AmaWaterways 2016 Europe, Asia & Africa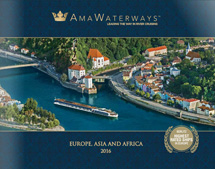 In Europe, discover the cultures of a dozen countries linked together from the North Sea to the Black Sea. Marvel at the monuments of Imperial Russia, or explore the ancient wonders of the Mekong.
We couldn't find any vacations matching your critera. Perhaps you can try broadening your search?