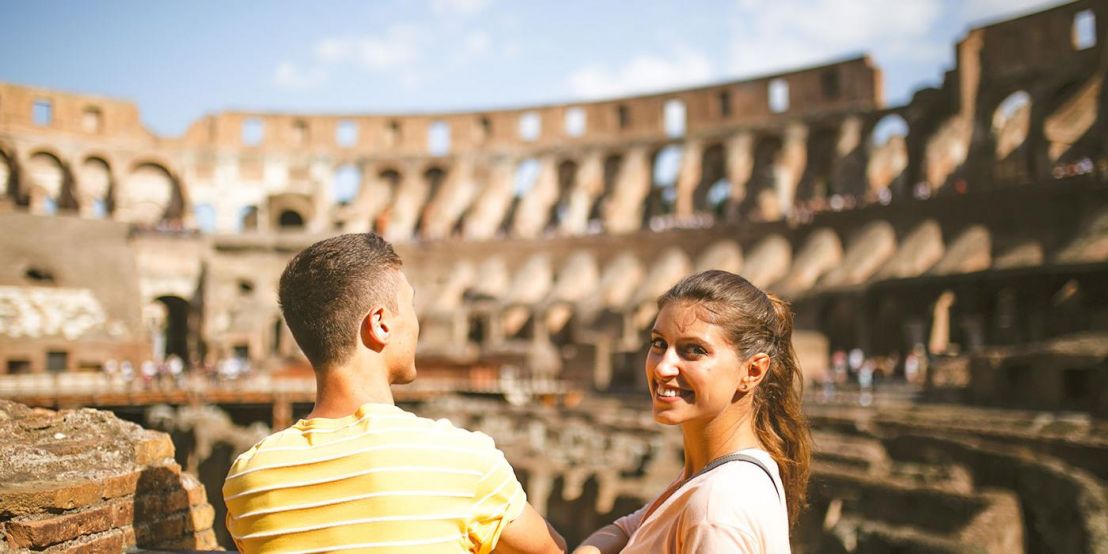 European Whirl(Quad Room,Start London, End Paris)
Starting at
$3,309
Destinations & Sightseeing
Itinerary and Meals
Accomodations
---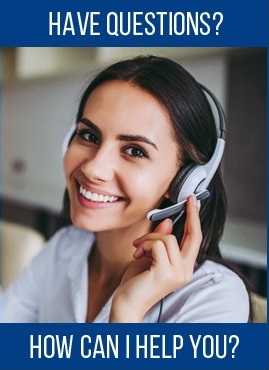 800.528.9300
If you've been dreaming of going to Europe but don't know exactly where to start, the European Whirl is your best option. Taking in the usual destinations of Paris, Rome and Amsterdam, it also ventures out east to Prague and Berlin. Both of which are currently on Europe's 'must see' list. The perfect combination of culture, relaxation and of course, good times!
Click for larger view.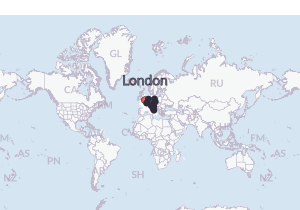 Destination & Sightseeing
Berlin
See the site of Checkpoint Charlie

Austrian Tyrol to Venice
Scenic drive past vineyards orchards and castles

Venice
Private boat through the canals & islands of Venice
See the Bridge of Sighs, the Doge's Palace & St. Mark's Square
See Venice's iconic canals & gondolas

Venice to Rome
Special Access Rome Sightseeing

Paris
Visit a French perfumery

Depart Paris
Drive through the WWI Battlefields on our way to London


MEALS
Wake up to breakfast on us each day bar 1, and be treated to 8 mouth-watering dinners. You're cruising through some of the food capitals of the world, so think hearty piles of Italian pasta, snails and macarons in France and the, er, interesting combo of curry and sausage that is Germany's currywurst.
ITINERARY
Check in to your hotel after 2:00pm and head out into the humming capital of Britain for a sneak peek at what's to come. At 4:00pm meet up with your Trip Manager and get to know your fellow travellers.
18-days of heart pounding adventure kick off today. Meet up with your Contiki posse & share notes on London town before hitting the road to Amsterdam.Shortly before we find our ferry for France, we'll be taking in the English coastline beauty of the White Cliffs of Dover. They owe their gorgeousness to their composition of chalk - you're learning and we haven't even left the UK!Off the ferry we arrive in the port town of Calais - French soil! We travel north via Belgium before reaching...Amsterdam!Cross off another country off your list as you cruise through Belgium on your way to Amsterdam.Tonight, the famed for fun Amsterdam is ours to explore an undisguised Red Light District & plenty of bars are there for the curious.
You know the cheese, and now you're going to know the place that pioneered it. We'll cycle into the countryside to see windmills & picturesque Dutch houses on our way to an actual cheese farm & clog maker's house.Amsterdam is cute as a button & sure to win your heart with its canals, obscure museums & a café culture like no other. This afternoon use your time to get local, bar hop, museum crawl, and see what other tastes take your fancy, this town is famous for pancakes, frites and so much more.
Out of Amsterdam, onto the autobahn and on the fast-track to uber-cool Berlin. That's on today's agenda.On the world map of cool party vibes, Berlin has a gold star. We've got two nights to explore every inch of this amazing city, and we'll kick it off with a bit of history into the city and its troubled and interesting past. Once we arrive your Trip Manager can point you in the right direction to go and see the sights.
Get into the mood of exploration. Berlin has so much to offer the hungry traveller, from the obvious icons like Checkpoint Charlie to all the obscurities tucked away in the side streets. Spend the day lapping up history, scouting the Berlin Wall and dialing up your intellect at sites like the Russian War Memorial, Brandenburg Gate & historic Reichstag building. That way you can let loose a little in the evening without a hint of remorse.
Berlin to Prague via Dresden
"More city hangs" you'll all scream in unison as we motor out of Berlin, high on life & still wanting more. Since you asked so nicely, let us present you with Prague, the darling of Europe.A drive from Berlin to Prague would not be complete without stopping in Dresden. Destroyed by World War II, the rebuilt town is now a symbol of resilience, soaked in the rebirthed beauty of an Opera house, the domed Frauenkirche, & the Royal Residence.On arrival in the compact & lovable city of Prague, we'll get out and go exploring, seeing castles and cathedrals and learning of Bohemia Kings and gothic history.
With a full day to loiter, expect an entire photo album of Gothic architecture, market antiques & you cheers-ing local beer; not to mention life! We'll explore the city one of our favourite ways today, by bike, with our Local Guide to show us all the sights and sounds of this epic spot including the Charles Bridge, St Vitus Cathedral and city spots that have put this Eastern city on the map. Tonight, you could see yourself spending the evening indulging in traditional Czech cuisine while admiring the local folklore dancers as the sun goes down on the 'City of a Thousand Spires'.
Pack your bags and say your goodbyes to the city of Prague. Germany is just next door and we've been invited in for a spot of fun. Whoop!This place isn't just an Oktoberfest affair, Munich is lovable round the year. And thankfully, it gets into the spirit of Bavarian beer culture round the year, too. A town square with a famous clock is high priority on today's agenda.
Goodbye Munich, hello mountains. We're hitting the road in search of lands so sweet they made The Sound of Music.Next up, Contiki's very own Austrian Gasthof (guest house) is waiting for us with open arms. Before we swing into action with a themed party, get outside and explore the dreamy setting we've descended upon, or opt for a tandem paraglide for those thrillseekers amongst us or take to the hills like Heidi on a bike ride.
It's goodbye Gasthof this morning, and soon auf wiedersehen Austrian mountains, but not before the chance to try white water rafting for those feeling adventurous. As we roll out of the beautiful Tyrol landscape and our views slowly change to vineyards, orchards & castles, it's obvious a big change of scenery (and country) is on the cards...Kudos to the cats of decades gone by who constructed this lagoon fairytale. The 118 islands of Venice are yours to explore. Boats, bridges, gondolas; your heart is going to pound.
Wake-up sleeping beauties! Venice is yours for the entirety of this glorious Italian day. We'll be jumping aboard our own private boat and hitting the canals en route to the historical heart of the city. A guided walking tour and a gondola ride are up for grabs, or you can always choose to get lost on your own and see where the maze takes you.
Farewell floating city, but Italy, we're not done with you yet, our next destination the Eternal City of Rome is just around the corner.The evening will really take it up a notch as we uncover Italian icons in the country's capital of Rome as you get a glimpse of its glory by night. Gelato, pizza and ancient monuments - perfecto!
Rome wasn't built in a day - so get up and get going early to make the most of this ancient city.You can also choose to uncover the home of the Pope at the Vatican Museums, including Michaelangelo's Sistine Chapel and St. Peter's Basilica; with a Local Guide on your side, no question will go unanswered. Then hit the streets for your own discoveries. Snap pink azaleas by the Colosseum, throw coins in fountains and sip espresso in a pretty street watching Italian life float by.
We may be hitting the road again, but we're not done with Italy just yet. We have one more city to lust over…The dome of Duomo Cathedral sits above the city making certain we know we have arrived in Florence. Take a moment to take in the unique beauty of this beautiful city where culture and la dolce vita is evident in every direction you look at. We'll become history buffs on a guided walking tour before we learn the art of leather. Tonight you can choose to begin your Tuscan love affair at an optional dinner - think olives, cured meats, crostini & wine.
Florence to Swiss Alps via Lucerne
That's it for our feasting on all things Florence. With the Swiss Alps in our sights, the devastation of leaving this place should be well and truly numbed.Look at you! Looking good with your cute Wooden Chapel Bridge, oodles of Swiss chocolate and watch shops all set on a glistening lake. Bliss.Bunkering down in Contiki's very own chalet is just the cherry on top of this glorious day.
Open the window of your Swiss chalet & drink in the incredible view - if you can find words or photos that do it justice, we applaud you! If you're feeling audacious, catch a cog rail to Europe's highest railway station on Jungfrau Mountain, keeping your balance on what's known as the 'Top of Europe'.
Out with the altitude, in with the inner-city Parisian bliss. Once we've crossed the border out of Switzerland we will be coasting through the pretty wine producing region of Burgundy before our arrival in Paris.Lamp-lit bridges, a sparkling Eiffel Tower, & evening coffee haunts, tonight we fall in love with everything Paris. Our Trip Manager fills us in on the city's secrets, then to celebrate our first night in the city, we'll pop the champagne & experiment with escargot.
Pastries, paintings, perfume - Paris is yours! We'll take you to the glamorous Fragonard perfumery, then the time is yours to roam tree-lined quartiers, explore Notre Dame Cathedral, or get arty in the galleries of the Louvre. It's our last night together - make it count with can-can girls & Champagne over dinner and then Nouvelle Eve cabaret show.
Soak up your last dose of Paris and feel the astonishment of how much you've seen. And how close you've grown to your loved-up Contiki collective.What a journey, on arrival in London say a fond farewell to the group as you wrap up the journey on arrival.