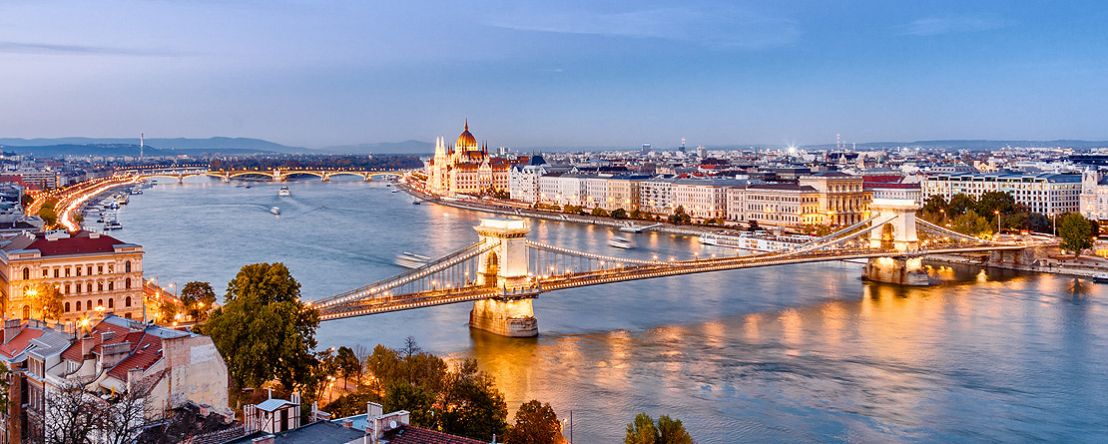 Danube Explorer 2019
8 days from Vienna to Budapest
Starting at
$999
Destinations & Sightseeing
Itinerary and Meals
Accomodations
---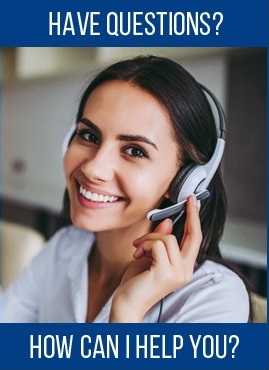 800.528.9300
The Blue Danube is both the inspiration and the guide for your escorted European tour from Vienna to Budapest. As you follow the river's path, you'll discover the elegant beauty of imperial cities along with charming hidden gems of Austria, Slovakia, and Hungary. Your Cosmos Lite independent escorted tour is the perfect way to vacation your way—with à la carte optional excursions and loads of free time. Choose the optional excursions that interest you on MyCosmos, get pointers from your Tour Director, and never lose your way with the CosmosGO app. Step back into the time of imperial splendor in Vienna and the "Pearl of the Danube"—Budapest. We make it easy to see it all with complimentary 24-hour public transport cards in both Vienna and Budapest. Linger in one of Vienna's countless museums, visit the royal stables, explore the famous Schönbrunn Palace, or spend some time at the nearby Prater amusement park. Customize your day with your activities or spend leisure time in a Viennese café. Next, stop in the Slovakian city of Bratislava on the banks of the Danube. History buffs can select an optional biking excursion to the Iron Curtain, or take in the incredible views and local libations at a traditional tavern or at Bratislava's UFO bar. On your way to Budapest, you'll have the chance to explore the Hungarian towns of Györ, Esztergom, and Szentendre—each with historic, artistic, and natural wonders to explore. Before your trip, check out MyCosmos for your optional activity selections. With your choice of excursions, you can trust the travel details to us each step of your European vacation along the Danube. MyCosmos gives you the freedom to schedule your days as you please—or explore with no schedule at all!
Destination & Sightseeing
Transportation:
Touring by private, first-class, air-conditioned motorcoach with Wi-Fi; We'll provide you with a 24-hour Vienna public transport card, and a 24-hour Budapest public transport card.
MEALS
Buffet breakfast daily
ITINERARY
Day 1 Arrive in Vienna, Austria.
Royal History and New Discoveries Start your adventure in Vienna, discovering the combination of new and old that makes the "City of Music" such a fascinating place. The entire city center is an immersion into Hapsburg imperial splendor, with its palaces, residences, elegant streets, and charming coffee shops. If you arrive early, start exploring with the help of your CosmosGO app. In the evening, your Tour Director will meet you, providing insights on your tour and how best to personalize your travels
The City of Music Beckons Explore Vienna by bus, tram, bicycle, or on foot. Your 24-hour public transportation pass makes it easy to discover the city on your own and at your own pace. If you prefer, select an optional excursion for purchase on MyCOSMOS

Breakfast
Wunderbar Wien! Another day, another adventure! There is so much to do in this beautiful city. Linger in one of the countless museums, visit the royal stables, explore the famous Schönbrunn Palace or spend some time at the nearby Prater amusement park. Customize your day with activities, or spend leisure time in a Viennese café. Tap your CosmosGO app for endless possibilities in wonderful Vienna

Breakfast
Day 4 Vienna—Bratislava, Slovakia—Györ, Hungary.
Heritage and History Meet Modern Life The capital city of Slovakia, medieval Bratislava is compact and easy to navigate. Choose to explore the castle or visit the UFO tower on the banks of the Danube for a drink and fantastic view of the area. You may also be interested in an optional excursion by bike to the Iron Curtain. In the late afternoon, we'll cross into Hungary and arrive in Györ, a charming town where baroque heritage meets modern life

Breakfast
Hungarian Adventures Today is a great day for adventure! We offer an optional trip to the Tapolka Lake Cave, a protected natural limestone cave that we'll explore on small boats. Alternatively, spend some time discovering Györ or relaxing in the main gothic-style square

Breakfast
Day 6 Györ—Esztergom—Szentendre—Budapest.
Colorful Art and Castle Ruins Today, we'll venture from Györ to Esztergom, the former royal and Roman Catholic seat. Esztergom's notable attractions are the Basilica and the Castle ruins, both located in a strategic position dominating the Danube. Next, it's on to Szentendre (St. Andrews), a lively village where talented artists have established countless workshops and art galleries. Choose to visit the marzipan museum, or Blagovestenska Greek-Orthodox Church with its stunning interior. You may prefer to just linger in town, soaking up the energetic atmosphere of this artists' haven. Later, it's onto Budapest

Breakfast
Brilliant Budapest Today, take advantage of your complimentary 24-hour public transport pass for easy exploration of this fantastic city; just check your CosmosGO app for lots of ideas on exploring the city your way. Budapest is a city built on many thermal hot springs, so you may choose to relax at one of the many traditional spas, or take a stroll on Margaret Island, or just enjoy the main historical sites of the city center

Breakfast
Your adventure ends in Budapest this morning.
Accommodations
Jufa Wien City
Superior Tourist-Class
Hotel as shown or similar