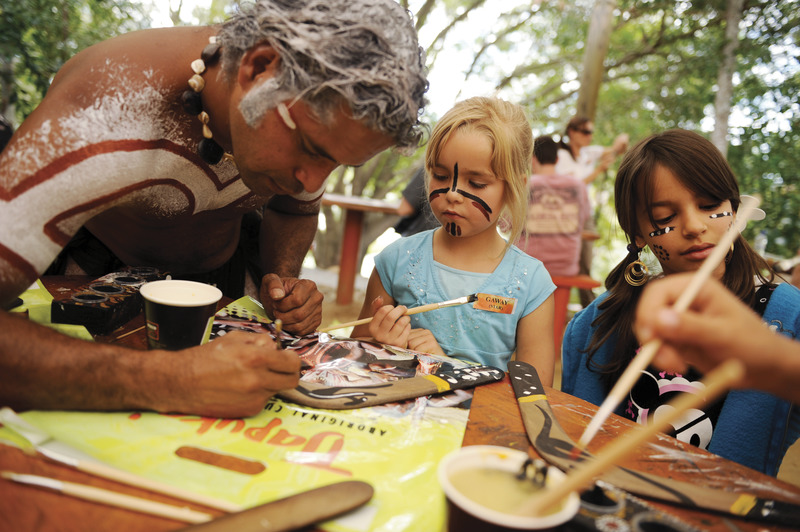 Australia: Sydney, Ayers Rock, Tasmania & Great Barrier Reef 2019
Starting at
$7,299
Destinations & Sightseeing
Itinerary and Meals
Accomodations
---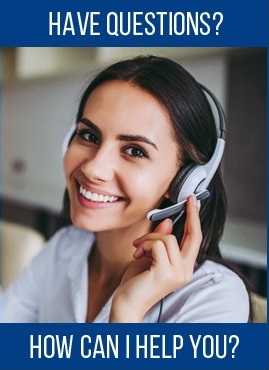 800.528.9300
Explore Australia's tropical rainforests, white-sand beaches and its red desert featuring otherworldly rock formations. Discover the rich culture of the Aboriginals who've lived here for over 40,000 years. Ride a camel across the desert, experience the life of an Australian cowboy, snorkel on the Great Barrier Reef and more—and experience Australia firsthand on this remarkable Adventures by Disney vacation!
Destination & Sightseeing
ITINERARY
Arrive at Sydney Airport G'day! Be greeted by your Adventure Guides and assisted with your luggage. A driver takes you to your hotel in Sydney. Check-In at Shangri-La Sydney As your Adventure Guides check you in and handle your luggage, settle into your comfortable room and discover all the amenities available to you at this distinctive hotel. Located in the historic Rocks district at the heart of the city, the Shangri-La Sydney offers easy access to many attractions nearby. On Your Own in Sydney Explore this exciting city, beginning with the historic Rocks district where your hotel is located and where settlement in Australia began. Near Circular Quay and the Harbour Bridge, this district features famous pubs, historic buildings, galleries exhibiting renowned Australian artists and many delightful shops, including some featuring fabulous opals! Ferry to the Taronga Zoo Take in beautiful views of the city on the ferry crossing Sydney Harbour en route to the famous Taronga Zoo. Sky Safari to the Top of the Zoo's Plaza Enjoy an aerial view of the zoo and the Sydney Harbour beyond as you head up the hill in a cable car for your welcome dinner. The Taronga Zoo Be greeted by the zookeeper of Sydney's famous city zoo, home to over 340 species and 2,600 animals. Delight in a privately guided tourwith a chance to interact with some of the native Australian species that live there! Sky Safari to the Top of the Zoo's Plaza Enjoy an aerial view of the zoo and the Sydney Harbour beyond as you head up the hill in a cable car for your welcome dinner. Private Welcome Dinner at The View Restaurant at Taronga Zoo Savor a delightful dinner while enjoying one of the best views of Sydney Harbour you can find anywhere! Serving delicious, fresh food, The View is the first Marine Steward Council (MSC) certified restaurant in Australiawhich means all of its seafood comes from fisheries with sustainable fishing practices.
Breakfast at the Hotel Wake up to a delicious breakfast to help you get this action-packed day started! On Your Own in Sydney Take the morning to explore Sydney some more. Ask your Adventure Guides to recommend the museums, shopping districts, parks and gardens and activities that are best suited for your family. Harbour Lunch Cruise Enjoy lunch aboard this sleek cruise ship as you tour Sydney Harbour, with sights that include Luna Park, Fort Denison and waterfront mansions. This cruise offers quality dining in a luxurious settingand the views can't be beat! Sydney Opera House Go backstage for a tour of one of the most famous architectural wonders in the world. Discover the remarkable story of how the Sydney Opera House's design was conceived and built and the challenges over the years of hosting world-class performances. On Your Own Afternoon, Dinner and Evening in Sydney The rest of the day and evening is yours to enjoy on your own in this city filled with wonderful sights and activities. Consult with your Adventure Guides for their recommendations regarding activities and dining venues.
Breakfast at the Hotel Begin your day with a hearty breakfast and get ready for climbing and sheepherding adventures ahead. On Your Own Morning and Lunch in Sydney Pursue your own favorite activity and lunch interests during the first half of this day. Ask your Adventure Guides to help you book a place on the Sydney Bridge Climb, a classic "must do" at the top of many Guests' wish list. With a Sydney Bridge Climb Leader at your side, reach the top of this iconic bridge and enjoy spectacular views of one of the world's great harbors! If climbing isn't for you, ask your Adventure Guides for recommendations for other activities. And, of course, feel free to inquire which dining venues they would recommend for your family. Visit the Tobruk Sheep Farm Live the life of an Australian cowboy at the Tobruk Sheep Farm! After the public goes home, it's your turn to visit this farm in a private experience that shows you some of the duties involved, including watching a demonstration of a sheep being shearedand, all by yourself, directing sheep dogs to herd sheep! BBQ Dinner Now that you've worked up an appetite, relish a barbeque dinner featuring classic Australian dishes in the serene natural setting of the farm.
Day 4: Sydney, Ayers Rock (Uluru)
Breakfast at the Hotel Enjoy a filling breakfast before you set off to Australia's red desert that spans the middle of the continent. Flight to Ayers Rock Head to the heart of the outback to explore the startling beauty of Australia's Red Centre. Uluru-Kata Tjuta National Park Take a motor coach into Aboriginal land when you visit Uluru-Kata Tjuta National Park, home to one of Australia's iconic landmarks. Uluru, also known as Ayers Rock, is a sandstone monolith that stands like a mammoth mesa in the middle of the vast desert. Considered one of the great wonders of the world, it is 1,141 feet high (348 meters), 2.2 miles long (3.6 km) and 1.2 miles wide (1.9 km). The Aboriginals who have inhabited this area over 10,000 years consider Uluru a sacred part of their "dreamtime" creation belief. Private Guided Walking Tour around the Base of Uluru Hike on a trail that wraps around the edge of this massive, 600-million-year-old sandstone rock formation. Lunch and Orientation at the Uluru-Kata Tjuta Cultural Center Enjoy a boxed lunch at the Cultural Center and hear from a local expert about this magnificent and sacred area. Learn about the plants and animals that live in this environment and the geology that explains how Uluru was formed. Find out about the Anangu peoplethe Aboriginal tribe owners of Uluru, Kata Tjuta and surrounding lands. And be introduced to Tjukurpa, the law that guides their daily life and is at the foundation of their culture. Check-In at Sails in the Desert After your trek in the outback, experience pure luxury at Sails in the Desert! Located in Australia's Red Centre, this 5-star hotel is a place to pamper yourself in style after a day of exploration. Before dinner, take a moment to enjoy the relaxing spa and delightful pool surrounded by gumtrees, view the gallery filled with indigenous arts and craftsor simply bask in the splendor of the sun setting over the red desert. Dinner at the lkari Restaurant at the Hotel Enjoy international flavors as well as favorite local dishes at this premium restaurant and share stories about today's adventures with your fellow Adventurers. Star Gazing Count your lucky stars tonightyou get a chance to see the night sky lit up in all its sparkling glory! Considered one of the premier places in the world for star watching, the outback invites you to turn your gaze upward and be truly starstruck.
Day 5: Ayers Rock, Palm Cove
Sunrise Camel Experience Watch the desert awaken as you ride on a camel across it, stunned by the red landscape and the stillness of its beauty. At the end of the ride, enjoy beer bread, biscuits and tea or coffee. Breakfast at the Hotel Return to the hotel for a delicious breakfast and get ready to see some more amazing rock formations. Guided Walking Tour of Kata Tjuta Enter Walpa Gorge at Kata Tjutathe "sister rock" to Uluru! Kata Tjuta is a geologic wonder consisting of 36 monoliths similar to Uluru, all of which have rich sandstone textures that change colors as the day progresses. Wander between the towering domes and be awestruck by their power. Lunch at Gecko's Cafe Take a lunch break at this friendly caf, with Mediterranean and Western-style food, including wood-fired pizzas, pastas and burgers. Fuel up for the next leg of the trip. Flight to Cairns Head for Queensland and your coastal home for the next 3 nights. Check-In at the Hotel Pullman Palm Cove Sea Temple Resort and Spa While your Adventure Guides check you in and handle your luggage, take a good look around this upscale, 5-star AAA rated resort on the beach at the resort village of Palm Cove in tropical Queensland. With 3 spectacular swimming pools & 2 spas, prepare for a fun time ahead! Dinner at the Hotel Enjoy a delightful dinner with your family and fellow Adventurers at an excellent restaurant. Adults can stay and enjoy a leisurely end to the meal, while Junior Adventurers head off for a special movie night. Junior Adventurers Disney Movie Night Junior Adventurers join Adventures Guides to see a classic Disney movie in this private experience.
Breakfast at the Hotel Get a good start on the day with a tasty breakfast. And get readythe Great Barrier Reef is our destination today! Marina Mirage Take a motor coach to the Marina Mirage in Port Douglas, where you can board the catamaran that will take you into the Great Barrier Reef. The Quicksilver Catamaran Sail to the Outer Reef Head out to the Coral Sea and the Great Barrier Reef, a vast living organism that is home to an array of colorful fish, star fish and mollusks as well as turtles, dolphins and sharks. The only living thing on earth visible from space, the Great Barrier Reef contains over 3000 individual reef systems, hundreds of islands and over 600 types of coral. The base of operations for your exploration is an amazing floating pontoon and you will be guided by a marine biologist so you can make the most of your day investigating the outer reef up close by snorkeling. If you don't want to get wet, take a semi-submersible submarine and cruise several feet under water to view it and the array of undersea creatures who call it home! Lunch on the Quicksilver Pontoon Enjoy a delightful lunch with fellow Adventurers on a pontoon floating in the waters of the Great Barrier Reef! On Your Own Dinner and Evening in Palm Cove Be enchanted by this tropical village by the sea! Go shopping at fabulous boutiques and stroll through galleriesor simply soak in a little paradise at night on the beach. Choose where to dine from an array of world-class restaurants or ask your Adventure Guides to recommend the restaurant that best fits your family's needs.
Breakfast at the Hotel Begin your day with a delicious breakfast and get ready for a day of discovery. Private Activities at Tjapukai Aboriginal Culture Park Discover the history of the world's oldest living culture, dating back over 40,000 years! Visit this 25-acre park that celebrates the traditions of the Aboriginals as explained by the local Djabugay, the original inhabitants of the rainforest around Kuranda. Delight in Aboriginal dance, song, storytelling, artwork and artifacts. Participate in privately guided interactive activities: Play a didgeridoo, hurl a spear and paint your own boomerangand then learn how to throw it! On Your Own Lunch in Kuranda Village Take a motor coach to this picture-perfect mountain village, surrounded by a rainforest. With a thriving arts culture, Kuranda offers a variety of shopping opportunitieswith shops featuring Aboriginal artifacts and handcrafted goodsand is a sanctuary for butterflies, birds, koalas, bats and snakes. Choose from a variety of restaurants that serve international as well as local cuisine in this relaxed environment, surrounded by tropical beauty. Skyrail to Caravonica Take the Skyrail across Australia's World Heritage listed tropical rainforest canopy from Kuranda to the Caravonica terminaland enjoy breathtaking views! On Your Own at the Hotel Pullman Palm Cove Sea Temple Resort Lounge on the beach, swim in one of the beautiful pools or relax in the spa. Whichever activity you choose, this tropical paradise is the ideal spot to unwind! Exclusive Wildlife Viewing and Dinner at Hartley's Crocodile Farm Meet some amazing crocodiles and local wildlife in an exclusive experience! Wander through the spectacular woodlands and rainforest at Hartley's Crocodile Farm where you can get a close look at tropical birds and other native fauna. Then, enjoy an exclusive Australian dinner with your fellow Adventurers and share stories about today's adventures.
Day 8: Palm Cove, Gold Coast
Breakfast at the Hotel Fuel up for the trip ahead with a filling breakfast. And then you're off to the Gold Coast! Fly to the Gold Coast Visit the sunny, subtropical Gold Coast with its skyscraper skyline and combination of exciting city life, world-famous surfing beaches and canal systems. Add to that its spectacular tropical rainforest, containing a vast array of flora and fauna with colors so rich they create an otherworldly ambiance. Check-In at Sheraton Mirage Gold Coast As your Adventure Guides check you in and assist with luggage, explore the tranquil Sheraton Mirage Gold Coast. On Your Own Afternoon Through Evening on the Gold Coast Find your own serenity on the grounds of the Sheraton Mirage Gold Coasttake advantage of its beachfront location and expansive pool. Stroll across the footbridge to the bustling marina at lunchtime for a selection of waterfront restaurants to suit anyone's tastes where you can enjoy lunch and dinner at your own leisure. Ask your Adventure Guides to recommend the activities and restaurants that best fit your family's needs.
Day 9: Gold Coast and Byron Bay
Breakfast at the Hotel Get ready for a day of activity with a tasty breakfast at the hotel. Private Kayaking at Byron Bay Visit Byron Bay, with its famous white-sand beach and breathtaking ocean views. Stroll along the shore, lounge in the sun or answer the call of the inviting blue watersgo kayaking! Lunch at a Byron Bay Beach Pub Join the locals for lunch and experience one of the Byron Bay's celebrated pubs. Visit the Cape Byron Lighthouse Visit this iconic lighthouse, located on Byron Bay in the most eastern point of the mainland of Australiaan ideal spot for whale and dolphin watching! On Your Own Dinner and Evening on the Gold Coast Return to the Gold Coast for an evening of marina and beach strolling as well as wonderful nightlife activities. Dine in one of the excellent restaurants that grace this beautiful location. Ask your Adventure Guides for recommendations.
Breakfast at the Hotel Enjoy a hearty breakfast and get ready for a morning packed with fun activities. Mt. Tamborine Experience Enter the tropical rainforest for a half-day experience at one of the region's secret treasures: Mt. Tamborine. Ride in a 4WD vehicle, looking for native wildlife as you follow an early pioneer route through the national park. Discover one of the park's waterfalls on foot. And take a moment to master your boomerang throwing! BBQ Lunch at a Local Farm After working up an appetite from your adventures, visit a nearby farm and enjoy some local fare at a delicious barbeque lunch. On Your Own Afternoon at the Gold Coast Take one more swim in the pool, show off your boomerang skills on the beach or return to the marina shops for that Australian jewelry you have been eyeing since you arrived. All the while, take in the glorious views of the coastline and mountains! Farewell Poolside* Dinner at the Hotel Share stories about your adventure with your fellow Adventurers and Adventure Guides at a poolside farewell dinner. Wish them a fond "Good on ya, Mate!" until you meet again. *Weather dependent
Breakfast at the Hotel Enjoy a filling breakfast to prepare for your flight. Transfer to Brisbane Airport (BNE) Be transferred to the airport and bid farewell to Australia until you return again!

Disclaimer: Prices listed are per person, based on double occupancy, and in USD. All promotions are valid for new bookings only, capacity controlled and valid on select dates and departures. Individual Terms and Conditions will apply to all promotions. Any promotion can be withdrawn at any time without notice. Please speak with your Pavlus Travel Planner for complete vendor terms and conditions, including eligible tour and cruise dates.