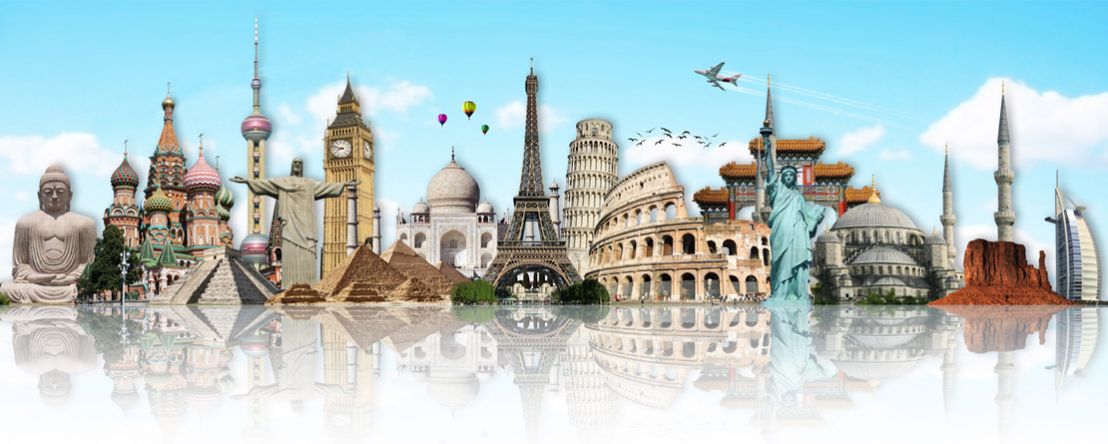 11 Day Oberammergau with Danube River Cruise
Starting at
$4,199
Destinations & Sightseeing
Itinerary and Meals
Accomodations
---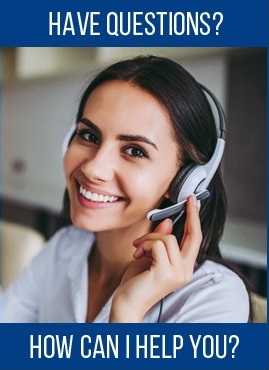 800.528.9300
Click for larger view.
Destination & Sightseeing
Flights New York-Budapest, Munich-New York or vice versa
Other departure cities available. Click on date of departure for selection and prices
Airline taxes & fuel surcharges
9 nights accommodations

7 nights outside cabin aboard the Deluxe Monarch Empress
2 nights Oberammergau region

River port charges of $190 per person
Cruise & hotel porterage
All transfers included only with airfare purchase on package arrival & departure dates†
25 meals: 10 breakfasts, 6 lunches, 9 dinners
Cruise director & activities host throughout cruise
Local host in Oberammergau
Services of local guides in all major cities
Shore excursions per itinerary
Entrance fees per itinerary
Comfortable wireless earphones for enhanced touring during excursions
Category 1 Passion Play seating
Special Features
Enjoy a city tour of Vienna and view Hofburg Palace, Vienna Opera House and St. Stephen's Cathedral
Tour the historic Benedictine Melk Abbey, one of the finest examples of Baroque architecture
Visit Regensburg, one of Germany's best preserved medieval cities
Watch the iconic Passion Play in Oberammergau, a tradition nearly 400 years in the making
What is the Passion Play in Oberammergau, Germany?
Oberammergau is a small German town tucked away in the Bavarian Alps, world-famous for its Passion Play. The play was first performed in 1634 as the result of a vow made by the townspeople that if God spared them from the Black Plague they would in exchange produce a play every ten years. The play is a dramatic recreation of Jesus' passion, covering the final days of his life from his visit to Jerusalem to his crucifixion and resurrection. The Passion Play is now performed from May through October, in an open-air stage and involves over 2,000 people including actors, singers, musicians and technical support, all required to be residents of Oberammagau.
The Passion Play Theater seats around 4,700 people with a wide stage at one end which is open to the outside with a view of the mountains behind it. The theater auditorium and seats are covered and seats rise on a gentle incline to ensure a good view. Gate 1's tickets are all Category 1, the best available seats in the theater. The play is performed in German, however, an English translation is available at the time of the performance. Language is typically not an issue due to the stirring musical score performed by a large orchestra and choir. Acoustics in the theater are very good. The performance is in 2 parts. Part 1 from 2.30pm to 5pm, followed by a 3 hour intermission for dinner, then Part 2 is from 8pm to 10.30pm. Start times are 1 hour earlier from Aug 17-Oct 4.
River Cruise Features & Amenities
Gala Welcome Dinner and Farewell Dinner
Wine and beer with dinners
Locally inspired recipes
Early riser breakfast in addition to buffet breakfast
Late night snack
Complimentary basic Wi-Fi access in public areas
Self-serve coffee and tea station
Lounge serving premium spirits
Fitness center
Non-smoking ship interior
Shore excursions conducted exclusively in English by licensed guides
---
Know Before You Book - High & Low Water
European river cruising has gained in popularity for very good reason. It's a relaxing and convenient way to experience Europe while enjoying the comfort of a deluxe ship. However, before making the decision to reserve your vacation, please be aware of potential conditions which may impact your cruise. While most of the time river cruises operate exactly as planned, weather conditions may result in high or low water levels which impact a ship's itinerary and, on occasion, render a ship unable to sail at all. On very rare occasions, other events such as heavy fog, a damaged lock, or an incapacitated vessel blocking the river, may impact a sailing. These events typically occur with little or no notice. In the event that a cruise is partially or completely impacted, the itinerary will be operated by deluxe motor coach, accompanied by a Tour Manager, with overnights in hotels. The itinerary will include as many of the originally scheduled sightseeing features as possible, considering the travel time and distances required, as well as meals. While it is not possible to recreate the more leisurely comforts of sailings, we will endeavor to provide a comparable itinerary. These alternative services will be provided at no additional charge.
†Transfers are available for purchase for land only or on alternative flight dates
ITINERARY
DAY 1, Sunday - Depart for Germany
Depart for Germany
DAY 2, Monday - Arrive in Munich, Transfer to the Oberammergau region
Arrive in Munich and transfer to your hotel in the Oberammergau region of Bavaria. Enjoy the remainder of the day at leisure Overnight: Oberammergau region Meals: Dinner
DAY 3, Tuesday - World-Renowned Passion Play
Morning is at leisure. This afternoon, attend a moving performance of the world-famous Passion Play that dates back to 1634. This epic play is held every 10 years and performed by the inhabitants of Oberammergau. During the break, join your travel companions for dinner before witnessing the stirring second half of the Passion Play performance. Afterwards, return to your hotel Overnight: Oberammergau region Meals: Breakfast, Dinner
DAY 4, Wednesday - Cruise Embarkation in Regensburg
Depart from Oberammergau this morning. Benefit from a guided tour along the way, where you will learn about the history of the region. Embark on the ship in Regensburg. Time to relax on board. Tonight, a gala Welcome Dinner sets the mood for your delightful river cruise Overnight: River Cruise Meals: Breakfast, Dinner
DAY 5, Thursday - Regensburg City Tour
This morning, explore Regensburg, one of Germany's largest and best preserved medieval cities, designated a UNESCO World Heritage Site. The guided walking tour highlights the city's stunning architecture as you view the Old Town Hall, Dom St. Peter and the Porta Praetoria, gateway to an ancient Roman fort built in 179 AD. Marvel at beautiful churches and one of the oldest stone bridges crossing the Danube. Return to the ship for lunch or, spend the afternoon at leisure discovering the delights of Regensburg on your own. At 3:00 pm, the ship will set sail for Passau Overnight: River Cruise Meals: Breakfast, Lunch, Dinner
DAY 6, Friday - Morning in Passau
Dock this morning in 2500-year-old Passau, known for its pastel patrician houses, cafes, cobblestone lanes and riverfront promenade. Passau is a Bavarian town with a mix of Roman, Italian Baroque and Gothic architecture. Explore Passau independently in the morning, or, join the optional full day tour to picturesque Salzburg, birthplace of Mozart and setting for the Sound of Music. The walking tour will include some of Salzburg's most historic sites including the Mirabell Palace, the Abbey, Salzburg Cathedral, and St. Peter's Cemetery. After lunch at a local restaurant, there will be time to discover Salzburg on your own before returning to the ship. If you choose to remain on the ship, continue sailing during lunch and relax on board this afternoon. In the early evening, all passengers will rejoin the ship and continue sailing for Melk Optional: Full Day Tour of Salzburg Overnight: River Cruise Meals: Breakfast, Lunch, Dinner
DAY 7. Saturday - Melk Abbey
Disembark in Melk this morning for a guided tour of the historic Benedictine Abbey, considered one of the finest examples of Baroque architecture in Europe. View the Abbot's chambers, the Kaiser's walk and the lavish library. Then, return to the ship and continue cruising through the scenic Wachau Valley on the way to Vienna, the Imperial city legendary for its opulence and elegance. Tonight, perhaps take the opportunity to attend an evening of Viennese culture in the "City of Music" at an optional concert performance of the classical masterpieces of Mozart and Strauss, two of Vienna's most famous citizens Optional: Classical Viennese Concert (PM) Overnight: River Cruise Meals: Breakfast, Lunch, Dinner
DAY 8, Sunday - Vienna City Tour
This sparkling city on the Danube has captivated travelers for years with its elegant shops, world-class museums, and beautiful gardens. Drive along the famed Ringstrasse, Vienna's main boulevard lined with magnificent Baroque palaces, parks and monuments. View the lavish Hofburg Palace, and the impressive Vienna Opera House. Continue to majestic St. Stephen's Cathedral and the Parliament building. Enjoy the afternoon at a café sampling the famous Viennese Sacher Torte, or, join the optional afternoon tour to the Imperial Schonbrunn Palace, once summer residence of the Hapsburgs. Visit the opulent baroque apartments and stroll through the world-famous manicured gardens Optional: Schonbrunn Palace Tour (PM) Overnight: River Cruise Meals: Breakfast, Lunch, Dinner
DAY 9, Monday - Bratislava City Tour
This morning, enjoy the tranquil scenery as you sail along the scenic Danube. At noon, arrive in Bratislava, capital of Slovakia, a mix of modern and Baroque architecture. This capital city is among the youngest in Europe, yet retains a rich history dating back more than 2000 years. Walk along the cobblestone lanes of the historic town center; view St. Martin's Cathedral, coronation site of the kings of Hungary, the 13th century Old Town Hall and the Franciscan church. Time to explore this colorful city on your own before returning to the ship for dinner as you sail for stunning Budapest Overnight: River Cruise Meals: Breakfast, Lunch, Dinner
DAY 10, Tuesday - Budapest City Tour
Your morning tour begins on the Pest side of the city; view the Parliament, City Park and Heroes Square. Cross to Buda to see the Royal Palace, Matthias Church and the graceful medieval architecture along the cobbled streets. Explore the city's wonderful shops and cafes this afternoon on your own. Tonight, enjoy a lavish Captain's dinner on board Overnight: River Cruise Meals: Breakfast, Lunch, Dinner
DAY 11, Wednesday - Depart Hungary
This morning, disembark and transfer to the airport for your departure flight. Disembarkation will end at 9:30 am Meals: Breakfast