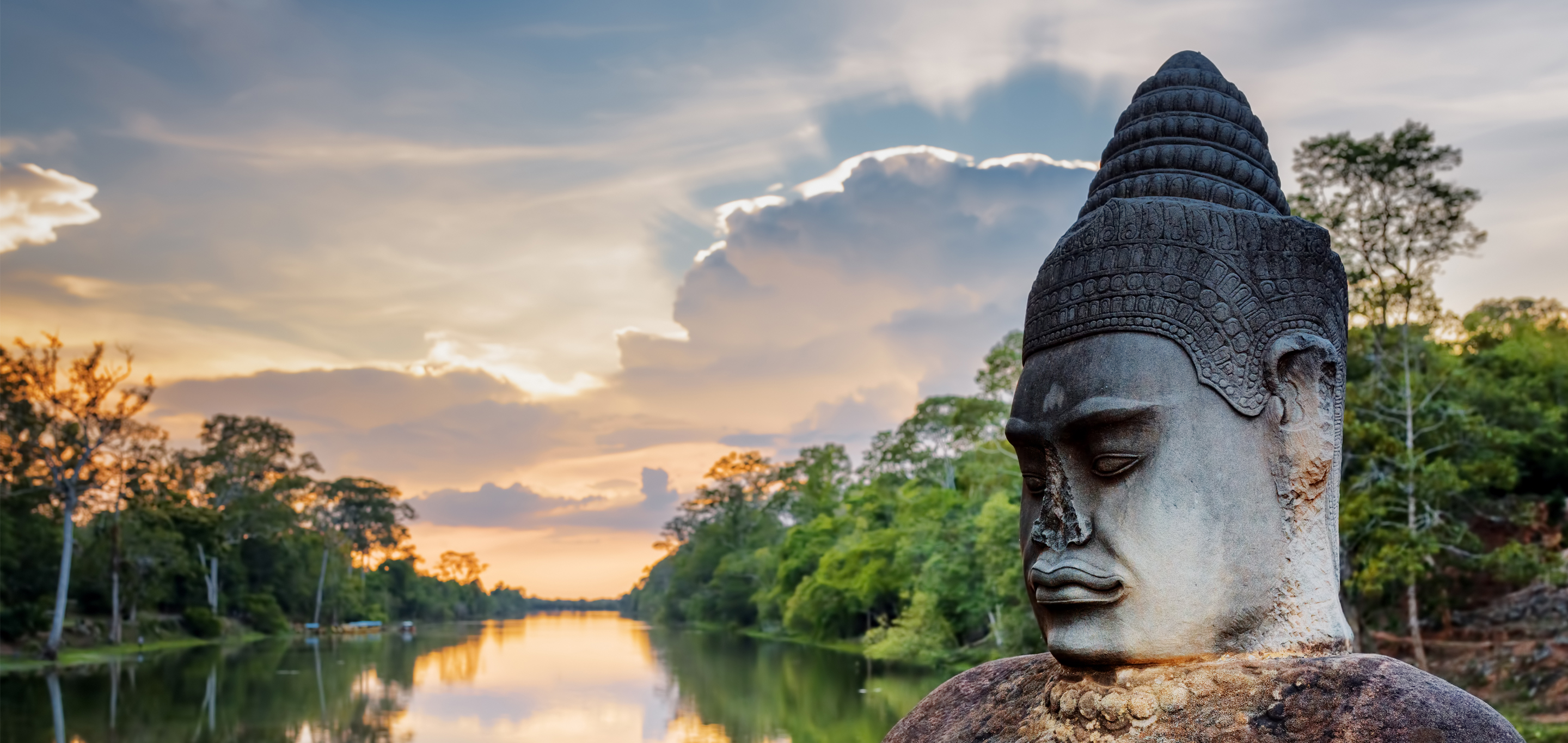 Majestic Mekong River Cruise
Starting at
$3,595
Destinations & Sightseeing
Itinerary and Meals
Accomodations
---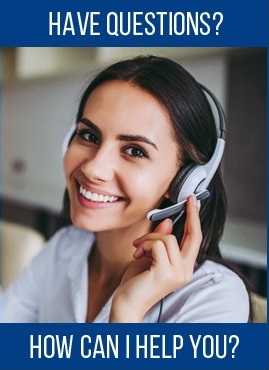 800.528.9300
Destination & Sightseeing
ITINERARY
Day - Ho Chi Minh City Farewell
Ho Chi Minh City Farewell: Today transfer from your hotel to the airport and return home with memories of light enrichening experiences of your amazing adventure. Meals: B
Today you'll depart the USA on your transpacific flight to Siem Reap, Cambodia.
Day 2 - Arrival Siem Reap
Sous Sdei and Welcome to Cambodia. You will be met at the airport and transferred to your hotel in Siem Reap, your home for the next three nights. In the evening, meet your Tour Manager to learn more about the days ahead.
Today, start with a visit to the Angkor Thom, the last capital of the Khmer Empire. The fortified city enclosing residences of priest, officials of the palace and military, as well as buildings for administering the kingdom. The city of Angkor Thom consists of a square of 1.9 miles long on each side, a laterite wall 26 feet in height around the city encloses an area of 360 acres. After the tour, visit the sacred temple of Ta Prohm, which is overgrown by jungle trees and it has been the backdrop of Hollywood movies. This evening, witness the incredible Phare Cambodian Circus, a spectacle of acrobatics, theatre and music. Phare is an NGO founded by Cambodian refugees to assist disadvantaged young people by teaching them performing arts. Meals: B, L
Rise early and embark on a fascinating journey to Angkor Wat. This UNESCO World Heritage Site is known for its elaborate decorations and intricate carvings throughout. Enjoy a sun rise views and take the opportunity to capture quintessential pictures of Angkor Wat. Return to the hotel and enjoy the day at leisure. This evening, enjoy a gala evening dinner together with a performance. Meals: B, D
Day 5 - Siem Reap – Prek'kdam – Embarkation
Today, leave Siem Reap and venture to the town of Prek'kdam to embark on your Emerald Waterways award-winning river cruise Star-Ship. On route to the ship, stop in Kampong Kdei and see the impressive Angkor Bridge and have lunch on a local restaurant. Arrive in Prek'kdam and be welcomed by your Captain and crew. Later, set sail to Kampong Tralach and enjoy your first dinner onboard with your fellow travellers. Meals: B, L, D
Day 6 - Kampong Tralach – Phnom Penh
Start your day with an ox cart ride to Wat Kampong Tralach to visit the Oudong Temples. Located North of Phnom Penh, Oudong is the former royal capital of Cambodia up until it moved to Phnom Penh in the 1800s. Important remnants on the temple sight include the burial sites of Khmer kings as well as religious artefacts dating back more than a hundred years. In one of the Oudong Temple there was a known large Buddha statue which was damaged during skirmishes with the Khmer Rouge which had the hill as one of their last strongholds. Receive a traditional Buddhist Blessing from the temple resident monks as part of EmeraldPLUS. The afternoon is yours to continue exploring or simply relax on board of your Star-Ship. Meals: B, L, D
Day 7 - Phnom Penh: Wake up in Cambodia's capital, Phnom Penh
The city was once known as the "Pearl of Asia", but it was almost entirely evacuated by the Khmer Rouge in 1975. This morning, learn more about the Khmer Rouge and the darkest days of Cambodian history. A short drive will take you to the Killing Fields at Choeung Ek. Where you will have the opportunity to walk through the fields, visit the small museum and learn about this sad chapter in history. Then, you will visit the Tuol Sleng Genocide Museum (also known as S-21). This is a former school that was converted to the main prison and torture headquarters of the Khmer Rouge. In the afternoon, you will have the opportunity to visit the majestic Royal Palace with its gardens and central market located in the heart of the city. In the evening, you will have a chance to experience an evening tuk-tuk ride through Phnom Penh ending on a rooftop terrace, offering great views of the city as part of EmeraldPLUS. Meals: B, L, D
Day 8 - Phnom Penh – Cambodia / Vietnam Border Crossing – Hong Ngu
As part of EmeraldPLUS, visit a unique family-owned Lanh My A silk producing factory. The silk product is created with dyes made from the mac nua fruit, a kind of wood tree, which originally came from Tan Chau silk village about 100 years ago. Here, you will learn more about the long-complicated silk making process and have a chance to touch the real Lanh My A silk. Continue the visit, take one of our sampans to Evergreen island for a walk through a local village to get a glimpse into the lives of the local farming community. Re-board your luxury star-ship and cruise to the border between Cambodia and Vietnam. Meals: B, L, D
Day 9 - Long Khanh – An Long – Hong Ngu
This morning, embark on a visit to the Long Khanh Island. There, you will visit a local family and learn about scarf weaving. Then, visit the Hoa Hao Buddhist pagoda and a grapefruit garden. The afternoon is at leisure for you to explore on your own or if you prefer, to take part on the DiscoverMORE - optional tour (at additional expense) of the Ramsar Bird Sanctuary. Return to the star-ship and this evening be delighted by a Lion Dance performance on board. Meals: B, L, D
Day 10 - My An Hung – Sa Dec – My Tho
Start your day with a visit to My An Hung village. As part of EmeraldPLUS, a visit to this lovely and unspoiled place will surely mesmerize you. Return to the ship and Sail to Sa Dec, and in the afternoon visit the Chinese congregational house in Kiến An Cung. Afterwards, visit the home of Mr. Huynh Thuy Le, who inspired Marguerite Duras' novel, L'Amant, and take a walk through the central market in town. Meals: B, L, D
Day 11 - My Tho – Ho Chi Minh City
This morning you will be taken to the village of Đất Dừa, where you will visit a coconut and other fruits candy workshop. Then, visit the Tan Long Pagoda. Return to the star-ship and sail to Ho Chi Minh City. Meals: B, L, D
Day 12 - Ho Chi Minh City Disembarkation – City Stay
Bid farewell to your luxury Star-Ship in the morning and transfer to your hotel in Ho Chi Minh City. Formerly known as Saigon, the city has many historical landmarks. Included is a two-night stay in Ho Chi Minh City. Meals: B, L, D
Day 13 - Ho Chi Minh City
Drive away from Ho Chi Minh City, watching the city skyline fade into the distance as the road winds through rice paddies, villages and other scenes typical to southern Vietnam. Spend a couple of hours walking around Cu Chi's rugged grounds with a local guide. Hear how the residents constructed an intricate, underground network of tunnels during the French and American Wars. Hear incredible tales about the unusual foods the residents ate to survive and much more. Once above ground, see other ingenious items used by the residents to defend themselves such as bamboo traps and camouflaged pits. In the afternoon, you will have a guided tour of Ho Chi Minh City, starting with a visit to the city's most iconic building: Reunification Hall. Formerly called the Presidential Palace, images of the building were seen around the world on 30 April 1975 when tanks stormed the gates as Saigon fell to the North Vietnamese. Then, stroll through the Ho Chi Minh City's colonial quarter, walking past scenes of everyday life on the way. Admire the beautiful architecture of the Opera House, City Hall, the old Saigon Post Office, listen to the stories about the glory days of French Indochina and how that era continues to influence aspects of modern Vietnamese culture. Meals: B, D