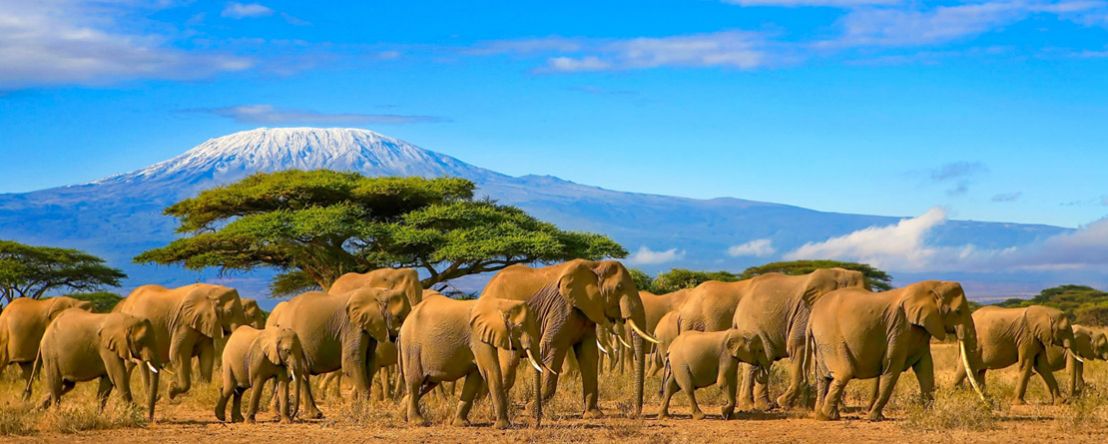 Kenya Private Safari 2019
8 days from Nairobi to Nairobi
Starting at
$3,389
Destinations & Sightseeing
Itinerary and Meals
Accomodations
---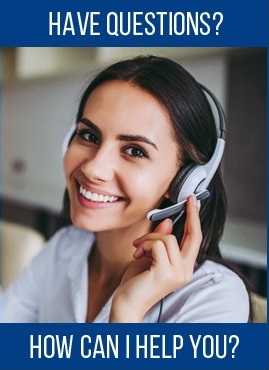 800.528.9300
Lion King fans…what does Hakuna Matata mean? Yep, it's Swahili for "no worries," and with Monograms, you'll be singing Hakuna Matata full force. Why? Because Monograms handles all the details of your Africa vacation for you, so you will have "no worries." On this 8-day private safari (how cool is that?), we've arranged your choice of accommodations, almost all of your meals, game drives, and ground transportation between destinations. We've also arranged for you to have a professional Driver/Guide throughout your vacation, a local who is knowledgeable about the wildlife, and will help spot game. Plus, the vehicles we use feature a pop-up roof for easy game viewing and photography.Your vacation begins the moment you arrive in Nairobi, as we can pick you up at the airport, so you don't have to deal with the hassles of getting to your hotel. The next day, after your included breakfast, we'll drive you to Ole Pejeta Conservancy, where you'll see amazing views of Mount Kenya, Kenya's highest mountain. In Ol Pejeta, we've arranged for you to have four game drives. Watch out for Cape buffalo, zebra, wild dog, giraffe, and more. You'll also visit a chimp sanctuary where orphaned and abused chimpanzees have found a home. And Ol Pejeta is not the only place where you will enjoy game drives. We have also arranged for you to have two game drives in Lake Nakuru National Park, where you have a chance to pink flamingo, white rhino, waterbuck, giraffe, and impala. Finally, we'll take you to Maasai Mara National Reserve, Kenya's most famous game area, where we'll be on the lookout for elephant, rhino, Cape buffalo, gazelle, and many others on your three game drives here.And did we mention we have secured a day room for you at a local hotel in Nairobi at the end of your vacation, so you can be comfortable before transferring to the airport for your late-evening flight? Between the game drives we've included, the accommodations we've booked, and the private safari vehicle with professional Driver/Guide we've arranged, the only thing left for you to do is sit back, enjoy, and capture photos of the amazing wildlife you'll see on this vacation. With the time saved, the hassles gone, and the comfort of knowing you'll have a knowledgeable local who can spot game and share stories about day-to-day life in Kenya, you've got yourself one amazing vacation!
Destination & Sightseeing
Transportation:
Between destinations and for all game drives: private safari mini-bus carries up to six people, and features a pop-up roof for easy game viewing/photography; private transfers to/from airport for all intra-vacation flights; intra-vacation flights and taxes are not included.
MEALS
American breakfast daily; 6 lunches; 6 dinners
ITINERARY
Day 1 ARRIVE IN NAIROBI, KENYA.
Welcome to Africa! Hotel rooms are available for mid-afternoon check-in
Day 2 NAIROBI–OL PEJETA CONSERVANCY.
Today, drive to OL PEJETA CONSERVANCY, the largest black rhino sanctuary in all of East Africa. After lunch, embark on your first GAME DRIVE in search of the "Big 5"—lion, leopard, elephant, rhino, and Cape buffalo

Breakfast
Lunch

Dinner
Rise early for a MORNING GAME DRIVE with beautiful Mount Kenya as the backdrop. Beyond the "Big 5," you may spot cheetah, zebra, gazelle, and more. If you are lucky, you might even spot rare wild dogs. After lunch, enjoy a GAME DRIVE in the conservancy, including a stop at the CHIMP SANCTUARY. In partnership with the Kenya Wildlife Service and the Jane Goodall Institute, the sanctuary was established to provide a long-term home for orphaned and abused chimpanzees. Here, see the chimps and learn more about their plight

Breakfast
Lunch

Dinner
Day 4 OL PEJETA–LAKE NAKURU NATIONAL PARK AREA.
A final GAME DRIVE in the conservancy before driving to the Lake Nakuru area. The journey takes you through the beautiful Kenyan highlands, one of the most fertile agricultural areas in all of Africa, where farmers grow crops such as corn, wheat, coffee, and tea. Stop for lunch at Aberdare Country Club

Breakfast
Lunch

Dinner
Today, explore LAKE NAKURU NATIONAL PARK during MORNING & AFTERNOON GAME DRIVES. The park is home to a variety of animals including giraffe, impala, Cape buffalo, and striped hyena. This is also your best chance to see white rhino, which are commonly spotted here. Relax at your lodge or camp between game drives. (B,L,D) NOTE: If staying at Lake Elmenteita Serena Camp, you may opt for an afternoon game drive closer to camp in Soysambu Conservancy

Breakfast
Lunch

Dinner
Day 6 LAKE NAKURU AREA–MAASAI MARA NATIONAL RESERVE AREA.
Drive to MAASAI MARA NATIONAL RESERVE, Kenya's most famous game area. Stop for lunch en route before embarking on an AFTERNOON GAME DRIVE

Breakfast
Lunch

Dinner
Today, your Driver/Guide pilots you on MORNING & AFTERNOON GAME DRIVES in the "Mara," as it is called by the locals. Part of the Serengeti ecosystem, the reserve boasts a strong permanent population of game. When the Great Migration of wildebeest and zebra arrives, generally between August and early November, the population enlarges by almost 2 million. This provides a great food source for predators such as lion, leopard, and hyena. (B,L,D) NOTE: The Great Migration is a natural event, and the arrival/departure of the migrating herds varies slightly year to year

Breakfast
Lunch

Dinner
Day 8 MAASAI MARA AREA–NAIROBI–HOMEBOUND FLIGHT.
This morning, fly back to Nairobi, where your vacation ends. We have reserved a day room at the Ole Sereni Hotel for you to use prior to your homebound flight. Book homebound flights after 5 pm.
Accommodations
| | | | | | | | | | | | | | | | | | | | | | | | | | | | | | | | | | | | | | | | | | | | | | | | | | | | | | | | | | | | | | | | | | | | | | | | | | | | | | | | | | | | | | | | | | | | | | | | | | | | | | | | | | | | | | | | | | | | | | | | | | | | | | | | | | | | | | | | | | | | | | | | | | | | | | | | | | | | | | | | | | | | | | | | | | | | | | | | | | | | | | | | | | | | | | | | | | | | | | | | | | | | | | | | | | | | | | | | | | | | | | | | | | | | | | | | | | | | | | | | | | | | | | | | | | | | | | | | | | | | | | | | | | | | | | | | | | | | | | | | | | | | | | | | | | | | | | | | | | | | | | | | | | | | | | | | | | | | | | | | | | | | | | | | | | | | | | | | | | | | | | | | | | | | | | | | | | | | | | | | | | | | | | | | | | | | | | | | | | | | | | | | | | | | | | | | | | | | | | | | | | | | | | | | | | | | | | | | | | | | | | | | | | | | | | | | | | | | | | | | | | | | | | | | | | | | | | | | | | | | | | | | | | | | | | | | | | | | | | | | | | | | | | | | | | | | | | | | | | | | | | | | | | | | | | | | | | | | | | | | | | | | | | | | | | | | | | | | | | | | | | | | | | | | | | | | | | | | | | | | | | | | | | | | | | | | | | | | | | | | | | | | | | | | | | | | | | | | | | | | | | | | | | | | | | | | | | | | | | | | | | | | | | | | | | | | | | | | | | | | | | | | | | | | | | | | | | | | | | | | | | | | | | | | | | | | | | | | | | | | | | | | | | | | | | | | | | | | | | | | | | | | | | | | | | | | | | | | | | | | | | | | | | | | | | | | | | | | | | | | | | | | | | | | | | | | | | | | | | | | | | | | | | | | | | | | | | | | | | | | | | | | | | | | | | | | | | | | | | | | | | | | | | | | | | | | | | | | | | | | | | | | | | | | | | | | | | | | | | | | | | | | | | | | | | | | | | | | | | | | | | | | | | | | | | | | | | | | | | | | | | | | | | | | | | | | | | | | | | | | | | | | | | | | | | | | | | | | | | | | | | | | | | | | | | | | | | | | | | | | | | | | | | | | | | | | | | | | | | | | | | | | | | | | | | | | | | | | | | | | | | | | | | | | | | | | | | | | | | | | | | | | | | | | | | | | | | | | | | | | | | | | | | | | | | | | | | | | | | | | | | | | | | | | | | | | | | | | | | | | |
| --- | --- | --- | --- | --- | --- | --- | --- | --- | --- | --- | --- | --- | --- | --- | --- | --- | --- | --- | --- | --- | --- | --- | --- | --- | --- | --- | --- | --- | --- | --- | --- | --- | --- | --- | --- | --- | --- | --- | --- | --- | --- | --- | --- | --- | --- | --- | --- | --- | --- | --- | --- | --- | --- | --- | --- | --- | --- | --- | --- | --- | --- | --- | --- | --- | --- | --- | --- | --- | --- | --- | --- | --- | --- | --- | --- | --- | --- | --- | --- | --- | --- | --- | --- | --- | --- | --- | --- | --- | --- | --- | --- | --- | --- | --- | --- | --- | --- | --- | --- | --- | --- | --- | --- | --- | --- | --- | --- | --- | --- | --- | --- | --- | --- | --- | --- | --- | --- | --- | --- | --- | --- | --- | --- | --- | --- | --- | --- | --- | --- | --- | --- | --- | --- | --- | --- | --- | --- | --- | --- | --- | --- | --- | --- | --- | --- | --- | --- | --- | --- | --- | --- | --- | --- | --- | --- | --- | --- | --- | --- | --- | --- | --- | --- | --- | --- | --- | --- | --- | --- | --- | --- | --- | --- | --- | --- | --- | --- | --- | --- | --- | --- | --- | --- | --- | --- | --- | --- | --- | --- | --- | --- | --- | --- | --- | --- | --- | --- | --- | --- | --- | --- | --- | --- | --- | --- | --- | --- | --- | --- | --- | --- | --- | --- | --- | --- | --- | --- | --- | --- | --- | --- | --- | --- | --- | --- | --- | --- | --- | --- | --- | --- | --- | --- | --- | --- | --- | --- | --- | --- | --- | --- | --- | --- | --- | --- | --- | --- | --- | --- | --- | --- | --- | --- | --- | --- | --- | --- | --- | --- | --- | --- | --- | --- | --- | --- | --- | --- | --- | --- | --- | --- | --- | --- | --- | --- | --- | --- | --- | --- | --- | --- | --- | --- | --- | --- | --- | --- | --- | --- | --- | --- | --- | --- | --- | --- | --- | --- | --- | --- | --- | --- | --- | --- | --- | --- | --- | --- | --- | --- | --- | --- | --- | --- | --- | --- | --- | --- | --- | --- | --- | --- | --- | --- | --- | --- | --- | --- | --- | --- | --- | --- | --- | --- | --- | --- | --- | --- | --- | --- | --- | --- | --- | --- | --- | --- | --- | --- | --- | --- | --- | --- | --- | --- | --- | --- | --- | --- | --- | --- | --- | --- | --- | --- | --- | --- | --- | --- | --- | --- | --- | --- | --- | --- | --- | --- | --- | --- | --- | --- | --- | --- | --- | --- | --- | --- | --- | --- | --- | --- | --- | --- | --- | --- | --- | --- | --- | --- | --- | --- | --- | --- | --- | --- | --- | --- | --- | --- | --- | --- | --- | --- | --- | --- | --- | --- | --- | --- | --- | --- | --- | --- | --- | --- | --- | --- | --- | --- | --- | --- | --- | --- | --- | --- | --- | --- | --- | --- | --- | --- | --- | --- | --- | --- | --- | --- | --- | --- | --- | --- | --- | --- | --- | --- | --- | --- | --- | --- | --- | --- | --- | --- | --- | --- | --- | --- | --- | --- | --- | --- | --- | --- | --- | --- | --- | --- | --- | --- | --- | --- | --- | --- | --- | --- | --- | --- | --- | --- | --- | --- | --- | --- | --- | --- | --- | --- | --- | --- | --- | --- | --- | --- | --- | --- | --- | --- | --- | --- | --- | --- | --- | --- | --- | --- | --- | --- | --- | --- | --- | --- | --- | --- | --- | --- | --- | --- | --- | --- | --- | --- | --- | --- | --- | --- | --- | --- | --- | --- | --- | --- | --- | --- | --- | --- | --- | --- | --- | --- | --- | --- | --- | --- | --- | --- | --- | --- | --- | --- | --- | --- | --- | --- | --- | --- | --- | --- | --- | --- | --- | --- | --- | --- | --- | --- | --- | --- | --- | --- | --- | --- | --- | --- | --- | --- | --- | --- | --- | --- | --- | --- | --- | --- | --- | --- | --- | --- | --- | --- | --- | --- | --- | --- | --- | --- | --- | --- | --- | --- | --- | --- | --- | --- | --- | --- | --- | --- | --- | --- | --- | --- | --- | --- | --- | --- | --- | --- | --- | --- | --- | --- | --- | --- | --- | --- | --- | --- | --- | --- | --- | --- | --- | --- | --- | --- | --- | --- | --- | --- | --- | --- | --- | --- | --- | --- | --- | --- | --- | --- | --- | --- | --- | --- | --- | --- | --- | --- | --- | --- | --- | --- | --- | --- | --- | --- | --- | --- | --- | --- | --- | --- | --- | --- | --- | --- | --- | --- | --- | --- | --- | --- | --- | --- | --- | --- | --- | --- | --- | --- | --- | --- | --- | --- | --- | --- | --- | --- | --- | --- | --- | --- | --- | --- | --- | --- | --- | --- | --- | --- | --- | --- | --- | --- | --- | --- | --- | --- | --- | --- | --- | --- | --- | --- | --- | --- | --- | --- | --- | --- | --- | --- | --- | --- | --- | --- | --- | --- | --- | --- | --- | --- | --- | --- | --- | --- | --- | --- | --- | --- | --- | --- | --- | --- | --- | --- | --- | --- | --- | --- | --- | --- | --- | --- | --- | --- | --- | --- | --- | --- | --- | --- | --- | --- | --- | --- | --- | --- | --- | --- | --- | --- | --- | --- | --- | --- | --- | --- | --- | --- | --- | --- | --- | --- | --- | --- | --- | --- | --- | --- | --- | --- | --- | --- | --- | --- | --- | --- | --- | --- | --- | --- | --- | --- | --- | --- | --- | --- | --- | --- | --- | --- | --- | --- | --- | --- | --- | --- | --- | --- | --- | --- | --- | --- | --- | --- | --- | --- | --- | --- | --- | --- | --- | --- | --- | --- | --- | --- | --- | --- | --- | --- | --- | --- | --- | --- | --- | --- | --- | --- | --- | --- | --- | --- | --- | --- | --- | --- | --- | --- | --- | --- | --- | --- | --- | --- | --- | --- | --- | --- | --- | --- | --- | --- | --- | --- | --- | --- | --- | --- | --- | --- | --- | --- | --- | --- | --- | --- | --- | --- | --- | --- | --- | --- | --- | --- | --- | --- | --- | --- | --- | --- | --- | --- | --- | --- | --- | --- | --- | --- | --- | --- | --- | --- | --- | --- | --- | --- | --- | --- | --- | --- | --- | --- | --- | --- | --- | --- | --- | --- | --- | --- | --- | --- | --- | --- | --- | --- | --- | --- | --- | --- | --- | --- | --- | --- | --- | --- | --- | --- | --- | --- | --- | --- | --- | --- | --- | --- | --- | --- | --- | --- | --- | --- | --- | --- | --- | --- | --- | --- | --- | --- | --- | --- | --- | --- | --- | --- | --- | --- | --- | --- | --- | --- | --- | --- | --- | --- | --- | --- | --- | --- | --- | --- | --- | --- | --- | --- | --- | --- | --- | --- | --- | --- | --- | --- | --- | --- | --- | --- | --- | --- | --- | --- | --- | --- | --- | --- | --- | --- | --- | --- | --- | --- | --- | --- | --- | --- | --- | --- | --- | --- | --- | --- | --- | --- | --- | --- | --- | --- | --- | --- |
| Nairobi | Nairobi | Ol Pejeta Conservancy | Ol Pejeta Conservancy | Lake Nakuru National Park Area | Lake Nakuru National Park Area | Lake Nakuru National Park Area | Maasai Mara National Reserve Area | Maasai Mara National Reserve Area | Maasai Mara National Reserve Area | Nairobi | Nairobi | Ol Pejeta Conservancy | Ol Pejeta Conservancy | Lake Nakuru National Park Area | Lake Nakuru National Park Area | Lake Nakuru National Park Area | Maasai Mara National Reserve Area | Maasai Mara National Reserve Area | Maasai Mara National Reserve Area | Nairobi | Nairobi | Ol Pejeta Conservancy | Ol Pejeta Conservancy | Lake Nakuru National Park Area | Lake Nakuru National Park Area | Lake Nakuru National Park Area | Maasai Mara National Reserve Area | Maasai Mara National Reserve Area | Maasai Mara National Reserve Area | Nairobi | Nairobi | Ol Pejeta Conservancy | Ol Pejeta Conservancy | Lake Nakuru National Park Area | Lake Nakuru National Park Area | Lake Nakuru National Park Area | Maasai Mara National Reserve Area | Maasai Mara National Reserve Area | Maasai Mara National Reserve Area | Nairobi | Nairobi | Ol Pejeta Conservancy | Ol Pejeta Conservancy | Lake Nakuru National Park Area | Lake Nakuru National Park Area | Lake Nakuru National Park Area | Maasai Mara National Reserve Area | Maasai Mara National Reserve Area | Maasai Mara National Reserve Area | Nairobi | Nairobi | Ol Pejeta Conservancy | Ol Pejeta Conservancy | Lake Nakuru National Park Area | Lake Nakuru National Park Area | Lake Nakuru National Park Area | Maasai Mara National Reserve Area | Maasai Mara National Reserve Area | Maasai Mara National Reserve Area | Nairobi | Nairobi | Ol Pejeta Conservancy | Ol Pejeta Conservancy | Lake Nakuru National Park Area | Lake Nakuru National Park Area | Lake Nakuru National Park Area | Maasai Mara National Reserve Area | Maasai Mara National Reserve Area | Maasai Mara National Reserve Area | Nairobi | Nairobi | Ol Pejeta Conservancy | Ol Pejeta Conservancy | Lake Nakuru National Park Area | Lake Nakuru National Park Area | Lake Nakuru National Park Area | Maasai Mara National Reserve Area | Maasai Mara National Reserve Area | Maasai Mara National Reserve Area | Nairobi | Nairobi | Ol Pejeta Conservancy | Ol Pejeta Conservancy | Lake Nakuru National Park Area | Lake Nakuru National Park Area | Lake Nakuru National Park Area | Maasai Mara National Reserve Area | Maasai Mara National Reserve Area | Maasai Mara National Reserve Area | Nairobi | Nairobi | Ol Pejeta Conservancy | Ol Pejeta Conservancy | Lake Nakuru National Park Area | Lake Nakuru National Park Area | Lake Nakuru National Park Area | Maasai Mara National Reserve Area | Maasai Mara National Reserve Area | Maasai Mara National Reserve Area | Nairobi | Nairobi | Ol Pejeta Conservancy | Ol Pejeta Conservancy | Lake Nakuru National Park Area | Lake Nakuru National Park Area | Lake Nakuru National Park Area | Maasai Mara National Reserve Area | Maasai Mara National Reserve Area | Maasai Mara National Reserve Area | Nairobi | Nairobi | Ol Pejeta Conservancy | Ol Pejeta Conservancy | Lake Nakuru National Park Area | Lake Nakuru National Park Area | Lake Nakuru National Park Area | Maasai Mara National Reserve Area | Maasai Mara National Reserve Area | Maasai Mara National Reserve Area | Nairobi | Nairobi | Ol Pejeta Conservancy | Ol Pejeta Conservancy | Lake Nakuru National Park Area | Lake Nakuru National Park Area | Lake Nakuru National Park Area | Maasai Mara National Reserve Area | Maasai Mara National Reserve Area | Maasai Mara National Reserve Area | Nairobi | Nairobi | Ol Pejeta Conservancy | Ol Pejeta Conservancy | Lake Nakuru National Park Area | Lake Nakuru National Park Area | Lake Nakuru National Park Area | Maasai Mara National Reserve Area | Maasai Mara National Reserve Area | Maasai Mara National Reserve Area | Nairobi | Nairobi | Ol Pejeta Conservancy | Ol Pejeta Conservancy | Lake Nakuru National Park Area | Lake Nakuru National Park Area | Lake Nakuru National Park Area | Maasai Mara National Reserve Area | Maasai Mara National Reserve Area | Maasai Mara National Reserve Area | Nairobi | Nairobi | Ol Pejeta Conservancy | Ol Pejeta Conservancy | Lake Nakuru National Park Area | Lake Nakuru National Park Area | Lake Nakuru National Park Area | Maasai Mara National Reserve Area | Maasai Mara National Reserve Area | Maasai Mara National Reserve Area | Nairobi | Nairobi | Ol Pejeta Conservancy | Ol Pejeta Conservancy | Lake Nakuru National Park Area | Lake Nakuru National Park Area | Lake Nakuru National Park Area | Maasai Mara National Reserve Area | Maasai Mara National Reserve Area | Maasai Mara National Reserve Area | Nairobi | Nairobi | Ol Pejeta Conservancy | Ol Pejeta Conservancy | Lake Nakuru National Park Area | Lake Nakuru National Park Area | Lake Nakuru National Park Area | Maasai Mara National Reserve Area | Maasai Mara National Reserve Area | Maasai Mara National Reserve Area | Nairobi | Nairobi | Ol Pejeta Conservancy | Ol Pejeta Conservancy | Lake Nakuru National Park Area | Lake Nakuru National Park Area | Lake Nakuru National Park Area | Maasai Mara National Reserve Area | Maasai Mara National Reserve Area | Maasai Mara National Reserve Area | Nairobi | Nairobi | Ol Pejeta Conservancy | Ol Pejeta Conservancy | Lake Nakuru National Park Area | Lake Nakuru National Park Area | Lake Nakuru National Park Area | Maasai Mara National Reserve Area | Maasai Mara National Reserve Area | Maasai Mara National Reserve Area | Nairobi | Nairobi | Ol Pejeta Conservancy | Ol Pejeta Conservancy | Lake Nakuru National Park Area | Lake Nakuru National Park Area | Lake Nakuru National Park Area | Maasai Mara National Reserve Area | Maasai Mara National Reserve Area | Maasai Mara National Reserve Area | Nairobi | Nairobi | Ol Pejeta Conservancy | Ol Pejeta Conservancy | Lake Nakuru National Park Area | Lake Nakuru National Park Area | Lake Nakuru National Park Area | Maasai Mara National Reserve Area | Maasai Mara National Reserve Area | Maasai Mara National Reserve Area | Nairobi | Nairobi | Ol Pejeta Conservancy | Ol Pejeta Conservancy | Lake Nakuru National Park Area | Lake Nakuru National Park Area | Lake Nakuru National Park Area | Maasai Mara National Reserve Area | Maasai Mara National Reserve Area | Maasai Mara National Reserve Area | Nairobi | Nairobi | Ol Pejeta Conservancy | Ol Pejeta Conservancy | Lake Nakuru National Park Area | Lake Nakuru National Park Area | Lake Nakuru National Park Area | Maasai Mara National Reserve Area | Maasai Mara National Reserve Area | Maasai Mara National Reserve Area | Nairobi | Nairobi | Ol Pejeta Conservancy | Ol Pejeta Conservancy | Lake Nakuru National Park Area | Lake Nakuru National Park Area | Lake Nakuru National Park Area | Maasai Mara National Reserve Area | Maasai Mara National Reserve Area | Maasai Mara National Reserve Area | Nairobi | Nairobi | Ol Pejeta Conservancy | Ol Pejeta Conservancy | Lake Nakuru National Park Area | Lake Nakuru National Park Area | Lake Nakuru National Park Area | Maasai Mara National Reserve Area | Maasai Mara National Reserve Area | Maasai Mara National Reserve Area | Nairobi | Nairobi | Ol Pejeta Conservancy | Ol Pejeta Conservancy | Lake Nakuru National Park Area | Lake Nakuru National Park Area | Lake Nakuru National Park Area | Maasai Mara National Reserve Area | Maasai Mara National Reserve Area | Maasai Mara National Reserve Area | Nairobi | Nairobi | Ol Pejeta Conservancy | Ol Pejeta Conservancy | Lake Nakuru National Park Area | Lake Nakuru National Park Area | Lake Nakuru National Park Area | Maasai Mara National Reserve Area | Maasai Mara National Reserve Area | Maasai Mara National Reserve Area | Nairobi | Nairobi | Ol Pejeta Conservancy | Ol Pejeta Conservancy | Lake Nakuru National Park Area | Lake Nakuru National Park Area | Lake Nakuru National Park Area | Maasai Mara National Reserve Area | Maasai Mara National Reserve Area | Maasai Mara National Reserve Area | Nairobi | Nairobi | Ol Pejeta Conservancy | Ol Pejeta Conservancy | Lake Nakuru National Park Area | Lake Nakuru National Park Area | Lake Nakuru National Park Area | Maasai Mara National Reserve Area | Maasai Mara National Reserve Area | Maasai Mara National Reserve Area | Nairobi | Nairobi | Ol Pejeta Conservancy | Ol Pejeta Conservancy | Lake Nakuru National Park Area | Lake Nakuru National Park Area | Lake Nakuru National Park Area | Maasai Mara National Reserve Area | Maasai Mara National Reserve Area | Maasai Mara National Reserve Area | Nairobi | Nairobi | Ol Pejeta Conservancy | Ol Pejeta Conservancy | Lake Nakuru National Park Area | Lake Nakuru National Park Area | Lake Nakuru National Park Area | Maasai Mara National Reserve Area | Maasai Mara National Reserve Area | Maasai Mara National Reserve Area | Nairobi | Nairobi | Ol Pejeta Conservancy | Ol Pejeta Conservancy | Lake Nakuru National Park Area | Lake Nakuru National Park Area | Lake Nakuru National Park Area | Maasai Mara National Reserve Area | Maasai Mara National Reserve Area | Maasai Mara National Reserve Area | Nairobi | Nairobi | Ol Pejeta Conservancy | Ol Pejeta Conservancy | Lake Nakuru National Park Area | Lake Nakuru National Park Area | Lake Nakuru National Park Area | Maasai Mara National Reserve Area | Maasai Mara National Reserve Area | Maasai Mara National Reserve Area | Nairobi | Nairobi | Ol Pejeta Conservancy | Ol Pejeta Conservancy | Lake Nakuru National Park Area | Lake Nakuru National Park Area | Lake Nakuru National Park Area | Maasai Mara National Reserve Area | Maasai Mara National Reserve Area | Maasai Mara National Reserve Area | Nairobi | Nairobi | Ol Pejeta Conservancy | Ol Pejeta Conservancy | Lake Nakuru National Park Area | Lake Nakuru National Park Area | Lake Nakuru National Park Area | Maasai Mara National Reserve Area | Maasai Mara National Reserve Area | Maasai Mara National Reserve Area | Nairobi | Nairobi | Ol Pejeta Conservancy | Ol Pejeta Conservancy | Lake Nakuru National Park Area | Lake Nakuru National Park Area | Lake Nakuru National Park Area | Maasai Mara National Reserve Area | Maasai Mara National Reserve Area | Maasai Mara National Reserve Area | Nairobi | Nairobi | Ol Pejeta Conservancy | Ol Pejeta Conservancy | Lake Nakuru National Park Area | Lake Nakuru National Park Area | Lake Nakuru National Park Area | Maasai Mara National Reserve Area | Maasai Mara National Reserve Area | Maasai Mara National Reserve Area | Nairobi | Nairobi | Ol Pejeta Conservancy | Ol Pejeta Conservancy | Lake Nakuru National Park Area | Lake Nakuru National Park Area | Lake Nakuru National Park Area | Maasai Mara National Reserve Area | Maasai Mara National Reserve Area | Maasai Mara National Reserve Area | Nairobi | Nairobi | Ol Pejeta Conservancy | Ol Pejeta Conservancy | Lake Nakuru National Park Area | Lake Nakuru National Park Area | Lake Nakuru National Park Area | Maasai Mara National Reserve Area | Maasai Mara National Reserve Area | Maasai Mara National Reserve Area | Nairobi | Nairobi | Ol Pejeta Conservancy | Ol Pejeta Conservancy | Lake Nakuru National Park Area | Lake Nakuru National Park Area | Lake Nakuru National Park Area | Maasai Mara National Reserve Area | Maasai Mara National Reserve Area | Maasai Mara National Reserve Area | Nairobi | Nairobi | Ol Pejeta Conservancy | Ol Pejeta Conservancy | Lake Nakuru National Park Area | Lake Nakuru National Park Area | Lake Nakuru National Park Area | Maasai Mara National Reserve Area | Maasai Mara National Reserve Area | Maasai Mara National Reserve Area | Nairobi | Nairobi | Ol Pejeta Conservancy | Ol Pejeta Conservancy | Lake Nakuru National Park Area | Lake Nakuru National Park Area | Lake Nakuru National Park Area | Maasai Mara National Reserve Area | Maasai Mara National Reserve Area | Maasai Mara National Reserve Area | Nairobi | Nairobi | Ol Pejeta Conservancy | Ol Pejeta Conservancy | Lake Nakuru National Park Area | Lake Nakuru National Park Area | Lake Nakuru National Park Area | Maasai Mara National Reserve Area | Maasai Mara National Reserve Area | Maasai Mara National Reserve Area | Nairobi | Nairobi | Ol Pejeta Conservancy | Ol Pejeta Conservancy | Lake Nakuru National Park Area | Lake Nakuru National Park Area | Lake Nakuru National Park Area | Maasai Mara National Reserve Area | Maasai Mara National Reserve Area | Maasai Mara National Reserve Area | Nairobi | Nairobi | Ol Pejeta Conservancy | Ol Pejeta Conservancy | Lake Nakuru National Park Area | Lake Nakuru National Park Area | Lake Nakuru National Park Area | Maasai Mara National Reserve Area | Maasai Mara National Reserve Area | Maasai Mara National Reserve Area | Nairobi | Nairobi | Ol Pejeta Conservancy | Ol Pejeta Conservancy | Lake Nakuru National Park Area | Lake Nakuru National Park Area | Lake Nakuru National Park Area | Maasai Mara National Reserve Area | Maasai Mara National Reserve Area | Maasai Mara National Reserve Area | Nairobi | Nairobi | Ol Pejeta Conservancy | Ol Pejeta Conservancy | Lake Nakuru National Park Area | Lake Nakuru National Park Area | Lake Nakuru National Park Area | Maasai Mara National Reserve Area | Maasai Mara National Reserve Area | Maasai Mara National Reserve Area | Nairobi | Nairobi | Ol Pejeta Conservancy | Ol Pejeta Conservancy | Lake Nakuru National Park Area | Lake Nakuru National Park Area | Lake Nakuru National Park Area | Maasai Mara National Reserve Area | Maasai Mara National Reserve Area | Maasai Mara National Reserve Area | Nairobi | Nairobi | Ol Pejeta Conservancy | Ol Pejeta Conservancy | Lake Nakuru National Park Area | Lake Nakuru National Park Area | Lake Nakuru National Park Area | Maasai Mara National Reserve Area | Maasai Mara National Reserve Area | Maasai Mara National Reserve Area | Nairobi | Nairobi | Ol Pejeta Conservancy | Ol Pejeta Conservancy | Lake Nakuru National Park Area | Lake Nakuru National Park Area | Lake Nakuru National Park Area | Maasai Mara National Reserve Area | Maasai Mara National Reserve Area | Maasai Mara National Reserve Area | Nairobi | Nairobi | Ol Pejeta Conservancy | Ol Pejeta Conservancy | Lake Nakuru National Park Area | Lake Nakuru National Park Area | Lake Nakuru National Park Area | Maasai Mara National Reserve Area | Maasai Mara National Reserve Area | Maasai Mara National Reserve Area | Nairobi | Nairobi | Ol Pejeta Conservancy | Ol Pejeta Conservancy | Lake Nakuru National Park Area | Lake Nakuru National Park Area | Lake Nakuru National Park Area | Maasai Mara National Reserve Area | Maasai Mara National Reserve Area | Maasai Mara National Reserve Area | Nairobi | Nairobi | Ol Pejeta Conservancy | Ol Pejeta Conservancy | Lake Nakuru National Park Area | Lake Nakuru National Park Area | Lake Nakuru National Park Area | Maasai Mara National Reserve Area | Maasai Mara National Reserve Area | Maasai Mara National Reserve Area | Nairobi | Nairobi | Ol Pejeta Conservancy | Ol Pejeta Conservancy | Lake Nakuru National Park Area | Lake Nakuru National Park Area | Lake Nakuru National Park Area | Maasai Mara National Reserve Area | Maasai Mara National Reserve Area | Maasai Mara National Reserve Area | Nairobi | Nairobi | Ol Pejeta Conservancy | Ol Pejeta Conservancy | Lake Nakuru National Park Area | Lake Nakuru National Park Area | Lake Nakuru National Park Area | Maasai Mara National Reserve Area | Maasai Mara National Reserve Area | Maasai Mara National Reserve Area | Nairobi | Nairobi | Ol Pejeta Conservancy | Ol Pejeta Conservancy | Lake Nakuru National Park Area | Lake Nakuru National Park Area | Lake Nakuru National Park Area | Maasai Mara National Reserve Area | Maasai Mara National Reserve Area | Maasai Mara National Reserve Area | Nairobi | Nairobi | Ol Pejeta Conservancy | Ol Pejeta Conservancy | Lake Nakuru National Park Area | Lake Nakuru National Park Area | Lake Nakuru National Park Area | Maasai Mara National Reserve Area | Maasai Mara National Reserve Area | Maasai Mara National Reserve Area | Nairobi | Nairobi | Ol Pejeta Conservancy | Ol Pejeta Conservancy | Lake Nakuru National Park Area | Lake Nakuru National Park Area | Lake Nakuru National Park Area | Maasai Mara National Reserve Area | Maasai Mara National Reserve Area | Maasai Mara National Reserve Area | Nairobi | Nairobi | Ol Pejeta Conservancy | Ol Pejeta Conservancy | Lake Nakuru National Park Area | Lake Nakuru National Park Area | Lake Nakuru National Park Area | Maasai Mara National Reserve Area | Maasai Mara National Reserve Area | Maasai Mara National Reserve Area | Nairobi | Nairobi | Ol Pejeta Conservancy | Ol Pejeta Conservancy | Lake Nakuru National Park Area | Lake Nakuru National Park Area | Lake Nakuru National Park Area | Maasai Mara National Reserve Area | Maasai Mara National Reserve Area | Maasai Mara National Reserve Area | Nairobi | Nairobi | Ol Pejeta Conservancy | Ol Pejeta Conservancy | Lake Nakuru National Park Area | Lake Nakuru National Park Area | Lake Nakuru National Park Area | Maasai Mara National Reserve Area | Maasai Mara National Reserve Area | Maasai Mara National Reserve Area | Nairobi | Nairobi | Ol Pejeta Conservancy | Ol Pejeta Conservancy | Lake Nakuru National Park Area | Lake Nakuru National Park Area | Lake Nakuru National Park Area | Maasai Mara National Reserve Area | Maasai Mara National Reserve Area | Maasai Mara National Reserve Area | Nairobi | Nairobi | Ol Pejeta Conservancy | Ol Pejeta Conservancy | Lake Nakuru National Park Area | Lake Nakuru National Park Area | Lake Nakuru National Park Area | Maasai Mara National Reserve Area | Maasai Mara National Reserve Area | Maasai Mara National Reserve Area | Nairobi | Nairobi | Ol Pejeta Conservancy | Ol Pejeta Conservancy | Lake Nakuru National Park Area | Lake Nakuru National Park Area | Lake Nakuru National Park Area | Maasai Mara National Reserve Area | Maasai Mara National Reserve Area | Maasai Mara National Reserve Area | Nairobi | Nairobi | Ol Pejeta Conservancy | Ol Pejeta Conservancy | Lake Nakuru National Park Area | Lake Nakuru National Park Area | Lake Nakuru National Park Area | Maasai Mara National Reserve Area | Maasai Mara National Reserve Area | Maasai Mara National Reserve Area | Nairobi | Nairobi | Ol Pejeta Conservancy | Ol Pejeta Conservancy | Lake Nakuru National Park Area | Lake Nakuru National Park Area | Lake Nakuru National Park Area | Maasai Mara National Reserve Area | Maasai Mara National Reserve Area | Maasai Mara National Reserve Area | Nairobi | Nairobi | Ol Pejeta Conservancy | Ol Pejeta Conservancy | Lake Nakuru National Park Area | Lake Nakuru National Park Area | Lake Nakuru National Park Area | Maasai Mara National Reserve Area | Maasai Mara National Reserve Area | Maasai Mara National Reserve Area | Nairobi | Nairobi | Ol Pejeta Conservancy | Ol Pejeta Conservancy | Lake Nakuru National Park Area | Lake Nakuru National Park Area | Lake Nakuru National Park Area | Maasai Mara National Reserve Area | Maasai Mara National Reserve Area | Maasai Mara National Reserve Area | Nairobi | Nairobi | Ol Pejeta Conservancy | Ol Pejeta Conservancy | Lake Nakuru National Park Area | Lake Nakuru National Park Area | Lake Nakuru National Park Area | Maasai Mara National Reserve Area | Maasai Mara National Reserve Area | Maasai Mara National Reserve Area | Nairobi | Nairobi | Ol Pejeta Conservancy | Ol Pejeta Conservancy | Lake Nakuru National Park Area | Lake Nakuru National Park Area | Lake Nakuru National Park Area | Maasai Mara National Reserve Area | Maasai Mara National Reserve Area | Maasai Mara National Reserve Area | Nairobi | Nairobi | Ol Pejeta Conservancy | Ol Pejeta Conservancy | Lake Nakuru National Park Area | Lake Nakuru National Park Area | Lake Nakuru National Park Area | Maasai Mara National Reserve Area | Maasai Mara National Reserve Area | Maasai Mara National Reserve Area | Nairobi | Nairobi | Ol Pejeta Conservancy | Ol Pejeta Conservancy | Lake Nakuru National Park Area | Lake Nakuru National Park Area | Lake Nakuru National Park Area | Maasai Mara National Reserve Area | Maasai Mara National Reserve Area | Maasai Mara National Reserve Area | Nairobi | Nairobi | Ol Pejeta Conservancy | Ol Pejeta Conservancy | Lake Nakuru National Park Area | Lake Nakuru National Park Area | Lake Nakuru National Park Area | Maasai Mara National Reserve Area | Maasai Mara National Reserve Area | Maasai Mara National Reserve Area | Nairobi | Nairobi | Ol Pejeta Conservancy | Ol Pejeta Conservancy | Lake Nakuru National Park Area | Lake Nakuru National Park Area | Lake Nakuru National Park Area | Maasai Mara National Reserve Area | Maasai Mara National Reserve Area | Maasai Mara National Reserve Area | Nairobi | Nairobi | Ol Pejeta Conservancy | Ol Pejeta Conservancy | Lake Nakuru National Park Area | Lake Nakuru National Park Area | Lake Nakuru National Park Area | Maasai Mara National Reserve Area | Maasai Mara National Reserve Area | Maasai Mara National Reserve Area | Nairobi | Nairobi | Ol Pejeta Conservancy | Ol Pejeta Conservancy | Lake Nakuru National Park Area | Lake Nakuru National Park Area | Lake Nakuru National Park Area | Maasai Mara National Reserve Area | Maasai Mara National Reserve Area | Maasai Mara National Reserve Area | Nairobi | Nairobi | Ol Pejeta Conservancy | Ol Pejeta Conservancy | Lake Nakuru National Park Area | Lake Nakuru National Park Area | Lake Nakuru National Park Area | Maasai Mara National Reserve Area | Maasai Mara National Reserve Area | Maasai Mara National Reserve Area | Nairobi | Nairobi | Ol Pejeta Conservancy | Ol Pejeta Conservancy | Lake Nakuru National Park Area | Lake Nakuru National Park Area | Lake Nakuru National Park Area | Maasai Mara National Reserve Area | Maasai Mara National Reserve Area | Maasai Mara National Reserve Area | Nairobi | Nairobi | Ol Pejeta Conservancy | Ol Pejeta Conservancy | Lake Nakuru National Park Area | Lake Nakuru National Park Area | Lake Nakuru National Park Area | Maasai Mara National Reserve Area | Maasai Mara National Reserve Area | Maasai Mara National Reserve Area | Nairobi | Nairobi | Ol Pejeta Conservancy | Ol Pejeta Conservancy | Lake Nakuru National Park Area | Lake Nakuru National Park Area | Lake Nakuru National Park Area | Maasai Mara National Reserve Area | Maasai Mara National Reserve Area | Maasai Mara National Reserve Area | Nairobi | Nairobi | Ol Pejeta Conservancy | Ol Pejeta Conservancy | Lake Nakuru National Park Area | Lake Nakuru National Park Area | Lake Nakuru National Park Area | Maasai Mara National Reserve Area | Maasai Mara National Reserve Area | Maasai Mara National Reserve Area | Nairobi | Nairobi | Ol Pejeta Conservancy | Ol Pejeta Conservancy | Lake Nakuru National Park Area | Lake Nakuru National Park Area | Lake Nakuru National Park Area | Maasai Mara National Reserve Area | Maasai Mara National Reserve Area | Maasai Mara National Reserve Area | Nairobi | Nairobi | Ol Pejeta Conservancy | Ol Pejeta Conservancy | Lake Nakuru National Park Area | Lake Nakuru National Park Area | Lake Nakuru National Park Area | Maasai Mara National Reserve Area | Maasai Mara National Reserve Area | Maasai Mara National Reserve Area | Nairobi | Nairobi | Ol Pejeta Conservancy | Ol Pejeta Conservancy | Lake Nakuru National Park Area | Lake Nakuru National Park Area | Lake Nakuru National Park Area | Maasai Mara National Reserve Area | Maasai Mara National Reserve Area | Maasai Mara National Reserve Area | Nairobi | Nairobi | Ol Pejeta Conservancy | Ol Pejeta Conservancy | Lake Nakuru National Park Area | Lake Nakuru National Park Area | Lake Nakuru National Park Area | Maasai Mara National Reserve Area | Maasai Mara National Reserve Area | Maasai Mara National Reserve Area | Nairobi | Nairobi | Ol Pejeta Conservancy | Ol Pejeta Conservancy | Lake Nakuru National Park Area | Lake Nakuru National Park Area | Lake Nakuru National Park Area | Maasai Mara National Reserve Area | Maasai Mara National Reserve Area | Maasai Mara National Reserve Area | Nairobi | Nairobi | Ol Pejeta Conservancy | Ol Pejeta Conservancy | Lake Nakuru National Park Area | Lake Nakuru National Park Area | Lake Nakuru National Park Area | Maasai Mara National Reserve Area | Maasai Mara National Reserve Area | Maasai Mara National Reserve Area | Nairobi | Nairobi | Ol Pejeta Conservancy | Ol Pejeta Conservancy | Lake Nakuru National Park Area | Lake Nakuru National Park Area | Lake Nakuru National Park Area | Maasai Mara National Reserve Area | Maasai Mara National Reserve Area | Maasai Mara National Reserve Area | Nairobi | Nairobi | Ol Pejeta Conservancy | Ol Pejeta Conservancy | Lake Nakuru National Park Area | Lake Nakuru National Park Area | Lake Nakuru National Park Area | Maasai Mara National Reserve Area | Maasai Mara National Reserve Area | Maasai Mara National Reserve Area | Nairobi | Nairobi | Ol Pejeta Conservancy | Ol Pejeta Conservancy | Lake Nakuru National Park Area | Lake Nakuru National Park Area | Lake Nakuru National Park Area | Maasai Mara National Reserve Area | Maasai Mara National Reserve Area | Maasai Mara National Reserve Area | Nairobi | Nairobi | Ol Pejeta Conservancy | Ol Pejeta Conservancy | Lake Nakuru National Park Area | Lake Nakuru National Park Area | Lake Nakuru National Park Area | Maasai Mara National Reserve Area | Maasai Mara National Reserve Area | Maasai Mara National Reserve Area | Nairobi | Nairobi | Ol Pejeta Conservancy | Ol Pejeta Conservancy | Lake Nakuru National Park Area | Lake Nakuru National Park Area | Lake Nakuru National Park Area | Maasai Mara National Reserve Area | Maasai Mara National Reserve Area | Maasai Mara National Reserve Area | Nairobi | Nairobi | Ol Pejeta Conservancy | Ol Pejeta Conservancy | Lake Nakuru National Park Area | Lake Nakuru National Park Area | Lake Nakuru National Park Area | Maasai Mara National Reserve Area | Maasai Mara National Reserve Area | Maasai Mara National Reserve Area | Nairobi | Nairobi | Ol Pejeta Conservancy | Ol Pejeta Conservancy | Lake Nakuru National Park Area | Lake Nakuru National Park Area | Lake Nakuru National Park Area | Maasai Mara National Reserve Area | Maasai Mara National Reserve Area | Maasai Mara National Reserve Area | Nairobi | Nairobi | Ol Pejeta Conservancy | Ol Pejeta Conservancy | Lake Nakuru National Park Area | Lake Nakuru National Park Area | Lake Nakuru National Park Area | Maasai Mara National Reserve Area | Maasai Mara National Reserve Area | Maasai Mara National Reserve Area | Nairobi | Nairobi | Ol Pejeta Conservancy | Ol Pejeta Conservancy | Lake Nakuru National Park Area | Lake Nakuru National Park Area | Lake Nakuru National Park Area | Maasai Mara National Reserve Area | Maasai Mara National Reserve Area | Maasai Mara National Reserve Area | Nairobi | Nairobi | Ol Pejeta Conservancy | Ol Pejeta Conservancy | Lake Nakuru National Park Area | Lake Nakuru National Park Area | Lake Nakuru National Park Area | Maasai Mara National Reserve Area | Maasai Mara National Reserve Area | Maasai Mara National Reserve Area | Nairobi | Nairobi | Ol Pejeta Conservancy | Ol Pejeta Conservancy | Lake Nakuru National Park Area | Lake Nakuru National Park Area | Lake Nakuru National Park Area | Maasai Mara National Reserve Area | Maasai Mara National Reserve Area | Maasai Mara National Reserve Area | Nairobi | Nairobi | Ol Pejeta Conservancy | Ol Pejeta Conservancy | Lake Nakuru National Park Area | Lake Nakuru National Park Area | Lake Nakuru National Park Area | Maasai Mara National Reserve Area | Maasai Mara National Reserve Area | Maasai Mara National Reserve Area | Nairobi | Nairobi | Ol Pejeta Conservancy | Ol Pejeta Conservancy | Lake Nakuru National Park Area | Lake Nakuru National Park Area | Lake Nakuru National Park Area | Maasai Mara National Reserve Area | Maasai Mara National Reserve Area | Maasai Mara National Reserve Area | Nairobi | Nairobi | Ol Pejeta Conservancy | Ol Pejeta Conservancy | Lake Nakuru National Park Area | Lake Nakuru National Park Area | Lake Nakuru National Park Area | Maasai Mara National Reserve Area | Maasai Mara National Reserve Area | Maasai Mara National Reserve Area | Nairobi | Nairobi | Ol Pejeta Conservancy | Ol Pejeta Conservancy | Lake Nakuru National Park Area | Lake Nakuru National Park Area | Lake Nakuru National Park Area | Maasai Mara National Reserve Area | Maasai Mara National Reserve Area | Maasai Mara National Reserve Area | Nairobi | Nairobi | Ol Pejeta Conservancy | Ol Pejeta Conservancy | Lake Nakuru National Park Area | Lake Nakuru National Park Area | Lake Nakuru National Park Area | Maasai Mara National Reserve Area | Maasai Mara National Reserve Area | Maasai Mara National Reserve Area | Nairobi | Nairobi | Ol Pejeta Conservancy | Ol Pejeta Conservancy | Lake Nakuru National Park Area | Lake Nakuru National Park Area | Lake Nakuru National Park Area | Maasai Mara National Reserve Area | Maasai Mara National Reserve Area | Maasai Mara National Reserve Area | Nairobi | Nairobi | Ol Pejeta Conservancy | Ol Pejeta Conservancy | Lake Nakuru National Park Area | Lake Nakuru National Park Area | Lake Nakuru National Park Area | Maasai Mara National Reserve Area | Maasai Mara National Reserve Area | Maasai Mara National Reserve Area |
Eka Hotel Nairobi
Moderate First-Class