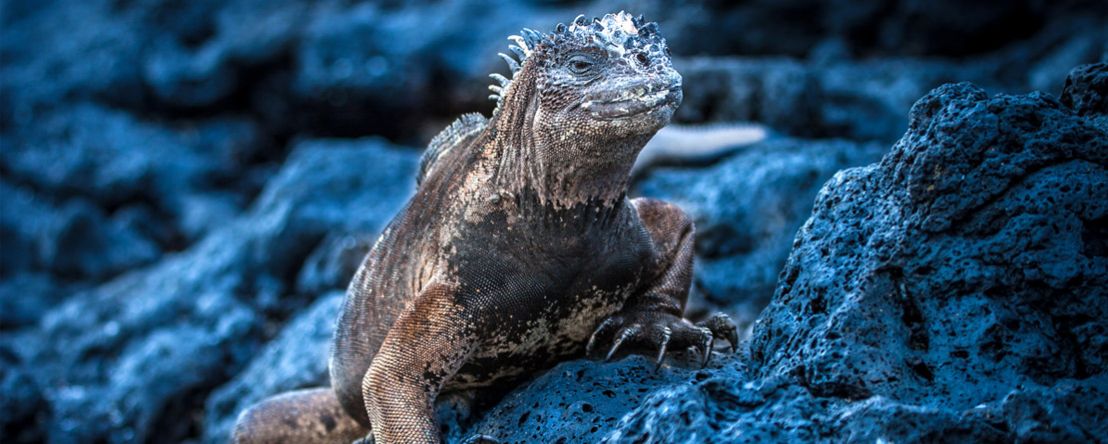 Galápagos Highlights & Peru 2019
14 days from Quito to Lima
Starting at
$4,903
Destinations & Sightseeing
Itinerary and Meals
Accomodations
---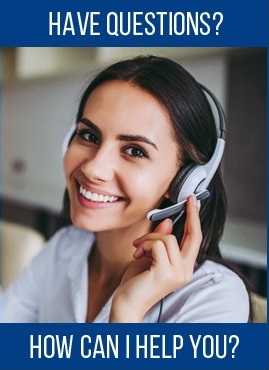 800.528.9300
The set: Ecuador & Peru. The characters: You and your friends and family. Scene 1: You—want to put together the perfect vacation for everyone to the Galápagos Islands and some of Peru's most visited places. Realizing there are just too many things to coordinate and handle, you have a choice: get stressed trying to put it all together or look to Monograms to help. Scene 2: You, your friends and family turn to Monograms to handle the vacation details and instead of getting stressed; all of you can relax and have a glass of wine while discussing your upcoming vacation. Scene 3: Everyone packs their bags and go—and have a wonderful vacation! This can be your reality. On this 14-day vacation, Monograms has arranged your hotel reservations, sightseeing, and daily breakfast (as well as six lunches and five dinners). Plus, we recognize that South America can be intimidating, so in each city—Quito, Lima, Cusco & Machu Picchu—we've arranged for you to have a Local Host®, someone there for you throughout your stay to ensure everything runs smoothly. A one-of-a-kind feature offered only by Monograms, your Local Hosts will answer questions, offer suggestions, and be your "friend in the city." Your vacation begins in Quito, where we can pick you up at the airport and take you to your selected hotel. There, your Local Host will meet you with a set of materials to help familiarize you with the city. The next morning, after an included breakfast, we'll pick you up at your hotel for private, guided sightseeing with a local expert. Be sure to bring your camera, because there will be a lot of photo opportunities, and we've scouted out some of the best picture spots! Then you're off to the Galápagos Islands and the award-winning Finch Bay Eco Hotel, offering a private, seaside location on Santa Cruz Island surrounded by mangroves and a private beach. With the Finch Bay as your home base for four nights, you'll experience the Galápagos Islands and understand why the islands fascinated Darwin so much. You'll visit North Seymour Island, with the largest nesting site of the "magnificent frigate birds" in the Galápagos; the highlands of Santa Cruz, where tortoises can be seen grazing and where you'll visit a local coffee, sugar cane, and cocoa bean farm; Santa Fé Island, where you'll see California sea lions and a large species of land iguanas; Divine Bay on Santa Cruz, where we'll keep an eye out for sea turtles, reef sharks, rays, blue-footed boobies, marine iguanas, and more; the Charles Darwin Research Station, established to conserve the natural habitats and protect the famous giant tortoises; and the Twin Pit Craters, geological depressions of volcanic material where Scalesia trees, ferns, orchids, and mosses can be seen. And don't forget, throughout your stay you'll be accompanied by Naturalists, experts who know the native flora and fauna and who help bring the experience to life.The Galápagos experience is so unique, you may think nothing can top it. But alas, Peru is waiting! In Lima, your Local Host will help you get settled and give you a packet of materials to prepare you for your journey. The next morning, after your included breakfast, we will once again pick you up at your hotel for guided sightseeing with a local expert. In Cusco, sightseeing with a local expert features many of the marvelous structures built by the Incas: semi-circular Kenko Amphitheater; Puca Pucara; and the Temple of Sacsayhuaman, a fortress built in the early 12th century with stones weighing more than 350 tons. A short drive will bring you to the Sacred Valley of the Incas, where your sightseeing will include the market town of Pisac, where locals sell their wares at bargain prices, and Ollantaytambo, where you'll see some of the finest examples of Inca masonry and town planning. And that's just the start...we've arranged for you to take a train to Machu Picchu, where roughly 1,000 people once lived in 200 structures. Poised high in the jungle, you'll stand in awe as you witness the ancient ruins surrounded by soaring peaks—one of the most majestic images in South America! With your expert guide, you'll hear the little-known secrets and insider stories that only a local knows. You'll even have the chance to witness a sunrise over Machu Picchu with your second included entrance to the ruins, a stunning view indeed! At Monograms, our goal is to handle all the details for you, so you just have to pack your bags and go. That's why we've arranged all the pieces of this vacation for you—your hotels, your breakfasts, your sightseeing, and your guides. So what are you waiting for? Grab your suitcase and camera, and join us!
Destination & Sightseeing
Transportation:
As outlined in the day-by-day itinerary and private airport transfers to/from intra-vacation flights; intra-vacation flights not included
MEALS
Buffet breakfast daily; 6 lunches; 5 three-course dinners
ITINERARY
Day 1 ARRIVE IN QUITO, ECUADOR.
Arrive in Quito, where you will be met by your Local Host
Your PRIVATE CITY TOUR showcases the rich legacy left by the Incas and, later, the Spaniards. See Independence Square, dominated by its formidable Cathedral, San Francisco Plaza Church, and the Basilica with its marvelous stained-glass windows

Breakfast
Day 3 QUITO–BALTRA–NORTH SEYMOUR–SANTA CRUZ.
Fly to Baltra in the Galápagos. Upon arrival, board a yacht bound for NORTH SEYMOUR, an island teeming with life. You might have to give way to a passing sea lion, marine iguana, or blue-footed boobies that nest here. As you walk along the shore, see large flocks of pelicans in a dive-bomb feeding-frenzy, and one of the largest nesting sites in the Galápagos of the magnificent frigatebird. In the bushes you can see the males up close with their puffed-up scarlet throat sacks. Return to the yacht and begin your journey to the Finch Bay Hotel. (B,L,D) SPECIAL FEATURE: Named after the famous Darwin's finches abundant in the surroundings, the Finch Bay Eco Hotel offers a private seaside location surrounded by mangroves. Amenities include a bar, lounge, restaurant, outdoor pool, and beachfront access. All rooms offer twin beds, private restroom, and air-conditioning. Guests will enjoy boat excursions to various Galápagos Islands, kayaking, snorkeling, bicycle rides in town, and viewing the local flora and fauna

Breakfast
Lunch

Dinner
Day 4 SANTA CRUZ. EXCURSION TO THE HIGHLANDS.
Transfer to the lush highlands of SANTA CRUZ to a farming area called El Manzanillo on the edge of the GIANT TORTOISE RESERVE. Here, tortoises can be seen grazing year-round, along with woodpecker finches, mockingbirds, and flycatchers. After lunch, visit a local FARM where coffee, sugar cane, and cocoa beans are grown, harvested, and prepared. Return to the hotel and perhaps spend time on the beach

Breakfast
Lunch

Dinner
Day 5 SANTA CRUZ. EXCURSION TO SANTA FÉ.
Board a yacht bound for SANTA FÉ, where you will see the endemic Santa Fé land iguana and the large opuntia cactus forest. The beach area is covered with California sea lions, and the coastline is an excellent location for snorkeling with sea turtles

Breakfast
Lunch

Dinner
Day 6 SANTA CRUZ. EXCURSION TO DIVINE BAY.
Today's adventure takes you to wildlife rich DIVINE BAY on Santa Cruz Island. Marine Iguanas, herons, noddy terns, blue-footed boobies, and tropicbirds are commonly seen here. While some may choose to explore by boat, the more adventurous can take to the sea by kayak. Keep an eye out for sea turtles, rays, and reef sharks as you cruise the tranquil waters. Return to the hotel for lunch, followed by an afternoon visit to the CHARLES DARWIN RESEARCH STATION, established to help conserve the Galápagos' natural habitats and protect the area's famous giant tortoises

Breakfast
Lunch

Dinner
Day 7 SANTA CRUZ–BALTRA–GUAYAQUIL–LIMA, PERU.
This morning, depart the hotel and visit the TWIN PIT CRATERS, great depressions of volcanic material. Then, fly to Lima

Breakfast
Your included city TOUR focuses on Lima's rich colonial history as well as the modern city. Lima was the bastion of Spanish South America from its founding in 1535 until the independence of the South American republics in the early 19th century. See the Cathedral, where the remains of Francisco Pizarro are sealed in a wooden coffin and with its eerie burial crypts and visit the Santo Domingo CONVENT to see the relics of three famous Peruvian saints –Santa Rosa de Lima, San Martin de Porres, and San Juan Macias

Breakfast
Fly to Cusco, high in the Andes. Your guided TOUR visits the Santo Domingo MONASTERY, previously the Koricancha Temple, one of the most important temples devoted to worship of the sun. It is said it was covered in gold leaf and filled with golden representations of nature. In the Plaza de Armas, see the Cathedral before taking a short drive outside the city to the ruins of SACSAYHUAMAN with its intricate stone walls, amphitheater of KENKO, and the Red Fortress of PUCA PUCARA

Breakfast
Day 10 CUSCO–SACRED VALLEY.
Today, a short drive into the Sacred Valley of the Incas brings you to AWANAKANCHA, where you will learn about the importance of the alpaca (llama) for Inca cultures, as well as the ancient weaving techniques. Continue, to the market town of PISAC. Handmade rugs, alpaca sweaters, and jewelry can be bought here at bargain prices. At the other end of the valley is OLLANTAYTAMBO. Here, some of the finest examples of Inca masonry can be seen

Breakfast
Lunch
Day 11 SACRED VALLEY–MACHU PICCHU.
Board a TRAIN bound for MACHU PICCHU and cut a path through the Sacred Valley to this "Lost City of the Incas," discovered by American explorer Hiram Bingham in 1911. On a guided TOUR, explore this intact fortress with its temple remains, holy houses, and mile-long aqueduct. For hikers, a brisk one-hour walk leads to the Sun Gate, the ancient entrance used by the Incas

Breakfast
Lunch

Dinner
Day 12 MACHU PICCHU–CUSCO.
A morning at leisure allows you to wake up early to see the sunrise over MACHU PICCHU with your included second entrance to the ruins. Return to Cusco, where your Local Host will recommend options for your free time. Perhaps visit the Inca Museum or wander through the artisan district of San Blas

Breakfast
Fly to Lima, where the remainder of the day is at your leisure

Breakfast
Your vacation ends after breakfast this morning.