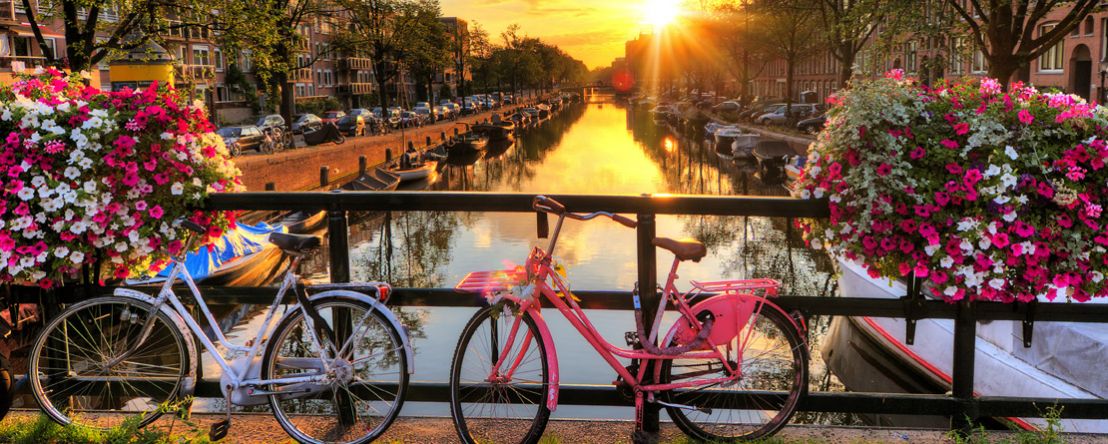 3 Nights London, 3 Nights Paris & 3 Nights Amsterdam 2019
Starting at
$2,385
Destinations & Sightseeing
Itinerary and Meals
Accomodations
---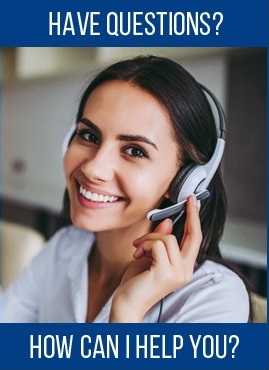 800.528.9300
Gulliver's Travels…it's a classic story about a man traveling in foreign lands who doesn't know the language and has many mishaps. Imagine how different things could have been for him if he had experienced these foreign lands with a local—someone who knew the language, could answer questions, and could offer suggestions to make sure his travels ran smoothly! We don't want you to end up like Gulliver, so that's why on this 10-day vacation, we've arranged for you to have a Local Host® in each city: London, Paris, and Amsterdam. This one-of-a-kind feature offered only by Monograms will ensure you have a "friend in the city" to assist you and help ensure your vacation is what you want it to be. We've also arranged your hotel reservations, daily breakfast, sightseeing, transportation between cities, and transfers from/to your hotels to/from the train stations.This vacation includes three nights each in London, Paris, and Amsterdam. It begins the moment you arrive in London, where your Local Host will greet you with a warm welcome and a set of materials to familiarize you with the city and to help personalize your vacation. The next morning, after included breakfast, we'll pick you up at your hotel for exclusive, guided sightseeing with a local expert. You'll hear the inside stories around places like Westminster Abbey, where Prince William and Kate Middleton were married, and the Houses of Parliament. We'll take you inside St. Paul's Cathedral, the iconic cathedral with a long history and where Prince Charles and Lady Diana were married. We'll also take you to see the Changing of the Guard at Buckingham Palace, an experience that any traveler to London must have. And it's not just London where we've arranged a Local Host and guided sightseeing. When you arrive in Paris and Amsterdam, your Local Host will greet you and once again present you with materials to familiarize you with the city. In both cities, we've also arranged guided sightseeing with an expert Local Guide. In Paris, we've scouted out the best place to capture a photo of the iconic Eiffel Tower, and we'll take you there. We'll also take you to Notre Dame Cathedral, dating from 1163, where you'll admire its amazing 13th-century, stained-glass Rose Window. For a different perspective on Paris, we've arranged for you to enjoy a Seine River cruise, a beautiful way to see the city. In Amsterdam, your guided sightseeing also includes a cruise. You'll travel by glass-roofed boat through Amsterdam's canals, the best way to see houses built during Holland's Golden Age, as well as its famous bridges and fascinating houseboats. We'll also take you to a diamond center and the Rijksmuseum, where you'll see works by Rembrandt and other Dutch masters.In each city, you'll have a full day to explore on your own. In London, you may want to ride the London Eye; shop at the world-famous department stores, such as Harrods and Selfridges; enjoy a cruise on the Thames River; ride a double-decker bus and the famous Underground; or enjoy a show in London's West End. From Paris, perhaps take an excursion to the opulent Palace of Versailles; shop at the many designer boutiques and department stores, such as the Galeries Lafayette, where we've secured discounts for you; enjoy dinner at the Eiffel Tower or at one of the many restaurants along the Champs-Elysées; visit one of the many museums; or enjoy a walk in the Jardin du Luxembourg. In Amsterdam, you may want to visit the Anne Frank House or the Van Gogh Museum, join the locals and ride a bike along the canals, or take an excursion to the fishing villages of Volendam and Marken. And don't forget…your package includes transportation between the cities. You'll travel via the high-speed Eurostar train from London to Paris (imagine the thrill of riding through the Chunnel!) and by high-speed Thalys train (first-class) from Paris to Amsterdam. We've even included transfers from/to your hotels to/from the train stations. Between that and the sightseeing and guides we've arranged, and the hotels we've booked, all you have to do is enjoy your adventures. But unlike Gulliver, we'll be there to guide and help you—it's an amazing vacation opportunity!
Destination & Sightseeing
Transportation:
Travel by high-speed Eurostar train (Standard class) London-Paris with porterage; by high-speed Thalys train (first class) Paris-Amsterdam; transfers to/from train stations
MEALS
Buffet breakfast daily
ITINERARY
Welcome to London, the capital of England and the United Kingdom, and a leading and vibrant global city. Your Local Host will be able to help you make the most of your time
Morning guided sightseeing includes all of London's famous landmarks. Drive past the Houses of Parliament and Big Ben; Westminster Abbey, where Prince William and Catherine, the Duke and Duchess of Cambridge, were married; Whitehall's mounted horseguards; the Prime Minister's Downing Street; Piccadilly Circus; and Buckingham Palace. Take photographs of the London Eye, the giant Ferris Wheel situated on the riverbank, and the Shard, the tallest building in Western Europe. Visit ST. PAUL'S CATHEDRAL (except on Sundays). Sir Christopher Wren's masterpiece with its world-famous dome is an iconic feature of London's skyline, and the awe-inspiring interior holds fascinating stories about its history
Take your Local Hosts' suggestion for your day at leisure—maybe explore Camden Market, the one-time undisputed center of London's alternative scene and still with plenty of delights, from vintage fashion and retro T-shirts to second-hand books and bric-a-brac
Day 4 LONDON–PARIS, FRANCE.
Travel by HIGH-SPEED EUROSTAR TRAIN (Standard class) to Paris
Morning guided sightseeing includes a drive past the Latin Quarter, Les Invalides, Place de la Concorde, the Arc de Triomphe, and a stop to take photos of the Eiffel Tower from one of the best panoramic viewing points. Also admire the heart of the city from a different perspective on a SEINE RIVER CRUISE. Board your comfortable boat near the Eiffel Tower and spend a relaxing hour gliding by many of the city's important landmarks such as the L'Institut de France; magnificent Notre Dame Cathedral where Napoleon was crowned emperor in 1804; Hôtel de Ville, the city's municipal headquarters; the Conciergerie, formerly a notorious prison where Marie-Antoinette spent the last days of her life; famous Louvre Palace and museum; and much more
A full day at leisure to see the "City of Light"—your Local Host has recommendations for a walking route in the Montmartre district with its beautiful Sacré-Coeur church
Day 7 PARIS–AMSTERDAM, HOLLAND.
Travel to Amsterdam by HIGH-SPEED THALYS TRAIN (first class)
Morning guided sightseeing includes a CRUISE on glass-enclosed boat through Amsterdam's canals, where you'll glide past traditional gable-roofed homes, fascinating houseboats, and the Westerkerk (Western Church). Take photos of the Anne Frank House, Magere Brug (Skinny Bridge), and the Blauwbrug (Blue Bridge). Visit a DIAMOND CENTER and learn how these precious stones played an important part in local history
Your Local Host will have recommendations for your day, such as a visit to the interesting Bags & Purses Museum
Your vacation ends with breakfast this morning.
Accommodations
| | | | | | | | | | | | | | | | | | | | | | | | | | | | | | | | | | | | | | | | | | | | | | | | | | | | | | | | | | | | | | | | | | | | | | | | | | | | | | | | | | | | | | | | | | | | | | | | | | | | | | | | | | | | | | | | | | | | | | | | | | | | | | | | | | | | | | | | | | | | | | | | | | | | | | | | | | | | | | | | | | | | | | | | | | | | | | | | | | | | | | | | | | | | | | | | | | | | | | | | | | | | | | | | | | | | | | | | | | | | | | | | | | | | | | | | | | | | | | | | | | | | | | | | | | | | | | | | | | | | | | | | | | | | | | | | | | | | | | | | | | | | | | | | | | | | | | | | | | | | | | | | | | | | | | | | | | | | | | | | | | | | | | | | | | | | | | | | | | | | | | | | | | | | | | | | | | | | | | | | | | | | | | | | | | | | | | | | | | | | | | | | | | | | | | | | | | | | | | | | | | | | | | | | | | | | | | | | | | | | | | | | | | | | | | | | | | | | | | | | | | | | | | | | | | | | | | | | | | | | | | | | | | | | | | | | | | | | | | | | | | | | | | | | | | | | | | | | | | | | | | | | | | | | | | | | | | | | | | | | | | | | | | | | | | | | | | | | | | | | | | | | | | | | | | | | | | | | | | | | | | | | | | | | | | | | | | | | | | | | | | | | | | | | | | | | | | | | | | | | | | | | | | | | | | | | | | | | | | | | | | | | | | | | | | | | | | | | | | | | | | | | | | | | | | | | | | | | | | | | | | | | | | | | | | | | | | | | | | | | | | | | | | | | | | | | | | | | | | | | | | | | | | | | | | | | | | | | | | | | | | | | | | | | | | | | | | | | | | | | | | | | | | | | | | | | | | | | | | | | | | | | | | | | | | | | | | | | | | | | | | | | | | | | | | | | | | | | | | | | | | | | | | | | | | | | | | | | | | | | | | | | | | | | | | | | | | | | | | | | | | | | | | | | | | | | | | | | | | | | | | | | | | | | | | | | | | | | | | | | | | | | | | | | | | | | | | | | | | | | | | | | | | | | | | | | | | | | | | | | | | | | | | | | | | | | | | | | | | | | | | | | | | | | | | | | | | | | | | | | | | | | | | | | | | | | | | | | | | | | | | | | | | | | | | | | | | | | | | | | | | | | | | | | | | | | | | | | | | | | | | | | | | | | | | | | | | | | | | | | | | | | | | | | | | | | | | | | | | | | | | | | | | | | | | | | | | | | | | | | | | | | | | | | | | | | | | | | | | | | | | | | | | | | | | | | | | | | | | | | | | | | | | | | | | | | | | | | | | | | | | | | | | | | | | | | | | | | | | | | | | | | | | | | | | | | | | | | | | | | | | | | | | | | | | | | | | | | | | | | | | | | | | | | | | | | | | | | | | | | | | | | | | | | | | | | | | | | | | | | | | | | | | | | | | | | | | | | | | | | | | | | | | | | | | | | | | | | | | | | | | | | | | | | | | | | | | | | | | | | | | | | | | | | | | | | | | | | | | | | | | | | | | | | | | | | | | | | | | | | | | | | | | | | | | | | | | | | | | | | | | | | | | | | | | | | | | | | | | | | | | | | | | | | | | | | | | | | | | | | | | | | | | | | | | | | | | | | | | | | | | | | | | | | | | | | | | | | | | | | | | | | | | | | | | | | | | | | | | | | | | | | | | | | | | | | | | | | | | | | | | | | | | | | | | | | | | | | | | | | | | | | | | | | | | | | | | | | | | | | | | | | | | | | | | | | | | | | | | | | | | | | | | | | | | | | | | | | | | | | | | | | | | | | | | | | | | | | | | | | | | | | | | | | | | | | | | | | | | | | | | | | | | | | | | | | | | | | | | | | | | | | | | | | | | | | | | | | | | | | | | | | | | | | | | | | | | | | | | | | | | | | | | | | | | | | | | | | | | | | | | | | | | | | | | | | | | | | | | | | | | | | | | | | | | | | | | | | | | | | | | | | | | | | | | | | | | | | | | | | | | | | | | | | | | | | | | | | | | | | | | | | | | | | | | | | | | | | | | | | | | | | | | | | | | | | | | | | | | | | | | | | | | | | | | | | | | | | | | | | | | | | | | | | | | | | | | | | | | | | | | | | | | | | | | | | | | | | | | | | | | | | | | | | | | | | | | | | | | | | | | | | | | | | | | | | | | | | | | | | | | | | | | | | | | | | | | | | | | | | | | | | | | | | | | | | | | | | | | | | | | | | | | | | | | | | | | | | | | | | | | | | | | | | | | | | | | | | | | | | | | | | | | | | | | | | | | | | | | | | | | | | | | | | | | | | | | | | | | | | | | | | | | | | | | | | | | | | | | | | | | | | | | | | | | | | | | | | | | | | | | | | | | | | | | |
| --- | --- | --- | --- | --- | --- | --- | --- | --- | --- | --- | --- | --- | --- | --- | --- | --- | --- | --- | --- | --- | --- | --- | --- | --- | --- | --- | --- | --- | --- | --- | --- | --- | --- | --- | --- | --- | --- | --- | --- | --- | --- | --- | --- | --- | --- | --- | --- | --- | --- | --- | --- | --- | --- | --- | --- | --- | --- | --- | --- | --- | --- | --- | --- | --- | --- | --- | --- | --- | --- | --- | --- | --- | --- | --- | --- | --- | --- | --- | --- | --- | --- | --- | --- | --- | --- | --- | --- | --- | --- | --- | --- | --- | --- | --- | --- | --- | --- | --- | --- | --- | --- | --- | --- | --- | --- | --- | --- | --- | --- | --- | --- | --- | --- | --- | --- | --- | --- | --- | --- | --- | --- | --- | --- | --- | --- | --- | --- | --- | --- | --- | --- | --- | --- | --- | --- | --- | --- | --- | --- | --- | --- | --- | --- | --- | --- | --- | --- | --- | --- | --- | --- | --- | --- | --- | --- | --- | --- | --- | --- | --- | --- | --- | --- | --- | --- | --- | --- | --- | --- | --- | --- | --- | --- | --- | --- | --- | --- | --- | --- | --- | --- | --- | --- | --- | --- | --- | --- | --- | --- | --- | --- | --- | --- | --- | --- | --- | --- | --- | --- | --- | --- | --- | --- | --- | --- | --- | --- | --- | --- | --- | --- | --- | --- | --- | --- | --- | --- | --- | --- | --- | --- | --- | --- | --- | --- | --- | --- | --- | --- | --- | --- | --- | --- | --- | --- | --- | --- | --- | --- | --- | --- | --- | --- | --- | --- | --- | --- | --- | --- | --- | --- | --- | --- | --- | --- | --- | --- | --- | --- | --- | --- | --- | --- | --- | --- | --- | --- | --- | --- | --- | --- | --- | --- | --- | --- | --- | --- | --- | --- | --- | --- | --- | --- | --- | --- | --- | --- | --- | --- | --- | --- | --- | --- | --- | --- | --- | --- | --- | --- | --- | --- | --- | --- | --- | --- | --- | --- | --- | --- | --- | --- | --- | --- | --- | --- | --- | --- | --- | --- | --- | --- | --- | --- | --- | --- | --- | --- | --- | --- | --- | --- | --- | --- | --- | --- | --- | --- | --- | --- | --- | --- | --- | --- | --- | --- | --- | --- | --- | --- | --- | --- | --- | --- | --- | --- | --- | --- | --- | --- | --- | --- | --- | --- | --- | --- | --- | --- | --- | --- | --- | --- | --- | --- | --- | --- | --- | --- | --- | --- | --- | --- | --- | --- | --- | --- | --- | --- | --- | --- | --- | --- | --- | --- | --- | --- | --- | --- | --- | --- | --- | --- | --- | --- | --- | --- | --- | --- | --- | --- | --- | --- | --- | --- | --- | --- | --- | --- | --- | --- | --- | --- | --- | --- | --- | --- | --- | --- | --- | --- | --- | --- | --- | --- | --- | --- | --- | --- | --- | --- | --- | --- | --- | --- | --- | --- | --- | --- | --- | --- | --- | --- | --- | --- | --- | --- | --- | --- | --- | --- | --- | --- | --- | --- | --- | --- | --- | --- | --- | --- | --- | --- | --- | --- | --- | --- | --- | --- | --- | --- | --- | --- | --- | --- | --- | --- | --- | --- | --- | --- | --- | --- | --- | --- | --- | --- | --- | --- | --- | --- | --- | --- | --- | --- | --- | --- | --- | --- | --- | --- | --- | --- | --- | --- | --- | --- | --- | --- | --- | --- | --- | --- | --- | --- | --- | --- | --- | --- | --- | --- | --- | --- | --- | --- | --- | --- | --- | --- | --- | --- | --- | --- | --- | --- | --- | --- | --- | --- | --- | --- | --- | --- | --- | --- | --- | --- | --- | --- | --- | --- | --- | --- | --- | --- | --- | --- | --- | --- | --- | --- | --- | --- | --- | --- | --- | --- | --- | --- | --- | --- | --- | --- | --- | --- | --- | --- | --- | --- | --- | --- | --- | --- | --- | --- | --- | --- | --- | --- | --- | --- | --- | --- | --- | --- | --- | --- | --- | --- | --- | --- | --- | --- | --- | --- | --- | --- | --- | --- | --- | --- | --- | --- | --- | --- | --- | --- | --- | --- | --- | --- | --- | --- | --- | --- | --- | --- | --- | --- | --- | --- | --- | --- | --- | --- | --- | --- | --- | --- | --- | --- | --- | --- | --- | --- | --- | --- | --- | --- | --- | --- | --- | --- | --- | --- | --- | --- | --- | --- | --- | --- | --- | --- | --- | --- | --- | --- | --- | --- | --- | --- | --- | --- | --- | --- | --- | --- | --- | --- | --- | --- | --- | --- | --- | --- | --- | --- | --- | --- | --- | --- | --- | --- | --- | --- | --- | --- | --- | --- | --- | --- | --- | --- | --- | --- | --- | --- | --- | --- | --- | --- | --- | --- | --- | --- | --- | --- | --- | --- | --- | --- | --- | --- | --- | --- | --- | --- | --- | --- | --- | --- | --- | --- | --- | --- | --- | --- | --- | --- | --- | --- | --- | --- | --- | --- | --- | --- | --- | --- | --- | --- | --- | --- | --- | --- | --- | --- | --- | --- | --- | --- | --- | --- | --- | --- | --- | --- | --- | --- | --- | --- | --- | --- | --- | --- | --- | --- | --- | --- | --- | --- | --- | --- | --- | --- | --- | --- | --- | --- | --- | --- | --- | --- | --- | --- | --- | --- | --- | --- | --- | --- | --- | --- | --- | --- | --- | --- | --- | --- | --- | --- | --- | --- | --- | --- | --- | --- | --- | --- | --- | --- | --- | --- | --- | --- | --- | --- | --- | --- | --- | --- | --- | --- | --- | --- | --- | --- | --- | --- | --- | --- | --- | --- | --- | --- | --- | --- | --- | --- | --- | --- | --- | --- | --- | --- | --- | --- | --- | --- | --- | --- | --- | --- | --- | --- | --- | --- | --- | --- | --- | --- | --- | --- | --- | --- | --- | --- | --- | --- | --- | --- | --- | --- | --- | --- | --- | --- | --- | --- | --- | --- | --- | --- | --- | --- | --- | --- | --- | --- | --- | --- | --- | --- | --- | --- | --- | --- | --- | --- | --- | --- | --- | --- | --- | --- | --- | --- | --- | --- | --- | --- | --- | --- | --- | --- | --- | --- | --- | --- | --- | --- | --- | --- | --- | --- | --- | --- | --- | --- | --- | --- | --- | --- | --- | --- | --- | --- | --- | --- | --- | --- | --- | --- | --- | --- | --- | --- | --- | --- | --- | --- | --- | --- | --- | --- | --- | --- | --- | --- | --- | --- | --- | --- | --- | --- | --- | --- | --- | --- | --- | --- | --- | --- | --- | --- | --- | --- | --- | --- | --- | --- | --- | --- | --- | --- | --- | --- | --- | --- | --- | --- | --- | --- | --- | --- | --- | --- | --- | --- | --- | --- | --- | --- | --- | --- | --- | --- | --- | --- | --- | --- | --- | --- | --- | --- | --- | --- | --- | --- | --- | --- | --- | --- | --- | --- | --- | --- | --- | --- | --- | --- | --- | --- | --- | --- | --- | --- | --- | --- | --- | --- | --- | --- | --- | --- | --- | --- | --- | --- | --- | --- | --- | --- | --- | --- | --- | --- | --- | --- | --- | --- | --- | --- | --- | --- | --- | --- | --- | --- | --- | --- | --- | --- | --- | --- | --- | --- | --- | --- | --- | --- | --- | --- | --- | --- | --- | --- | --- | --- | --- | --- | --- | --- | --- | --- | --- | --- | --- | --- | --- | --- | --- | --- | --- | --- | --- | --- | --- | --- | --- | --- | --- | --- | --- | --- | --- | --- | --- | --- | --- | --- | --- | --- | --- | --- | --- | --- | --- | --- | --- | --- | --- | --- | --- | --- | --- | --- | --- | --- | --- | --- | --- | --- | --- | --- | --- | --- | --- | --- | --- | --- | --- | --- | --- | --- | --- | --- | --- | --- | --- | --- | --- | --- | --- | --- | --- | --- | --- | --- | --- | --- | --- | --- | --- | --- | --- | --- | --- | --- | --- | --- | --- | --- | --- | --- | --- | --- | --- | --- | --- | --- | --- | --- | --- | --- | --- | --- | --- | --- | --- | --- | --- | --- | --- | --- | --- | --- | --- | --- | --- | --- | --- | --- | --- | --- | --- | --- | --- | --- | --- | --- | --- | --- | --- | --- | --- | --- | --- | --- | --- | --- | --- | --- | --- | --- | --- | --- | --- | --- | --- | --- | --- | --- | --- | --- | --- | --- | --- | --- | --- | --- | --- | --- | --- | --- | --- | --- | --- | --- | --- | --- | --- | --- | --- | --- | --- | --- | --- | --- | --- | --- | --- | --- | --- | --- | --- | --- | --- | --- | --- | --- | --- | --- | --- | --- | --- | --- | --- | --- | --- | --- | --- | --- | --- | --- | --- | --- | --- | --- | --- | --- | --- | --- | --- | --- | --- | --- | --- | --- | --- | --- | --- | --- | --- | --- | --- | --- | --- | --- | --- | --- | --- | --- | --- | --- | --- | --- | --- | --- | --- | --- | --- | --- | --- | --- | --- | --- | --- | --- | --- | --- | --- | --- | --- | --- | --- | --- | --- | --- | --- | --- | --- | --- | --- | --- | --- | --- | --- | --- | --- | --- | --- | --- | --- | --- | --- | --- | --- | --- | --- | --- | --- | --- | --- | --- | --- | --- | --- | --- | --- | --- | --- | --- | --- | --- | --- | --- | --- | --- | --- | --- | --- | --- | --- | --- | --- | --- | --- | --- | --- | --- | --- | --- | --- | --- | --- | --- | --- | --- | --- | --- | --- | --- | --- | --- | --- | --- | --- | --- | --- | --- | --- | --- | --- | --- | --- | --- | --- | --- | --- | --- | --- | --- | --- | --- | --- | --- | --- | --- | --- | --- | --- | --- | --- | --- | --- | --- | --- | --- | --- | --- | --- | --- | --- | --- | --- | --- | --- | --- | --- | --- | --- | --- | --- | --- | --- | --- | --- | --- | --- | --- | --- | --- | --- | --- | --- | --- | --- | --- | --- | --- | --- | --- | --- | --- | --- | --- | --- | --- | --- | --- | --- | --- | --- | --- | --- | --- | --- | --- | --- | --- | --- | --- | --- | --- | --- | --- | --- | --- | --- | --- | --- | --- | --- | --- | --- | --- | --- | --- | --- | --- | --- | --- | --- | --- | --- | --- | --- | --- | --- | --- | --- | --- | --- | --- | --- | --- | --- | --- | --- | --- | --- | --- | --- | --- | --- | --- | --- | --- | --- | --- | --- | --- | --- | --- | --- | --- | --- | --- | --- | --- | --- | --- | --- | --- | --- | --- | --- | --- | --- | --- | --- | --- | --- | --- | --- | --- | --- | --- | --- | --- | --- | --- | --- | --- | --- | --- | --- | --- | --- | --- | --- | --- | --- | --- | --- | --- | --- | --- | --- | --- | --- | --- | --- | --- | --- | --- | --- | --- | --- | --- | --- | --- | --- | --- | --- | --- | --- | --- | --- | --- | --- | --- | --- | --- | --- | --- | --- | --- | --- | --- | --- | --- | --- | --- | --- | --- | --- | --- | --- | --- | --- | --- | --- | --- | --- | --- | --- | --- | --- | --- | --- | --- | --- | --- | --- | --- | --- | --- | --- | --- | --- | --- | --- | --- | --- | --- | --- | --- | --- | --- | --- | --- | --- | --- | --- | --- | --- | --- | --- | --- | --- | --- | --- | --- | --- | --- | --- | --- | --- | --- | --- | --- | --- | --- | --- | --- | --- | --- | --- | --- | --- | --- | --- | --- | --- | --- | --- | --- | --- | --- | --- | --- | --- | --- | --- | --- | --- | --- | --- | --- | --- | --- | --- | --- | --- | --- | --- | --- | --- | --- | --- | --- | --- | --- | --- | --- | --- | --- | --- | --- | --- | --- | --- | --- | --- | --- | --- | --- | --- | --- | --- | --- | --- | --- | --- | --- | --- | --- | --- | --- | --- | --- | --- | --- | --- | --- | --- | --- | --- | --- | --- | --- | --- | --- | --- | --- | --- | --- | --- | --- | --- | --- | --- | --- | --- | --- | --- | --- | --- | --- | --- | --- | --- | --- | --- | --- | --- | --- | --- | --- | --- | --- | --- | --- | --- | --- | --- | --- | --- | --- | --- | --- | --- | --- | --- | --- | --- | --- | --- | --- | --- | --- | --- | --- | --- | --- | --- | --- | --- | --- | --- | --- | --- | --- | --- | --- | --- | --- | --- | --- | --- | --- | --- | --- | --- | --- | --- | --- | --- | --- | --- | --- | --- | --- | --- | --- | --- | --- | --- | --- | --- | --- | --- | --- | --- | --- | --- | --- | --- | --- | --- | --- | --- | --- | --- | --- | --- | --- | --- | --- | --- | --- | --- | --- | --- | --- | --- | --- | --- | --- | --- | --- | --- | --- | --- | --- | --- | --- | --- | --- | --- | --- | --- | --- | --- | --- | --- | --- | --- | --- | --- | --- | --- | --- | --- | --- | --- | --- | --- | --- | --- | --- | --- | --- | --- | --- | --- | --- | --- | --- | --- | --- | --- | --- | --- | --- | --- | --- | --- | --- | --- | --- | --- | --- | --- | --- | --- | --- | --- | --- | --- | --- | --- | --- | --- | --- | --- | --- | --- | --- | --- | --- | --- | --- | --- | --- | --- | --- | --- | --- | --- | --- | --- | --- | --- | --- | --- | --- | --- | --- | --- | --- | --- | --- | --- | --- | --- | --- | --- | --- | --- | --- | --- | --- | --- | --- | --- | --- | --- | --- | --- | --- | --- | --- | --- | --- | --- | --- | --- | --- | --- | --- | --- | --- | --- | --- | --- | --- | --- | --- | --- | --- | --- | --- | --- | --- | --- | --- | --- | --- | --- | --- | --- | --- | --- | --- | --- | --- | --- | --- | --- | --- | --- | --- | --- | --- | --- | --- | --- | --- |
| London | London | London | London | Paris | Paris | Paris | Paris | Amsterdam | London | London | London | London | Paris | Paris | Paris | Paris | Amsterdam | London | London | London | London | Paris | Paris | Paris | Paris | Amsterdam | London | London | London | London | Paris | Paris | Paris | Paris | Amsterdam | London | London | London | London | Paris | Paris | Paris | Paris | Amsterdam | London | London | London | London | Paris | Paris | Paris | Paris | Amsterdam | London | London | London | London | Paris | Paris | Paris | Paris | Amsterdam | London | London | London | London | Paris | Paris | Paris | Paris | Amsterdam | London | London | London | London | Paris | Paris | Paris | Paris | Amsterdam | London | London | London | London | Paris | Paris | Paris | Paris | Amsterdam | London | London | London | London | Paris | Paris | Paris | Paris | Amsterdam | London | London | London | London | Paris | Paris | Paris | Paris | Amsterdam | London | London | London | London | Paris | Paris | Paris | Paris | Amsterdam | London | London | London | London | Paris | Paris | Paris | Paris | Amsterdam | London | London | London | London | Paris | Paris | Paris | Paris | Amsterdam | London | London | London | London | Paris | Paris | Paris | Paris | Amsterdam | London | London | London | London | Paris | Paris | Paris | Paris | Amsterdam | London | London | London | London | Paris | Paris | Paris | Paris | Amsterdam | London | London | London | London | Paris | Paris | Paris | Paris | Amsterdam | London | London | London | London | Paris | Paris | Paris | Paris | Amsterdam | London | London | London | London | Paris | Paris | Paris | Paris | Amsterdam | London | London | London | London | Paris | Paris | Paris | Paris | Amsterdam | London | London | London | London | Paris | Paris | Paris | Paris | Amsterdam | London | London | London | London | Paris | Paris | Paris | Paris | Amsterdam | London | London | London | London | Paris | Paris | Paris | Paris | Amsterdam | London | London | London | London | Paris | Paris | Paris | Paris | Amsterdam | London | London | London | London | Paris | Paris | Paris | Paris | Amsterdam | London | London | London | London | Paris | Paris | Paris | Paris | Amsterdam | London | London | London | London | Paris | Paris | Paris | Paris | Amsterdam | London | London | London | London | Paris | Paris | Paris | Paris | Amsterdam | London | London | London | London | Paris | Paris | Paris | Paris | Amsterdam | London | London | London | London | Paris | Paris | Paris | Paris | Amsterdam | London | London | London | London | Paris | Paris | Paris | Paris | Amsterdam | London | London | London | London | Paris | Paris | Paris | Paris | Amsterdam | London | London | London | London | Paris | Paris | Paris | Paris | Amsterdam | London | London | London | London | Paris | Paris | Paris | Paris | Amsterdam | London | London | London | London | Paris | Paris | Paris | Paris | Amsterdam | London | London | London | London | Paris | Paris | Paris | Paris | Amsterdam | London | London | London | London | Paris | Paris | Paris | Paris | Amsterdam | London | London | London | London | Paris | Paris | Paris | Paris | Amsterdam | London | London | London | London | Paris | Paris | Paris | Paris | Amsterdam | London | London | London | London | Paris | Paris | Paris | Paris | Amsterdam | London | London | London | London | Paris | Paris | Paris | Paris | Amsterdam | London | London | London | London | Paris | Paris | Paris | Paris | Amsterdam | London | London | London | London | Paris | Paris | Paris | Paris | Amsterdam | London | London | London | London | Paris | Paris | Paris | Paris | Amsterdam | London | London | London | London | Paris | Paris | Paris | Paris | Amsterdam | London | London | London | London | Paris | Paris | Paris | Paris | Amsterdam | London | London | London | London | Paris | Paris | Paris | Paris | Amsterdam | London | London | London | London | Paris | Paris | Paris | Paris | Amsterdam | London | London | London | London | Paris | Paris | Paris | Paris | Amsterdam | London | London | London | London | Paris | Paris | Paris | Paris | Amsterdam | London | London | London | London | Paris | Paris | Paris | Paris | Amsterdam | London | London | London | London | Paris | Paris | Paris | Paris | Amsterdam | London | London | London | London | Paris | Paris | Paris | Paris | Amsterdam | London | London | London | London | Paris | Paris | Paris | Paris | Amsterdam | London | London | London | London | Paris | Paris | Paris | Paris | Amsterdam | London | London | London | London | Paris | Paris | Paris | Paris | Amsterdam | London | London | London | London | Paris | Paris | Paris | Paris | Amsterdam | London | London | London | London | Paris | Paris | Paris | Paris | Amsterdam | London | London | London | London | Paris | Paris | Paris | Paris | Amsterdam | London | London | London | London | Paris | Paris | Paris | Paris | Amsterdam | London | London | London | London | Paris | Paris | Paris | Paris | Amsterdam | London | London | London | London | Paris | Paris | Paris | Paris | Amsterdam | London | London | London | London | Paris | Paris | Paris | Paris | Amsterdam | London | London | London | London | Paris | Paris | Paris | Paris | Amsterdam | London | London | London | London | Paris | Paris | Paris | Paris | Amsterdam | London | London | London | London | Paris | Paris | Paris | Paris | Amsterdam | London | London | London | London | Paris | Paris | Paris | Paris | Amsterdam | London | London | London | London | Paris | Paris | Paris | Paris | Amsterdam | London | London | London | London | Paris | Paris | Paris | Paris | Amsterdam | London | London | London | London | Paris | Paris | Paris | Paris | Amsterdam | London | London | London | London | Paris | Paris | Paris | Paris | Amsterdam | London | London | London | London | Paris | Paris | Paris | Paris | Amsterdam | London | London | London | London | Paris | Paris | Paris | Paris | Amsterdam | London | London | London | London | Paris | Paris | Paris | Paris | Amsterdam | London | London | London | London | Paris | Paris | Paris | Paris | Amsterdam | London | London | London | London | Paris | Paris | Paris | Paris | Amsterdam | London | London | London | London | Paris | Paris | Paris | Paris | Amsterdam | London | London | London | London | Paris | Paris | Paris | Paris | Amsterdam | London | London | London | London | Paris | Paris | Paris | Paris | Amsterdam | London | London | London | London | Paris | Paris | Paris | Paris | Amsterdam | London | London | London | London | Paris | Paris | Paris | Paris | Amsterdam | London | London | London | London | Paris | Paris | Paris | Paris | Amsterdam | London | London | London | London | Paris | Paris | Paris | Paris | Amsterdam | London | London | London | London | Paris | Paris | Paris | Paris | Amsterdam | London | London | London | London | Paris | Paris | Paris | Paris | Amsterdam | London | London | London | London | Paris | Paris | Paris | Paris | Amsterdam | London | London | London | London | Paris | Paris | Paris | Paris | Amsterdam | London | London | London | London | Paris | Paris | Paris | Paris | Amsterdam | London | London | London | London | Paris | Paris | Paris | Paris | Amsterdam | London | London | London | London | Paris | Paris | Paris | Paris | Amsterdam | London | London | London | London | Paris | Paris | Paris | Paris | Amsterdam | London | London | London | London | Paris | Paris | Paris | Paris | Amsterdam | London | London | London | London | Paris | Paris | Paris | Paris | Amsterdam | London | London | London | London | Paris | Paris | Paris | Paris | Amsterdam | London | London | London | London | Paris | Paris | Paris | Paris | Amsterdam | London | London | London | London | Paris | Paris | Paris | Paris | Amsterdam | London | London | London | London | Paris | Paris | Paris | Paris | Amsterdam | London | London | London | London | Paris | Paris | Paris | Paris | Amsterdam | London | London | London | London | Paris | Paris | Paris | Paris | Amsterdam | London | London | London | London | Paris | Paris | Paris | Paris | Amsterdam | London | London | London | London | Paris | Paris | Paris | Paris | Amsterdam | London | London | London | London | Paris | Paris | Paris | Paris | Amsterdam | London | London | London | London | Paris | Paris | Paris | Paris | Amsterdam | London | London | London | London | Paris | Paris | Paris | Paris | Amsterdam | London | London | London | London | Paris | Paris | Paris | Paris | Amsterdam | London | London | London | London | Paris | Paris | Paris | Paris | Amsterdam | London | London | London | London | Paris | Paris | Paris | Paris | Amsterdam | London | London | London | London | Paris | Paris | Paris | Paris | Amsterdam | London | London | London | London | Paris | Paris | Paris | Paris | Amsterdam | London | London | London | London | Paris | Paris | Paris | Paris | Amsterdam | London | London | London | London | Paris | Paris | Paris | Paris | Amsterdam | London | London | London | London | Paris | Paris | Paris | Paris | Amsterdam | London | London | London | London | Paris | Paris | Paris | Paris | Amsterdam | London | London | London | London | Paris | Paris | Paris | Paris | Amsterdam | London | London | London | London | Paris | Paris | Paris | Paris | Amsterdam | London | London | London | London | Paris | Paris | Paris | Paris | Amsterdam | London | London | London | London | Paris | Paris | Paris | Paris | Amsterdam | London | London | London | London | Paris | Paris | Paris | Paris | Amsterdam | London | London | London | London | Paris | Paris | Paris | Paris | Amsterdam | London | London | London | London | Paris | Paris | Paris | Paris | Amsterdam | London | London | London | London | Paris | Paris | Paris | Paris | Amsterdam | London | London | London | London | Paris | Paris | Paris | Paris | Amsterdam | London | London | London | London | Paris | Paris | Paris | Paris | Amsterdam | London | London | London | London | Paris | Paris | Paris | Paris | Amsterdam | London | London | London | London | Paris | Paris | Paris | Paris | Amsterdam | London | London | London | London | Paris | Paris | Paris | Paris | Amsterdam | London | London | London | London | Paris | Paris | Paris | Paris | Amsterdam | London | London | London | London | Paris | Paris | Paris | Paris | Amsterdam | London | London | London | London | Paris | Paris | Paris | Paris | Amsterdam | London | London | London | London | Paris | Paris | Paris | Paris | Amsterdam | London | London | London | London | Paris | Paris | Paris | Paris | Amsterdam | London | London | London | London | Paris | Paris | Paris | Paris | Amsterdam | London | London | London | London | Paris | Paris | Paris | Paris | Amsterdam | London | London | London | London | Paris | Paris | Paris | Paris | Amsterdam | London | London | London | London | Paris | Paris | Paris | Paris | Amsterdam | London | London | London | London | Paris | Paris | Paris | Paris | Amsterdam | London | London | London | London | Paris | Paris | Paris | Paris | Amsterdam | London | London | London | London | Paris | Paris | Paris | Paris | Amsterdam | London | London | London | London | Paris | Paris | Paris | Paris | Amsterdam | London | London | London | London | Paris | Paris | Paris | Paris | Amsterdam | London | London | London | London | Paris | Paris | Paris | Paris | Amsterdam | London | London | London | London | Paris | Paris | Paris | Paris | Amsterdam | London | London | London | London | Paris | Paris | Paris | Paris | Amsterdam | London | London | London | London | Paris | Paris | Paris | Paris | Amsterdam | London | London | London | London | Paris | Paris | Paris | Paris | Amsterdam | London | London | London | London | Paris | Paris | Paris | Paris | Amsterdam | London | London | London | London | Paris | Paris | Paris | Paris | Amsterdam | London | London | London | London | Paris | Paris | Paris | Paris | Amsterdam | London | London | London | London | Paris | Paris | Paris | Paris | Amsterdam | London | London | London | London | Paris | Paris | Paris | Paris | Amsterdam | London | London | London | London | Paris | Paris | Paris | Paris | Amsterdam | London | London | London | London | Paris | Paris | Paris | Paris | Amsterdam | London | London | London | London | Paris | Paris | Paris | Paris | Amsterdam | London | London | London | London | Paris | Paris | Paris | Paris | Amsterdam | London | London | London | London | Paris | Paris | Paris | Paris | Amsterdam | London | London | London | London | Paris | Paris | Paris | Paris | Amsterdam | London | London | London | London | Paris | Paris | Paris | Paris | Amsterdam | London | London | London | London | Paris | Paris | Paris | Paris | Amsterdam | London | London | London | London | Paris | Paris | Paris | Paris | Amsterdam | London | London | London | London | Paris | Paris | Paris | Paris | Amsterdam | London | London | London | London | Paris | Paris | Paris | Paris | Amsterdam | London | London | London | London | Paris | Paris | Paris | Paris | Amsterdam | London | London | London | London | Paris | Paris | Paris | Paris | Amsterdam | London | London | London | London | Paris | Paris | Paris | Paris | Amsterdam | London | London | London | London | Paris | Paris | Paris | Paris | Amsterdam | London | London | London | London | Paris | Paris | Paris | Paris | Amsterdam | London | London | London | London | Paris | Paris | Paris | Paris | Amsterdam | London | London | London | London | Paris | Paris | Paris | Paris | Amsterdam | London | London | London | London | Paris | Paris | Paris | Paris | Amsterdam | London | London | London | London | Paris | Paris | Paris | Paris | Amsterdam | London | London | London | London | Paris | Paris | Paris | Paris | Amsterdam | London | London | London | London | Paris | Paris | Paris | Paris | Amsterdam | London | London | London | London | Paris | Paris | Paris | Paris | Amsterdam | London | London | London | London | Paris | Paris | Paris | Paris | Amsterdam | London | London | London | London | Paris | Paris | Paris | Paris | Amsterdam | London | London | London | London | Paris | Paris | Paris | Paris | Amsterdam | London | London | London | London | Paris | Paris | Paris | Paris | Amsterdam | London | London | London | London | Paris | Paris | Paris | Paris | Amsterdam | London | London | London | London | Paris | Paris | Paris | Paris | Amsterdam | London | London | London | London | Paris | Paris | Paris | Paris | Amsterdam | London | London | London | London | Paris | Paris | Paris | Paris | Amsterdam | London | London | London | London | Paris | Paris | Paris | Paris | Amsterdam | London | London | London | London | Paris | Paris | Paris | Paris | Amsterdam | London | London | London | London | Paris | Paris | Paris | Paris | Amsterdam | London | London | London | London | Paris | Paris | Paris | Paris | Amsterdam | London | London | London | London | Paris | Paris | Paris | Paris | Amsterdam | London | London | London | London | Paris | Paris | Paris | Paris | Amsterdam | London | London | London | London | Paris | Paris | Paris | Paris | Amsterdam | London | London | London | London | Paris | Paris | Paris | Paris | Amsterdam | London | London | London | London | Paris | Paris | Paris | Paris | Amsterdam | London | London | London | London | Paris | Paris | Paris | Paris | Amsterdam | London | London | London | London | Paris | Paris | Paris | Paris | Amsterdam | London | London | London | London | Paris | Paris | Paris | Paris | Amsterdam | London | London | London | London | Paris | Paris | Paris | Paris | Amsterdam | London | London | London | London | Paris | Paris | Paris | Paris | Amsterdam | London | London | London | London | Paris | Paris | Paris | Paris | Amsterdam | London | London | London | London | Paris | Paris | Paris | Paris | Amsterdam | London | London | London | London | Paris | Paris | Paris | Paris | Amsterdam | London | London | London | London | Paris | Paris | Paris | Paris | Amsterdam | London | London | London | London | Paris | Paris | Paris | Paris | Amsterdam | London | London | London | London | Paris | Paris | Paris | Paris | Amsterdam | London | London | London | London | Paris | Paris | Paris | Paris | Amsterdam | London | London | London | London | Paris | Paris | Paris | Paris | Amsterdam | London | London | London | London | Paris | Paris | Paris | Paris | Amsterdam | London | London | London | London | Paris | Paris | Paris | Paris | Amsterdam | London | London | London | London | Paris | Paris | Paris | Paris | Amsterdam | London | London | London | London | Paris | Paris | Paris | Paris | Amsterdam | London | London | London | London | Paris | Paris | Paris | Paris | Amsterdam | London | London | London | London | Paris | Paris | Paris | Paris | Amsterdam | London | London | London | London | Paris | Paris | Paris | Paris | Amsterdam | London | London | London | London | Paris | Paris | Paris | Paris | Amsterdam | London | London | London | London | Paris | Paris | Paris | Paris | Amsterdam | London | London | London | London | Paris | Paris | Paris | Paris | Amsterdam | London | London | London | London | Paris | Paris | Paris | Paris | Amsterdam | London | London | London | London | Paris | Paris | Paris | Paris | Amsterdam | London | London | London | London | Paris | Paris | Paris | Paris | Amsterdam | London | London | London | London | Paris | Paris | Paris | Paris | Amsterdam | London | London | London | London | Paris | Paris | Paris | Paris | Amsterdam | London | London | London | London | Paris | Paris | Paris | Paris | Amsterdam | London | London | London | London | Paris | Paris | Paris | Paris | Amsterdam | London | London | London | London | Paris | Paris | Paris | Paris | Amsterdam | London | London | London | London | Paris | Paris | Paris | Paris | Amsterdam | London | London | London | London | Paris | Paris | Paris | Paris | Amsterdam | London | London | London | London | Paris | Paris | Paris | Paris | Amsterdam | London | London | London | London | Paris | Paris | Paris | Paris | Amsterdam | London | London | London | London | Paris | Paris | Paris | Paris | Amsterdam | London | London | London | London | Paris | Paris | Paris | Paris | Amsterdam | London | London | London | London | Paris | Paris | Paris | Paris | Amsterdam |
Park Plaza Waterloo
Superior First-Class