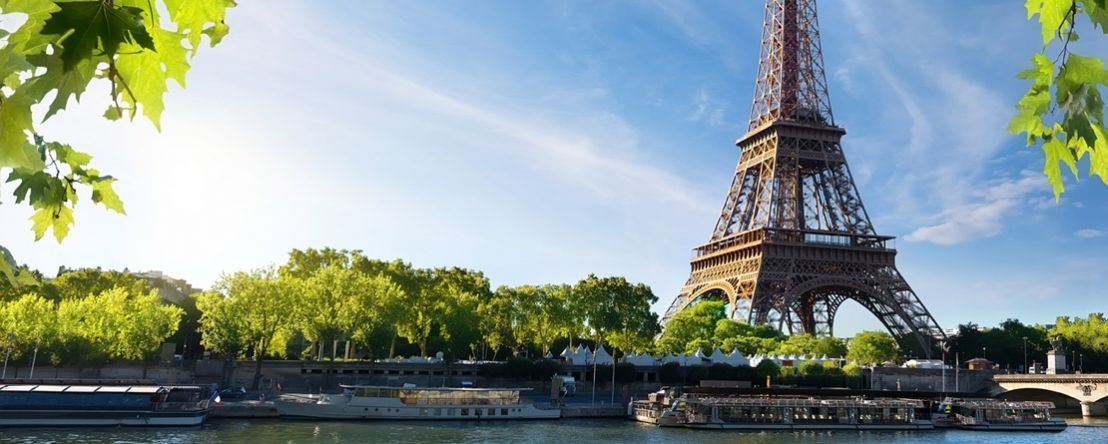 3 Nights Paris & 2 Nights Nice 2019
Starting at
$1,489
Destinations & Sightseeing
Itinerary and Meals
Accomodations
---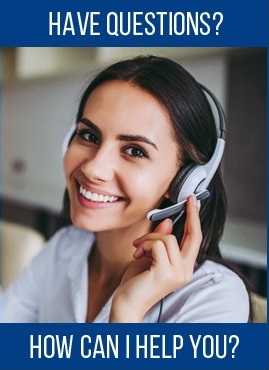 800.528.9300
Keeping up with the Joneses…it's a tough job. Since France is the most visited country in the world, the Joneses have most assuredly been there, and so should you! And to make it easy, Monograms has taken care of the logistics and hassles for you! On this 6-day vacation to Paris & Nice, we've arranged centrally located hotels, daily breakfast, guided sightseeing, transportation, and connection between the two cities. And in both cities, you'll have the services of a Local Host®, an insider who knows the language (always a plus in France!) and who can answer questions, help you decide what to do, and help your vacation run smoothly. Your vacation begins the moment you arrive, as we can whisk you from baggage claim to your hotel. There, your Local Host will greet you with materials to familiarize you with the city. The next morning, after an included breakfast, your sightseeing with a local expert includes iconic Notre Dame Cathedral, where Napoleon was crowned emperor in 1804, and a Seine cruise, one of Europe's great historic rivers and considered the river of Paris. You won't just see these sights, though; you'll have VIP access! In Nice, your sightseeing includes a walk through the Old Town as well as the chance to hear insider stories. And that's not all—we've investigated the best places to take photos of Arc de Triomphe in Paris and Nice's famous Promenade des Anglais, so be sure to ask your Local Host.You'll also have free time in both cities to explore. In Paris, perhaps enjoy dinner at the Eiffel Tower; stroll through the Montmartre district, where artists such as Picasso and Van Gogh worked; shop at the fashionable Parisian stores; or relax at a café and enjoy people watching. In Nice, visit one of the many museums, drive on the circuit of the famous Formula 1 "Grand Prix" race in Monaco, take an excursion to Saint Tropez and stroll through its fashionable boutiques, or just sit back and enjoy a thermal bath or the glorious beach. The time you save by letting Monograms take care of the logistics and hassles allows you more time to just sit back and enjoy your dream vacation! Whatever you desire in a vacation, these two cities are sure to fulfill your wish! And Monograms makes it easy for you!
Destination & Sightseeing
Transportation:
Travel by high–speed TGV train (first class) Paris–Nice, transfers to/from train stations
MEALS
Buffet breakfast daily
ITINERARY
Bienvenue—welcome! Your Local Host is on hand to help you maximize your time in the magnificent "City of Light."
Morning guided sightseeing includes a drive past the Latin Quarter, Les Invalides, Place de la Concorde, the Arc de Triomphe, and a stop to take photos of the Eiffel Tower from one of the best panoramic viewing points. Also admire the heart of the city from a different perspective on a SEINE RIVER CRUISE. Board your comfortable boat near the Eiffel Tower and spend a relaxing hour gliding by many of the city's important landmarks such as the L'Institut de France; magnificent Notre Dame Cathedral where Napoleon was crowned emperor in 1804; Hôtel de Ville, the city's municipal headquarters; the Conciergerie, formerly a notorious prison where Marie-Antoinette spent the last days of her life; famous Louvre Palace and museum; and much more
Your Local Host will have exciting suggestions for your day at leisure. Consider a visit to the Fondation Cartier, a unique building that houses all creative fi elds and genres of contemporary art, ranging from photography to fashion
Travel to Nice by HIGH-SPEED TGV TRAIN (fi rst class). Your guided sightseeing features the PROMENADE DES ANGLAIS, originally built in the second half of the 18th century and the most famous boulevard in Nice. Walk through the OLD TOWN to admire fine examples of the Belle Époque. See Cours Saleya with the Kings of Sardinia Palace and fl ower market, and the lovely Palace Square with Palais de Justice and Palais Rusca
Today you might want to shop for perfumes and colorful linens, or relax on the beach. Your Local Host can help you plan your day
Your vacation ends with breakfast this morning.
Accommodations
| | | | | | | | | | | | | | | | | | | | | | | | | | | | | | | | | | | | | | | | | | | | | | | | | | | | | | | | | | | | | | | | | | | | | | | | | | | | | | | | | | | | | | | | | | | | | | | | | | | | | | | | | | | | | | | | | | | | | | | | | | | | | | | | | | | | | | | | | | | | | | | | | | | | | | | | | | | |
| --- | --- | --- | --- | --- | --- | --- | --- | --- | --- | --- | --- | --- | --- | --- | --- | --- | --- | --- | --- | --- | --- | --- | --- | --- | --- | --- | --- | --- | --- | --- | --- | --- | --- | --- | --- | --- | --- | --- | --- | --- | --- | --- | --- | --- | --- | --- | --- | --- | --- | --- | --- | --- | --- | --- | --- | --- | --- | --- | --- | --- | --- | --- | --- | --- | --- | --- | --- | --- | --- | --- | --- | --- | --- | --- | --- | --- | --- | --- | --- | --- | --- | --- | --- | --- | --- | --- | --- | --- | --- | --- | --- | --- | --- | --- | --- | --- | --- | --- | --- | --- | --- | --- | --- | --- | --- | --- | --- | --- | --- | --- | --- | --- | --- | --- | --- | --- | --- | --- | --- | --- | --- | --- | --- | --- | --- | --- | --- | --- | --- | --- | --- | --- | --- | --- | --- | --- | --- | --- | --- | --- | --- | --- | --- | --- | --- | --- | --- | --- | --- | --- | --- | --- | --- | --- |
| Paris | Paris | Paris | Paris | Nice | Paris | Paris | Paris | Paris | Nice | Paris | Paris | Paris | Paris | Nice | Paris | Paris | Paris | Paris | Nice | Paris | Paris | Paris | Paris | Nice | Paris | Paris | Paris | Paris | Nice | Paris | Paris | Paris | Paris | Nice | Paris | Paris | Paris | Paris | Nice | Paris | Paris | Paris | Paris | Nice | Paris | Paris | Paris | Paris | Nice | Paris | Paris | Paris | Paris | Nice | Paris | Paris | Paris | Paris | Nice | Paris | Paris | Paris | Paris | Nice | Paris | Paris | Paris | Paris | Nice | Paris | Paris | Paris | Paris | Nice | Paris | Paris | Paris | Paris | Nice | Paris | Paris | Paris | Paris | Nice | Paris | Paris | Paris | Paris | Nice | Paris | Paris | Paris | Paris | Nice | Paris | Paris | Paris | Paris | Nice | Paris | Paris | Paris | Paris | Nice | Paris | Paris | Paris | Paris | Nice | Paris | Paris | Paris | Paris | Nice | Paris | Paris | Paris | Paris | Nice | Paris | Paris | Paris | Paris | Nice | Paris | Paris | Paris | Paris | Nice | Paris | Paris | Paris | Paris | Nice | Paris | Paris | Paris | Paris | Nice | Paris | Paris | Paris | Paris | Nice | Paris | Paris | Paris | Paris | Nice | Paris | Paris | Paris | Paris | Nice |
Hotel l'Echiquier Opera Paris - MGallery Collection by Sofitel
First-Class