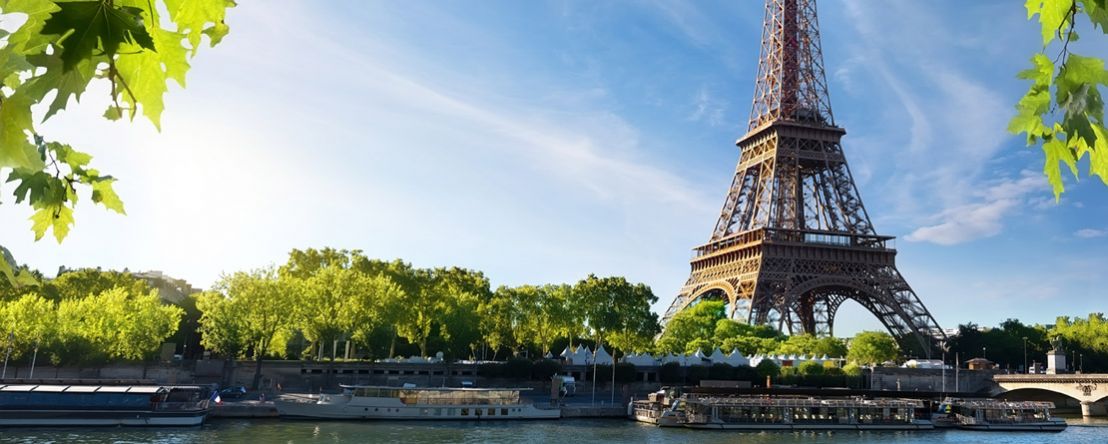 4 Nights London & 3 Nights Paris 2019
Starting at
$1,284
Destinations & Sightseeing
Itinerary and Meals
Accomodations
---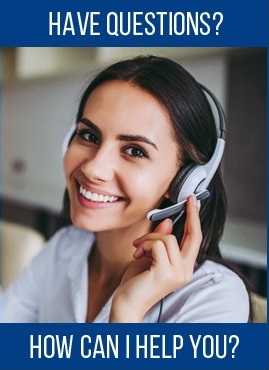 800.528.9300
Oscar and Felix. Laverne and Shirley. Batman and Robin. Few things go together like London and Paris. And no one pairs them quite like Monograms. On this all-in-one travel package, we've arranged your hotel reservations, sightseeing, transportation, daily breakfasts and connection between cities. Plus a one-of-a-kind feature is our Monograms Local Host®, there for you in both cities throughout your stays, ensuring everything runs smoothly and you get the most of your trip. Your vacation starts the moment you arrive, as we can seamlessly get you from baggage claim to your selected hotel. There, you'll meet your Local Host, who will provide a welcome greeting and a set of materials to help you get settled and personalize your vacation. The next morning, after your included breakfast, we'll pick you up at your hotel for your exclusive Monograms sightseeing, a half-day excursion with an expert local guide. You'll hear the inside story of must-see sights like Big Ben, and Buckingham Palace in London, as well as arranging perfect timing to see the changing of the guard and an inside visit to St. Paul's Cathedral. In Paris, we include inside visits to Notre Dame and the Louvre (Louvre replaced with Seine cruise on Tuesdays). And never fear—we've scouted the city's best vantage point to view the Eiffel Tower. Each of your inside visits include our exclusive VIP access, so you skip the lines. After all, why not spend your time inside the attraction rather than outside with the tourists? And on the third day in each city, choose to explore on your own (with our Local Host support, of course), or take advantage of one of over 60 special activities & excursions to suit your interests. Prime seats to a West End show, perhaps?And did we mention that we've included tickets on the high-speed Eurostar train? It's the best way to get from London to Paris. With all the time you've saved and you're one happy traveler!
Destination & Sightseeing
Transportation:
Travel by high-speed Eurostar train (Standard class) London-Paris with porterage; transfers to/from train stations
MEALS
Buffet breakfast daily
ITINERARY
Welcome to London! Your Local Hosts will help you maximize your stay in one of the world's most cosmopolitan cities
Morning guided sightseeing includes all of London's famous landmarks. Drive past the Houses of Parliament and Big Ben; Westminster Abbey, where Prince William and Catherine, the Duke and Duchess of Cambridge, were married; Whitehall's mounted horseguards; the Prime Minister's Downing Street; Piccadilly Circus; and Buckingham Palace. Take photographs of the London Eye, the giant Ferris wheel situated on the riverbank, and the Shard, the tallest building in Western Europe. Visit ST. PAUL'S CATHEDRAL (except on Sundays). Sir Christopher Wren's masterpiece with its world-famous dome is an iconic feature of London's skyline, and the awe-inspiring interior holds fascinating stories about its history
Your Local Hosts will have interesting suggestions for your two days at leisure
Day 5 LONDON–PARIS, FRANCE.
Travel to Paris by HIGH-SPEED EUROSTAR TRAIN (Standard class)
Morning guided sightseeing includes a drive past the Latin Quarter, Les Invalides, Place de la Concorde, the Arc de Triomphe, and a stop to take photos of the Eiffel Tower from one of the best panoramic viewing points. Also admire the heart of the city from a different perspective on a SEINE RIVER CRUISE. Board your comfortable boat near the Eiffel Tower and spend a relaxing hour gliding by many of the city's important landmarks such as the L'Institut de France; magnificent Notre Dame Cathedral where Napoleon was crowned emperor in 1804; Hôtel de Ville, the city's municipal headquarters; the Conciergerie, formerly a notorious prison where Marie-Antoinette spent the last days of her life; famous Louvre Palace and museum; and much more
Your Local Host has many ideas for your day at leisure in the "City of Light."
Your vacation ends with breakfast this morning.
Accommodations
| | | | | | | | | | | | | | | | | | | | | | | | | | | | | | | | | | | | | | | | | | | | | | | | | | | | | | | | | | | | | | | | | | | | | | | | | | | | | | | | | | | | | | | | | | | | | | | | | | | | | | | | | | | | | | | | | | | | | | | | | | | | | | | | | | | | | | | | | | | | | | | | | | | | | | | | | | | | | | | | | | | | | | | | | | | | | | | | | | | | | | | | | | | | | | | | | | | | | | | | | | | | | | | | | | | | | | | | | | | | | | | | | | | | | | | | | | | | | | | | | | | | | | | | | | | | | | | | | | | | | | | | | | | | | | | | | | | | | | | | | | | | | | | | | | | | | | | | | | | | | | | | | | | | | | | | | | | | | | | | | | | | | | | | | | | | | | | | | | | | | | | | | | | | | | | | | | | | | | | | | | | | | | | | | | | | | | | | | | | | | | | | | | | | | | | | | | | | | | | | | | | | | | | | | | | | | | | | | | | | | | | | | | | | | | | | | | | | | | | | | | | | | | | | | | | | | | | | | | | | | | | | | | | | | | | | | | | | | | | | | | | | | | | | | | | | | | | | | | | | | | | | | | | | | | | | | | | | | | | | | | | | | | | | | | | | | | | | | | | | | | | | | | | | | | | | | | | | | | | | | | | | | | | | | | | | | | | | | | | | | | | | | | | | | | | | | | | | | | | | | | | | | | | | | | | | | | | | | | | | | | | | | | | | | | | | | | | | | | | | | | | | | | | | | | | | | | | | | | | | | | | | | | | | | | | | | | | | | | | | | | | | | | | | | | | | | | | | | | | | | | | | | | | | | | | | | | | | | | | | | | | | | | | | | | | | | | | | | | | | | | | | | | | | | | | | | | | | | | | | | | | | | | | | | | | | | | | | | | | | | | | | | | | | | | | | | | | | | | | | | | | | | | | | | | | | | | | | | | | | | | | | | | | | | | | | | | | | | | | | | | | | | | | | | | | | | | | | | | | | | | | | | | | | | | | | | | | | | | | | | | | | | | | | | | | | | | | | | | | | | | | | | | | | | | | | | | | | | | | | | | | | | | | | | | | | | | | | | | | | | | | | | | | | | | | | | | | | | | | | | | | | | | | | | | | | | | | | | | | | | | | | | | | | | | | | | | | | | | | | | | | | | | | | | | | | | | | | | | | | | | | | | | | | | | | | | | | | | | | | | | | | | | | | | | | | | | | | | | | | | | | | | | | | | | | | | | | | | | | | | | | | | | | | | | | | | | | | | | | | | | | | | | | | | | | | | | | | | | | | | | | | | | | | | | | | | | | | | | | | | | | | | | | | | | | | | | | | | | | | | | | | | | | | | | | | | | | | | | | | | | | | | | | | | | | | | | | | | | | | | | | | | | | | | | | | | | | | | | | | | | | | | | | | | | | | | | | | | | | | | | | | | | | | | | | | | | | | | | | | | | | | | | | | | | | | | | | | | | | | | | | | | | | | | | | | | | | | | | | | | | | | | | | | | | | | | | | | | | | | | | | | | | | | | | | | | | | | | | | | | | | | | | | | | | | | | | | | | | | | | | | | | | | | | | | | | | | | | | | | | | | | | | | | | | | | | | | | | | | | | | | | | | | | | | | | | | | | | | | | | | | | | | | | | | | | | | | | | | | | | | | | | | | | | | | | | | | | | | | | | | | | | | | | | | | | | | | | | | | | | | | | | | | | |
| --- | --- | --- | --- | --- | --- | --- | --- | --- | --- | --- | --- | --- | --- | --- | --- | --- | --- | --- | --- | --- | --- | --- | --- | --- | --- | --- | --- | --- | --- | --- | --- | --- | --- | --- | --- | --- | --- | --- | --- | --- | --- | --- | --- | --- | --- | --- | --- | --- | --- | --- | --- | --- | --- | --- | --- | --- | --- | --- | --- | --- | --- | --- | --- | --- | --- | --- | --- | --- | --- | --- | --- | --- | --- | --- | --- | --- | --- | --- | --- | --- | --- | --- | --- | --- | --- | --- | --- | --- | --- | --- | --- | --- | --- | --- | --- | --- | --- | --- | --- | --- | --- | --- | --- | --- | --- | --- | --- | --- | --- | --- | --- | --- | --- | --- | --- | --- | --- | --- | --- | --- | --- | --- | --- | --- | --- | --- | --- | --- | --- | --- | --- | --- | --- | --- | --- | --- | --- | --- | --- | --- | --- | --- | --- | --- | --- | --- | --- | --- | --- | --- | --- | --- | --- | --- | --- | --- | --- | --- | --- | --- | --- | --- | --- | --- | --- | --- | --- | --- | --- | --- | --- | --- | --- | --- | --- | --- | --- | --- | --- | --- | --- | --- | --- | --- | --- | --- | --- | --- | --- | --- | --- | --- | --- | --- | --- | --- | --- | --- | --- | --- | --- | --- | --- | --- | --- | --- | --- | --- | --- | --- | --- | --- | --- | --- | --- | --- | --- | --- | --- | --- | --- | --- | --- | --- | --- | --- | --- | --- | --- | --- | --- | --- | --- | --- | --- | --- | --- | --- | --- | --- | --- | --- | --- | --- | --- | --- | --- | --- | --- | --- | --- | --- | --- | --- | --- | --- | --- | --- | --- | --- | --- | --- | --- | --- | --- | --- | --- | --- | --- | --- | --- | --- | --- | --- | --- | --- | --- | --- | --- | --- | --- | --- | --- | --- | --- | --- | --- | --- | --- | --- | --- | --- | --- | --- | --- | --- | --- | --- | --- | --- | --- | --- | --- | --- | --- | --- | --- | --- | --- | --- | --- | --- | --- | --- | --- | --- | --- | --- | --- | --- | --- | --- | --- | --- | --- | --- | --- | --- | --- | --- | --- | --- | --- | --- | --- | --- | --- | --- | --- | --- | --- | --- | --- | --- | --- | --- | --- | --- | --- | --- | --- | --- | --- | --- | --- | --- | --- | --- | --- | --- | --- | --- | --- | --- | --- | --- | --- | --- | --- | --- | --- | --- | --- | --- | --- | --- | --- | --- | --- | --- | --- | --- | --- | --- | --- | --- | --- | --- | --- | --- | --- | --- | --- | --- | --- | --- | --- | --- | --- | --- | --- | --- | --- | --- | --- | --- | --- | --- | --- | --- | --- | --- | --- | --- | --- | --- | --- | --- | --- | --- | --- | --- | --- | --- | --- | --- | --- | --- | --- | --- | --- | --- | --- | --- | --- | --- | --- | --- | --- | --- | --- | --- | --- | --- | --- | --- | --- | --- | --- | --- | --- | --- | --- | --- | --- | --- | --- | --- | --- | --- | --- | --- | --- | --- | --- | --- | --- | --- | --- | --- | --- | --- | --- | --- | --- | --- | --- | --- | --- | --- | --- | --- | --- | --- | --- | --- | --- | --- | --- | --- | --- | --- | --- | --- | --- | --- | --- | --- | --- | --- | --- | --- | --- | --- | --- | --- | --- | --- | --- | --- | --- | --- | --- | --- | --- | --- | --- | --- | --- | --- | --- | --- | --- | --- | --- | --- | --- | --- | --- | --- | --- | --- | --- | --- | --- | --- | --- | --- | --- | --- | --- | --- | --- | --- | --- | --- | --- | --- | --- | --- | --- | --- | --- | --- | --- | --- | --- | --- | --- | --- | --- | --- | --- | --- | --- | --- | --- | --- | --- | --- | --- | --- | --- | --- | --- | --- | --- | --- | --- | --- | --- | --- | --- | --- | --- | --- | --- | --- | --- | --- | --- | --- | --- | --- | --- | --- | --- | --- | --- | --- | --- | --- | --- | --- | --- | --- | --- | --- | --- | --- | --- | --- | --- | --- | --- | --- | --- | --- | --- | --- | --- | --- | --- | --- | --- | --- | --- | --- | --- | --- | --- | --- | --- | --- | --- | --- | --- | --- | --- | --- | --- | --- | --- | --- | --- | --- | --- | --- | --- | --- | --- | --- | --- | --- | --- | --- | --- | --- | --- | --- | --- | --- | --- | --- | --- | --- | --- | --- | --- | --- | --- | --- | --- | --- | --- | --- | --- | --- | --- | --- | --- | --- | --- | --- | --- | --- | --- | --- | --- | --- | --- | --- | --- | --- | --- | --- | --- | --- | --- | --- | --- | --- | --- | --- | --- | --- | --- | --- | --- | --- | --- | --- | --- | --- | --- | --- | --- | --- | --- | --- | --- | --- | --- | --- | --- | --- | --- | --- | --- | --- | --- | --- | --- | --- | --- | --- | --- | --- | --- | --- | --- | --- | --- | --- | --- | --- | --- | --- | --- | --- | --- | --- | --- | --- | --- | --- | --- | --- | --- | --- | --- | --- | --- | --- | --- | --- | --- | --- | --- | --- | --- | --- | --- | --- | --- | --- | --- | --- | --- | --- | --- | --- | --- | --- | --- | --- | --- | --- | --- | --- | --- | --- | --- | --- | --- | --- | --- | --- | --- | --- | --- | --- | --- | --- | --- | --- | --- | --- | --- | --- | --- | --- | --- | --- | --- | --- | --- | --- | --- | --- | --- | --- | --- | --- | --- | --- | --- | --- | --- | --- | --- | --- | --- | --- | --- | --- | --- | --- | --- | --- | --- | --- | --- | --- | --- | --- | --- | --- | --- | --- | --- | --- | --- | --- | --- | --- | --- | --- | --- | --- | --- | --- | --- | --- | --- | --- | --- | --- | --- | --- | --- | --- | --- | --- | --- | --- | --- | --- | --- | --- | --- | --- | --- | --- | --- | --- | --- | --- | --- | --- | --- | --- | --- | --- | --- | --- | --- | --- | --- | --- | --- | --- | --- | --- | --- | --- | --- | --- | --- | --- | --- | --- | --- | --- | --- | --- | --- | --- | --- | --- | --- | --- | --- | --- | --- | --- | --- | --- | --- | --- | --- | --- | --- | --- | --- | --- | --- | --- | --- | --- | --- | --- | --- | --- | --- | --- | --- | --- | --- | --- | --- | --- | --- | --- | --- | --- | --- | --- | --- | --- | --- | --- | --- | --- | --- | --- | --- | --- | --- | --- | --- | --- | --- | --- | --- | --- | --- | --- | --- | --- | --- | --- | --- | --- | --- | --- | --- | --- | --- | --- | --- | --- | --- | --- | --- | --- | --- | --- | --- | --- | --- | --- | --- | --- | --- | --- | --- | --- | --- | --- | --- | --- | --- | --- | --- | --- | --- | --- | --- | --- | --- | --- | --- | --- | --- | --- | --- | --- | --- | --- | --- | --- | --- | --- | --- | --- | --- | --- | --- | --- | --- | --- | --- | --- | --- | --- | --- | --- | --- | --- | --- | --- | --- | --- | --- | --- | --- | --- | --- | --- | --- | --- | --- | --- | --- | --- | --- | --- | --- | --- | --- | --- | --- | --- | --- | --- | --- | --- | --- | --- | --- | --- | --- | --- | --- | --- | --- | --- | --- | --- | --- | --- | --- | --- | --- | --- | --- | --- | --- | --- | --- | --- | --- | --- | --- | --- | --- | --- | --- | --- | --- | --- | --- | --- | --- | --- | --- | --- | --- | --- | --- | --- | --- | --- | --- | --- | --- | --- | --- | --- | --- | --- | --- | --- | --- | --- | --- | --- | --- | --- | --- | --- | --- | --- | --- | --- | --- | --- | --- | --- | --- | --- | --- | --- | --- | --- | --- | --- | --- | --- | --- | --- | --- | --- | --- | --- | --- | --- | --- | --- | --- | --- | --- | --- | --- | --- | --- | --- | --- | --- | --- | --- | --- | --- | --- | --- | --- | --- | --- | --- | --- | --- | --- | --- | --- | --- | --- | --- | --- | --- | --- | --- | --- | --- | --- | --- | --- | --- | --- | --- | --- | --- | --- | --- | --- | --- | --- | --- | --- | --- | --- | --- | --- | --- | --- | --- | --- | --- | --- | --- | --- | --- | --- | --- | --- | --- | --- | --- | --- | --- | --- | --- | --- | --- | --- | --- | --- | --- | --- | --- | --- | --- | --- | --- | --- | --- | --- | --- | --- | --- | --- | --- | --- | --- | --- | --- | --- | --- | --- | --- | --- | --- | --- | --- | --- | --- | --- | --- | --- | --- | --- | --- | --- | --- | --- | --- | --- | --- | --- | --- | --- | --- | --- | --- | --- | --- | --- | --- | --- | --- | --- | --- | --- | --- | --- | --- | --- | --- | --- | --- | --- | --- | --- | --- | --- | --- | --- | --- | --- | --- | --- | --- | --- | --- | --- | --- | --- | --- | --- | --- | --- | --- | --- | --- | --- | --- | --- | --- | --- | --- | --- | --- | --- | --- | --- | --- | --- | --- | --- | --- | --- | --- | --- | --- | --- | --- | --- | --- | --- | --- | --- | --- | --- | --- | --- | --- | --- | --- | --- | --- | --- | --- | --- | --- | --- | --- | --- | --- | --- | --- | --- | --- | --- | --- | --- | --- | --- | --- | --- | --- | --- | --- | --- | --- | --- | --- | --- | --- | --- | --- | --- | --- | --- | --- | --- | --- | --- | --- | --- | --- | --- | --- | --- | --- | --- | --- | --- | --- | --- | --- | --- | --- | --- | --- | --- | --- | --- | --- | --- | --- | --- | --- | --- | --- | --- | --- | --- | --- | --- | --- | --- | --- | --- | --- | --- | --- | --- | --- | --- | --- | --- | --- | --- | --- | --- | --- | --- | --- | --- | --- | --- | --- | --- | --- | --- | --- | --- | --- | --- | --- | --- | --- | --- | --- | --- | --- | --- | --- | --- | --- | --- | --- | --- | --- | --- | --- | --- |
| London | London | London | London | Paris | Paris | Paris | Paris | London | London | London | London | Paris | Paris | Paris | Paris | London | London | London | London | Paris | Paris | Paris | Paris | London | London | London | London | Paris | Paris | Paris | Paris | London | London | London | London | Paris | Paris | Paris | Paris | London | London | London | London | Paris | Paris | Paris | Paris | London | London | London | London | Paris | Paris | Paris | Paris | London | London | London | London | Paris | Paris | Paris | Paris | London | London | London | London | Paris | Paris | Paris | Paris | London | London | London | London | Paris | Paris | Paris | Paris | London | London | London | London | Paris | Paris | Paris | Paris | London | London | London | London | Paris | Paris | Paris | Paris | London | London | London | London | Paris | Paris | Paris | Paris | London | London | London | London | Paris | Paris | Paris | Paris | London | London | London | London | Paris | Paris | Paris | Paris | London | London | London | London | Paris | Paris | Paris | Paris | London | London | London | London | Paris | Paris | Paris | Paris | London | London | London | London | Paris | Paris | Paris | Paris | London | London | London | London | Paris | Paris | Paris | Paris | London | London | London | London | Paris | Paris | Paris | Paris | London | London | London | London | Paris | Paris | Paris | Paris | London | London | London | London | Paris | Paris | Paris | Paris | London | London | London | London | Paris | Paris | Paris | Paris | London | London | London | London | Paris | Paris | Paris | Paris | London | London | London | London | Paris | Paris | Paris | Paris | London | London | London | London | Paris | Paris | Paris | Paris | London | London | London | London | Paris | Paris | Paris | Paris | London | London | London | London | Paris | Paris | Paris | Paris | London | London | London | London | Paris | Paris | Paris | Paris | London | London | London | London | Paris | Paris | Paris | Paris | London | London | London | London | Paris | Paris | Paris | Paris | London | London | London | London | Paris | Paris | Paris | Paris | London | London | London | London | Paris | Paris | Paris | Paris | London | London | London | London | Paris | Paris | Paris | Paris | London | London | London | London | Paris | Paris | Paris | Paris | London | London | London | London | Paris | Paris | Paris | Paris | London | London | London | London | Paris | Paris | Paris | Paris | London | London | London | London | Paris | Paris | Paris | Paris | London | London | London | London | Paris | Paris | Paris | Paris | London | London | London | London | Paris | Paris | Paris | Paris | London | London | London | London | Paris | Paris | Paris | Paris | London | London | London | London | Paris | Paris | Paris | Paris | London | London | London | London | Paris | Paris | Paris | Paris | London | London | London | London | Paris | Paris | Paris | Paris | London | London | London | London | Paris | Paris | Paris | Paris | London | London | London | London | Paris | Paris | Paris | Paris | London | London | London | London | Paris | Paris | Paris | Paris | London | London | London | London | Paris | Paris | Paris | Paris | London | London | London | London | Paris | Paris | Paris | Paris | London | London | London | London | Paris | Paris | Paris | Paris | London | London | London | London | Paris | Paris | Paris | Paris | London | London | London | London | Paris | Paris | Paris | Paris | London | London | London | London | Paris | Paris | Paris | Paris | London | London | London | London | Paris | Paris | Paris | Paris | London | London | London | London | Paris | Paris | Paris | Paris | London | London | London | London | Paris | Paris | Paris | Paris | London | London | London | London | Paris | Paris | Paris | Paris | London | London | London | London | Paris | Paris | Paris | Paris | London | London | London | London | Paris | Paris | Paris | Paris | London | London | London | London | Paris | Paris | Paris | Paris | London | London | London | London | Paris | Paris | Paris | Paris | London | London | London | London | Paris | Paris | Paris | Paris | London | London | London | London | Paris | Paris | Paris | Paris | London | London | London | London | Paris | Paris | Paris | Paris | London | London | London | London | Paris | Paris | Paris | Paris | London | London | London | London | Paris | Paris | Paris | Paris | London | London | London | London | Paris | Paris | Paris | Paris | London | London | London | London | Paris | Paris | Paris | Paris | London | London | London | London | Paris | Paris | Paris | Paris | London | London | London | London | Paris | Paris | Paris | Paris | London | London | London | London | Paris | Paris | Paris | Paris | London | London | London | London | Paris | Paris | Paris | Paris | London | London | London | London | Paris | Paris | Paris | Paris | London | London | London | London | Paris | Paris | Paris | Paris | London | London | London | London | Paris | Paris | Paris | Paris | London | London | London | London | Paris | Paris | Paris | Paris | London | London | London | London | Paris | Paris | Paris | Paris | London | London | London | London | Paris | Paris | Paris | Paris | London | London | London | London | Paris | Paris | Paris | Paris | London | London | London | London | Paris | Paris | Paris | Paris | London | London | London | London | Paris | Paris | Paris | Paris | London | London | London | London | Paris | Paris | Paris | Paris | London | London | London | London | Paris | Paris | Paris | Paris | London | London | London | London | Paris | Paris | Paris | Paris | London | London | London | London | Paris | Paris | Paris | Paris | London | London | London | London | Paris | Paris | Paris | Paris | London | London | London | London | Paris | Paris | Paris | Paris | London | London | London | London | Paris | Paris | Paris | Paris | London | London | London | London | Paris | Paris | Paris | Paris | London | London | London | London | Paris | Paris | Paris | Paris | London | London | London | London | Paris | Paris | Paris | Paris | London | London | London | London | Paris | Paris | Paris | Paris | London | London | London | London | Paris | Paris | Paris | Paris | London | London | London | London | Paris | Paris | Paris | Paris | London | London | London | London | Paris | Paris | Paris | Paris | London | London | London | London | Paris | Paris | Paris | Paris | London | London | London | London | Paris | Paris | Paris | Paris | London | London | London | London | Paris | Paris | Paris | Paris | London | London | London | London | Paris | Paris | Paris | Paris | London | London | London | London | Paris | Paris | Paris | Paris | London | London | London | London | Paris | Paris | Paris | Paris | London | London | London | London | Paris | Paris | Paris | Paris | London | London | London | London | Paris | Paris | Paris | Paris | London | London | London | London | Paris | Paris | Paris | Paris | London | London | London | London | Paris | Paris | Paris | Paris | London | London | London | London | Paris | Paris | Paris | Paris | London | London | London | London | Paris | Paris | Paris | Paris | London | London | London | London | Paris | Paris | Paris | Paris | London | London | London | London | Paris | Paris | Paris | Paris | London | London | London | London | Paris | Paris | Paris | Paris | London | London | London | London | Paris | Paris | Paris | Paris | London | London | London | London | Paris | Paris | Paris | Paris | London | London | London | London | Paris | Paris | Paris | Paris | London | London | London | London | Paris | Paris | Paris | Paris | London | London | London | London | Paris | Paris | Paris | Paris | London | London | London | London | Paris | Paris | Paris | Paris | London | London | London | London | Paris | Paris | Paris | Paris | London | London | London | London | Paris | Paris | Paris | Paris | London | London | London | London | Paris | Paris | Paris | Paris | London | London | London | London | Paris | Paris | Paris | Paris | London | London | London | London | Paris | Paris | Paris | Paris | London | London | London | London | Paris | Paris | Paris | Paris | London | London | London | London | Paris | Paris | Paris | Paris | London | London | London | London | Paris | Paris | Paris | Paris | London | London | London | London | Paris | Paris | Paris | Paris | London | London | London | London | Paris | Paris | Paris | Paris | London | London | London | London | Paris | Paris | Paris | Paris | London | London | London | London | Paris | Paris | Paris | Paris | London | London | London | London | Paris | Paris | Paris | Paris | London | London | London | London | Paris | Paris | Paris | Paris | London | London | London | London | Paris | Paris | Paris | Paris | London | London | London | London | Paris | Paris | Paris | Paris | London | London | London | London | Paris | Paris | Paris | Paris | London | London | London | London | Paris | Paris | Paris | Paris | London | London | London | London | Paris | Paris | Paris | Paris | London | London | London | London | Paris | Paris | Paris | Paris | London | London | London | London | Paris | Paris | Paris | Paris | London | London | London | London | Paris | Paris | Paris | Paris | London | London | London | London | Paris | Paris | Paris | Paris | London | London | London | London | Paris | Paris | Paris | Paris | London | London | London | London | Paris | Paris | Paris | Paris | London | London | London | London | Paris | Paris | Paris | Paris | London | London | London | London | Paris | Paris | Paris | Paris | London | London | London | London | Paris | Paris | Paris | Paris | London | London | London | London | Paris | Paris | Paris | Paris | London | London | London | London | Paris | Paris | Paris | Paris | London | London | London | London | Paris | Paris | Paris | Paris | London | London | London | London | Paris | Paris | Paris | Paris | London | London | London | London | Paris | Paris | Paris | Paris | London | London | London | London | Paris | Paris | Paris | Paris | London | London | London | London | Paris | Paris | Paris | Paris | London | London | London | London | Paris | Paris | Paris | Paris | London | London | London | London | Paris | Paris | Paris | Paris | London | London | London | London | Paris | Paris | Paris | Paris | London | London | London | London | Paris | Paris | Paris | Paris | London | London | London | London | Paris | Paris | Paris | Paris | London | London | London | London | Paris | Paris | Paris | Paris | London | London | London | London | Paris | Paris | Paris | Paris | London | London | London | London | Paris | Paris | Paris | Paris | London | London | London | London | Paris | Paris | Paris | Paris | London | London | London | London | Paris | Paris | Paris | Paris | London | London | London | London | Paris | Paris | Paris | Paris | London | London | London | London | Paris | Paris | Paris | Paris | London | London | London | London | Paris | Paris | Paris | Paris | London | London | London | London | Paris | Paris | Paris | Paris | London | London | London | London | Paris | Paris | Paris | Paris | London | London | London | London | Paris | Paris | Paris | Paris | London | London | London | London | Paris | Paris | Paris | Paris | London | London | London | London | Paris | Paris | Paris | Paris | London | London | London | London | Paris | Paris | Paris | Paris | London | London | London | London | Paris | Paris | Paris | Paris | London | London | London | London | Paris | Paris | Paris | Paris | London | London | London | London | Paris | Paris | Paris | Paris | London | London | London | London | Paris | Paris | Paris | Paris | London | London | London | London | Paris | Paris | Paris | Paris | London | London | London | London | Paris | Paris | Paris | Paris | London | London | London | London | Paris | Paris | Paris | Paris | London | London | London | London | Paris | Paris | Paris | Paris | London | London | London | London | Paris | Paris | Paris | Paris | London | London | London | London | Paris | Paris | Paris | Paris | London | London | London | London | Paris | Paris | Paris | Paris | London | London | London | London | Paris | Paris | Paris | Paris | London | London | London | London | Paris | Paris | Paris | Paris | London | London | London | London | Paris | Paris | Paris | Paris | London | London | London | London | Paris | Paris | Paris | Paris | London | London | London | London | Paris | Paris | Paris | Paris |
Park Plaza Westminster Bridge
Superior First-Class