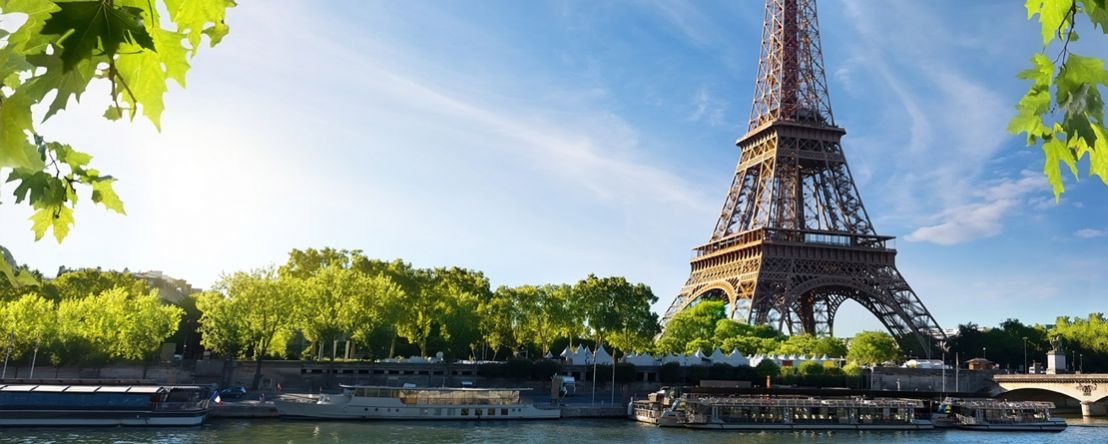 3 Nights Paris, 2 Nights Aix
en-Provence & 2 Nights Nice 2019
Starting at
$1,981
Destinations & Sightseeing
Itinerary and Meals
Accomodations
---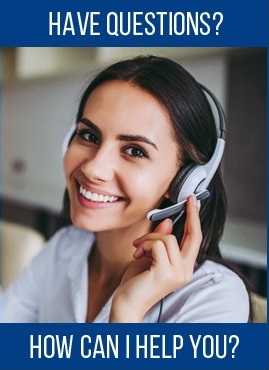 800.528.9300
"Mieux vaut vivre son rêve que rêver sa vie." According to this French proverb, "It's better to live your dream than to dream your life." That's why Monograms has made travel to France easy…so you can stop dreaming and start traveling! On this 8-day vacation, we've arranged your hotel reservations; daily breakfast; sightseeing with local experts; transportation via the high-speed TGV train between Paris, Aix-en-Provence, and Nice; and transfers from/to your hotels to/from the train stations. Plus, we know you are not familiar with the cities and probably do not speak the language, so we've arranged the services of a Local Host® in all three. This "friend in the city" will answer questions, share insider information, help you arrange your activities and excursions, and be there to help you feel comfortable in each city.Your vacation begins when you arrive in Paris, where your Local Host will greet you with a warm welcome and materials to help you get settled. If you have any questions already, your Local Host is there to answer them. The next morning, after included breakfast, we'll pick you up at your hotel for guided sightseeing with an expert Local Guide, someone who will tell you inside stories, share what it is like to live in this beautiful city, and show you the must-see attractions, such as the Place de la Concorde and Arc de Triomphe. We'll take you inside Notre Dame Cathedral and the Louvre, the world's most visited museum. We've arranged VIP access for you, so rather than waiting in line like all the other tourists, you'll be up close and personal with Da Vinci's Mona Lisa and the other treasures waiting for you in this spectacular museum.You'll also have a free day to explore Paris on your own. But don't worry—your Local Host will be there to offer assistance. You may want to visit the Champagne region or take an excursion to the Palace of Versailles. Perhaps enjoy dinner at the iconic Eiffel Tower or at the Moulin Rouge. Or consider taking a cruise on the Seine River, a beautiful way to see Paris!Then, it's off to Aix-en-Provence. We'll pick you up at your Paris hotel and take you to the train station. In Aix-en-Provence, we'll pick you up at the train station and take you to your hotel. The next morning, after included breakfast, we'll pick you up at your hotel for guided sightseeing with an expert Local Guide. You'll walk along the 17th-century Cours Mirabeau, a lively area with fountains, elegant homes, and famous cafés, and you'll visit the Cathedral of the Holy Savior, known for its mishmash of architectural styles. This was Cézanne's hometown, and in your free time, you may want to take a tour following in his footsteps. Perhaps take an excursion to Cassis with an included cruise, soak in Aix-en-Provence's healing thermal baths, or shop for lavender and other local specialties.Finally, you'll travel via high-speed TGV train to Nice. Here, your guided sightseeing with a local expert includes a walk through the Old Town and the Promenade des Anglais, Nice's most famous boulevard. In your free time in Nice, you may want to take an excursion to Monaco, to St. Tropez, or to Cannes, known for its famous film festival. Your Local Host will be able to help you arrange any of these activities and excursions, as well as provide you with suggestions for the best places to sample the local specialties.Monograms wants you to just enjoy your vacation and have the comfort of knowing you have someone there for you. That's why we've arranged the sightseeing and guides that we have, booked the hotels that we've reserved, and provided the transportation and transfers we've included. We go the extra mile to make sure you live your dream rather than dream your life!
Destination & Sightseeing
Transportation:
Travel by high-speed TGV train (first class) Paris-Aix-en-Provence-Nice; transfers to/from train stations
MEALS
Buffet breakfast daily
ITINERARY
Bienvenue—welcome! Your Local Host is on hand to help you create lasting memories in the "City of Light."
Morning guided sightseeing includes a drive past the Latin Quarter, Les Invalides, Place de la Concorde, the Arc de Triomphe, and a stop to take photos of the Eiffel Tower from one of the best panoramic viewing points. Also admire the heart of the city from a different perspective on a SEINE RIVER CRUISE. Board your comfortable boat near the Eiffel Tower and spend a relaxing hour gliding by many of the city's important landmarks such as the L'Institut de France; magnificent Notre Dame Cathedral where Napoleon was crowned emperor in 1804; Hôtel de Ville, the city's municipal headquarters; the Conciergerie, formerly a notorious prison where Marie-Antoinette spent the last days of her life; famous Louvre Palace and museum; and much more
You'll be amazed at all the options available today—perhaps a stroll through the charming Marais District with its stylish boutiques and ethnic eateries. Your Local Host will have many suggestions
Day 4 PARIS–AIX-EN-PROVENCE.
Travel by HIGH-SPEED TGV TRAIN (fi rst class) to Aix-en-Provence. Enjoy a guided walking tour along the 17th-century Cours Mirabeau, a lively area with fountains, elegant homes, and famous cafés. Admire the Mazarin Quarter, City Hall, the Jewish Quarter, and visit the CATHEDRAL OF THE HOLY SAVIOUR, known for its interesting combination of architectural styles and The Burning Bush triptych art masterpiece by Nicolas Froment
During your day at leisure in Cézanne's hometown, your Local Host will have many suggestions, such as where to sample Côte-de-Provence wine and boeuf-en-daube, or the best places to shop for faience pottery and lavender products
Day 6 AIX-EN-PROVENCE–NICE.
Travel by HIGH-SPEED TGV TRAIN (fi rst class) to Nice. Your guided sightseeing features the PROMENADE DES ANGLAIS, originally built in the second half of the 18th century and the most famous boulevard in Nice. Walk through the OLD TOWN to admire fi ne examples of the Belle Époque. See Cours Saleya with the Kings of Sardinia Palace and fl ower market, and the lovely Palace Square with Palais de Justice and Palais Rusca
Your Local Host has many ideas for your day at leisure. Why not visit the Matisse Museum, or relax and sip a pastis with the locals on the Promenade at sunset
Your vacation ends with breakfast this morning.
Accommodations
| | | | | | | | | | | | | | | | | | | | | | | | | | | | | | | | | | | | | | | | | | | | | | | | | | | | | | | | | | | | | | | | | | | | | | | | | | | | | | | | | | | | | | | | | | | | | | | | | | | | | | | | | | | | | | | | | | | | | | | | | | | | | | | | | | | | | | | | | | | | | | | | | | | | | | | | | | | | | | | | | | | | | | | | | | | | | | | | | | | | | | | | | | |
| --- | --- | --- | --- | --- | --- | --- | --- | --- | --- | --- | --- | --- | --- | --- | --- | --- | --- | --- | --- | --- | --- | --- | --- | --- | --- | --- | --- | --- | --- | --- | --- | --- | --- | --- | --- | --- | --- | --- | --- | --- | --- | --- | --- | --- | --- | --- | --- | --- | --- | --- | --- | --- | --- | --- | --- | --- | --- | --- | --- | --- | --- | --- | --- | --- | --- | --- | --- | --- | --- | --- | --- | --- | --- | --- | --- | --- | --- | --- | --- | --- | --- | --- | --- | --- | --- | --- | --- | --- | --- | --- | --- | --- | --- | --- | --- | --- | --- | --- | --- | --- | --- | --- | --- | --- | --- | --- | --- | --- | --- | --- | --- | --- | --- | --- | --- | --- | --- | --- | --- | --- | --- | --- | --- | --- | --- | --- | --- | --- | --- | --- | --- | --- | --- | --- | --- | --- | --- | --- | --- | --- | --- | --- | --- | --- | --- | --- | --- | --- | --- | --- | --- | --- | --- | --- | --- | --- | --- | --- | --- | --- | --- | --- | --- | --- | --- | --- | --- | --- | --- | --- | --- | --- | --- | --- | --- | --- | --- | --- | --- | --- | --- | --- | --- | --- | --- |
| Paris | Paris | Paris | Paris | Aix en Provence | Nice | Paris | Paris | Paris | Paris | Aix en Provence | Nice | Paris | Paris | Paris | Paris | Aix en Provence | Nice | Paris | Paris | Paris | Paris | Aix en Provence | Nice | Paris | Paris | Paris | Paris | Aix en Provence | Nice | Paris | Paris | Paris | Paris | Aix en Provence | Nice | Paris | Paris | Paris | Paris | Aix en Provence | Nice | Paris | Paris | Paris | Paris | Aix en Provence | Nice | Paris | Paris | Paris | Paris | Aix en Provence | Nice | Paris | Paris | Paris | Paris | Aix en Provence | Nice | Paris | Paris | Paris | Paris | Aix en Provence | Nice | Paris | Paris | Paris | Paris | Aix en Provence | Nice | Paris | Paris | Paris | Paris | Aix en Provence | Nice | Paris | Paris | Paris | Paris | Aix en Provence | Nice | Paris | Paris | Paris | Paris | Aix en Provence | Nice | Paris | Paris | Paris | Paris | Aix en Provence | Nice | Paris | Paris | Paris | Paris | Aix en Provence | Nice | Paris | Paris | Paris | Paris | Aix en Provence | Nice | Paris | Paris | Paris | Paris | Aix en Provence | Nice | Paris | Paris | Paris | Paris | Aix en Provence | Nice | Paris | Paris | Paris | Paris | Aix en Provence | Nice | Paris | Paris | Paris | Paris | Aix en Provence | Nice | Paris | Paris | Paris | Paris | Aix en Provence | Nice | Paris | Paris | Paris | Paris | Aix en Provence | Nice | Paris | Paris | Paris | Paris | Aix en Provence | Nice | Paris | Paris | Paris | Paris | Aix en Provence | Nice | Paris | Paris | Paris | Paris | Aix en Provence | Nice | Paris | Paris | Paris | Paris | Aix en Provence | Nice | Paris | Paris | Paris | Paris | Aix en Provence | Nice | Paris | Paris | Paris | Paris | Aix en Provence | Nice | Paris | Paris | Paris | Paris | Aix en Provence | Nice |
Pullman Paris Tour Eiffel
Superior First-Class