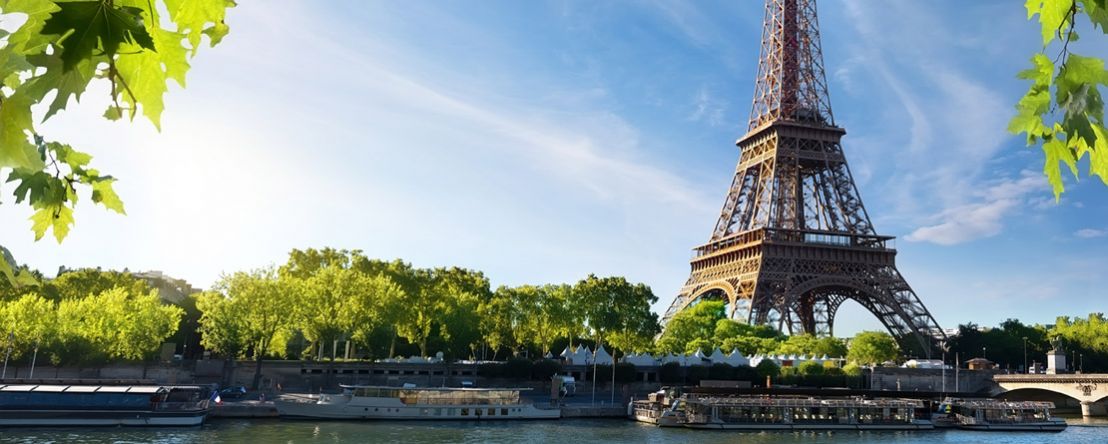 6 Nights London & 6 Nights Paris 2019
Starting at
$2,022
Destinations & Sightseeing
Itinerary and Meals
Accomodations
---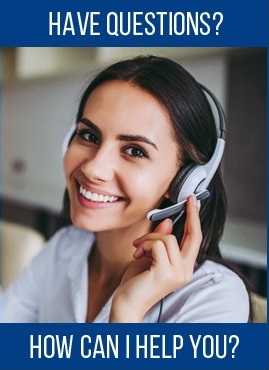 800.528.9300
Bond. James Bond. Unleash your inner James Bond and travel to two of his famous haunts—London & Paris—for a two-week vacation that is sure to thrill you even more than an exciting James Bond movie! And don't worry…unlike James Bond, you won't be left on your own to figure out these destinations; Monograms will be there for you. On this 13-day package, we've arranged your hotel reservations, sightseeing, daily buffet breakfast, and transportation. Plus, in each city, you'll have the services of a Local Host®, who is an expert on the city and whose goal is to make sure you enjoy your vacation! On the day you arrive, your London Local Host will meet you at your hotel to help you settle in and give you materials. The next day, after your included breakfast, Monograms will pick you up at your hotel for your exclusive, half-day sightseeing excursion with a local expert. Hear the inside stories about must-see sights like Big Ben and Piccadilly Circus. Pretend you are royalty as you witness the Changing of the Guard and see Westminster Abbey, where Prince William and Kate Middleton were married. You'll visit iconic St. Paul's Cathedral, wedding place of Prince Charles and Lady Diana. You'll also have four days in London to explore on your own (with the support of your Local Host of course). Ride a double-decker bus and take the Underground; shop at the famous department stores, such as Selfridges; grab ale at a local pub; visit the 2000-year-old Roman baths in nearby Bath; see the Beefeaters at the Tower of London; and take in a West End musical.Then you're off to Paris on the thrilling Eurostar train directly from London to Paris. And we make it easy by picking you up at your London hotel, taking you to the train station, getting you to the correct train, meeting you at the Paris train station, and taking you to your Paris hotel. The next day, after your included breakfast, we'll pick you up at your hotel for sightseeing with a local expert guide. Hear the stories behind places like the Latin Quarter and Place de la Concorde. We'll also take you inside Notre Dame Cathedral and the Louvre Museum, where you'll see some of the world's most treasured artwork. Best of all, your sightseeing includes VIP access, so you'll get to skip the lines! Why wait outside with everyone else when you can spend your time with the Mona Lisa? Did we mention that you'll also have four days in Paris to have fun on your own? You can take an excursion to the 17th-century baroque Palace of Versailles, the vineyards of the Champagne region, or 11th-century Mont Saint Michel Abbey; enjoy dinner and a cabaret show at the Lido; take a cooking class from a French chef; wander around Montmartre; visit one of the many museums; shop at the Galeries Lafayette; ascend the Eiffel Tower; or just sit back and relax while enjoying a drink at a café on the infamous Champs-Elysées. With Monograms, all of this is possible!
Destination & Sightseeing
Transportation:
Travel by high-speed Eurostar train (Standard class) London-Paris with porterage; transfers to/from train stations
MEALS
Buffet breakfast daily
ITINERARY
Welcome to London! Your Local Hosts will be delighted to help you maximize your time in the world's most visited city
Morning guided sightseeing includes all of London's famous landmarks. Drive past the Houses of Parliament and Big Ben; Westminster Abbey, where Prince William and Catherine, the Duke and Duchess of Cambridge, were married; Whitehall's mounted horseguards; the Prime Minister's Downing Street; Piccadilly Circus; and Buckingham Palace. Take photographs of the London Eye, the giant Ferris wheel situated on the riverbank, and the Shard, the tallest building in Western Europe. Visit ST. PAUL'S CATHEDRAL (except on Sundays). Sir Christopher Wren's masterpiece with its world-famous dome is an iconic feature of London's skyline, and the awe-inspiring interior holds fascinating stories about its history
Your Local Hosts will have suggestions on how to make the best of your four full days in London—you could visit Covent Garden, the famous glass-covered market with its fashionable boutiques, cafés, and arts-and-craft stalls, or discover the antique and bric-a-brac stalls of Portobello Market
Day 7 LONDON–PARIS, FRANCE.
Travel to Paris by HIGH-SPEED EUROSTAR TRAIN (Standard class)
Morning guided sightseeing includes a drive past the Latin Quarter, Les Invalides, Place de la Concorde, the Arc de Triomphe, and a stop to take photos of the Eiffel Tower from one of the best panoramic viewing points. Also admire the heart of the city from a different perspective on a SEINE RIVER CRUISE. Board your comfortable boat near the Eiffel Tower and spend a relaxing hour gliding by many of the city's important landmarks such as the L'Institut de France; magnificent Notre Dame Cathedral where Napoleon was crowned emperor in 1804; Hôtel de Ville, the city's municipal headquarters; the Conciergerie, formerly a notorious prison where Marie-Antoinette spent the last days of her life; famous Louvre Palace and museum; and much more
Four full days at leisure to enjoy the "City of Light." Your Local Host can give you ideas and recommendations such as the Musée Rodin, which contains most of the artist's significant sculptures, including The Thinker, The Kiss, and The Gates of Hell
Your vacation ends with breakfast this morning.
Accommodations
| | | | | | | | | | | | | | | | | | | | | | | | | | | | | | | | | | | | | | | | | | | | | | | | | | | | | | | | | | | | | | | | | | | | | | | | | | | | | | | | | | | | | | | | | | | | | | | | | | | | | | | | | | | | | | | | | | | | | | | | | | | | | | | | | | | | | | | | | | | | | | | | | | | | | | | | | | | | | | | | | | | | | | | | | | | | | | | | | | | | | | | | | | | | | | | | | | | | | | | | | | | | | | | | | | | | | | | | | | | | | | | | | | | | | | | | | | | | | | | | | | | | | | | | | | | | | | | | | | | | | | | | | | | | | | | | | | | | | | | | | | | | | | | | | | | | | | | | | | | | | | | | | | | | | | | | | | | | | | | | | | | | | | | | | | | | | | | | | | | | | | | | | | | | | | | | | | | | | | | | | | | | | | | | | | | | | | | | | | | | | | | | | | | | | | | | | | | | | | | | | | | | | | | | | | | | | | | | | | | | | | | | | | | | | | | | | | | | | | | | | | | | | | | | | | | | | | | | | | | | | | | | | | | | | | | | | | | | | | | | | | | | | | | | | | | | | | | | | | | | | | | | | | | | | | | | | | | | | | | | | | | | | | | | | | | | | | | | | | | | | | | | | | | | | | | | | | | | | | | | | | | | | | | | | | | | | | | | | | | | | | | | | | | | | | | | | | | | | | | | | | | | | | | | | | | | | | | | | | | | | | | | | | | | | | | | | | | | | | | | | | | | | | | | | | | | | | | | | | | | | | | | | | | | | | | | | | | | | | | | | | | | | | | | | | | | | | | | | | | | | | | | | | | | | | | | | | | | | | | | | | | | | | | | | | | | | | | | | | | | | | | | | | | | | | | | | | | | | | | | | | | | | | | | | | | | | | | | | | | | | | | | | | | | | | | | | | | | | | | | | | | | | | | | | | | | | | | | | | | | | | | | | | | | | | | | | | | | | | | | | | | | | | | | | | | | | | | | | | | | | | | | | | | | | | | | | | | | | | | | | | | | | | | | | | | | | | | | | | | | | | | | | | | | | | | | | | | | | | | | | | | | | | | | | | | | | | | | | | | | | | | | | | | | | | | | | | | | | | | | | | | | | | | | | | | | | | | | | | | | | | | | | | | | | | | | | | | | | | | | | | | | | | | | | | | | | | | | | | | | | | | | | | | | | | | | | | | | | | | | | | | | | | | | | | | | | | | | | | | | | | | | | | | | | | | | | | | | | | | | | | | | | | | | | | | | | | | | | | | | | | | | | | | | | | | | | | | | | | | | | | | | | | | | | | | | | | | | | | | | | | | | | | | | | | | | | | | | | | | | | | | | | | | | | | | | | | | | | | | | | | | | | | | | | | | | | | | | | | | | | | | | | | | | | | | | | | | | | | | | | | | | | | | | | | | | | | | | | | | | | | | | | | | | | | | | | | | | | | | | | | | | | | | | | | | | | | | | | | | | | | | | | | | | | | | | | | | | | | | | | | | | | | | | | | | | | | | | | | | | | | | | | | | | | | | | | | | | | | | | | | | | | | | | | | | | | | | | | | | | | | | | | | | | | | | | | | | | | | | | | | | | | | | | | | | | | | | | | | | | | | | | | | | | | | | | | | | | | | | | | | | | | | | | | | | | | | | | | | | | | | | | | | | | | | | | | | | | | | | | | | | | | | | | | | | | | | | | | | | | | | | | | | | | | | | | | | | | | | | | | | | | | | | | | | | | | | | | | | | | | | | | | | | | | | | | | | | | | | | | | | | | | | | | | | | | | | | | | | | | | | | | | | | | | | | | | | | | | | | | | | | | | | | | | | | | | | | | | | | | | | | | | | | | | | | | | | | | | | | | | | | | | | | | | | | | |
| --- | --- | --- | --- | --- | --- | --- | --- | --- | --- | --- | --- | --- | --- | --- | --- | --- | --- | --- | --- | --- | --- | --- | --- | --- | --- | --- | --- | --- | --- | --- | --- | --- | --- | --- | --- | --- | --- | --- | --- | --- | --- | --- | --- | --- | --- | --- | --- | --- | --- | --- | --- | --- | --- | --- | --- | --- | --- | --- | --- | --- | --- | --- | --- | --- | --- | --- | --- | --- | --- | --- | --- | --- | --- | --- | --- | --- | --- | --- | --- | --- | --- | --- | --- | --- | --- | --- | --- | --- | --- | --- | --- | --- | --- | --- | --- | --- | --- | --- | --- | --- | --- | --- | --- | --- | --- | --- | --- | --- | --- | --- | --- | --- | --- | --- | --- | --- | --- | --- | --- | --- | --- | --- | --- | --- | --- | --- | --- | --- | --- | --- | --- | --- | --- | --- | --- | --- | --- | --- | --- | --- | --- | --- | --- | --- | --- | --- | --- | --- | --- | --- | --- | --- | --- | --- | --- | --- | --- | --- | --- | --- | --- | --- | --- | --- | --- | --- | --- | --- | --- | --- | --- | --- | --- | --- | --- | --- | --- | --- | --- | --- | --- | --- | --- | --- | --- | --- | --- | --- | --- | --- | --- | --- | --- | --- | --- | --- | --- | --- | --- | --- | --- | --- | --- | --- | --- | --- | --- | --- | --- | --- | --- | --- | --- | --- | --- | --- | --- | --- | --- | --- | --- | --- | --- | --- | --- | --- | --- | --- | --- | --- | --- | --- | --- | --- | --- | --- | --- | --- | --- | --- | --- | --- | --- | --- | --- | --- | --- | --- | --- | --- | --- | --- | --- | --- | --- | --- | --- | --- | --- | --- | --- | --- | --- | --- | --- | --- | --- | --- | --- | --- | --- | --- | --- | --- | --- | --- | --- | --- | --- | --- | --- | --- | --- | --- | --- | --- | --- | --- | --- | --- | --- | --- | --- | --- | --- | --- | --- | --- | --- | --- | --- | --- | --- | --- | --- | --- | --- | --- | --- | --- | --- | --- | --- | --- | --- | --- | --- | --- | --- | --- | --- | --- | --- | --- | --- | --- | --- | --- | --- | --- | --- | --- | --- | --- | --- | --- | --- | --- | --- | --- | --- | --- | --- | --- | --- | --- | --- | --- | --- | --- | --- | --- | --- | --- | --- | --- | --- | --- | --- | --- | --- | --- | --- | --- | --- | --- | --- | --- | --- | --- | --- | --- | --- | --- | --- | --- | --- | --- | --- | --- | --- | --- | --- | --- | --- | --- | --- | --- | --- | --- | --- | --- | --- | --- | --- | --- | --- | --- | --- | --- | --- | --- | --- | --- | --- | --- | --- | --- | --- | --- | --- | --- | --- | --- | --- | --- | --- | --- | --- | --- | --- | --- | --- | --- | --- | --- | --- | --- | --- | --- | --- | --- | --- | --- | --- | --- | --- | --- | --- | --- | --- | --- | --- | --- | --- | --- | --- | --- | --- | --- | --- | --- | --- | --- | --- | --- | --- | --- | --- | --- | --- | --- | --- | --- | --- | --- | --- | --- | --- | --- | --- | --- | --- | --- | --- | --- | --- | --- | --- | --- | --- | --- | --- | --- | --- | --- | --- | --- | --- | --- | --- | --- | --- | --- | --- | --- | --- | --- | --- | --- | --- | --- | --- | --- | --- | --- | --- | --- | --- | --- | --- | --- | --- | --- | --- | --- | --- | --- | --- | --- | --- | --- | --- | --- | --- | --- | --- | --- | --- | --- | --- | --- | --- | --- | --- | --- | --- | --- | --- | --- | --- | --- | --- | --- | --- | --- | --- | --- | --- | --- | --- | --- | --- | --- | --- | --- | --- | --- | --- | --- | --- | --- | --- | --- | --- | --- | --- | --- | --- | --- | --- | --- | --- | --- | --- | --- | --- | --- | --- | --- | --- | --- | --- | --- | --- | --- | --- | --- | --- | --- | --- | --- | --- | --- | --- | --- | --- | --- | --- | --- | --- | --- | --- | --- | --- | --- | --- | --- | --- | --- | --- | --- | --- | --- | --- | --- | --- | --- | --- | --- | --- | --- | --- | --- | --- | --- | --- | --- | --- | --- | --- | --- | --- | --- | --- | --- | --- | --- | --- | --- | --- | --- | --- | --- | --- | --- | --- | --- | --- | --- | --- | --- | --- | --- | --- | --- | --- | --- | --- | --- | --- | --- | --- | --- | --- | --- | --- | --- | --- | --- | --- | --- | --- | --- | --- | --- | --- | --- | --- | --- | --- | --- | --- | --- | --- | --- | --- | --- | --- | --- | --- | --- | --- | --- | --- | --- | --- | --- | --- | --- | --- | --- | --- | --- | --- | --- | --- | --- | --- | --- | --- | --- | --- | --- | --- | --- | --- | --- | --- | --- | --- | --- | --- | --- | --- | --- | --- | --- | --- | --- | --- | --- | --- | --- | --- | --- | --- | --- | --- | --- | --- | --- | --- | --- | --- | --- | --- | --- | --- | --- | --- | --- | --- | --- | --- | --- | --- | --- | --- | --- | --- | --- | --- | --- | --- | --- | --- | --- | --- | --- | --- | --- | --- | --- | --- | --- | --- | --- | --- | --- | --- | --- | --- | --- | --- | --- | --- | --- | --- | --- | --- | --- | --- | --- | --- | --- | --- | --- | --- | --- | --- | --- | --- | --- | --- | --- | --- | --- | --- | --- | --- | --- | --- | --- | --- | --- | --- | --- | --- | --- | --- | --- | --- | --- | --- | --- | --- | --- | --- | --- | --- | --- | --- | --- | --- | --- | --- | --- | --- | --- | --- | --- | --- | --- | --- | --- | --- | --- | --- | --- | --- | --- | --- | --- | --- | --- | --- | --- | --- | --- | --- | --- | --- | --- | --- | --- | --- | --- | --- | --- | --- | --- | --- | --- | --- | --- | --- | --- | --- | --- | --- | --- | --- | --- | --- | --- | --- | --- | --- | --- | --- | --- | --- | --- | --- | --- | --- | --- | --- | --- | --- | --- | --- | --- | --- | --- | --- | --- | --- | --- | --- | --- | --- | --- | --- | --- | --- | --- | --- | --- | --- | --- | --- | --- | --- | --- | --- | --- | --- | --- | --- | --- | --- | --- | --- | --- | --- | --- | --- | --- | --- | --- | --- | --- | --- | --- | --- | --- | --- | --- | --- | --- | --- | --- | --- | --- | --- | --- | --- | --- | --- | --- | --- | --- | --- | --- | --- | --- | --- | --- | --- | --- | --- | --- | --- | --- | --- | --- | --- | --- | --- | --- | --- | --- | --- | --- | --- | --- | --- | --- | --- | --- | --- | --- | --- | --- | --- | --- | --- | --- | --- | --- | --- | --- | --- | --- | --- | --- | --- | --- | --- | --- | --- | --- | --- | --- | --- | --- | --- | --- | --- | --- | --- | --- | --- | --- | --- | --- | --- | --- | --- | --- | --- | --- | --- | --- | --- | --- | --- | --- | --- | --- | --- | --- | --- | --- | --- | --- | --- | --- | --- | --- | --- | --- | --- | --- | --- | --- | --- | --- | --- | --- | --- | --- | --- | --- | --- | --- | --- | --- | --- | --- | --- | --- | --- | --- | --- | --- | --- | --- | --- | --- | --- | --- | --- | --- | --- | --- | --- | --- | --- | --- | --- | --- | --- | --- | --- | --- | --- | --- | --- | --- | --- | --- | --- | --- | --- | --- | --- | --- | --- | --- | --- | --- | --- | --- | --- | --- | --- | --- | --- | --- | --- | --- | --- | --- | --- | --- | --- | --- | --- | --- | --- | --- | --- | --- | --- | --- | --- | --- | --- | --- | --- | --- | --- | --- | --- | --- | --- | --- | --- | --- | --- | --- | --- | --- | --- | --- | --- | --- | --- | --- | --- | --- | --- | --- | --- | --- | --- | --- | --- | --- | --- | --- | --- | --- | --- | --- | --- | --- | --- | --- | --- | --- | --- | --- | --- | --- | --- | --- | --- | --- | --- | --- | --- | --- | --- | --- | --- | --- | --- | --- | --- | --- | --- | --- | --- | --- | --- | --- | --- | --- | --- | --- | --- | --- | --- | --- | --- | --- | --- | --- | --- | --- | --- | --- | --- | --- | --- | --- | --- | --- | --- | --- | --- | --- | --- | --- | --- | --- | --- | --- | --- | --- | --- | --- | --- | --- | --- | --- | --- | --- | --- | --- | --- | --- | --- | --- | --- | --- | --- | --- | --- | --- | --- | --- | --- | --- | --- | --- | --- | --- | --- | --- | --- | --- | --- | --- | --- | --- | --- | --- | --- | --- | --- | --- | --- | --- | --- | --- | --- | --- | --- | --- | --- | --- | --- | --- | --- | --- | --- | --- | --- | --- | --- | --- | --- | --- | --- | --- | --- | --- | --- | --- | --- | --- | --- | --- | --- | --- | --- | --- | --- | --- | --- | --- | --- | --- | --- | --- | --- | --- | --- | --- | --- | --- | --- | --- | --- | --- | --- | --- | --- | --- | --- | --- | --- | --- | --- | --- | --- | --- | --- | --- | --- | --- | --- | --- | --- | --- | --- | --- | --- | --- | --- | --- | --- | --- | --- | --- | --- | --- | --- | --- | --- | --- | --- | --- | --- | --- | --- | --- | --- | --- | --- | --- | --- | --- | --- | --- | --- | --- | --- | --- | --- | --- | --- | --- | --- | --- | --- | --- | --- | --- | --- | --- | --- | --- | --- | --- | --- | --- | --- | --- | --- | --- | --- | --- | --- | --- | --- | --- | --- | --- | --- | --- | --- | --- | --- | --- | --- | --- | --- | --- | --- | --- | --- | --- | --- | --- | --- | --- | --- | --- | --- | --- | --- | --- | --- | --- | --- | --- | --- | --- | --- | --- | --- | --- | --- | --- | --- | --- | --- | --- | --- | --- | --- | --- | --- | --- | --- | --- | --- | --- | --- | --- | --- | --- | --- | --- | --- | --- | --- | --- | --- | --- | --- | --- | --- | --- | --- | --- | --- | --- | --- | --- | --- | --- | --- | --- | --- | --- | --- | --- | --- | --- | --- | --- | --- | --- | --- | --- | --- | --- | --- | --- | --- | --- | --- | --- | --- | --- | --- | --- | --- | --- | --- | --- | --- | --- | --- | --- | --- | --- | --- | --- | --- | --- | --- | --- | --- | --- | --- | --- | --- | --- | --- | --- | --- | --- | --- | --- | --- | --- | --- | --- | --- | --- | --- | --- | --- | --- | --- | --- | --- | --- | --- | --- | --- | --- | --- | --- | --- | --- | --- | --- | --- | --- | --- | --- | --- | --- | --- | --- | --- | --- | --- | --- | --- | --- | --- | --- | --- | --- | --- | --- | --- | --- | --- | --- | --- | --- | --- | --- | --- | --- | --- | --- | --- | --- | --- | --- | --- | --- | --- | --- | --- | --- | --- | --- | --- | --- | --- | --- | --- | --- | --- | --- | --- | --- | --- |
| London | London | London | London | Paris | Paris | Paris | Paris | London | London | London | London | Paris | Paris | Paris | Paris | London | London | London | London | Paris | Paris | Paris | Paris | London | London | London | London | Paris | Paris | Paris | Paris | London | London | London | London | Paris | Paris | Paris | Paris | London | London | London | London | Paris | Paris | Paris | Paris | London | London | London | London | Paris | Paris | Paris | Paris | London | London | London | London | Paris | Paris | Paris | Paris | London | London | London | London | Paris | Paris | Paris | Paris | London | London | London | London | Paris | Paris | Paris | Paris | London | London | London | London | Paris | Paris | Paris | Paris | London | London | London | London | Paris | Paris | Paris | Paris | London | London | London | London | Paris | Paris | Paris | Paris | London | London | London | London | Paris | Paris | Paris | Paris | London | London | London | London | Paris | Paris | Paris | Paris | London | London | London | London | Paris | Paris | Paris | Paris | London | London | London | London | Paris | Paris | Paris | Paris | London | London | London | London | Paris | Paris | Paris | Paris | London | London | London | London | Paris | Paris | Paris | Paris | London | London | London | London | Paris | Paris | Paris | Paris | London | London | London | London | Paris | Paris | Paris | Paris | London | London | London | London | Paris | Paris | Paris | Paris | London | London | London | London | Paris | Paris | Paris | Paris | London | London | London | London | Paris | Paris | Paris | Paris | London | London | London | London | Paris | Paris | Paris | Paris | London | London | London | London | Paris | Paris | Paris | Paris | London | London | London | London | Paris | Paris | Paris | Paris | London | London | London | London | Paris | Paris | Paris | Paris | London | London | London | London | Paris | Paris | Paris | Paris | London | London | London | London | Paris | Paris | Paris | Paris | London | London | London | London | Paris | Paris | Paris | Paris | London | London | London | London | Paris | Paris | Paris | Paris | London | London | London | London | Paris | Paris | Paris | Paris | London | London | London | London | Paris | Paris | Paris | Paris | London | London | London | London | Paris | Paris | Paris | Paris | London | London | London | London | Paris | Paris | Paris | Paris | London | London | London | London | Paris | Paris | Paris | Paris | London | London | London | London | Paris | Paris | Paris | Paris | London | London | London | London | Paris | Paris | Paris | Paris | London | London | London | London | Paris | Paris | Paris | Paris | London | London | London | London | Paris | Paris | Paris | Paris | London | London | London | London | Paris | Paris | Paris | Paris | London | London | London | London | Paris | Paris | Paris | Paris | London | London | London | London | Paris | Paris | Paris | Paris | London | London | London | London | Paris | Paris | Paris | Paris | London | London | London | London | Paris | Paris | Paris | Paris | London | London | London | London | Paris | Paris | Paris | Paris | London | London | London | London | Paris | Paris | Paris | Paris | London | London | London | London | Paris | Paris | Paris | Paris | London | London | London | London | Paris | Paris | Paris | Paris | London | London | London | London | Paris | Paris | Paris | Paris | London | London | London | London | Paris | Paris | Paris | Paris | London | London | London | London | Paris | Paris | Paris | Paris | London | London | London | London | Paris | Paris | Paris | Paris | London | London | London | London | Paris | Paris | Paris | Paris | London | London | London | London | Paris | Paris | Paris | Paris | London | London | London | London | Paris | Paris | Paris | Paris | London | London | London | London | Paris | Paris | Paris | Paris | London | London | London | London | Paris | Paris | Paris | Paris | London | London | London | London | Paris | Paris | Paris | Paris | London | London | London | London | Paris | Paris | Paris | Paris | London | London | London | London | Paris | Paris | Paris | Paris | London | London | London | London | Paris | Paris | Paris | Paris | London | London | London | London | Paris | Paris | Paris | Paris | London | London | London | London | Paris | Paris | Paris | Paris | London | London | London | London | Paris | Paris | Paris | Paris | London | London | London | London | Paris | Paris | Paris | Paris | London | London | London | London | Paris | Paris | Paris | Paris | London | London | London | London | Paris | Paris | Paris | Paris | London | London | London | London | Paris | Paris | Paris | Paris | London | London | London | London | Paris | Paris | Paris | Paris | London | London | London | London | Paris | Paris | Paris | Paris | London | London | London | London | Paris | Paris | Paris | Paris | London | London | London | London | Paris | Paris | Paris | Paris | London | London | London | London | Paris | Paris | Paris | Paris | London | London | London | London | Paris | Paris | Paris | Paris | London | London | London | London | Paris | Paris | Paris | Paris | London | London | London | London | Paris | Paris | Paris | Paris | London | London | London | London | Paris | Paris | Paris | Paris | London | London | London | London | Paris | Paris | Paris | Paris | London | London | London | London | Paris | Paris | Paris | Paris | London | London | London | London | Paris | Paris | Paris | Paris | London | London | London | London | Paris | Paris | Paris | Paris | London | London | London | London | Paris | Paris | Paris | Paris | London | London | London | London | Paris | Paris | Paris | Paris | London | London | London | London | Paris | Paris | Paris | Paris | London | London | London | London | Paris | Paris | Paris | Paris | London | London | London | London | Paris | Paris | Paris | Paris | London | London | London | London | Paris | Paris | Paris | Paris | London | London | London | London | Paris | Paris | Paris | Paris | London | London | London | London | Paris | Paris | Paris | Paris | London | London | London | London | Paris | Paris | Paris | Paris | London | London | London | London | Paris | Paris | Paris | Paris | London | London | London | London | Paris | Paris | Paris | Paris | London | London | London | London | Paris | Paris | Paris | Paris | London | London | London | London | Paris | Paris | Paris | Paris | London | London | London | London | Paris | Paris | Paris | Paris | London | London | London | London | Paris | Paris | Paris | Paris | London | London | London | London | Paris | Paris | Paris | Paris | London | London | London | London | Paris | Paris | Paris | Paris | London | London | London | London | Paris | Paris | Paris | Paris | London | London | London | London | Paris | Paris | Paris | Paris | London | London | London | London | Paris | Paris | Paris | Paris | London | London | London | London | Paris | Paris | Paris | Paris | London | London | London | London | Paris | Paris | Paris | Paris | London | London | London | London | Paris | Paris | Paris | Paris | London | London | London | London | Paris | Paris | Paris | Paris | London | London | London | London | Paris | Paris | Paris | Paris | London | London | London | London | Paris | Paris | Paris | Paris | London | London | London | London | Paris | Paris | Paris | Paris | London | London | London | London | Paris | Paris | Paris | Paris | London | London | London | London | Paris | Paris | Paris | Paris | London | London | London | London | Paris | Paris | Paris | Paris | London | London | London | London | Paris | Paris | Paris | Paris | London | London | London | London | Paris | Paris | Paris | Paris | London | London | London | London | Paris | Paris | Paris | Paris | London | London | London | London | Paris | Paris | Paris | Paris | London | London | London | London | Paris | Paris | Paris | Paris | London | London | London | London | Paris | Paris | Paris | Paris | London | London | London | London | Paris | Paris | Paris | Paris | London | London | London | London | Paris | Paris | Paris | Paris | London | London | London | London | Paris | Paris | Paris | Paris | London | London | London | London | Paris | Paris | Paris | Paris | London | London | London | London | Paris | Paris | Paris | Paris | London | London | London | London | Paris | Paris | Paris | Paris | London | London | London | London | Paris | Paris | Paris | Paris | London | London | London | London | Paris | Paris | Paris | Paris | London | London | London | London | Paris | Paris | Paris | Paris | London | London | London | London | Paris | Paris | Paris | Paris | London | London | London | London | Paris | Paris | Paris | Paris | London | London | London | London | Paris | Paris | Paris | Paris | London | London | London | London | Paris | Paris | Paris | Paris | London | London | London | London | Paris | Paris | Paris | Paris | London | London | London | London | Paris | Paris | Paris | Paris | London | London | London | London | Paris | Paris | Paris | Paris | London | London | London | London | Paris | Paris | Paris | Paris | London | London | London | London | Paris | Paris | Paris | Paris | London | London | London | London | Paris | Paris | Paris | Paris | London | London | London | London | Paris | Paris | Paris | Paris | London | London | London | London | Paris | Paris | Paris | Paris | London | London | London | London | Paris | Paris | Paris | Paris | London | London | London | London | Paris | Paris | Paris | Paris | London | London | London | London | Paris | Paris | Paris | Paris | London | London | London | London | Paris | Paris | Paris | Paris | London | London | London | London | Paris | Paris | Paris | Paris | London | London | London | London | Paris | Paris | Paris | Paris | London | London | London | London | Paris | Paris | Paris | Paris | London | London | London | London | Paris | Paris | Paris | Paris | London | London | London | London | Paris | Paris | Paris | Paris | London | London | London | London | Paris | Paris | Paris | Paris | London | London | London | London | Paris | Paris | Paris | Paris | London | London | London | London | Paris | Paris | Paris | Paris | London | London | London | London | Paris | Paris | Paris | Paris | London | London | London | London | Paris | Paris | Paris | Paris | London | London | London | London | Paris | Paris | Paris | Paris | London | London | London | London | Paris | Paris | Paris | Paris | London | London | London | London | Paris | Paris | Paris | Paris | London | London | London | London | Paris | Paris | Paris | Paris | London | London | London | London | Paris | Paris | Paris | Paris | London | London | London | London | Paris | Paris | Paris | Paris | London | London | London | London | Paris | Paris | Paris | Paris | London | London | London | London | Paris | Paris | Paris | Paris | London | London | London | London | Paris | Paris | Paris | Paris | London | London | London | London | Paris | Paris | Paris | Paris | London | London | London | London | Paris | Paris | Paris | Paris | London | London | London | London | Paris | Paris | Paris | Paris | London | London | London | London | Paris | Paris | Paris | Paris | London | London | London | London | Paris | Paris | Paris | Paris | London | London | London | London | Paris | Paris | Paris | Paris | London | London | London | London | Paris | Paris | Paris | Paris | London | London | London | London | Paris | Paris | Paris | Paris | London | London | London | London | Paris | Paris | Paris | Paris | London | London | London | London | Paris | Paris | Paris | Paris | London | London | London | London | Paris | Paris | Paris | Paris | London | London | London | London | Paris | Paris | Paris | Paris | London | London | London | London | Paris | Paris | Paris | Paris | London | London | London | London | Paris | Paris | Paris | Paris | London | London | London | London | Paris | Paris | Paris | Paris | London | London | London | London | Paris | Paris | Paris | Paris | London | London | London | London | Paris | Paris | Paris | Paris | London | London | London | London | Paris | Paris | Paris | Paris | London | London | London | London | Paris | Paris | Paris | Paris | London | London | London | London | Paris | Paris | Paris | Paris | London | London | London | London | Paris | Paris | Paris | Paris | London | London | London | London | Paris | Paris | Paris | Paris | London | London | London | London | Paris | Paris | Paris | Paris | London | London | London | London | Paris | Paris | Paris | Paris | London | London | London | London | Paris | Paris | Paris | Paris | London | London | London | London | Paris | Paris | Paris | Paris | London | London | London | London | Paris | Paris | Paris | Paris | London | London | London | London | Paris | Paris | Paris | Paris | London | London | London | London | Paris | Paris | Paris | Paris | London | London | London | London | Paris | Paris | Paris | Paris | London | London | London | London | Paris | Paris | Paris | Paris | London | London | London | London | Paris | Paris | Paris | Paris | London | London | London | London | Paris | Paris | Paris | Paris | London | London | London | London | Paris | Paris | Paris | Paris | London | London | London | London | Paris | Paris | Paris | Paris | London | London | London | London | Paris | Paris | Paris | Paris | London | London | London | London | Paris | Paris | Paris | Paris | London | London | London | London | Paris | Paris | Paris | Paris | London | London | London | London | Paris | Paris | Paris | Paris | London | London | London | London | Paris | Paris | Paris | Paris | London | London | London | London | Paris | Paris | Paris | Paris |
The Bailey's Hotel London
Moderate Deluxe