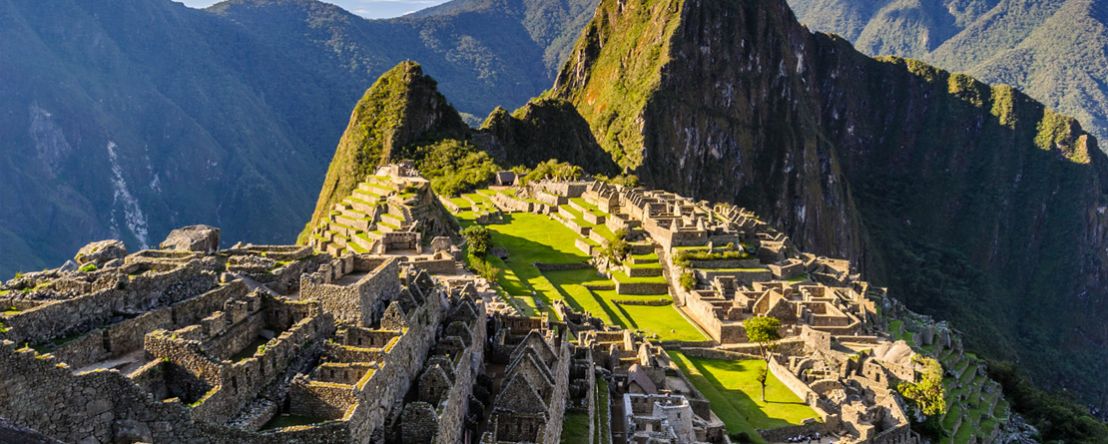 Peru Highlights 2019
8 days from Lima to Lima
Starting at
$1,700
Destinations & Sightseeing
Itinerary and Meals
Accomodations
---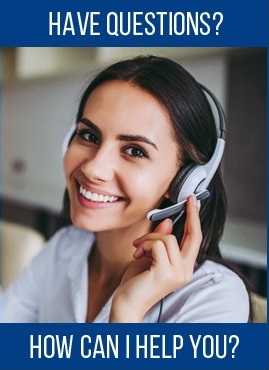 800.528.9300
Abundance…yep, we all want it. While Monograms can't help you win the lottery, we can help you find "the land of abundance," which is how the Quechua Indians refer to Peru. And let's be honest, when it comes to archaeological treasures, few places compare to Peru! So let Monograms make it easy for you to travel to Peru on this 8-day vacation. We've arranged hotel reservations for you, buffet breakfast daily plus a few other meals, sightseeing, and transportation between cities. Plus, to help you feel comfortable in this foreign land, you'll have access to a Local Host® in each city, a "friend" who will answer your questions, offer suggestions, and help your vacation run smoothly. On your first day in Lima, your first Local Host will meet you at your hotel and give you materials to familiarize you with the city. The next morning, after an included breakfast, your guided sightseeing with a local expert features the historic city center and Santo Domingo Convent with its relics—not to mention insider stories to make the experience really come alive. Then you're off to Cusco, high in the Andes. In Cusco, among many sights, your included sightseeing tour features the Santo Domingo Monastery, an important temple devoted to the sun, and the Temple of Sacsayhuaman, built in the early 12th century with some stones weighing more than 350 tons—built without the use of modern technology and machinery! Cusco offers some fantastic gastronomic delights, so be sure to ask your Cusco Local Host for recommendations. In the Sacred Valley, visit the market town of Pisac, where you can find local wares at bargain prices, and Ollantaytambo, a great example of Inca town planning and with some of the finest examples of Inca masonry.No trip to Peru is complete without a visit to Machu Picchu, built in 1450 at the height of the Inca Empire and without a doubt one of the most magnificent settings in South America. You'll take a train to Machu Picchu, receive an included tour, and if you desire, you'll have the opportunity to see the sunrise over Machu Picchu and hike to the Sun Gate, the ancient entrance used by the Incas, with your second included entrance to the ruins. Plus, you'll have access to a Local Host in Machu Picchu—someone who can tell you the history and the culture like no one else. You'd think the opportunity to have three Local Hosts to assist you would be enough for Monograms. But we've taken it one step further by including transportation, sightseeing, and breakfasts. With Monograms, you'll get to experience the "land of abundance" as it was meant to be experienced!
Destination & Sightseeing
Transportation:
As outlined in the day-by-day itinerary and private airport transfers to/from intra-vacation flights; intra-vacation flights not included.
MEALS
Buffet breakfast daily; 2 lunches; 1 three-course dinner
ITINERARY
Arrive in Lima, where you will be met by your Local Host
Your included CITY TOUR focuses on Lima's rich colonial history as well as the modern city. Lima was the bastion of Spanish South America from its founding in 1535 until the independence of the South American republics in the early 19th century. See the cathedral, where the remains of Francisco Pizarro are sealed in a wooden coffin, the Santo Domingo CONVENT to see the relics of three famous Peruvian saints–Santa Rosa de Lima, San Martin de Porres, and San Juan Macias

Breakfast
Fly to Cusco, high in the Andes. Your GUIDED TOUR visits the Santo Domingo MONASTERY, one of the most important temples devoted to worship of the sun. It is said it was covered in gold leaf and filled with golden representations of nature. At Plaza de Armas, see the cathedral before taking a short drive outside the city to the ruins of SACSAYHUAMAN with its intricate stone walls, the amphitheater of KENKO, and the red fortress of PUCA PUCARA

Breakfast
Day 4 CUSCO–SACRED VALLEY.
Today, a short drive into the Urubamba Valley, the Sacred Valley of the Incas, brings you to AWANAKANCHA to learn about the importance of the alpaca (llama) for Inca cultures, as well as the ancient weaving techniques still in use today. Continue to the market town of PISAC, where you can buy handmade rugs, alpaca sweaters, and jewelry at bargain prices. At the other end of the valley, visit OLLANTAYTAMBO to see some of the finest examples of Inca masonry

Breakfast
Lunch
Day 5 SACRED VALLEY–MACHU PICCHU.
Board a TRAIN TRIP bound for MACHU PICCHU and cut a path through the Sacred Valley to this "Lost City of the Incas," discovered by American explorer Hiram Bingham in 1911. On a GUIDED TOUR, explore this intact fortress with its temple remains, holy houses, and mile-long aqueduct. For hikers, a brisk one-hour walk leads to the Sun Gate, the ancient entrance used by the Incas

Breakfast
Lunch

Dinner
Day 6 MACHU PICCHU–SACRED VALLEY–CUSCO.
A morning at leisure allows you to wake up early to see the sunrise over MACHU PICCHU with your second included entrance to the ruins. Return to Cusco this evening, where your Local Host can recommend dining options for your free night

Breakfast
Fly to Lima, where the remainder of the day is at your leisure

Breakfast
Your vacation ends with breakfast this morning.
Accommodations
| | | | | | | | | | | | | | | | | | | | | | | | | | | | | | | | | | | | | | | | | | | | | | | | | | | | | | | | | | | | | | | | | | | | | | | | | | | | | | | | | | | | | | | | | | | | | | | | | | | | | | | | | | | | | | | | | | | | | | | | | | | | | | | | | | | | | | | | | | | | | | | | | | | | | | | | | | | | | | | | | | | | | | | | | | | | | | | | | | | | | | | | | | | | | | | | | | | | | | | | | | | | | | | | | | | | | | | | | | | | | | | | | | | | | | | | | | | | | | | | | | | | | | | | | | | | | | | | | | | | | | | | | | | | | | | | | | | | | | | | | | | | | | | | | | | | | | | | | | | | | | | | | | | | | | | | | | | | | | | | | | | | | | | | | | | | | | | | | | | | | | | | | | | | | | | | | | | | | | | | | | | | | | | | | | | | | | | | | | | | | | | | | | | | | | | | | | | | | | | | | | | | | | | | | | | | | | | | | | | | | | | | | | | | | | | | | | | | | | | | | | | | | | | | | | | | | | | | | | | | | | | | | | | | | | | | | | | | | | | | | | | | | | | | | | | | | | | | | | | | | | | | | | | | | | | | | | | | | | | | | | | | | | | | | | | | | | | | | | | | | | | | | | | | | | | | | | | | | | | | | | | | | | | | | | | | | | | | | | | | | | | | | | | | | | | | | | | | | | | | | | | | | | | | | | | | | | | | | | | | | | | | | | | | | | | | | | | | | | | | | | | | | | | | | | | | | | | | | | | | | | | | | | | | | | | | | | | | | | | | | | | | | | | | | | | | | | | | | | | | | | | | | | | | | | | | | | | | | | | | | | | | | | | | | | | | | | | | | | | | | | | | | | | | | | | | | | | | | | | | | | | | | | | | | | | | | | | | | | | | | | | | | | | | | | | | | | | | | | | | | | | | | | | | | | | | | | | | | | | | | | | | | | | | | | | | | | | | | | | | | | | | | | | | | | | | | | | | | | | | | | | | | | | | | | | | | | | | | | | | | | | | | | | | | | | | | | | | | | | | | | | | | | | | | | | | | | | | | | | | | | | | | | | | | | | | | | | | | | | | | | | | | | | | | | | | | | | | | | | | | | | | | | | | | | | | | | | | | | | | | | | | | | | | | | | | | | | | | | | | | | | | | | | | | | | | | | | | | | | | | | | | | | | | | | | | | | | | | | | | | | | | | | | | | | | | | | | | | | | | | | | | | | | | | | | | | | | | | | | | | | | | | | | | | | | | | | | | | | | | | | | | | | | | | | | | | | | | | | | | | | | | | | | | | | | | | | | | | | | | | | | | | | | | | | | | | | | | | | | | | | | | | | | | | | | | | | | | | | | | | | | | | | | | | | | | | | | | | | | | | | | | | | | | | | | | | | | | | | | | | | | | | | | | | | | | | | | | | | | | | | | | | | | | | | | | | | | | | | | | | | | | | | | | | | | | | | | | | | | | | | | | | | | | | | | | | | | | | | | | | | | | | | | | | | | | | | | | | | | | | | | | | | | | | | | | | | | | | | | | | | | | | | | | | | | | | | | | | | | | | | | | | | | | | | | | | | | | | | | | | | | | | | | | | | | | | | | | | | | | | | | | | | | | | | | | | | | | | | | | | | | | | | | | | | | | | | | | | | | | | | | | | | | | | | | | | | | | | | | | | | | | | | | | | | | | | | | | | | | | | | | | | | | | | | | | | | | | | | | | | | | | | | | | | | | | | | | | | | | | | | | | | | | | | | | | | | | | | | | | | | | | | | | | | | | | | | | | | | | | | | | | | | | | | | | | | | | | | | | | | | | | | | | | | | | | | | | | | | | | | | | | | | | | | | | | | | | | | | | | | | | | | | | | | | | | | | | | | | | | | | | | | | | | | | | | | | | | | | | | | | | | | | | | | | | | | | | | | | | | | | | | | | | | | | | | | | | | | | | | | | | | | | | | | | | | | | | | | | | | | | | | | | | | | | | | | | | | | | | | | | | | | | | | | | | | | | | | | | | | | | | | | | | | | | | | | | | | | | | | | | | | | | | | | | | | | | | | | | | | | | | | | | | | | | | | | | | | | | | | | | | | | | | | | | | | | | | | | | | | | | | | | | | | | | | | | | | | | | | | | | | | | | | | | | | | | | | | | | | | | | | | | | | | | | | | | | | | | | | | | | | | | | | | | | | | | | | | | | | | | | | | | | | | | | | | | | | | | | | | | | | | | | | | | | | | | | | | | | | | | | | | | | | | | | | | | | | | | | | | | | | | | | | | | | | | | | | | | | | | | | | | | | | | | | | | | | | | | | | | | | | | | | | | | | | | | | | | | | | | | | | | | | | | | | | | | | | | | | | | | | | | | | | | | | | | | | | | | | | | | | | | | | | | | | | | | | | | | | | | | | | | | | | | | | | | | | | | | | | | | | | | | | | | | | | | | | | | | | | | | | | | | | | | | | | | | | | | | | | | | | | | | | | | | | | | | | | | | | | | | | | | | | | | | | | | | | | | | | | | | | | | | | | | | | | | | | | | | | | | | | | | | | | | | | | | | | | | | | | | | | | | | | | | | | | | | | | | | | | | | | | | | | | | | | | | | | | | | | | | | | | | | | | | | | | | | | | | | | | | | | | | | | | | | | | | | | | | | | | | | | | | | | | | | | | | | | | | | | | | | | | | | | | | | | | | | | | | | | | | | | | | | | | | | | | | | | | | | | | | | | | | | | | | | | | | | | | | | | | | | | | | | | | | | | | | | | | | | | | | | | | | | | | | | | | | | | | | | | | | | | | | | | | | | | | | | | | | | | | | | | | | | | | | | | | | | | | | | | | | | | | | | | | | | | | | | | | | | | | | | | | | | | | | | | | | | | | | | | | | | | | | | | | | | | | | | | | | | | | | | | | | | | | | | | | | | | | | | | | | | | | | | | | | | | | | | | | | | | | | | | | | | | | | | | | | | | | | | | | | | | | | | | | | | | | | | | | | | | | | | | | | | | | | | | | | | | | | | | | | | | | | | | | | | | | | | | | | | | | | | | | | | | | | | | | | | | | | | | | | | | | | | | | | | | | | | | | | | | | | | | | | | | | | | | | | | | | | | | | | | | | | | | | | | | | | | | | | | | | | | | | | | | | | | | | | | | | | | | | | | | | | | | | | | | | | | | | | | | | | | | | | | | | | | | | | | | | | | | | | | | | | | | | | | | | | | | | | | | | | | | | | | | | | | | | | | | | | | | | | | | | | | | | | | | | | | | | | | | | | | | | | | | | | | | | | | | | | | | | | | | | | | | | | | | | | | | | | | | | | | | | | | | | | | | | | | | | | | | | | | | | | | | | | | | | | | | | | | | | | | | | | | | | | | | | | | | | | | | | | | | | | | | | | | | | | | | | | | | | | | | | | | | | | | | | | | | | | | | | | | | | | | | | | | | | | | | | | | | | | | | | | | | | | | | | | | | | | | | | | | | | | | | | | | | | | | | | | | | | | | | | | | | | | | | | | | | | | | | | | | | | | | | | | | | | | | | | | | | | | | | | | | | | | | | | | | | | | | | | | | | | | | | | | | | | | | | | | | | | | | | | | | | | | | | | | | | | | | | | | | | | | | | | | | | | | | | | | | | | | | | | | | | | | | | | | | | | | | | | | | | | | | | | | | | | | | | | | | | | | | | | | | | | | | | | | | | | | | | | | | | | | | | | | | | | | | | | | | | | | | | | | | | | | | | | | | | | | | | | | | | | | | | | | | | | | | | | | | | | | | | | | | | | | | | | | | | | | | | | | | | | | | | | | | | | | | | | | | | | | | | | | | | | | | | | | | | | | | | | | | | | | | | | | | | | | | | | | | | | | | | | | | | | | | | | | | | | | | | | | | | | | | | | | | | | | | | | | | | | | | | | | | | | | | | | | | | | | | | | | | | | | | | | | | | | | | | | | | | | | | | | | | | | | | | | | | | | | | | | | | | | | | | | | | | | | | | | | | | | | | | | | | | | | | | | | | | | | | | | | | | | | | | | | | | | | | | | | | | | | | | | | | | | | | | | | | | | | | | | | | | | | | | | | | | | | | | | | | | | | | | | | | | | | | | | | | | | | | | | | | | | | | | | | | | | | | | | | | | | | | | | | | | | | | | | | | | | | | | | | | | | | | | | | | | | | | | | | | | | | | | | | | | | | | | | | | | | | | | | | | | | | | | | | | | | | | | | | | | | | | | | | | | | | | | | | | | | | | | | | | | | | | | | | | | | | | | | | | | | | | | | | | | | | | | | | | | | | | | | | | | | | | | | | | | | | | | | | | | | | | | | | | | | | | | | | | | | | | | | | | | | | | | | | | | | | | | | | | | | | | | | | | | | | | | | | | | | | | | | | | | | | | | | | | | | | | | | | | | | | | | | | | | | | | | | | | | | | | | | | | | | | | | | | | | | | | | | | | | | | | | | | | | | | | | | | | | | | | | | | | | | | | | | | | | | | | | | | | | | | | | | | | | | | | | | | | | | | | | | | | | | | | | | | | | | | | | | | | | | | | | | | | | | | | | | | | | | | | | | | | | | | | | | | | | | | | | | | | | | | | | | | | | | | | | | | | | | | | | | | | | | | | | | | | | | | | | | | | | | | | | | | | | | | | | | | | | | | | | | | | | | | | | | | | | | | | | | | | | | | | | | | | | | | | | | | | | | | | | | | | | | | | | | | | | | | | | | | | | | | | | | | | | | | | | | | | | | | | | | | | | | | | | | | | | | | | | | | | | | | | | | | | | | | | | | | | | | | | | | | | | | | | | | | | | | | | | | | | | | | | | | | | | | | | | | | | | | | | | | | | | | | | | | | | | | | | | | | | | | | | | | | | | | | | | | | | | | | | | | | | | | | | | | | | | | | | | | | | | | | | | | | | | | | | | | | | | | | | | | | | | | | | | | | | | | | | | | | | | | | |
| --- | --- | --- | --- | --- | --- | --- | --- | --- | --- | --- | --- | --- | --- | --- | --- | --- | --- | --- | --- | --- | --- | --- | --- | --- | --- | --- | --- | --- | --- | --- | --- | --- | --- | --- | --- | --- | --- | --- | --- | --- | --- | --- | --- | --- | --- | --- | --- | --- | --- | --- | --- | --- | --- | --- | --- | --- | --- | --- | --- | --- | --- | --- | --- | --- | --- | --- | --- | --- | --- | --- | --- | --- | --- | --- | --- | --- | --- | --- | --- | --- | --- | --- | --- | --- | --- | --- | --- | --- | --- | --- | --- | --- | --- | --- | --- | --- | --- | --- | --- | --- | --- | --- | --- | --- | --- | --- | --- | --- | --- | --- | --- | --- | --- | --- | --- | --- | --- | --- | --- | --- | --- | --- | --- | --- | --- | --- | --- | --- | --- | --- | --- | --- | --- | --- | --- | --- | --- | --- | --- | --- | --- | --- | --- | --- | --- | --- | --- | --- | --- | --- | --- | --- | --- | --- | --- | --- | --- | --- | --- | --- | --- | --- | --- | --- | --- | --- | --- | --- | --- | --- | --- | --- | --- | --- | --- | --- | --- | --- | --- | --- | --- | --- | --- | --- | --- | --- | --- | --- | --- | --- | --- | --- | --- | --- | --- | --- | --- | --- | --- | --- | --- | --- | --- | --- | --- | --- | --- | --- | --- | --- | --- | --- | --- | --- | --- | --- | --- | --- | --- | --- | --- | --- | --- | --- | --- | --- | --- | --- | --- | --- | --- | --- | --- | --- | --- | --- | --- | --- | --- | --- | --- | --- | --- | --- | --- | --- | --- | --- | --- | --- | --- | --- | --- | --- | --- | --- | --- | --- | --- | --- | --- | --- | --- | --- | --- | --- | --- | --- | --- | --- | --- | --- | --- | --- | --- | --- | --- | --- | --- | --- | --- | --- | --- | --- | --- | --- | --- | --- | --- | --- | --- | --- | --- | --- | --- | --- | --- | --- | --- | --- | --- | --- | --- | --- | --- | --- | --- | --- | --- | --- | --- | --- | --- | --- | --- | --- | --- | --- | --- | --- | --- | --- | --- | --- | --- | --- | --- | --- | --- | --- | --- | --- | --- | --- | --- | --- | --- | --- | --- | --- | --- | --- | --- | --- | --- | --- | --- | --- | --- | --- | --- | --- | --- | --- | --- | --- | --- | --- | --- | --- | --- | --- | --- | --- | --- | --- | --- | --- | --- | --- | --- | --- | --- | --- | --- | --- | --- | --- | --- | --- | --- | --- | --- | --- | --- | --- | --- | --- | --- | --- | --- | --- | --- | --- | --- | --- | --- | --- | --- | --- | --- | --- | --- | --- | --- | --- | --- | --- | --- | --- | --- | --- | --- | --- | --- | --- | --- | --- | --- | --- | --- | --- | --- | --- | --- | --- | --- | --- | --- | --- | --- | --- | --- | --- | --- | --- | --- | --- | --- | --- | --- | --- | --- | --- | --- | --- | --- | --- | --- | --- | --- | --- | --- | --- | --- | --- | --- | --- | --- | --- | --- | --- | --- | --- | --- | --- | --- | --- | --- | --- | --- | --- | --- | --- | --- | --- | --- | --- | --- | --- | --- | --- | --- | --- | --- | --- | --- | --- | --- | --- | --- | --- | --- | --- | --- | --- | --- | --- | --- | --- | --- | --- | --- | --- | --- | --- | --- | --- | --- | --- | --- | --- | --- | --- | --- | --- | --- | --- | --- | --- | --- | --- | --- | --- | --- | --- | --- | --- | --- | --- | --- | --- | --- | --- | --- | --- | --- | --- | --- | --- | --- | --- | --- | --- | --- | --- | --- | --- | --- | --- | --- | --- | --- | --- | --- | --- | --- | --- | --- | --- | --- | --- | --- | --- | --- | --- | --- | --- | --- | --- | --- | --- | --- | --- | --- | --- | --- | --- | --- | --- | --- | --- | --- | --- | --- | --- | --- | --- | --- | --- | --- | --- | --- | --- | --- | --- | --- | --- | --- | --- | --- | --- | --- | --- | --- | --- | --- | --- | --- | --- | --- | --- | --- | --- | --- | --- | --- | --- | --- | --- | --- | --- | --- | --- | --- | --- | --- | --- | --- | --- | --- | --- | --- | --- | --- | --- | --- | --- | --- | --- | --- | --- | --- | --- | --- | --- | --- | --- | --- | --- | --- | --- | --- | --- | --- | --- | --- | --- | --- | --- | --- | --- | --- | --- | --- | --- | --- | --- | --- | --- | --- | --- | --- | --- | --- | --- | --- | --- | --- | --- | --- | --- | --- | --- | --- | --- | --- | --- | --- | --- | --- | --- | --- | --- | --- | --- | --- | --- | --- | --- | --- | --- | --- | --- | --- | --- | --- | --- | --- | --- | --- | --- | --- | --- | --- | --- | --- | --- | --- | --- | --- | --- | --- | --- | --- | --- | --- | --- | --- | --- | --- | --- | --- | --- | --- | --- | --- | --- | --- | --- | --- | --- | --- | --- | --- | --- | --- | --- | --- | --- | --- | --- | --- | --- | --- | --- | --- | --- | --- | --- | --- | --- | --- | --- | --- | --- | --- | --- | --- | --- | --- | --- | --- | --- | --- | --- | --- | --- | --- | --- | --- | --- | --- | --- | --- | --- | --- | --- | --- | --- | --- | --- | --- | --- | --- | --- | --- | --- | --- | --- | --- | --- | --- | --- | --- | --- | --- | --- | --- | --- | --- | --- | --- | --- | --- | --- | --- | --- | --- | --- | --- | --- | --- | --- | --- | --- | --- | --- | --- | --- | --- | --- | --- | --- | --- | --- | --- | --- | --- | --- | --- | --- | --- | --- | --- | --- | --- | --- | --- | --- | --- | --- | --- | --- | --- | --- | --- | --- | --- | --- | --- | --- | --- | --- | --- | --- | --- | --- | --- | --- | --- | --- | --- | --- | --- | --- | --- | --- | --- | --- | --- | --- | --- | --- | --- | --- | --- | --- | --- | --- | --- | --- | --- | --- | --- | --- | --- | --- | --- | --- | --- | --- | --- | --- | --- | --- | --- | --- | --- | --- | --- | --- | --- | --- | --- | --- | --- | --- | --- | --- | --- | --- | --- | --- | --- | --- | --- | --- | --- | --- | --- | --- | --- | --- | --- | --- | --- | --- | --- | --- | --- | --- | --- | --- | --- | --- | --- | --- | --- | --- | --- | --- | --- | --- | --- | --- | --- | --- | --- | --- | --- | --- | --- | --- | --- | --- | --- | --- | --- | --- | --- | --- | --- | --- | --- | --- | --- | --- | --- | --- | --- | --- | --- | --- | --- | --- | --- | --- | --- | --- | --- | --- | --- | --- | --- | --- | --- | --- | --- | --- | --- | --- | --- | --- | --- | --- | --- | --- | --- | --- | --- | --- | --- | --- | --- | --- | --- | --- | --- | --- | --- | --- | --- | --- | --- | --- | --- | --- | --- | --- | --- | --- | --- | --- | --- | --- | --- | --- | --- | --- | --- | --- | --- | --- | --- | --- | --- | --- | --- | --- | --- | --- | --- | --- | --- | --- | --- | --- | --- | --- | --- | --- | --- | --- | --- | --- | --- | --- | --- | --- | --- | --- | --- | --- | --- | --- | --- | --- | --- | --- | --- | --- | --- | --- | --- | --- | --- | --- | --- | --- | --- | --- | --- | --- | --- | --- | --- | --- | --- | --- | --- | --- | --- | --- | --- | --- | --- | --- | --- | --- | --- | --- | --- | --- | --- | --- | --- | --- | --- | --- | --- | --- | --- | --- | --- | --- | --- | --- | --- | --- | --- | --- | --- | --- | --- | --- | --- | --- | --- | --- | --- | --- | --- | --- | --- | --- | --- | --- | --- | --- | --- | --- | --- | --- | --- | --- | --- | --- | --- | --- | --- | --- | --- | --- | --- | --- | --- | --- | --- | --- | --- | --- | --- | --- | --- | --- | --- | --- | --- | --- | --- | --- | --- | --- | --- | --- | --- | --- | --- | --- | --- | --- | --- | --- | --- | --- | --- | --- | --- | --- | --- | --- | --- | --- | --- | --- | --- | --- | --- | --- | --- | --- | --- | --- | --- | --- | --- | --- | --- | --- | --- | --- | --- | --- | --- | --- | --- | --- | --- | --- | --- | --- | --- | --- | --- | --- | --- | --- | --- | --- | --- | --- | --- | --- | --- | --- | --- | --- | --- | --- | --- | --- | --- | --- | --- | --- | --- | --- | --- | --- | --- | --- | --- | --- | --- | --- | --- | --- | --- | --- | --- | --- | --- | --- | --- | --- | --- | --- | --- | --- | --- | --- | --- | --- | --- | --- | --- | --- | --- | --- | --- | --- | --- | --- | --- | --- | --- | --- | --- | --- | --- | --- | --- | --- | --- | --- | --- | --- | --- | --- | --- | --- | --- | --- | --- | --- | --- | --- | --- | --- | --- | --- | --- | --- | --- | --- | --- | --- | --- | --- | --- | --- | --- | --- | --- | --- | --- | --- | --- | --- | --- | --- | --- | --- | --- | --- | --- | --- | --- | --- | --- | --- | --- | --- | --- | --- | --- | --- | --- | --- | --- | --- | --- | --- | --- | --- | --- | --- | --- | --- | --- | --- | --- | --- | --- | --- | --- | --- | --- | --- | --- | --- | --- | --- | --- | --- | --- | --- | --- | --- | --- | --- | --- | --- | --- | --- | --- | --- | --- | --- | --- | --- | --- | --- | --- | --- | --- | --- | --- | --- | --- | --- | --- | --- | --- | --- | --- | --- | --- | --- | --- | --- | --- | --- | --- | --- | --- | --- | --- | --- | --- | --- | --- | --- | --- | --- | --- | --- | --- | --- | --- | --- | --- | --- | --- | --- | --- | --- | --- | --- | --- | --- | --- | --- | --- | --- | --- | --- | --- | --- | --- | --- | --- | --- | --- | --- | --- | --- | --- | --- | --- | --- | --- | --- | --- | --- | --- | --- | --- | --- | --- | --- | --- | --- | --- | --- | --- | --- | --- | --- | --- | --- | --- | --- | --- | --- | --- | --- | --- | --- | --- | --- | --- | --- | --- | --- | --- | --- | --- | --- | --- | --- | --- | --- | --- | --- | --- | --- | --- | --- | --- | --- | --- | --- | --- | --- | --- | --- | --- | --- | --- | --- | --- | --- | --- | --- | --- | --- | --- | --- | --- | --- | --- | --- | --- | --- | --- | --- | --- | --- | --- | --- | --- | --- | --- | --- | --- | --- | --- | --- | --- | --- | --- | --- | --- | --- | --- | --- | --- | --- | --- | --- | --- | --- | --- | --- | --- | --- | --- | --- | --- | --- | --- | --- | --- | --- | --- | --- | --- | --- | --- | --- | --- | --- | --- | --- | --- | --- | --- | --- | --- | --- | --- | --- | --- | --- | --- | --- | --- | --- | --- | --- | --- | --- | --- | --- | --- | --- | --- | --- | --- | --- | --- | --- | --- | --- | --- | --- | --- | --- | --- | --- | --- | --- | --- | --- | --- | --- | --- | --- | --- | --- | --- | --- | --- | --- | --- | --- | --- | --- | --- | --- | --- | --- | --- | --- | --- | --- | --- | --- | --- | --- | --- | --- | --- | --- | --- | --- | --- | --- | --- | --- | --- | --- | --- | --- | --- | --- | --- | --- | --- | --- | --- | --- | --- | --- | --- | --- | --- | --- | --- | --- | --- | --- | --- | --- | --- | --- | --- | --- | --- | --- | --- | --- | --- | --- | --- | --- | --- | --- | --- | --- | --- | --- | --- | --- | --- | --- | --- | --- | --- | --- | --- | --- | --- | --- | --- | --- | --- | --- | --- | --- | --- | --- | --- | --- | --- | --- | --- | --- | --- | --- | --- | --- | --- | --- | --- | --- | --- | --- | --- | --- | --- | --- | --- | --- | --- | --- | --- | --- | --- | --- | --- | --- | --- | --- | --- | --- | --- | --- | --- | --- | --- | --- | --- | --- | --- | --- | --- | --- | --- | --- | --- | --- | --- | --- | --- | --- | --- | --- | --- | --- | --- | --- | --- | --- | --- | --- | --- | --- | --- | --- | --- | --- | --- | --- | --- | --- | --- | --- | --- | --- | --- | --- | --- | --- | --- | --- | --- | --- | --- | --- | --- | --- | --- | --- | --- | --- | --- | --- | --- | --- | --- | --- | --- | --- | --- | --- | --- | --- | --- | --- | --- | --- | --- | --- | --- | --- | --- | --- | --- | --- | --- | --- | --- | --- | --- | --- | --- | --- | --- | --- | --- | --- | --- | --- | --- | --- | --- | --- | --- | --- | --- | --- | --- | --- | --- | --- | --- | --- | --- | --- | --- | --- | --- | --- | --- | --- | --- | --- | --- | --- | --- | --- | --- | --- | --- | --- | --- | --- | --- | --- | --- | --- | --- | --- | --- | --- | --- | --- | --- | --- | --- | --- | --- | --- | --- | --- | --- | --- | --- | --- | --- | --- | --- | --- | --- | --- | --- | --- | --- | --- | --- | --- | --- | --- | --- | --- | --- | --- | --- | --- | --- | --- | --- | --- | --- | --- | --- | --- | --- | --- | --- | --- | --- | --- | --- | --- | --- | --- | --- | --- | --- | --- | --- | --- | --- | --- | --- | --- | --- | --- | --- | --- | --- | --- | --- | --- | --- | --- | --- | --- | --- | --- | --- | --- | --- | --- | --- | --- | --- | --- | --- | --- | --- | --- | --- | --- | --- | --- | --- | --- | --- | --- | --- | --- | --- | --- | --- | --- | --- | --- | --- | --- | --- | --- | --- | --- | --- | --- | --- | --- | --- | --- | --- | --- | --- | --- | --- | --- | --- | --- | --- | --- | --- | --- | --- | --- | --- | --- | --- | --- | --- | --- | --- | --- | --- | --- | --- | --- | --- | --- | --- | --- | --- | --- | --- | --- | --- | --- | --- | --- | --- | --- | --- | --- | --- | --- | --- | --- | --- | --- | --- | --- | --- | --- | --- | --- | --- | --- | --- | --- | --- | --- | --- | --- | --- | --- | --- | --- | --- | --- | --- | --- | --- | --- | --- | --- | --- | --- | --- | --- | --- | --- | --- | --- | --- | --- | --- | --- | --- | --- | --- | --- | --- | --- | --- | --- | --- | --- | --- | --- | --- | --- | --- | --- | --- | --- | --- | --- | --- | --- | --- | --- | --- | --- | --- | --- | --- | --- | --- | --- | --- | --- | --- | --- | --- | --- | --- | --- | --- | --- | --- | --- | --- | --- | --- | --- | --- | --- | --- | --- | --- | --- | --- | --- | --- | --- | --- | --- | --- | --- | --- | --- | --- | --- | --- | --- | --- | --- | --- | --- | --- | --- | --- | --- | --- | --- | --- | --- | --- | --- | --- | --- | --- | --- | --- | --- | --- | --- | --- | --- | --- | --- | --- | --- | --- | --- | --- | --- | --- | --- | --- | --- | --- | --- | --- | --- | --- | --- | --- | --- | --- | --- | --- | --- | --- | --- | --- | --- | --- | --- | --- | --- | --- | --- | --- | --- | --- | --- | --- | --- | --- | --- | --- | --- | --- | --- | --- | --- | --- | --- | --- | --- | --- | --- | --- | --- | --- | --- | --- | --- | --- | --- | --- | --- | --- | --- | --- | --- | --- | --- | --- | --- | --- | --- | --- | --- | --- | --- | --- | --- | --- | --- | --- | --- | --- | --- | --- | --- | --- | --- | --- | --- | --- | --- | --- | --- | --- | --- | --- | --- | --- | --- | --- | --- | --- | --- | --- | --- | --- | --- | --- | --- | --- | --- | --- | --- | --- | --- | --- | --- | --- | --- | --- | --- | --- | --- | --- | --- | --- | --- | --- | --- | --- | --- | --- | --- | --- | --- | --- | --- | --- | --- | --- | --- | --- | --- | --- | --- | --- | --- | --- | --- | --- | --- | --- | --- | --- | --- | --- | --- | --- | --- | --- | --- | --- | --- | --- | --- | --- | --- | --- | --- | --- | --- | --- | --- | --- | --- | --- | --- | --- | --- | --- | --- | --- | --- | --- | --- | --- | --- | --- | --- | --- | --- | --- | --- | --- | --- | --- | --- | --- | --- | --- | --- | --- | --- | --- | --- | --- | --- | --- | --- | --- | --- | --- | --- | --- | --- | --- | --- | --- | --- | --- | --- | --- | --- | --- | --- | --- | --- | --- | --- | --- | --- | --- | --- | --- | --- | --- | --- | --- | --- | --- | --- | --- | --- | --- | --- | --- | --- | --- | --- | --- | --- | --- | --- | --- | --- | --- | --- | --- | --- | --- | --- | --- | --- | --- | --- | --- | --- | --- | --- | --- | --- | --- | --- | --- | --- | --- | --- | --- | --- | --- | --- | --- | --- | --- | --- | --- | --- | --- | --- | --- | --- | --- | --- | --- | --- | --- | --- | --- | --- | --- | --- | --- | --- | --- | --- | --- | --- | --- | --- | --- | --- | --- | --- | --- | --- | --- | --- | --- | --- | --- | --- | --- | --- | --- | --- | --- | --- | --- | --- | --- | --- | --- | --- | --- | --- | --- | --- | --- | --- | --- | --- | --- | --- | --- | --- | --- | --- | --- | --- | --- | --- | --- | --- | --- | --- | --- | --- | --- | --- | --- | --- | --- | --- | --- | --- | --- | --- | --- | --- | --- | --- | --- | --- | --- | --- | --- | --- | --- | --- | --- | --- | --- | --- | --- | --- | --- | --- | --- | --- | --- | --- | --- | --- | --- | --- | --- | --- | --- | --- | --- | --- | --- | --- | --- | --- | --- | --- | --- | --- | --- | --- | --- | --- | --- | --- | --- | --- | --- | --- | --- | --- | --- | --- | --- | --- | --- | --- | --- | --- | --- | --- | --- | --- | --- | --- | --- | --- | --- | --- | --- | --- | --- | --- | --- | --- | --- | --- | --- | --- | --- | --- | --- | --- | --- | --- | --- | --- | --- | --- | --- | --- | --- | --- | --- | --- | --- | --- | --- | --- | --- | --- | --- | --- | --- | --- | --- | --- | --- | --- | --- | --- | --- | --- | --- | --- | --- | --- | --- | --- | --- | --- | --- | --- | --- | --- | --- | --- | --- | --- | --- | --- | --- | --- | --- | --- | --- | --- | --- | --- | --- | --- | --- | --- | --- | --- | --- | --- | --- | --- | --- | --- | --- | --- | --- | --- | --- | --- | --- | --- | --- | --- | --- | --- | --- | --- | --- | --- | --- | --- | --- | --- | --- | --- | --- | --- | --- | --- | --- | --- | --- | --- | --- | --- | --- | --- | --- | --- | --- | --- | --- | --- | --- | --- | --- | --- | --- | --- | --- | --- | --- | --- | --- | --- | --- | --- | --- | --- | --- | --- | --- | --- | --- | --- | --- | --- | --- | --- | --- | --- | --- | --- | --- | --- | --- | --- | --- | --- | --- | --- | --- | --- | --- | --- | --- | --- | --- | --- | --- | --- | --- | --- | --- | --- | --- | --- | --- | --- | --- | --- | --- | --- | --- | --- | --- | --- | --- | --- | --- | --- | --- | --- | --- | --- | --- | --- | --- | --- | --- | --- | --- | --- | --- | --- | --- | --- | --- | --- | --- | --- | --- | --- | --- | --- | --- | --- | --- | --- | --- | --- | --- | --- | --- | --- | --- | --- | --- | --- | --- | --- | --- | --- | --- | --- | --- | --- | --- | --- | --- | --- | --- | --- | --- | --- | --- | --- | --- | --- | --- | --- | --- | --- | --- | --- | --- | --- | --- | --- | --- | --- | --- | --- | --- | --- | --- | --- | --- | --- | --- | --- | --- | --- | --- | --- | --- | --- | --- | --- | --- | --- | --- | --- | --- | --- | --- | --- | --- | --- | --- | --- | --- | --- | --- | --- | --- | --- | --- | --- | --- | --- | --- | --- | --- | --- | --- | --- | --- | --- | --- | --- | --- | --- | --- | --- | --- | --- | --- | --- | --- | --- | --- | --- | --- | --- | --- | --- | --- | --- | --- | --- | --- | --- | --- | --- | --- | --- | --- | --- | --- | --- | --- | --- | --- | --- | --- | --- | --- | --- | --- | --- | --- | --- | --- | --- | --- | --- | --- | --- | --- | --- | --- | --- | --- | --- | --- | --- | --- | --- | --- | --- | --- | --- | --- | --- | --- | --- | --- | --- | --- | --- | --- | --- | --- | --- | --- | --- | --- | --- | --- | --- | --- | --- | --- | --- | --- | --- | --- | --- | --- | --- | --- | --- | --- | --- | --- | --- | --- | --- | --- | --- | --- | --- | --- | --- | --- | --- | --- | --- | --- | --- | --- | --- | --- | --- | --- | --- | --- | --- | --- | --- | --- | --- | --- | --- | --- | --- | --- | --- | --- | --- | --- | --- | --- | --- | --- | --- | --- | --- | --- | --- | --- | --- | --- | --- | --- | --- | --- | --- | --- | --- | --- | --- | --- | --- | --- | --- | --- | --- | --- | --- | --- | --- | --- | --- | --- | --- | --- | --- | --- | --- | --- | --- | --- | --- | --- | --- | --- | --- | --- | --- | --- | --- | --- | --- | --- | --- | --- | --- | --- | --- | --- | --- | --- | --- | --- | --- | --- | --- | --- | --- | --- | --- | --- | --- | --- | --- | --- | --- | --- | --- | --- | --- | --- | --- | --- | --- | --- | --- | --- | --- | --- | --- | --- | --- | --- | --- | --- | --- | --- | --- | --- | --- | --- | --- | --- | --- | --- | --- | --- | --- | --- | --- | --- | --- | --- | --- | --- | --- | --- | --- | --- | --- | --- | --- | --- | --- | --- | --- | --- | --- | --- | --- | --- | --- | --- | --- | --- | --- | --- | --- | --- | --- | --- | --- | --- | --- | --- | --- | --- | --- | --- | --- | --- | --- | --- | --- | --- | --- | --- | --- | --- | --- | --- | --- | --- | --- | --- | --- | --- | --- | --- | --- | --- | --- | --- | --- | --- | --- | --- | --- | --- | --- | --- | --- | --- | --- | --- | --- | --- | --- | --- | --- | --- | --- | --- | --- | --- | --- | --- | --- | --- | --- | --- | --- | --- | --- | --- | --- | --- | --- | --- | --- | --- | --- | --- | --- | --- | --- | --- | --- | --- | --- | --- | --- | --- | --- | --- | --- | --- | --- | --- | --- | --- | --- | --- | --- | --- | --- | --- | --- | --- | --- | --- | --- | --- | --- | --- | --- | --- | --- | --- | --- | --- | --- | --- | --- | --- | --- | --- | --- | --- | --- | --- | --- | --- | --- | --- | --- | --- | --- | --- | --- | --- | --- | --- | --- | --- | --- | --- | --- | --- | --- | --- | --- | --- | --- | --- | --- | --- | --- | --- | --- | --- | --- | --- | --- | --- | --- | --- | --- | --- | --- | --- | --- | --- | --- | --- | --- | --- | --- | --- | --- | --- | --- | --- | --- | --- | --- | --- | --- | --- | --- | --- | --- | --- | --- | --- | --- | --- | --- | --- | --- | --- | --- | --- | --- | --- | --- | --- | --- | --- | --- | --- | --- | --- | --- | --- | --- | --- | --- | --- | --- | --- | --- | --- | --- | --- | --- | --- | --- | --- | --- | --- | --- | --- | --- | --- | --- | --- | --- | --- | --- | --- | --- | --- | --- | --- | --- | --- | --- | --- | --- | --- | --- | --- | --- | --- | --- | --- | --- | --- | --- | --- | --- | --- | --- | --- | --- | --- | --- | --- | --- | --- | --- | --- | --- | --- | --- | --- | --- | --- | --- | --- | --- | --- | --- | --- | --- | --- | --- | --- | --- | --- | --- | --- | --- | --- | --- | --- | --- | --- | --- | --- | --- | --- | --- | --- | --- | --- | --- | --- | --- | --- | --- | --- | --- | --- | --- | --- | --- | --- | --- | --- | --- | --- | --- | --- | --- | --- | --- | --- | --- | --- | --- | --- | --- | --- | --- | --- | --- | --- | --- | --- | --- | --- | --- | --- | --- | --- | --- | --- | --- | --- | --- | --- | --- | --- | --- | --- | --- | --- | --- | --- | --- | --- | --- | --- | --- | --- | --- | --- | --- | --- | --- | --- | --- | --- | --- | --- | --- | --- | --- | --- | --- | --- | --- | --- | --- | --- | --- | --- | --- | --- | --- | --- | --- | --- | --- | --- | --- | --- | --- | --- | --- | --- | --- | --- | --- | --- | --- | --- | --- | --- | --- | --- | --- | --- | --- | --- | --- | --- | --- | --- | --- | --- | --- | --- | --- | --- | --- | --- | --- | --- | --- | --- | --- | --- | --- | --- | --- | --- | --- | --- | --- | --- | --- | --- | --- | --- | --- | --- | --- | --- | --- | --- | --- | --- | --- | --- | --- | --- | --- | --- | --- | --- | --- | --- | --- | --- | --- | --- | --- | --- | --- | --- | --- | --- | --- | --- | --- | --- | --- | --- | --- | --- | --- | --- | --- | --- | --- | --- | --- | --- | --- | --- | --- | --- | --- | --- | --- | --- | --- | --- | --- | --- | --- | --- | --- | --- | --- | --- | --- | --- | --- | --- | --- | --- | --- | --- | --- | --- | --- | --- | --- | --- | --- | --- | --- | --- | --- | --- | --- | --- | --- | --- | --- | --- | --- | --- | --- | --- | --- | --- | --- | --- | --- | --- | --- | --- | --- | --- | --- | --- | --- | --- | --- | --- | --- | --- | --- | --- | --- | --- | --- | --- | --- | --- | --- | --- | --- | --- | --- | --- | --- | --- | --- | --- | --- | --- | --- | --- | --- | --- | --- | --- | --- | --- | --- | --- | --- | --- | --- | --- | --- | --- | --- | --- | --- | --- | --- | --- | --- | --- | --- | --- | --- | --- | --- | --- | --- | --- | --- | --- | --- | --- | --- | --- | --- | --- | --- | --- | --- | --- | --- | --- | --- | --- | --- | --- | --- | --- | --- | --- | --- | --- | --- | --- | --- | --- | --- | --- | --- | --- | --- | --- | --- | --- | --- | --- | --- | --- | --- | --- | --- | --- | --- | --- | --- | --- | --- | --- | --- | --- | --- | --- | --- | --- | --- | --- | --- | --- | --- | --- | --- | --- | --- | --- | --- | --- | --- | --- | --- | --- | --- | --- | --- | --- | --- | --- | --- | --- | --- | --- | --- | --- | --- | --- | --- | --- | --- | --- | --- | --- | --- | --- | --- | --- | --- | --- | --- | --- | --- | --- | --- | --- | --- | --- | --- | --- | --- | --- | --- | --- | --- | --- | --- | --- | --- | --- | --- | --- | --- | --- | --- | --- | --- | --- | --- | --- | --- | --- | --- | --- | --- | --- | --- | --- | --- | --- | --- | --- | --- | --- | --- | --- | --- | --- | --- | --- | --- | --- | --- | --- | --- | --- | --- | --- | --- | --- | --- | --- | --- | --- | --- | --- | --- | --- | --- | --- | --- | --- | --- | --- | --- | --- | --- | --- | --- | --- | --- | --- | --- | --- | --- | --- | --- | --- | --- | --- | --- | --- | --- | --- | --- | --- | --- | --- | --- | --- | --- | --- | --- | --- | --- | --- | --- | --- | --- | --- | --- | --- | --- | --- | --- | --- | --- | --- | --- | --- | --- | --- | --- | --- | --- | --- | --- | --- | --- | --- | --- | --- | --- | --- | --- | --- | --- | --- | --- | --- | --- | --- | --- | --- | --- | --- | --- | --- | --- | --- | --- | --- | --- | --- | --- | --- | --- | --- | --- | --- | --- | --- | --- | --- | --- | --- | --- | --- | --- | --- | --- | --- | --- | --- | --- | --- | --- | --- | --- | --- | --- | --- | --- | --- | --- | --- | --- | --- | --- | --- | --- | --- | --- | --- | --- | --- | --- | --- | --- | --- | --- | --- | --- | --- | --- | --- | --- | --- | --- | --- | --- | --- | --- | --- | --- | --- | --- | --- | --- | --- | --- | --- | --- | --- | --- | --- | --- | --- | --- | --- | --- | --- | --- | --- | --- | --- | --- | --- | --- | --- | --- | --- | --- | --- | --- | --- | --- | --- | --- | --- | --- | --- | --- | --- | --- | --- | --- | --- | --- | --- | --- | --- | --- | --- | --- | --- | --- | --- | --- | --- | --- | --- | --- | --- | --- | --- | --- | --- | --- | --- | --- | --- | --- | --- | --- | --- | --- | --- | --- | --- | --- | --- | --- | --- | --- | --- | --- | --- | --- | --- | --- | --- | --- | --- | --- | --- | --- | --- | --- | --- | --- | --- | --- | --- | --- | --- | --- | --- | --- | --- | --- | --- | --- | --- | --- | --- | --- | --- | --- | --- | --- | --- | --- | --- | --- | --- | --- | --- | --- | --- | --- | --- | --- | --- | --- | --- | --- | --- | --- | --- | --- | --- | --- | --- | --- | --- | --- | --- | --- | --- | --- | --- | --- | --- | --- | --- | --- | --- | --- | --- | --- | --- | --- | --- | --- | --- | --- | --- | --- | --- | --- | --- | --- | --- | --- | --- | --- | --- | --- | --- | --- | --- | --- | --- | --- | --- | --- | --- | --- | --- | --- | --- | --- | --- | --- | --- | --- | --- | --- | --- | --- | --- | --- | --- | --- | --- |
| Lima | Lima | Lima | Lima | Lima | Lima | Cusco | Cusco | Cusco | Cusco | Cusco | Cusco | Cusco | Sacred Valley | Sacred Valley | Sacred Valley | Sacred Valley | Machu Picchu | Machu Picchu | Machu Picchu | Lima | Lima | Lima | Lima | Lima | Lima | Cusco | Cusco | Cusco | Cusco | Cusco | Cusco | Cusco | Sacred Valley | Sacred Valley | Sacred Valley | Sacred Valley | Machu Picchu | Machu Picchu | Machu Picchu | Lima | Lima | Lima | Lima | Lima | Lima | Cusco | Cusco | Cusco | Cusco | Cusco | Cusco | Cusco | Sacred Valley | Sacred Valley | Sacred Valley | Sacred Valley | Machu Picchu | Machu Picchu | Machu Picchu | Lima | Lima | Lima | Lima | Lima | Lima | Cusco | Cusco | Cusco | Cusco | Cusco | Cusco | Cusco | Sacred Valley | Sacred Valley | Sacred Valley | Sacred Valley | Machu Picchu | Machu Picchu | Machu Picchu | Lima | Lima | Lima | Lima | Lima | Lima | Cusco | Cusco | Cusco | Cusco | Cusco | Cusco | Cusco | Sacred Valley | Sacred Valley | Sacred Valley | Sacred Valley | Machu Picchu | Machu Picchu | Machu Picchu | Lima | Lima | Lima | Lima | Lima | Lima | Cusco | Cusco | Cusco | Cusco | Cusco | Cusco | Cusco | Sacred Valley | Sacred Valley | Sacred Valley | Sacred Valley | Machu Picchu | Machu Picchu | Machu Picchu | Lima | Lima | Lima | Lima | Lima | Lima | Cusco | Cusco | Cusco | Cusco | Cusco | Cusco | Cusco | Sacred Valley | Sacred Valley | Sacred Valley | Sacred Valley | Machu Picchu | Machu Picchu | Machu Picchu | Lima | Lima | Lima | Lima | Lima | Lima | Cusco | Cusco | Cusco | Cusco | Cusco | Cusco | Cusco | Sacred Valley | Sacred Valley | Sacred Valley | Sacred Valley | Machu Picchu | Machu Picchu | Machu Picchu | Lima | Lima | Lima | Lima | Lima | Lima | Cusco | Cusco | Cusco | Cusco | Cusco | Cusco | Cusco | Sacred Valley | Sacred Valley | Sacred Valley | Sacred Valley | Machu Picchu | Machu Picchu | Machu Picchu | Lima | Lima | Lima | Lima | Lima | Lima | Cusco | Cusco | Cusco | Cusco | Cusco | Cusco | Cusco | Sacred Valley | Sacred Valley | Sacred Valley | Sacred Valley | Machu Picchu | Machu Picchu | Machu Picchu | Lima | Lima | Lima | Lima | Lima | Lima | Cusco | Cusco | Cusco | Cusco | Cusco | Cusco | Cusco | Sacred Valley | Sacred Valley | Sacred Valley | Sacred Valley | Machu Picchu | Machu Picchu | Machu Picchu | Lima | Lima | Lima | Lima | Lima | Lima | Cusco | Cusco | Cusco | Cusco | Cusco | Cusco | Cusco | Sacred Valley | Sacred Valley | Sacred Valley | Sacred Valley | Machu Picchu | Machu Picchu | Machu Picchu | Lima | Lima | Lima | Lima | Lima | Lima | Cusco | Cusco | Cusco | Cusco | Cusco | Cusco | Cusco | Sacred Valley | Sacred Valley | Sacred Valley | Sacred Valley | Machu Picchu | Machu Picchu | Machu Picchu | Lima | Lima | Lima | Lima | Lima | Lima | Cusco | Cusco | Cusco | Cusco | Cusco | Cusco | Cusco | Sacred Valley | Sacred Valley | Sacred Valley | Sacred Valley | Machu Picchu | Machu Picchu | Machu Picchu | Lima | Lima | Lima | Lima | Lima | Lima | Cusco | Cusco | Cusco | Cusco | Cusco | Cusco | Cusco | Sacred Valley | Sacred Valley | Sacred Valley | Sacred Valley | Machu Picchu | Machu Picchu | Machu Picchu | Lima | Lima | Lima | Lima | Lima | Lima | Cusco | Cusco | Cusco | Cusco | Cusco | Cusco | Cusco | Sacred Valley | Sacred Valley | Sacred Valley | Sacred Valley | Machu Picchu | Machu Picchu | Machu Picchu | Lima | Lima | Lima | Lima | Lima | Lima | Cusco | Cusco | Cusco | Cusco | Cusco | Cusco | Cusco | Sacred Valley | Sacred Valley | Sacred Valley | Sacred Valley | Machu Picchu | Machu Picchu | Machu Picchu | Lima | Lima | Lima | Lima | Lima | Lima | Cusco | Cusco | Cusco | Cusco | Cusco | Cusco | Cusco | Sacred Valley | Sacred Valley | Sacred Valley | Sacred Valley | Machu Picchu | Machu Picchu | Machu Picchu | Lima | Lima | Lima | Lima | Lima | Lima | Cusco | Cusco | Cusco | Cusco | Cusco | Cusco | Cusco | Sacred Valley | Sacred Valley | Sacred Valley | Sacred Valley | Machu Picchu | Machu Picchu | Machu Picchu | Lima | Lima | Lima | Lima | Lima | Lima | Cusco | Cusco | Cusco | Cusco | Cusco | Cusco | Cusco | Sacred Valley | Sacred Valley | Sacred Valley | Sacred Valley | Machu Picchu | Machu Picchu | Machu Picchu | Lima | Lima | Lima | Lima | Lima | Lima | Cusco | Cusco | Cusco | Cusco | Cusco | Cusco | Cusco | Sacred Valley | Sacred Valley | Sacred Valley | Sacred Valley | Machu Picchu | Machu Picchu | Machu Picchu | Lima | Lima | Lima | Lima | Lima | Lima | Cusco | Cusco | Cusco | Cusco | Cusco | Cusco | Cusco | Sacred Valley | Sacred Valley | Sacred Valley | Sacred Valley | Machu Picchu | Machu Picchu | Machu Picchu | Lima | Lima | Lima | Lima | Lima | Lima | Cusco | Cusco | Cusco | Cusco | Cusco | Cusco | Cusco | Sacred Valley | Sacred Valley | Sacred Valley | Sacred Valley | Machu Picchu | Machu Picchu | Machu Picchu | Lima | Lima | Lima | Lima | Lima | Lima | Cusco | Cusco | Cusco | Cusco | Cusco | Cusco | Cusco | Sacred Valley | Sacred Valley | Sacred Valley | Sacred Valley | Machu Picchu | Machu Picchu | Machu Picchu | Lima | Lima | Lima | Lima | Lima | Lima | Cusco | Cusco | Cusco | Cusco | Cusco | Cusco | Cusco | Sacred Valley | Sacred Valley | Sacred Valley | Sacred Valley | Machu Picchu | Machu Picchu | Machu Picchu | Lima | Lima | Lima | Lima | Lima | Lima | Cusco | Cusco | Cusco | Cusco | Cusco | Cusco | Cusco | Sacred Valley | Sacred Valley | Sacred Valley | Sacred Valley | Machu Picchu | Machu Picchu | Machu Picchu | Lima | Lima | Lima | Lima | Lima | Lima | Cusco | Cusco | Cusco | Cusco | Cusco | Cusco | Cusco | Sacred Valley | Sacred Valley | Sacred Valley | Sacred Valley | Machu Picchu | Machu Picchu | Machu Picchu | Lima | Lima | Lima | Lima | Lima | Lima | Cusco | Cusco | Cusco | Cusco | Cusco | Cusco | Cusco | Sacred Valley | Sacred Valley | Sacred Valley | Sacred Valley | Machu Picchu | Machu Picchu | Machu Picchu | Lima | Lima | Lima | Lima | Lima | Lima | Cusco | Cusco | Cusco | Cusco | Cusco | Cusco | Cusco | Sacred Valley | Sacred Valley | Sacred Valley | Sacred Valley | Machu Picchu | Machu Picchu | Machu Picchu | Lima | Lima | Lima | Lima | Lima | Lima | Cusco | Cusco | Cusco | Cusco | Cusco | Cusco | Cusco | Sacred Valley | Sacred Valley | Sacred Valley | Sacred Valley | Machu Picchu | Machu Picchu | Machu Picchu | Lima | Lima | Lima | Lima | Lima | Lima | Cusco | Cusco | Cusco | Cusco | Cusco | Cusco | Cusco | Sacred Valley | Sacred Valley | Sacred Valley | Sacred Valley | Machu Picchu | Machu Picchu | Machu Picchu | Lima | Lima | Lima | Lima | Lima | Lima | Cusco | Cusco | Cusco | Cusco | Cusco | Cusco | Cusco | Sacred Valley | Sacred Valley | Sacred Valley | Sacred Valley | Machu Picchu | Machu Picchu | Machu Picchu | Lima | Lima | Lima | Lima | Lima | Lima | Cusco | Cusco | Cusco | Cusco | Cusco | Cusco | Cusco | Sacred Valley | Sacred Valley | Sacred Valley | Sacred Valley | Machu Picchu | Machu Picchu | Machu Picchu | Lima | Lima | Lima | Lima | Lima | Lima | Cusco | Cusco | Cusco | Cusco | Cusco | Cusco | Cusco | Sacred Valley | Sacred Valley | Sacred Valley | Sacred Valley | Machu Picchu | Machu Picchu | Machu Picchu | Lima | Lima | Lima | Lima | Lima | Lima | Cusco | Cusco | Cusco | Cusco | Cusco | Cusco | Cusco | Sacred Valley | Sacred Valley | Sacred Valley | Sacred Valley | Machu Picchu | Machu Picchu | Machu Picchu | Lima | Lima | Lima | Lima | Lima | Lima | Cusco | Cusco | Cusco | Cusco | Cusco | Cusco | Cusco | Sacred Valley | Sacred Valley | Sacred Valley | Sacred Valley | Machu Picchu | Machu Picchu | Machu Picchu | Lima | Lima | Lima | Lima | Lima | Lima | Cusco | Cusco | Cusco | Cusco | Cusco | Cusco | Cusco | Sacred Valley | Sacred Valley | Sacred Valley | Sacred Valley | Machu Picchu | Machu Picchu | Machu Picchu | Lima | Lima | Lima | Lima | Lima | Lima | Cusco | Cusco | Cusco | Cusco | Cusco | Cusco | Cusco | Sacred Valley | Sacred Valley | Sacred Valley | Sacred Valley | Machu Picchu | Machu Picchu | Machu Picchu | Lima | Lima | Lima | Lima | Lima | Lima | Cusco | Cusco | Cusco | Cusco | Cusco | Cusco | Cusco | Sacred Valley | Sacred Valley | Sacred Valley | Sacred Valley | Machu Picchu | Machu Picchu | Machu Picchu | Lima | Lima | Lima | Lima | Lima | Lima | Cusco | Cusco | Cusco | Cusco | Cusco | Cusco | Cusco | Sacred Valley | Sacred Valley | Sacred Valley | Sacred Valley | Machu Picchu | Machu Picchu | Machu Picchu | Lima | Lima | Lima | Lima | Lima | Lima | Cusco | Cusco | Cusco | Cusco | Cusco | Cusco | Cusco | Sacred Valley | Sacred Valley | Sacred Valley | Sacred Valley | Machu Picchu | Machu Picchu | Machu Picchu | Lima | Lima | Lima | Lima | Lima | Lima | Cusco | Cusco | Cusco | Cusco | Cusco | Cusco | Cusco | Sacred Valley | Sacred Valley | Sacred Valley | Sacred Valley | Machu Picchu | Machu Picchu | Machu Picchu | Lima | Lima | Lima | Lima | Lima | Lima | Cusco | Cusco | Cusco | Cusco | Cusco | Cusco | Cusco | Sacred Valley | Sacred Valley | Sacred Valley | Sacred Valley | Machu Picchu | Machu Picchu | Machu Picchu | Lima | Lima | Lima | Lima | Lima | Lima | Cusco | Cusco | Cusco | Cusco | Cusco | Cusco | Cusco | Sacred Valley | Sacred Valley | Sacred Valley | Sacred Valley | Machu Picchu | Machu Picchu | Machu Picchu | Lima | Lima | Lima | Lima | Lima | Lima | Cusco | Cusco | Cusco | Cusco | Cusco | Cusco | Cusco | Sacred Valley | Sacred Valley | Sacred Valley | Sacred Valley | Machu Picchu | Machu Picchu | Machu Picchu | Lima | Lima | Lima | Lima | Lima | Lima | Cusco | Cusco | Cusco | Cusco | Cusco | Cusco | Cusco | Sacred Valley | Sacred Valley | Sacred Valley | Sacred Valley | Machu Picchu | Machu Picchu | Machu Picchu | Lima | Lima | Lima | Lima | Lima | Lima | Cusco | Cusco | Cusco | Cusco | Cusco | Cusco | Cusco | Sacred Valley | Sacred Valley | Sacred Valley | Sacred Valley | Machu Picchu | Machu Picchu | Machu Picchu | Lima | Lima | Lima | Lima | Lima | Lima | Cusco | Cusco | Cusco | Cusco | Cusco | Cusco | Cusco | Sacred Valley | Sacred Valley | Sacred Valley | Sacred Valley | Machu Picchu | Machu Picchu | Machu Picchu | Lima | Lima | Lima | Lima | Lima | Lima | Cusco | Cusco | Cusco | Cusco | Cusco | Cusco | Cusco | Sacred Valley | Sacred Valley | Sacred Valley | Sacred Valley | Machu Picchu | Machu Picchu | Machu Picchu | Lima | Lima | Lima | Lima | Lima | Lima | Cusco | Cusco | Cusco | Cusco | Cusco | Cusco | Cusco | Sacred Valley | Sacred Valley | Sacred Valley | Sacred Valley | Machu Picchu | Machu Picchu | Machu Picchu | Lima | Lima | Lima | Lima | Lima | Lima | Cusco | Cusco | Cusco | Cusco | Cusco | Cusco | Cusco | Sacred Valley | Sacred Valley | Sacred Valley | Sacred Valley | Machu Picchu | Machu Picchu | Machu Picchu | Lima | Lima | Lima | Lima | Lima | Lima | Cusco | Cusco | Cusco | Cusco | Cusco | Cusco | Cusco | Sacred Valley | Sacred Valley | Sacred Valley | Sacred Valley | Machu Picchu | Machu Picchu | Machu Picchu | Lima | Lima | Lima | Lima | Lima | Lima | Cusco | Cusco | Cusco | Cusco | Cusco | Cusco | Cusco | Sacred Valley | Sacred Valley | Sacred Valley | Sacred Valley | Machu Picchu | Machu Picchu | Machu Picchu | Lima | Lima | Lima | Lima | Lima | Lima | Cusco | Cusco | Cusco | Cusco | Cusco | Cusco | Cusco | Sacred Valley | Sacred Valley | Sacred Valley | Sacred Valley | Machu Picchu | Machu Picchu | Machu Picchu | Lima | Lima | Lima | Lima | Lima | Lima | Cusco | Cusco | Cusco | Cusco | Cusco | Cusco | Cusco | Sacred Valley | Sacred Valley | Sacred Valley | Sacred Valley | Machu Picchu | Machu Picchu | Machu Picchu | Lima | Lima | Lima | Lima | Lima | Lima | Cusco | Cusco | Cusco | Cusco | Cusco | Cusco | Cusco | Sacred Valley | Sacred Valley | Sacred Valley | Sacred Valley | Machu Picchu | Machu Picchu | Machu Picchu | Lima | Lima | Lima | Lima | Lima | Lima | Cusco | Cusco | Cusco | Cusco | Cusco | Cusco | Cusco | Sacred Valley | Sacred Valley | Sacred Valley | Sacred Valley | Machu Picchu | Machu Picchu | Machu Picchu | Lima | Lima | Lima | Lima | Lima | Lima | Cusco | Cusco | Cusco | Cusco | Cusco | Cusco | Cusco | Sacred Valley | Sacred Valley | Sacred Valley | Sacred Valley | Machu Picchu | Machu Picchu | Machu Picchu | Lima | Lima | Lima | Lima | Lima | Lima | Cusco | Cusco | Cusco | Cusco | Cusco | Cusco | Cusco | Sacred Valley | Sacred Valley | Sacred Valley | Sacred Valley | Machu Picchu | Machu Picchu | Machu Picchu | Lima | Lima | Lima | Lima | Lima | Lima | Cusco | Cusco | Cusco | Cusco | Cusco | Cusco | Cusco | Sacred Valley | Sacred Valley | Sacred Valley | Sacred Valley | Machu Picchu | Machu Picchu | Machu Picchu | Lima | Lima | Lima | Lima | Lima | Lima | Cusco | Cusco | Cusco | Cusco | Cusco | Cusco | Cusco | Sacred Valley | Sacred Valley | Sacred Valley | Sacred Valley | Machu Picchu | Machu Picchu | Machu Picchu | Lima | Lima | Lima | Lima | Lima | Lima | Cusco | Cusco | Cusco | Cusco | Cusco | Cusco | Cusco | Sacred Valley | Sacred Valley | Sacred Valley | Sacred Valley | Machu Picchu | Machu Picchu | Machu Picchu | Lima | Lima | Lima | Lima | Lima | Lima | Cusco | Cusco | Cusco | Cusco | Cusco | Cusco | Cusco | Sacred Valley | Sacred Valley | Sacred Valley | Sacred Valley | Machu Picchu | Machu Picchu | Machu Picchu | Lima | Lima | Lima | Lima | Lima | Lima | Cusco | Cusco | Cusco | Cusco | Cusco | Cusco | Cusco | Sacred Valley | Sacred Valley | Sacred Valley | Sacred Valley | Machu Picchu | Machu Picchu | Machu Picchu | Lima | Lima | Lima | Lima | Lima | Lima | Cusco | Cusco | Cusco | Cusco | Cusco | Cusco | Cusco | Sacred Valley | Sacred Valley | Sacred Valley | Sacred Valley | Machu Picchu | Machu Picchu | Machu Picchu | Lima | Lima | Lima | Lima | Lima | Lima | Cusco | Cusco | Cusco | Cusco | Cusco | Cusco | Cusco | Sacred Valley | Sacred Valley | Sacred Valley | Sacred Valley | Machu Picchu | Machu Picchu | Machu Picchu | Lima | Lima | Lima | Lima | Lima | Lima | Cusco | Cusco | Cusco | Cusco | Cusco | Cusco | Cusco | Sacred Valley | Sacred Valley | Sacred Valley | Sacred Valley | Machu Picchu | Machu Picchu | Machu Picchu | Lima | Lima | Lima | Lima | Lima | Lima | Cusco | Cusco | Cusco | Cusco | Cusco | Cusco | Cusco | Sacred Valley | Sacred Valley | Sacred Valley | Sacred Valley | Machu Picchu | Machu Picchu | Machu Picchu | Lima | Lima | Lima | Lima | Lima | Lima | Cusco | Cusco | Cusco | Cusco | Cusco | Cusco | Cusco | Sacred Valley | Sacred Valley | Sacred Valley | Sacred Valley | Machu Picchu | Machu Picchu | Machu Picchu | Lima | Lima | Lima | Lima | Lima | Lima | Cusco | Cusco | Cusco | Cusco | Cusco | Cusco | Cusco | Sacred Valley | Sacred Valley | Sacred Valley | Sacred Valley | Machu Picchu | Machu Picchu | Machu Picchu | Lima | Lima | Lima | Lima | Lima | Lima | Cusco | Cusco | Cusco | Cusco | Cusco | Cusco | Cusco | Sacred Valley | Sacred Valley | Sacred Valley | Sacred Valley | Machu Picchu | Machu Picchu | Machu Picchu | Lima | Lima | Lima | Lima | Lima | Lima | Cusco | Cusco | Cusco | Cusco | Cusco | Cusco | Cusco | Sacred Valley | Sacred Valley | Sacred Valley | Sacred Valley | Machu Picchu | Machu Picchu | Machu Picchu | Lima | Lima | Lima | Lima | Lima | Lima | Cusco | Cusco | Cusco | Cusco | Cusco | Cusco | Cusco | Sacred Valley | Sacred Valley | Sacred Valley | Sacred Valley | Machu Picchu | Machu Picchu | Machu Picchu | Lima | Lima | Lima | Lima | Lima | Lima | Cusco | Cusco | Cusco | Cusco | Cusco | Cusco | Cusco | Sacred Valley | Sacred Valley | Sacred Valley | Sacred Valley | Machu Picchu | Machu Picchu | Machu Picchu | Lima | Lima | Lima | Lima | Lima | Lima | Cusco | Cusco | Cusco | Cusco | Cusco | Cusco | Cusco | Sacred Valley | Sacred Valley | Sacred Valley | Sacred Valley | Machu Picchu | Machu Picchu | Machu Picchu | Lima | Lima | Lima | Lima | Lima | Lima | Cusco | Cusco | Cusco | Cusco | Cusco | Cusco | Cusco | Sacred Valley | Sacred Valley | Sacred Valley | Sacred Valley | Machu Picchu | Machu Picchu | Machu Picchu | Lima | Lima | Lima | Lima | Lima | Lima | Cusco | Cusco | Cusco | Cusco | Cusco | Cusco | Cusco | Sacred Valley | Sacred Valley | Sacred Valley | Sacred Valley | Machu Picchu | Machu Picchu | Machu Picchu | Lima | Lima | Lima | Lima | Lima | Lima | Cusco | Cusco | Cusco | Cusco | Cusco | Cusco | Cusco | Sacred Valley | Sacred Valley | Sacred Valley | Sacred Valley | Machu Picchu | Machu Picchu | Machu Picchu | Lima | Lima | Lima | Lima | Lima | Lima | Cusco | Cusco | Cusco | Cusco | Cusco | Cusco | Cusco | Sacred Valley | Sacred Valley | Sacred Valley | Sacred Valley | Machu Picchu | Machu Picchu | Machu Picchu | Lima | Lima | Lima | Lima | Lima | Lima | Cusco | Cusco | Cusco | Cusco | Cusco | Cusco | Cusco | Sacred Valley | Sacred Valley | Sacred Valley | Sacred Valley | Machu Picchu | Machu Picchu | Machu Picchu | Lima | Lima | Lima | Lima | Lima | Lima | Cusco | Cusco | Cusco | Cusco | Cusco | Cusco | Cusco | Sacred Valley | Sacred Valley | Sacred Valley | Sacred Valley | Machu Picchu | Machu Picchu | Machu Picchu | Lima | Lima | Lima | Lima | Lima | Lima | Cusco | Cusco | Cusco | Cusco | Cusco | Cusco | Cusco | Sacred Valley | Sacred Valley | Sacred Valley | Sacred Valley | Machu Picchu | Machu Picchu | Machu Picchu | Lima | Lima | Lima | Lima | Lima | Lima | Cusco | Cusco | Cusco | Cusco | Cusco | Cusco | Cusco | Sacred Valley | Sacred Valley | Sacred Valley | Sacred Valley | Machu Picchu | Machu Picchu | Machu Picchu | Lima | Lima | Lima | Lima | Lima | Lima | Cusco | Cusco | Cusco | Cusco | Cusco | Cusco | Cusco | Sacred Valley | Sacred Valley | Sacred Valley | Sacred Valley | Machu Picchu | Machu Picchu | Machu Picchu | Lima | Lima | Lima | Lima | Lima | Lima | Cusco | Cusco | Cusco | Cusco | Cusco | Cusco | Cusco | Sacred Valley | Sacred Valley | Sacred Valley | Sacred Valley | Machu Picchu | Machu Picchu | Machu Picchu | Lima | Lima | Lima | Lima | Lima | Lima | Cusco | Cusco | Cusco | Cusco | Cusco | Cusco | Cusco | Sacred Valley | Sacred Valley | Sacred Valley | Sacred Valley | Machu Picchu | Machu Picchu | Machu Picchu | Lima | Lima | Lima | Lima | Lima | Lima | Cusco | Cusco | Cusco | Cusco | Cusco | Cusco | Cusco | Sacred Valley | Sacred Valley | Sacred Valley | Sacred Valley | Machu Picchu | Machu Picchu | Machu Picchu | Lima | Lima | Lima | Lima | Lima | Lima | Cusco | Cusco | Cusco | Cusco | Cusco | Cusco | Cusco | Sacred Valley | Sacred Valley | Sacred Valley | Sacred Valley | Machu Picchu | Machu Picchu | Machu Picchu | Lima | Lima | Lima | Lima | Lima | Lima | Cusco | Cusco | Cusco | Cusco | Cusco | Cusco | Cusco | Sacred Valley | Sacred Valley | Sacred Valley | Sacred Valley | Machu Picchu | Machu Picchu | Machu Picchu | Lima | Lima | Lima | Lima | Lima | Lima | Cusco | Cusco | Cusco | Cusco | Cusco | Cusco | Cusco | Sacred Valley | Sacred Valley | Sacred Valley | Sacred Valley | Machu Picchu | Machu Picchu | Machu Picchu | Lima | Lima | Lima | Lima | Lima | Lima | Cusco | Cusco | Cusco | Cusco | Cusco | Cusco | Cusco | Sacred Valley | Sacred Valley | Sacred Valley | Sacred Valley | Machu Picchu | Machu Picchu | Machu Picchu | Lima | Lima | Lima | Lima | Lima | Lima | Cusco | Cusco | Cusco | Cusco | Cusco | Cusco | Cusco | Sacred Valley | Sacred Valley | Sacred Valley | Sacred Valley | Machu Picchu | Machu Picchu | Machu Picchu | Lima | Lima | Lima | Lima | Lima | Lima | Cusco | Cusco | Cusco | Cusco | Cusco | Cusco | Cusco | Sacred Valley | Sacred Valley | Sacred Valley | Sacred Valley | Machu Picchu | Machu Picchu | Machu Picchu | Lima | Lima | Lima | Lima | Lima | Lima | Cusco | Cusco | Cusco | Cusco | Cusco | Cusco | Cusco | Sacred Valley | Sacred Valley | Sacred Valley | Sacred Valley | Machu Picchu | Machu Picchu | Machu Picchu | Lima | Lima | Lima | Lima | Lima | Lima | Cusco | Cusco | Cusco | Cusco | Cusco | Cusco | Cusco | Sacred Valley | Sacred Valley | Sacred Valley | Sacred Valley | Machu Picchu | Machu Picchu | Machu Picchu | Lima | Lima | Lima | Lima | Lima | Lima | Cusco | Cusco | Cusco | Cusco | Cusco | Cusco | Cusco | Sacred Valley | Sacred Valley | Sacred Valley | Sacred Valley | Machu Picchu | Machu Picchu | Machu Picchu | Lima | Lima | Lima | Lima | Lima | Lima | Cusco | Cusco | Cusco | Cusco | Cusco | Cusco | Cusco | Sacred Valley | Sacred Valley | Sacred Valley | Sacred Valley | Machu Picchu | Machu Picchu | Machu Picchu | Lima | Lima | Lima | Lima | Lima | Lima | Cusco | Cusco | Cusco | Cusco | Cusco | Cusco | Cusco | Sacred Valley | Sacred Valley | Sacred Valley | Sacred Valley | Machu Picchu | Machu Picchu | Machu Picchu | Lima | Lima | Lima | Lima | Lima | Lima | Cusco | Cusco | Cusco | Cusco | Cusco | Cusco | Cusco | Sacred Valley | Sacred Valley | Sacred Valley | Sacred Valley | Machu Picchu | Machu Picchu | Machu Picchu | Lima | Lima | Lima | Lima | Lima | Lima | Cusco | Cusco | Cusco | Cusco | Cusco | Cusco | Cusco | Sacred Valley | Sacred Valley | Sacred Valley | Sacred Valley | Machu Picchu | Machu Picchu | Machu Picchu | Lima | Lima | Lima | Lima | Lima | Lima | Cusco | Cusco | Cusco | Cusco | Cusco | Cusco | Cusco | Sacred Valley | Sacred Valley | Sacred Valley | Sacred Valley | Machu Picchu | Machu Picchu | Machu Picchu | Lima | Lima | Lima | Lima | Lima | Lima | Cusco | Cusco | Cusco | Cusco | Cusco | Cusco | Cusco | Sacred Valley | Sacred Valley | Sacred Valley | Sacred Valley | Machu Picchu | Machu Picchu | Machu Picchu | Lima | Lima | Lima | Lima | Lima | Lima | Cusco | Cusco | Cusco | Cusco | Cusco | Cusco | Cusco | Sacred Valley | Sacred Valley | Sacred Valley | Sacred Valley | Machu Picchu | Machu Picchu | Machu Picchu | Lima | Lima | Lima | Lima | Lima | Lima | Cusco | Cusco | Cusco | Cusco | Cusco | Cusco | Cusco | Sacred Valley | Sacred Valley | Sacred Valley | Sacred Valley | Machu Picchu | Machu Picchu | Machu Picchu | Lima | Lima | Lima | Lima | Lima | Lima | Cusco | Cusco | Cusco | Cusco | Cusco | Cusco | Cusco | Sacred Valley | Sacred Valley | Sacred Valley | Sacred Valley | Machu Picchu | Machu Picchu | Machu Picchu | Lima | Lima | Lima | Lima | Lima | Lima | Cusco | Cusco | Cusco | Cusco | Cusco | Cusco | Cusco | Sacred Valley | Sacred Valley | Sacred Valley | Sacred Valley | Machu Picchu | Machu Picchu | Machu Picchu | Lima | Lima | Lima | Lima | Lima | Lima | Cusco | Cusco | Cusco | Cusco | Cusco | Cusco | Cusco | Sacred Valley | Sacred Valley | Sacred Valley | Sacred Valley | Machu Picchu | Machu Picchu | Machu Picchu | Lima | Lima | Lima | Lima | Lima | Lima | Cusco | Cusco | Cusco | Cusco | Cusco | Cusco | Cusco | Sacred Valley | Sacred Valley | Sacred Valley | Sacred Valley | Machu Picchu | Machu Picchu | Machu Picchu | Lima | Lima | Lima | Lima | Lima | Lima | Cusco | Cusco | Cusco | Cusco | Cusco | Cusco | Cusco | Sacred Valley | Sacred Valley | Sacred Valley | Sacred Valley | Machu Picchu | Machu Picchu | Machu Picchu | Lima | Lima | Lima | Lima | Lima | Lima | Cusco | Cusco | Cusco | Cusco | Cusco | Cusco | Cusco | Sacred Valley | Sacred Valley | Sacred Valley | Sacred Valley | Machu Picchu | Machu Picchu | Machu Picchu | Lima | Lima | Lima | Lima | Lima | Lima | Cusco | Cusco | Cusco | Cusco | Cusco | Cusco | Cusco | Sacred Valley | Sacred Valley | Sacred Valley | Sacred Valley | Machu Picchu | Machu Picchu | Machu Picchu | Lima | Lima | Lima | Lima | Lima | Lima | Cusco | Cusco | Cusco | Cusco | Cusco | Cusco | Cusco | Sacred Valley | Sacred Valley | Sacred Valley | Sacred Valley | Machu Picchu | Machu Picchu | Machu Picchu | Lima | Lima | Lima | Lima | Lima | Lima | Cusco | Cusco | Cusco | Cusco | Cusco | Cusco | Cusco | Sacred Valley | Sacred Valley | Sacred Valley | Sacred Valley | Machu Picchu | Machu Picchu | Machu Picchu | Lima | Lima | Lima | Lima | Lima | Lima | Cusco | Cusco | Cusco | Cusco | Cusco | Cusco | Cusco | Sacred Valley | Sacred Valley | Sacred Valley | Sacred Valley | Machu Picchu | Machu Picchu | Machu Picchu | Lima | Lima | Lima | Lima | Lima | Lima | Cusco | Cusco | Cusco | Cusco | Cusco | Cusco | Cusco | Sacred Valley | Sacred Valley | Sacred Valley | Sacred Valley | Machu Picchu | Machu Picchu | Machu Picchu | Lima | Lima | Lima | Lima | Lima | Lima | Cusco | Cusco | Cusco | Cusco | Cusco | Cusco | Cusco | Sacred Valley | Sacred Valley | Sacred Valley | Sacred Valley | Machu Picchu | Machu Picchu | Machu Picchu | Lima | Lima | Lima | Lima | Lima | Lima | Cusco | Cusco | Cusco | Cusco | Cusco | Cusco | Cusco | Sacred Valley | Sacred Valley | Sacred Valley | Sacred Valley | Machu Picchu | Machu Picchu | Machu Picchu | Lima | Lima | Lima | Lima | Lima | Lima | Cusco | Cusco | Cusco | Cusco | Cusco | Cusco | Cusco | Sacred Valley | Sacred Valley | Sacred Valley | Sacred Valley | Machu Picchu | Machu Picchu | Machu Picchu | Lima | Lima | Lima | Lima | Lima | Lima | Cusco | Cusco | Cusco | Cusco | Cusco | Cusco | Cusco | Sacred Valley | Sacred Valley | Sacred Valley | Sacred Valley | Machu Picchu | Machu Picchu | Machu Picchu | Lima | Lima | Lima | Lima | Lima | Lima | Cusco | Cusco | Cusco | Cusco | Cusco | Cusco | Cusco | Sacred Valley | Sacred Valley | Sacred Valley | Sacred Valley | Machu Picchu | Machu Picchu | Machu Picchu | Lima | Lima | Lima | Lima | Lima | Lima | Cusco | Cusco | Cusco | Cusco | Cusco | Cusco | Cusco | Sacred Valley | Sacred Valley | Sacred Valley | Sacred Valley | Machu Picchu | Machu Picchu | Machu Picchu | Lima | Lima | Lima | Lima | Lima | Lima | Cusco | Cusco | Cusco | Cusco | Cusco | Cusco | Cusco | Sacred Valley | Sacred Valley | Sacred Valley | Sacred Valley | Machu Picchu | Machu Picchu | Machu Picchu | Lima | Lima | Lima | Lima | Lima | Lima | Cusco | Cusco | Cusco | Cusco | Cusco | Cusco | Cusco | Sacred Valley | Sacred Valley | Sacred Valley | Sacred Valley | Machu Picchu | Machu Picchu | Machu Picchu | Lima | Lima | Lima | Lima | Lima | Lima | Cusco | Cusco | Cusco | Cusco | Cusco | Cusco | Cusco | Sacred Valley | Sacred Valley | Sacred Valley | Sacred Valley | Machu Picchu | Machu Picchu | Machu Picchu | Lima | Lima | Lima | Lima | Lima | Lima | Cusco | Cusco | Cusco | Cusco | Cusco | Cusco | Cusco | Sacred Valley | Sacred Valley | Sacred Valley | Sacred Valley | Machu Picchu | Machu Picchu | Machu Picchu | Lima | Lima | Lima | Lima | Lima | Lima | Cusco | Cusco | Cusco | Cusco | Cusco | Cusco | Cusco | Sacred Valley | Sacred Valley | Sacred Valley | Sacred Valley | Machu Picchu | Machu Picchu | Machu Picchu | Lima | Lima | Lima | Lima | Lima | Lima | Cusco | Cusco | Cusco | Cusco | Cusco | Cusco | Cusco | Sacred Valley | Sacred Valley | Sacred Valley | Sacred Valley | Machu Picchu | Machu Picchu | Machu Picchu | Lima | Lima | Lima | Lima | Lima | Lima | Cusco | Cusco | Cusco | Cusco | Cusco | Cusco | Cusco | Sacred Valley | Sacred Valley | Sacred Valley | Sacred Valley | Machu Picchu | Machu Picchu | Machu Picchu | Lima | Lima | Lima | Lima | Lima | Lima | Cusco | Cusco | Cusco | Cusco | Cusco | Cusco | Cusco | Sacred Valley | Sacred Valley | Sacred Valley | Sacred Valley | Machu Picchu | Machu Picchu | Machu Picchu | Lima | Lima | Lima | Lima | Lima | Lima | Cusco | Cusco | Cusco | Cusco | Cusco | Cusco | Cusco | Sacred Valley | Sacred Valley | Sacred Valley | Sacred Valley | Machu Picchu | Machu Picchu | Machu Picchu | Lima | Lima | Lima | Lima | Lima | Lima | Cusco | Cusco | Cusco | Cusco | Cusco | Cusco | Cusco | Sacred Valley | Sacred Valley | Sacred Valley | Sacred Valley | Machu Picchu | Machu Picchu | Machu Picchu | Lima | Lima | Lima | Lima | Lima | Lima | Cusco | Cusco | Cusco | Cusco | Cusco | Cusco | Cusco | Sacred Valley | Sacred Valley | Sacred Valley | Sacred Valley | Machu Picchu | Machu Picchu | Machu Picchu | Lima | Lima | Lima | Lima | Lima | Lima | Cusco | Cusco | Cusco | Cusco | Cusco | Cusco | Cusco | Sacred Valley | Sacred Valley | Sacred Valley | Sacred Valley | Machu Picchu | Machu Picchu | Machu Picchu | Lima | Lima | Lima | Lima | Lima | Lima | Cusco | Cusco | Cusco | Cusco | Cusco | Cusco | Cusco | Sacred Valley | Sacred Valley | Sacred Valley | Sacred Valley | Machu Picchu | Machu Picchu | Machu Picchu | Lima | Lima | Lima | Lima | Lima | Lima | Cusco | Cusco | Cusco | Cusco | Cusco | Cusco | Cusco | Sacred Valley | Sacred Valley | Sacred Valley | Sacred Valley | Machu Picchu | Machu Picchu | Machu Picchu | Lima | Lima | Lima | Lima | Lima | Lima | Cusco | Cusco | Cusco | Cusco | Cusco | Cusco | Cusco | Sacred Valley | Sacred Valley | Sacred Valley | Sacred Valley | Machu Picchu | Machu Picchu | Machu Picchu | Lima | Lima | Lima | Lima | Lima | Lima | Cusco | Cusco | Cusco | Cusco | Cusco | Cusco | Cusco | Sacred Valley | Sacred Valley | Sacred Valley | Sacred Valley | Machu Picchu | Machu Picchu | Machu Picchu | Lima | Lima | Lima | Lima | Lima | Lima | Cusco | Cusco | Cusco | Cusco | Cusco | Cusco | Cusco | Sacred Valley | Sacred Valley | Sacred Valley | Sacred Valley | Machu Picchu | Machu Picchu | Machu Picchu | Lima | Lima | Lima | Lima | Lima | Lima | Cusco | Cusco | Cusco | Cusco | Cusco | Cusco | Cusco | Sacred Valley | Sacred Valley | Sacred Valley | Sacred Valley | Machu Picchu | Machu Picchu | Machu Picchu | Lima | Lima | Lima | Lima | Lima | Lima | Cusco | Cusco | Cusco | Cusco | Cusco | Cusco | Cusco | Sacred Valley | Sacred Valley | Sacred Valley | Sacred Valley | Machu Picchu | Machu Picchu | Machu Picchu | Lima | Lima | Lima | Lima | Lima | Lima | Cusco | Cusco | Cusco | Cusco | Cusco | Cusco | Cusco | Sacred Valley | Sacred Valley | Sacred Valley | Sacred Valley | Machu Picchu | Machu Picchu | Machu Picchu | Lima | Lima | Lima | Lima | Lima | Lima | Cusco | Cusco | Cusco | Cusco | Cusco | Cusco | Cusco | Sacred Valley | Sacred Valley | Sacred Valley | Sacred Valley | Machu Picchu | Machu Picchu | Machu Picchu | Lima | Lima | Lima | Lima | Lima | Lima | Cusco | Cusco | Cusco | Cusco | Cusco | Cusco | Cusco | Sacred Valley | Sacred Valley | Sacred Valley | Sacred Valley | Machu Picchu | Machu Picchu | Machu Picchu | Lima | Lima | Lima | Lima | Lima | Lima | Cusco | Cusco | Cusco | Cusco | Cusco | Cusco | Cusco | Sacred Valley | Sacred Valley | Sacred Valley | Sacred Valley | Machu Picchu | Machu Picchu | Machu Picchu | Lima | Lima | Lima | Lima | Lima | Lima | Cusco | Cusco | Cusco | Cusco | Cusco | Cusco | Cusco | Sacred Valley | Sacred Valley | Sacred Valley | Sacred Valley | Machu Picchu | Machu Picchu | Machu Picchu | Lima | Lima | Lima | Lima | Lima | Lima | Cusco | Cusco | Cusco | Cusco | Cusco | Cusco | Cusco | Sacred Valley | Sacred Valley | Sacred Valley | Sacred Valley | Machu Picchu | Machu Picchu | Machu Picchu | Lima | Lima | Lima | Lima | Lima | Lima | Cusco | Cusco | Cusco | Cusco | Cusco | Cusco | Cusco | Sacred Valley | Sacred Valley | Sacred Valley | Sacred Valley | Machu Picchu | Machu Picchu | Machu Picchu | Lima | Lima | Lima | Lima | Lima | Lima | Cusco | Cusco | Cusco | Cusco | Cusco | Cusco | Cusco | Sacred Valley | Sacred Valley | Sacred Valley | Sacred Valley | Machu Picchu | Machu Picchu | Machu Picchu | Lima | Lima | Lima | Lima | Lima | Lima | Cusco | Cusco | Cusco | Cusco | Cusco | Cusco | Cusco | Sacred Valley | Sacred Valley | Sacred Valley | Sacred Valley | Machu Picchu | Machu Picchu | Machu Picchu | Lima | Lima | Lima | Lima | Lima | Lima | Cusco | Cusco | Cusco | Cusco | Cusco | Cusco | Cusco | Sacred Valley | Sacred Valley | Sacred Valley | Sacred Valley | Machu Picchu | Machu Picchu | Machu Picchu | Lima | Lima | Lima | Lima | Lima | Lima | Cusco | Cusco | Cusco | Cusco | Cusco | Cusco | Cusco | Sacred Valley | Sacred Valley | Sacred Valley | Sacred Valley | Machu Picchu | Machu Picchu | Machu Picchu | Lima | Lima | Lima | Lima | Lima | Lima | Cusco | Cusco | Cusco | Cusco | Cusco | Cusco | Cusco | Sacred Valley | Sacred Valley | Sacred Valley | Sacred Valley | Machu Picchu | Machu Picchu | Machu Picchu | Lima | Lima | Lima | Lima | Lima | Lima | Cusco | Cusco | Cusco | Cusco | Cusco | Cusco | Cusco | Sacred Valley | Sacred Valley | Sacred Valley | Sacred Valley | Machu Picchu | Machu Picchu | Machu Picchu | Lima | Lima | Lima | Lima | Lima | Lima | Cusco | Cusco | Cusco | Cusco | Cusco | Cusco | Cusco | Sacred Valley | Sacred Valley | Sacred Valley | Sacred Valley | Machu Picchu | Machu Picchu | Machu Picchu | Lima | Lima | Lima | Lima | Lima | Lima | Cusco | Cusco | Cusco | Cusco | Cusco | Cusco | Cusco | Sacred Valley | Sacred Valley | Sacred Valley | Sacred Valley | Machu Picchu | Machu Picchu | Machu Picchu | Lima | Lima | Lima | Lima | Lima | Lima | Cusco | Cusco | Cusco | Cusco | Cusco | Cusco | Cusco | Sacred Valley | Sacred Valley | Sacred Valley | Sacred Valley | Machu Picchu | Machu Picchu | Machu Picchu | Lima | Lima | Lima | Lima | Lima | Lima | Cusco | Cusco | Cusco | Cusco | Cusco | Cusco | Cusco | Sacred Valley | Sacred Valley | Sacred Valley | Sacred Valley | Machu Picchu | Machu Picchu | Machu Picchu | Lima | Lima | Lima | Lima | Lima | Lima | Cusco | Cusco | Cusco | Cusco | Cusco | Cusco | Cusco | Sacred Valley | Sacred Valley | Sacred Valley | Sacred Valley | Machu Picchu | Machu Picchu | Machu Picchu | Lima | Lima | Lima | Lima | Lima | Lima | Cusco | Cusco | Cusco | Cusco | Cusco | Cusco | Cusco | Sacred Valley | Sacred Valley | Sacred Valley | Sacred Valley | Machu Picchu | Machu Picchu | Machu Picchu | Lima | Lima | Lima | Lima | Lima | Lima | Cusco | Cusco | Cusco | Cusco | Cusco | Cusco | Cusco | Sacred Valley | Sacred Valley | Sacred Valley | Sacred Valley | Machu Picchu | Machu Picchu | Machu Picchu | Lima | Lima | Lima | Lima | Lima | Lima | Cusco | Cusco | Cusco | Cusco | Cusco | Cusco | Cusco | Sacred Valley | Sacred Valley | Sacred Valley | Sacred Valley | Machu Picchu | Machu Picchu | Machu Picchu | Lima | Lima | Lima | Lima | Lima | Lima | Cusco | Cusco | Cusco | Cusco | Cusco | Cusco | Cusco | Sacred Valley | Sacred Valley | Sacred Valley | Sacred Valley | Machu Picchu | Machu Picchu | Machu Picchu | Lima | Lima | Lima | Lima | Lima | Lima | Cusco | Cusco | Cusco | Cusco | Cusco | Cusco | Cusco | Sacred Valley | Sacred Valley | Sacred Valley | Sacred Valley | Machu Picchu | Machu Picchu | Machu Picchu | Lima | Lima | Lima | Lima | Lima | Lima | Cusco | Cusco | Cusco | Cusco | Cusco | Cusco | Cusco | Sacred Valley | Sacred Valley | Sacred Valley | Sacred Valley | Machu Picchu | Machu Picchu | Machu Picchu | Lima | Lima | Lima | Lima | Lima | Lima | Cusco | Cusco | Cusco | Cusco | Cusco | Cusco | Cusco | Sacred Valley | Sacred Valley | Sacred Valley | Sacred Valley | Machu Picchu | Machu Picchu | Machu Picchu | Lima | Lima | Lima | Lima | Lima | Lima | Cusco | Cusco | Cusco | Cusco | Cusco | Cusco | Cusco | Sacred Valley | Sacred Valley | Sacred Valley | Sacred Valley | Machu Picchu | Machu Picchu | Machu Picchu | Lima | Lima | Lima | Lima | Lima | Lima | Cusco | Cusco | Cusco | Cusco | Cusco | Cusco | Cusco | Sacred Valley | Sacred Valley | Sacred Valley | Sacred Valley | Machu Picchu | Machu Picchu | Machu Picchu | Lima | Lima | Lima | Lima | Lima | Lima | Cusco | Cusco | Cusco | Cusco | Cusco | Cusco | Cusco | Sacred Valley | Sacred Valley | Sacred Valley | Sacred Valley | Machu Picchu | Machu Picchu | Machu Picchu | Lima | Lima | Lima | Lima | Lima | Lima | Cusco | Cusco | Cusco | Cusco | Cusco | Cusco | Cusco | Sacred Valley | Sacred Valley | Sacred Valley | Sacred Valley | Machu Picchu | Machu Picchu | Machu Picchu | Lima | Lima | Lima | Lima | Lima | Lima | Cusco | Cusco | Cusco | Cusco | Cusco | Cusco | Cusco | Sacred Valley | Sacred Valley | Sacred Valley | Sacred Valley | Machu Picchu | Machu Picchu | Machu Picchu | Lima | Lima | Lima | Lima | Lima | Lima | Cusco | Cusco | Cusco | Cusco | Cusco | Cusco | Cusco | Sacred Valley | Sacred Valley | Sacred Valley | Sacred Valley | Machu Picchu | Machu Picchu | Machu Picchu | Lima | Lima | Lima | Lima | Lima | Lima | Cusco | Cusco | Cusco | Cusco | Cusco | Cusco | Cusco | Sacred Valley | Sacred Valley | Sacred Valley | Sacred Valley | Machu Picchu | Machu Picchu | Machu Picchu | Lima | Lima | Lima | Lima | Lima | Lima | Cusco | Cusco | Cusco | Cusco | Cusco | Cusco | Cusco | Sacred Valley | Sacred Valley | Sacred Valley | Sacred Valley | Machu Picchu | Machu Picchu | Machu Picchu | Lima | Lima | Lima | Lima | Lima | Lima | Cusco | Cusco | Cusco | Cusco | Cusco | Cusco | Cusco | Sacred Valley | Sacred Valley | Sacred Valley | Sacred Valley | Machu Picchu | Machu Picchu | Machu Picchu | Lima | Lima | Lima | Lima | Lima | Lima | Cusco | Cusco | Cusco | Cusco | Cusco | Cusco | Cusco | Sacred Valley | Sacred Valley | Sacred Valley | Sacred Valley | Machu Picchu | Machu Picchu | Machu Picchu | Lima | Lima | Lima | Lima | Lima | Lima | Cusco | Cusco | Cusco | Cusco | Cusco | Cusco | Cusco | Sacred Valley | Sacred Valley | Sacred Valley | Sacred Valley | Machu Picchu | Machu Picchu | Machu Picchu | Lima | Lima | Lima | Lima | Lima | Lima | Cusco | Cusco | Cusco | Cusco | Cusco | Cusco | Cusco | Sacred Valley | Sacred Valley | Sacred Valley | Sacred Valley | Machu Picchu | Machu Picchu | Machu Picchu | Lima | Lima | Lima | Lima | Lima | Lima | Cusco | Cusco | Cusco | Cusco | Cusco | Cusco | Cusco | Sacred Valley | Sacred Valley | Sacred Valley | Sacred Valley | Machu Picchu | Machu Picchu | Machu Picchu | Lima | Lima | Lima | Lima | Lima | Lima | Cusco | Cusco | Cusco | Cusco | Cusco | Cusco | Cusco | Sacred Valley | Sacred Valley | Sacred Valley | Sacred Valley | Machu Picchu | Machu Picchu | Machu Picchu | Lima | Lima | Lima | Lima | Lima | Lima | Cusco | Cusco | Cusco | Cusco | Cusco | Cusco | Cusco | Sacred Valley | Sacred Valley | Sacred Valley | Sacred Valley | Machu Picchu | Machu Picchu | Machu Picchu | Lima | Lima | Lima | Lima | Lima | Lima | Cusco | Cusco | Cusco | Cusco | Cusco | Cusco | Cusco | Sacred Valley | Sacred Valley | Sacred Valley | Sacred Valley | Machu Picchu | Machu Picchu | Machu Picchu | Lima | Lima | Lima | Lima | Lima | Lima | Cusco | Cusco | Cusco | Cusco | Cusco | Cusco | Cusco | Sacred Valley | Sacred Valley | Sacred Valley | Sacred Valley | Machu Picchu | Machu Picchu | Machu Picchu | Lima | Lima | Lima | Lima | Lima | Lima | Cusco | Cusco | Cusco | Cusco | Cusco | Cusco | Cusco | Sacred Valley | Sacred Valley | Sacred Valley | Sacred Valley | Machu Picchu | Machu Picchu | Machu Picchu | Lima | Lima | Lima | Lima | Lima | Lima | Cusco | Cusco | Cusco | Cusco | Cusco | Cusco | Cusco | Sacred Valley | Sacred Valley | Sacred Valley | Sacred Valley | Machu Picchu | Machu Picchu | Machu Picchu | Lima | Lima | Lima | Lima | Lima | Lima | Cusco | Cusco | Cusco | Cusco | Cusco | Cusco | Cusco | Sacred Valley | Sacred Valley | Sacred Valley | Sacred Valley | Machu Picchu | Machu Picchu | Machu Picchu | Lima | Lima | Lima | Lima | Lima | Lima | Cusco | Cusco | Cusco | Cusco | Cusco | Cusco | Cusco | Sacred Valley | Sacred Valley | Sacred Valley | Sacred Valley | Machu Picchu | Machu Picchu | Machu Picchu | Lima | Lima | Lima | Lima | Lima | Lima | Cusco | Cusco | Cusco | Cusco | Cusco | Cusco | Cusco | Sacred Valley | Sacred Valley | Sacred Valley | Sacred Valley | Machu Picchu | Machu Picchu | Machu Picchu | Lima | Lima | Lima | Lima | Lima | Lima | Cusco | Cusco | Cusco | Cusco | Cusco | Cusco | Cusco | Sacred Valley | Sacred Valley | Sacred Valley | Sacred Valley | Machu Picchu | Machu Picchu | Machu Picchu | Lima | Lima | Lima | Lima | Lima | Lima | Cusco | Cusco | Cusco | Cusco | Cusco | Cusco | Cusco | Sacred Valley | Sacred Valley | Sacred Valley | Sacred Valley | Machu Picchu | Machu Picchu | Machu Picchu | Lima | Lima | Lima | Lima | Lima | Lima | Cusco | Cusco | Cusco | Cusco | Cusco | Cusco | Cusco | Sacred Valley | Sacred Valley | Sacred Valley | Sacred Valley | Machu Picchu | Machu Picchu | Machu Picchu | Lima | Lima | Lima | Lima | Lima | Lima | Cusco | Cusco | Cusco | Cusco | Cusco | Cusco | Cusco | Sacred Valley | Sacred Valley | Sacred Valley | Sacred Valley | Machu Picchu | Machu Picchu | Machu Picchu | Lima | Lima | Lima | Lima | Lima | Lima | Cusco | Cusco | Cusco | Cusco | Cusco | Cusco | Cusco | Sacred Valley | Sacred Valley | Sacred Valley | Sacred Valley | Machu Picchu | Machu Picchu | Machu Picchu | Lima | Lima | Lima | Lima | Lima | Lima | Cusco | Cusco | Cusco | Cusco | Cusco | Cusco | Cusco | Sacred Valley | Sacred Valley | Sacred Valley | Sacred Valley | Machu Picchu | Machu Picchu | Machu Picchu | Lima | Lima | Lima | Lima | Lima | Lima | Cusco | Cusco | Cusco | Cusco | Cusco | Cusco | Cusco | Sacred Valley | Sacred Valley | Sacred Valley | Sacred Valley | Machu Picchu | Machu Picchu | Machu Picchu | Lima | Lima | Lima | Lima | Lima | Lima | Cusco | Cusco | Cusco | Cusco | Cusco | Cusco | Cusco | Sacred Valley | Sacred Valley | Sacred Valley | Sacred Valley | Machu Picchu | Machu Picchu | Machu Picchu | Lima | Lima | Lima | Lima | Lima | Lima | Cusco | Cusco | Cusco | Cusco | Cusco | Cusco | Cusco | Sacred Valley | Sacred Valley | Sacred Valley | Sacred Valley | Machu Picchu | Machu Picchu | Machu Picchu | Lima | Lima | Lima | Lima | Lima | Lima | Cusco | Cusco | Cusco | Cusco | Cusco | Cusco | Cusco | Sacred Valley | Sacred Valley | Sacred Valley | Sacred Valley | Machu Picchu | Machu Picchu | Machu Picchu | Lima | Lima | Lima | Lima | Lima | Lima | Cusco | Cusco | Cusco | Cusco | Cusco | Cusco | Cusco | Sacred Valley | Sacred Valley | Sacred Valley | Sacred Valley | Machu Picchu | Machu Picchu | Machu Picchu | Lima | Lima | Lima | Lima | Lima | Lima | Cusco | Cusco | Cusco | Cusco | Cusco | Cusco | Cusco | Sacred Valley | Sacred Valley | Sacred Valley | Sacred Valley | Machu Picchu | Machu Picchu | Machu Picchu | Lima | Lima | Lima | Lima | Lima | Lima | Cusco | Cusco | Cusco | Cusco | Cusco | Cusco | Cusco | Sacred Valley | Sacred Valley | Sacred Valley | Sacred Valley | Machu Picchu | Machu Picchu | Machu Picchu | Lima | Lima | Lima | Lima | Lima | Lima | Cusco | Cusco | Cusco | Cusco | Cusco | Cusco | Cusco | Sacred Valley | Sacred Valley | Sacred Valley | Sacred Valley | Machu Picchu | Machu Picchu | Machu Picchu | Lima | Lima | Lima | Lima | Lima | Lima | Cusco | Cusco | Cusco | Cusco | Cusco | Cusco | Cusco | Sacred Valley | Sacred Valley | Sacred Valley | Sacred Valley | Machu Picchu | Machu Picchu | Machu Picchu | Lima | Lima | Lima | Lima | Lima | Lima | Cusco | Cusco | Cusco | Cusco | Cusco | Cusco | Cusco | Sacred Valley | Sacred Valley | Sacred Valley | Sacred Valley | Machu Picchu | Machu Picchu | Machu Picchu | Lima | Lima | Lima | Lima | Lima | Lima | Cusco | Cusco | Cusco | Cusco | Cusco | Cusco | Cusco | Sacred Valley | Sacred Valley | Sacred Valley | Sacred Valley | Machu Picchu | Machu Picchu | Machu Picchu | Lima | Lima | Lima | Lima | Lima | Lima | Cusco | Cusco | Cusco | Cusco | Cusco | Cusco | Cusco | Sacred Valley | Sacred Valley | Sacred Valley | Sacred Valley | Machu Picchu | Machu Picchu | Machu Picchu | Lima | Lima | Lima | Lima | Lima | Lima | Cusco | Cusco | Cusco | Cusco | Cusco | Cusco | Cusco | Sacred Valley | Sacred Valley | Sacred Valley | Sacred Valley | Machu Picchu | Machu Picchu | Machu Picchu | Lima | Lima | Lima | Lima | Lima | Lima | Cusco | Cusco | Cusco | Cusco | Cusco | Cusco | Cusco | Sacred Valley | Sacred Valley | Sacred Valley | Sacred Valley | Machu Picchu | Machu Picchu | Machu Picchu | Lima | Lima | Lima | Lima | Lima | Lima | Cusco | Cusco | Cusco | Cusco | Cusco | Cusco | Cusco | Sacred Valley | Sacred Valley | Sacred Valley | Sacred Valley | Machu Picchu | Machu Picchu | Machu Picchu | Lima | Lima | Lima | Lima | Lima | Lima | Cusco | Cusco | Cusco | Cusco | Cusco | Cusco | Cusco | Sacred Valley | Sacred Valley | Sacred Valley | Sacred Valley | Machu Picchu | Machu Picchu | Machu Picchu | Lima | Lima | Lima | Lima | Lima | Lima | Cusco | Cusco | Cusco | Cusco | Cusco | Cusco | Cusco | Sacred Valley | Sacred Valley | Sacred Valley | Sacred Valley | Machu Picchu | Machu Picchu | Machu Picchu | Lima | Lima | Lima | Lima | Lima | Lima | Cusco | Cusco | Cusco | Cusco | Cusco | Cusco | Cusco | Sacred Valley | Sacred Valley | Sacred Valley | Sacred Valley | Machu Picchu | Machu Picchu | Machu Picchu | Lima | Lima | Lima | Lima | Lima | Lima | Cusco | Cusco | Cusco | Cusco | Cusco | Cusco | Cusco | Sacred Valley | Sacred Valley | Sacred Valley | Sacred Valley | Machu Picchu | Machu Picchu | Machu Picchu | Lima | Lima | Lima | Lima | Lima | Lima | Cusco | Cusco | Cusco | Cusco | Cusco | Cusco | Cusco | Sacred Valley | Sacred Valley | Sacred Valley | Sacred Valley | Machu Picchu | Machu Picchu | Machu Picchu | Lima | Lima | Lima | Lima | Lima | Lima | Cusco | Cusco | Cusco | Cusco | Cusco | Cusco | Cusco | Sacred Valley | Sacred Valley | Sacred Valley | Sacred Valley | Machu Picchu | Machu Picchu | Machu Picchu | Lima | Lima | Lima | Lima | Lima | Lima | Cusco | Cusco | Cusco | Cusco | Cusco | Cusco | Cusco | Sacred Valley | Sacred Valley | Sacred Valley | Sacred Valley | Machu Picchu | Machu Picchu | Machu Picchu | Lima | Lima | Lima | Lima | Lima | Lima | Cusco | Cusco | Cusco | Cusco | Cusco | Cusco | Cusco | Sacred Valley | Sacred Valley | Sacred Valley | Sacred Valley | Machu Picchu | Machu Picchu | Machu Picchu | Lima | Lima | Lima | Lima | Lima | Lima | Cusco | Cusco | Cusco | Cusco | Cusco | Cusco | Cusco | Sacred Valley | Sacred Valley | Sacred Valley | Sacred Valley | Machu Picchu | Machu Picchu | Machu Picchu |
Four Points by Sheraton
Superior First-Class