If how many stars a cruise ship rates is important to you when booking a cruise, you really might want to read my piece about what ships have the most star appeal and why.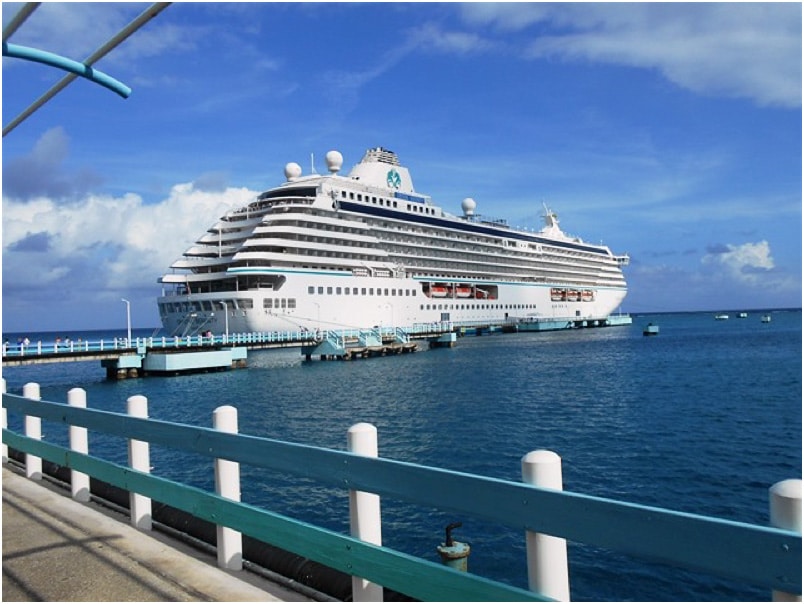 Crystal Serenity and her sister Symphony definitely deserve 5 stars and sometimes six (photo by Richard Pietschmann)
Just like movies and restaurants critic award stars to cruise ship.  Some critics are  harsher than others and a few very lenient.  Over the three decades I've been covering the industry my ratings have been based on many factors that include food, service, accommodations, public areas, amenities, cleanliness and crew.  Some of those factors change so awarding stars is not always precise.  If a ship earns five  or six stars in each of those categories than the overall rating would be five.  But some ships fall  short and say get a three or four for food or service, perhaps a five for amenities. It's not easy.  If a cruise ship must have stars appeal to appeal to you, then read on to see how they are doled out.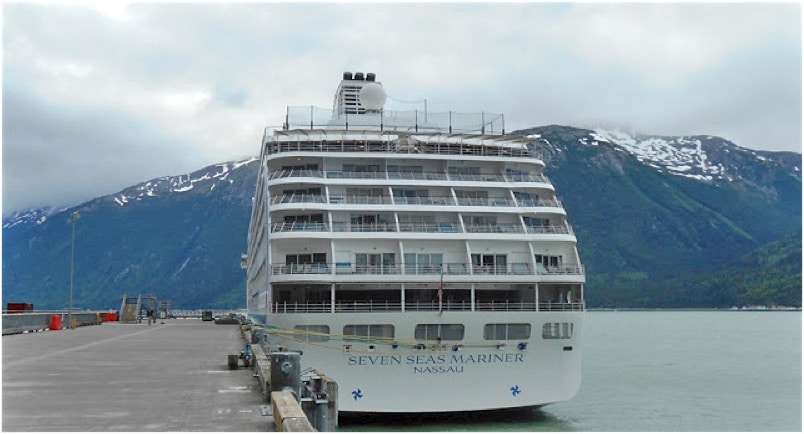 Regent Seven Seas (Mariner pictured above) just about always garners six stars for any of its ships.
The line excels in food and service.
Five and six stars are usually awarded by critics for excellence in everything.  These are the faultless cream of seas, well almost. Every cruise is different, even on the same ship.  Crews and chefs change or have a bad day or two. The cream of the crop are the all inclusive luxury lines which pass muster in just about everything save for the free wines.  Okay I am a self-professed wine snob, but sometimes Crystal, Seabourn, Silversea and even Regent fall short in this category serving inexpensive free wines and selling premium pours for high prices.  However all of these ship do offer top shelf booze so anyone who drinks the hard stuff benefits.  Weather and itineraries play big influences, too in personal opinions. Although it isn't the fault of the Captain or ship that they hit a storm or chilly weather—except occasionally when they could steer or stay out of the storm.
Silversea Cruises newest ship, Silver Muse is a game changer for the company with no restaurant but several dining venues and lots of changes that some regulars liked and others not so much. I'm still on the fence, although I love the line and the amazing Silver Suite we enjoyed for two glorious weeks in the Caribbean. I always awarded 6 stars to Silversea and still feel confident doing so.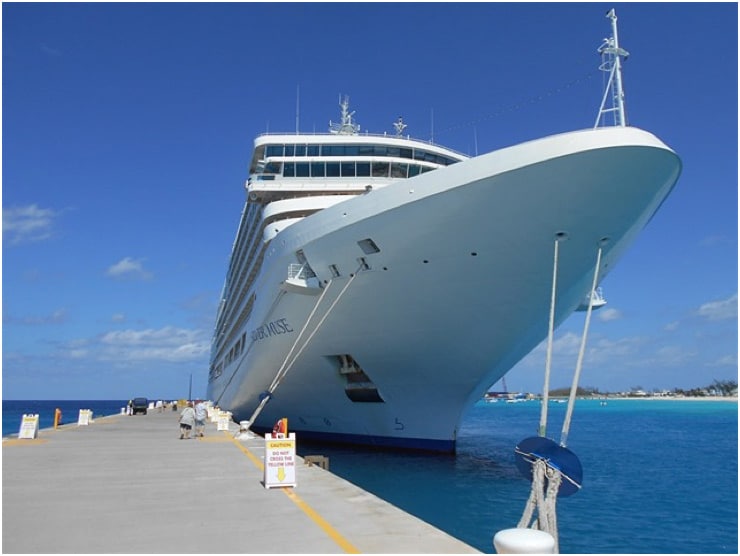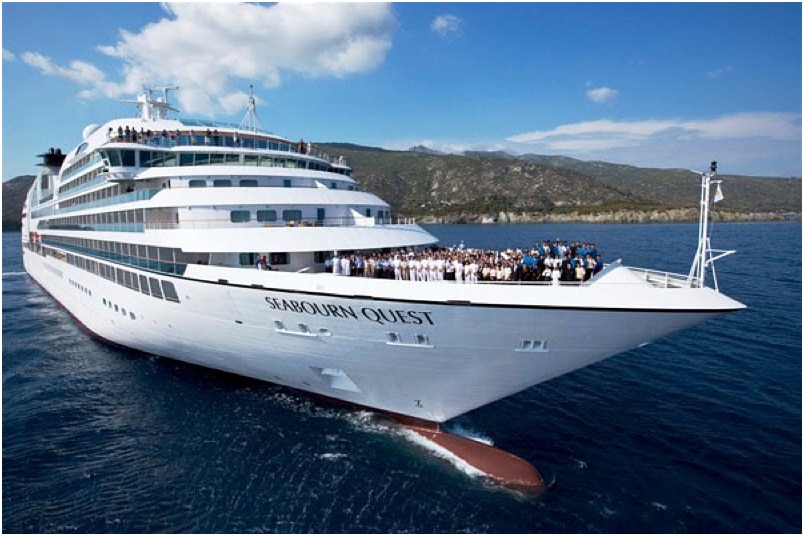 Seabourn almost always earns five or six stars
Anyhow in my years of writing cruise guides and articles I have ranked cruise lines and ships. I take into consideration different categories.
Amenities–pool size matters and Crystal and Silversea have some of the biggest for the size of the ships. Spas also come into consideration. While treatment prices are astronomically high on all ships and one company has the monopoly on operating the facilities, Crystal's spas are tops. Silversea and Seabourn are good, too. Cunard's Canyon Ranches at Sea are spectacular but above my pay scale. Each of the five and six star ships have excellent fitness facilities but believe it or not Carnival has the biggest  gyms and well, also big ships.
Service does the crew consider passengers pleasures and comforts first and try never to say 'no' to a reasonable request?  In my experiences the answer has been 'yes' on ships of Crystal Cruises, Seabourn, Silversea, Oceania and Regent Seven Seas for which that category would deserve 5 stars. On each of those lines crew have gone overboard  to accommodate requests, and some have been as strange as asking for a press coffee pot on Seabourn and the hotel manager went out in port and bought one for us. Another on Silversea was a special request for Patron Tequila for  which a barkeep also went to port and got us a special bottle.  However it didn't work on a recent Silversea Silver Muse voyage where there was no 100% agave  tequila (anything else gives up a big headache), so we went off and got our own.  On Princess the rating would be 4 stars. While they do try hard it's difficult to please passengers on very large ships like most in the Princess fleet are. Carnival would deserve a 3 star rating and Holland America, which we haven't sailed in awhile, but when we did only ranked three stars in this category.
Cuisine is one of the most important categories for star ratings. My five star culinary selection starts with Oceania and Regent which deserve six stars in this category because of the high quality of the food, presentation and creativity.  Crystal also earns a six for food. Silversea merits the five  and sometimes six tars as does Seabourn.  We have enjoyed some tasty meals on Princess but not consistently and we've taken more than 30 cruises with the line going way back when.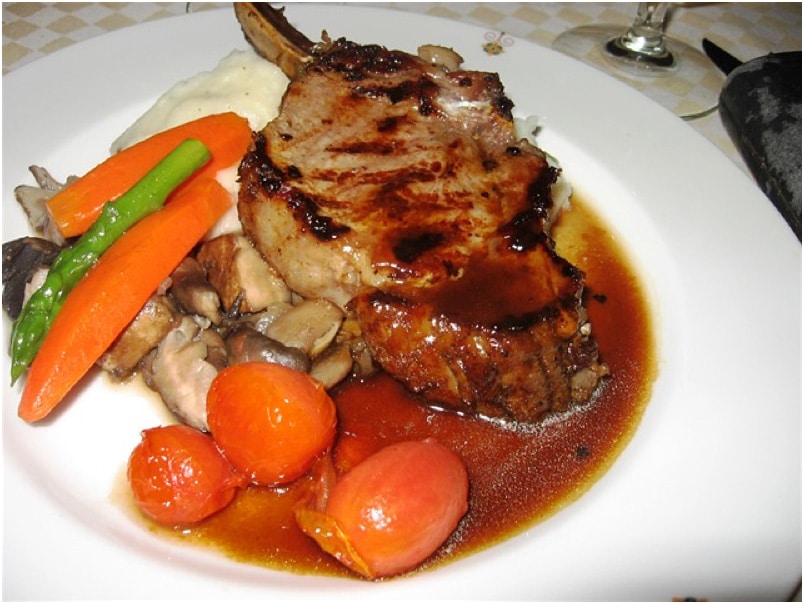 No ordinary veal chop, this one was outstanding of course on RSSC Mariner (by Richard Pietschmann)
Accommodations are key and hard to beat on  the butler-maned Penthouse decks of Crystal, Silverseas top suites, Regent Seven Seas and Seabourn. The cabins are spacious, well equipped with free drinks in mini bars on Silversea and Seabourn and Crystal in Penthouse deck rooms. Also creature comforts such as , robes, slippers, beautiful bathrooms, walk-in closets  top toiletries and many balconies or all balconies depending on the vessel. So high fives  to each of them.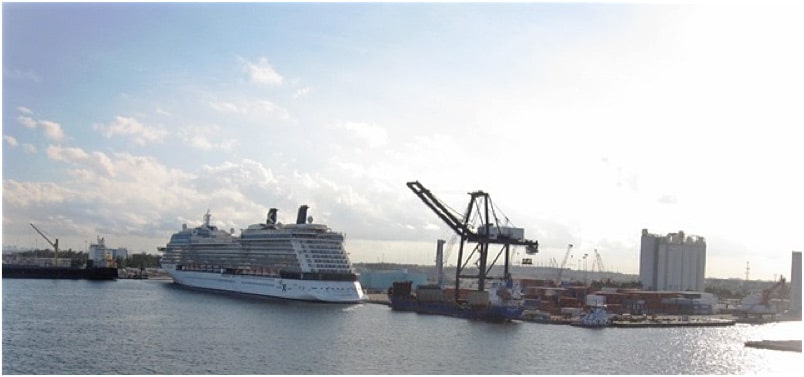 Coral Princess in Ft. Lauderdale
Princess has some of the best suites and mini suites especially ones in the back of the ship with balconies overlooking the wake. Those are high five worthy. In this category are also cabin stewards and attendants. To merit five stars this group needs to do  a good  job cleaning up and go the extra yard to tidy up and do things like on Silversea, Regent Seven Seas and Seabourn as clean your eye glasses and even fix them when broken; fold your night  gown pretty on your bed and decorate the cabin on a special occasion.   Usually the butlers on Crystal (on Penthouse deck only), Silversea and Regent Seven Seas do go out of their way to please and  help the line up those stars. Our last butlers on Silver Muse and Silver Whisper were outside the box but they almost always are on that line. The same with our Crystal butlers, couldn't be better.
I haven't mentioned Cunard and Celebrity yet, but both are four star operations for the most part. A recent transatlantic  trip on Queen Mary2 was definitely worth four nods  and even 5 for some exceptional dinners. Same for a cruise to Hawaii aboard a Celebrity ship which in my experience didn't live up to more than 4  stars.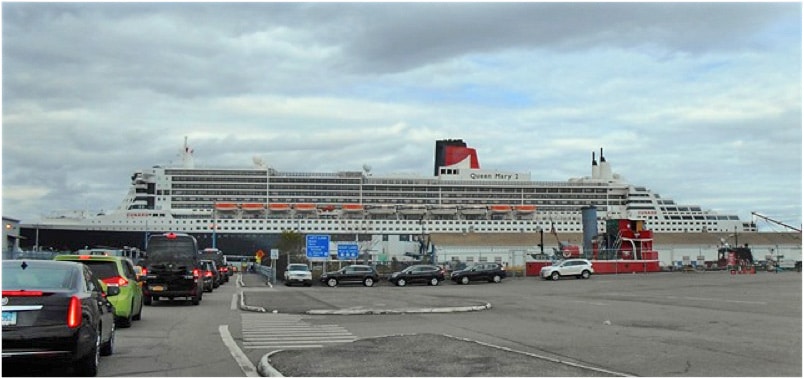 Queen Mary2 earns 5 stars for entertainment and food (photo by Patti Pietschmann)
Although it's been awhile since sailing with Paul Gauguin. However the last time we did a French Polynesia cruise on the PG it rates six stars, just phenomenal.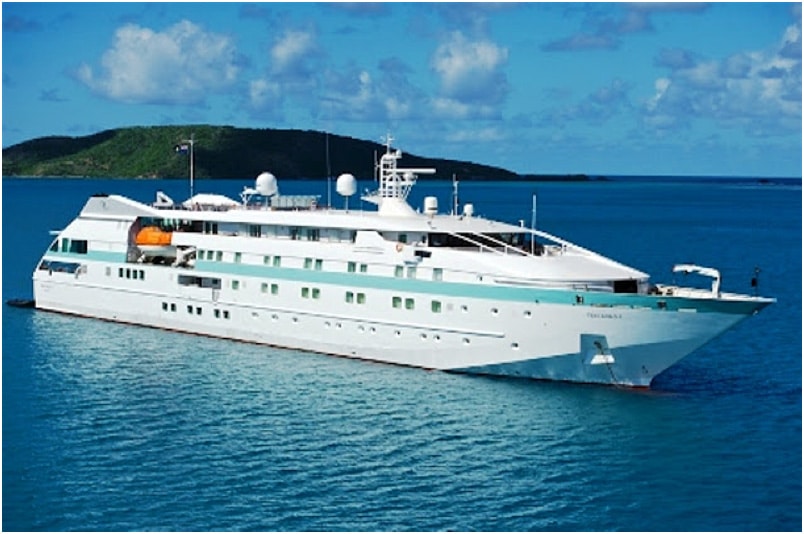 Paul Gauguin a six star charmer
The last category considered in my ratings is onboard activities. Princess  probably gets a 5 for having the most options from bingo to disco. Crystal has the gamut of games and sports plus one of the best lecture programs afloat  and a Computer University at Sea that can't be beat (I learned a lot  going to those classes). So 5 stars to them  in this category.  Seabourn and Silversea offer a more laid back cruise with fewer but choice options. Silversea and Crystal both have swimming-size pools.
Crystal, Princess and Carnival have the best fitness centers and spas.  But Carnival is basically below par in stars, unless it's changed in the last few years since I've sailed with it. Cabin attendants on my last Carnival cruises (long time ago to be fair) were practically non-existent.
One of the standards of rating anything is value for the fare or you get what you pay for, hopefully. Which you do on the five star carriers.
This report is purely subjective and based on real experience. Yes, I have been hosted by the cruise lines but I speak the truth here. It's a small sampling of all the cruise lines out there but ones which I have sailed on the most.
Please follow and like us: