The much anticipated launch of the quirky cruise line now scheduled for August 2020
By Patti Pietschmann Travel Diva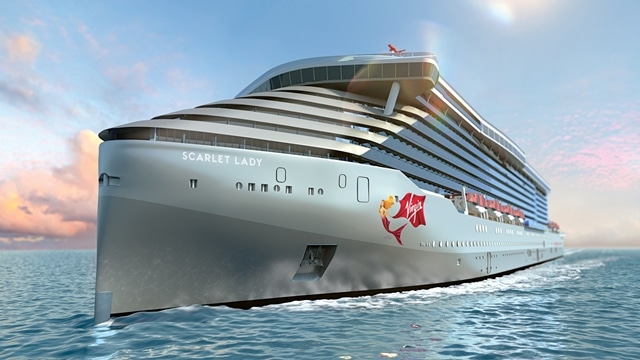 In a cautionary decision  Sir Richard Branson is postponing the launch of his eagerly-awaited Virgin Voyages until August 2020.  The unique and quite quirky cruise line's Scarlet Lady will have to wait for to make her big bow.  However if you were planning to participate in pre-inaugural events in April they will now take place in July.
When Scarlet Lady does sail she will introduce industry firsts such DJs and musical acts.  Initial passengers will get 'spending loot.'
There will be lots of  curated cocktails, scads of fun things to do and plenty of perks.  And she will smell great.
Here's a sneak preview of the adults only  Scarlet Lady.
Virgin Voyages is offering different degrees of credits and refunds which you can find at this link: https://virg.in/SjR. You can also contact as Pavlus Travel specialist for more details.
Please follow and like us: