Explore Egypt in style with a Viking voyage
See the pyramids along the Nile
Watch the sun rise on a tropic isle…"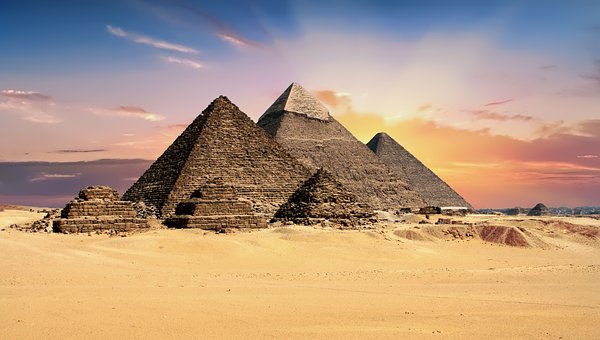 If Egypt is on your bucket list, now's a good time to plan your trip. Viking Cruises is expanding its Egypt voyages on the new Viking Osiris. The intimate, elegantly-designed 82-passenger, 41 stateroom Scandinavian-style vessel debuts September 2020.  Her Egypt itineraries include five day extensions to  the Viking's Pharaohs & Pyramids program. Included in is the tours are special access to exhibits in London and Oxford not normally accessible to the public.
"Egypt has inspired explorers for generations. It remains a top destination for many of our guests," said Torstein Hagen, Chairman of Viking.
New pre-cruise options
Retrace the steps of the world's most famous Egyptologist, Howard Carter, and his benefactor, the 5th Earl of Carnarvon.  Get access to y British Collections of Ancient Egypt and privileged access to two museums.  The tour starts with an early morning visit to the Egyptian Collection at the British Museum.
If you crave more art and  history there's a visit to the home and personal museum of world-renowned architect, Sir John Soane and to   London's Petrie Museum which houses more than 80,000 artifacts from ancient Egypt and Sudan. If  you've always wanted to see mummies, a visit to the Ashmolean Museum, in Oxford will satisfy your craving.  The experience highlighted  by behind the scenes visits to Oxford University's Griffith Institute. The institute houses Carter's archives and details the discovery of Tutankhamun's tomb.
Passengers booked through April 2020 can also opt for  the new five-day King Tut & the UK's Egyptian Collections extension, which includes an opportunity to visit Tutankhamun.
Viking Cruise fares include an outside stateroom, a complimentary shore excursion in each port of call, all onboard meals, and all port charges and government taxes.  Other free  amenities include  beer and wine with lunch and dinner, Wi-Fi; and cultural performances.
Booking Details
For additional details, or to book a Viking cruise, contact a Pavlus travel specialistb on line or at 800-528-9300.