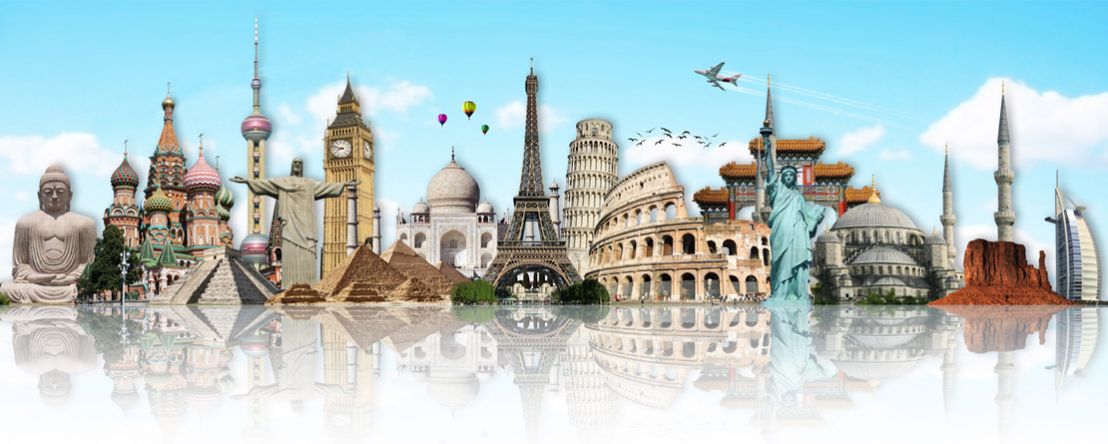 11 Day Tulip Time River Cruise with Amsterdam
Starting at
$2,999

Destinations & Sightseeing

Itinerary and Meals

Accomodations
---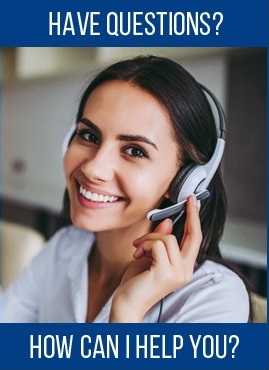 800.528.9300
Click for larger view.
Destination & Sightseeing
Round trip flights New York-Amsterdam, Amsterdam-New York
Other departure cities available. Click on date of departure for selection and prices
Airline taxes & fuel surcharges
9 nights accommodations

2 nights Amsterdam
7 nights outside cabin aboard the Deluxe Monarch Empress, First Class Monarch Countess or First Class Monarch Duchess

River port charges of $190 per person
Cruise & hotel porterage
All transfers included only with airfare purchase on package arrival & departure dates†
22 meals: 9 breakfasts, 6 lunches, 7 dinners
Cruise director & activities host throughout cruise
Local host in Amsterdam
Services of local guides in all major cities
Shore excursions per itinerary
Entrance fees per itinerary
Comfortable wireless earphones for enhanced touring during excursions
Special Features
In Amsterdam, board a glass-top boat and cruise the winding canals
Marvel at the Dutch Master's collection in the Rijksmuseum
Visit Nijmegen, the oldest town in the Netherlands with its magnificent historic buildings
Dock in the historic Flanders port of Ghent, a showcase of Flemish wealth
Excursion to the Delta Works storm barrier, considered a technical miracle
Visit the windmill park in Kinderdijk built in the 1700s and still in use today
Explore the magnificent flower displays at Keukenhof Gardens
River Cruise Features & Amenities
Gala Welcome Dinner and Farewell Dinner
Wine and beer with dinners
Locally inspired recipes
Early riser breakfast in addition to buffet breakfast
Late night snack
Complimentary basic Wi-Fi access in public areas
Self-serve coffee and tea station
Lounge serving premium spirits
Fitness center
Non-smoking ship interior
Shore excursions conducted exclusively in English by licensed guides
---
Know Before You Book - High & Low Water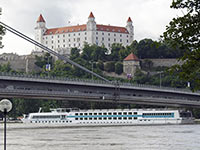 European river cruising has gained in popularity for very good reason. It's a relaxing and convenient way to experience Europe while enjoying the comfort of a deluxe ship. However, before making the decision to reserve your vacation, please be aware of potential conditions which may impact your cruise. While most of the time river cruises operate exactly as planned, weather conditions may result in high or low water levels which impact a ship's itinerary and, on occasion, render a ship unable to sail at all. On very rare occasions, other events such as heavy fog, a damaged lock, or an incapacitated vessel blocking the river, may impact a sailing. These events typically occur with little or no notice. In the event that a cruise is partially or completely impacted, the itinerary will be operated by deluxe motor coach, accompanied by a Tour Manager, with overnights in hotels. When the option exists, the operator will "swap ships" with another vessel sailing in the opposite direction, retaining the sailing experience. Crew, ship and cabin configuration may differ. The itinerary will include as many of the originally scheduled sightseeing features as possible, considering the travel time and distances required, as well as meals. While it is not possible to recreate the more leisurely comforts of sailings, we will endeavor to provide a comparable itinerary. These alternative services will be provided at no additional charge.
†Transfers are available for purchase for land only or on alternative flight dates
ITINERARY
DAY 1, Saturday - Depart for the Netherlands
Depart for the Netherlands
DAY 2, Sunday - Cruise Embarkation in Amsterdam
Arrive in Amsterdam and transfer to the port. Embarkation begins at 2 pm. After arrival formalities, time to relax on board. Tonight, meet your Cruise Director and enjoy a gala welcome dinner as it sets the mood for your delightful river cruise Overnight: River Cruise Meals: Dinner
DAY 3, Monday - Tour Nijmegen, the Oldest Town in the Netherlands
The ship docks in Nijmegen, the oldest town in the Netherlands with its beautiful river landscapes and magnificent historic buildings. Uncover traces of the city's past on a walking tour, before roaming the unique shops, outdoor cafes and cozy restaurants on your own. The ship sails this evening to Antwerp, Belgium Overnight: River Cruise Meals: Breakfast, Lunch, Dinner
DAY 4, Tuesday - Antwerp City Tour
Today you arrive in Antwerp, one of Europe's largest and most historic port cities, where more than half of the world's diamonds are traded. Evidence of the wealth produced from trade during the 16th century can be seen in the opulent homes that line the city streets. The tour of the city begins at the Cathedral of our Lady, the highest Gothic building in the Low Countries and continues to the unique market place, surrounded by the mighty Renaissance Town hall and numerous guild halls. Rest of the day is at leisure in Antwerp, or return to the ship for a relaxing afternoon on board Overnight: River Cruise Meals: Breakfast, Lunch, Dinner
DAY 5, Wednesday - Tour Ghent, the Historic Flanders Port
Discover the historic Flanders port of Ghent today, a showcase of Flemish wealth. Your tour of this medieval city includes views of the 7th century St. Bavo's Cathedral and the imposing Gravensteen Castle. At the town center, view the gigantic Belfry, a symbol of the city's independence and the Gothic-style Cloth Hall, glorifying the city's major industry. Return to the ship or take the optional afternoon tour to Bruges, also known as the "Venice of the North" and home to some of Europe's best preserved medieval buildings. Here, view the Lake of Love (Minnewater), the Beguinage Convent and walk along the picturesque winding cobbled alleys and romantic canals Optional: Bruges City Tour (PM) Overnight: River Cruise Meals: Breakfast, Lunch, Dinner
DAY 6, Thursday - Excursion to the Delta Works
A fascinating excursion this morning to the Delta Works. After the 1953 flood in the Netherlands, where more than 1800 people drowned in one night, the Delta Plan was created to prevent a disaster of this magnitude from ever happening again. Taking 30 years to complete, the storm flood barrier, almost six miles long, stands as the final defense in the battle against the water and is considered a technical miracle. Rejoin the ship for lunch and continue cruising this afternoon towards Rotterdam where the ship will remain docked overnight Overnight: River Cruise Meals: Breakfast, Lunch, Dinner
DAY 7, Friday - Morning in Keukenhof Gardens, Afternoon Windmill Tour in Kinderdijk
Depart early this morning for beautiful Keukenhof Gardens, the largest and most spectacular flower gardens in the world, where a sea of multicolored tulips stretches out over the flat Dutch landscape as far as the eye can see. Rejoin the ship in Rotterdam for lunch on board. This afternoon visit a windmill park in the small village of Kinderdijk on the north bank of the River Noord. The windmills, built in the 1700s, are still in use today and played a vital role in the development of the country. During this excursion, visit a windmill and learn more about the modern technology that is now replacing their existence Overnight: River Cruise Meals: Breakfast, Lunch, Dinner
DAY 8, Saturday - Panoramic Tour of Amsterdam
Awake this morning in Amsterdam, one of the greatest small cities in the world, with its world-famous museums and historical sites. Today's panoramic tour of 700-year-old Amsterdam introduces you to both the old and the new sections of this city. View the Royal Palace on Amsterdam's Dam Square, the Queen's official home-away-from-home. On to the Dutch National Monument dedicated by Queen Juliana as a memorial to the victims of WWII and to the unusual Skinny Bridge, once so narrow that pedestrians could not pass each other. Then, board a glass-top boat and cruise the winding canals for an up-close view of the stately historic homes, 16th-century warehouses and charming churches with striking bell towers. Rejoin the ship for lunch on board, and spend a leisurely afternoon in Amsterdam. Later, rejoin the ship for tonight's Farewell Dinner as you cruise to Amsterdam. Share wonderful memories of your cruise with your Tour Manager and new-found friends Overnight: River Cruise Meals: Breakfast, Lunch, Dinner
DAY 9, Sunday - Disembarkation in Amsterdam, Rijksmuseum Tour
Bid farewell to your Cruise Director and meet your local host as you visit the world famous Rijksmuseum. On your guided tour you will explore the vast collection of works from some of the world's greatest artists including the Dutch masters Vermeer and Rembrandt. This afternoon is free for personal exploration. As you walk through the city, sample some of the much-loved local dishes like fresh herring, salty fries, local cheeses, or stop at a lively pub for a sampling of some of the renowned Dutch beers Overnight: Amsterdam Meals: Breakfast
DAY 10, Monday - Full Day in Amsterdam
Day at leisure to further explore Amsterdam on your own. Perhaps experience a taste of real Dutch life by renting a bike to discover the little alleyways, hidden courtyards and canal-side treasures. Tonight, treat yourself to dinner at a fabulous restaurant, or join the effervescent night scene in this city filled with theaters, nightclubs and spirited cafes Overnight: Amsterdam Meals: Breakfast
DAY 11, Tuesday - Depart the Netherlands
This morning, transfer to the airport for your departure flight Meals: Breakfast