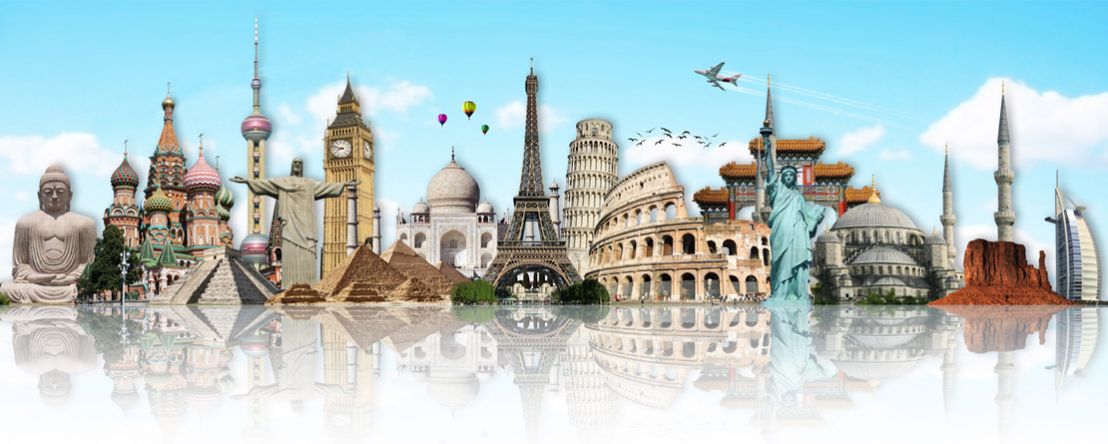 12 Day Swiss Alpine Jewels
Starting at
$3,499

Destinations & Sightseeing

Itinerary and Meals

Accomodations
---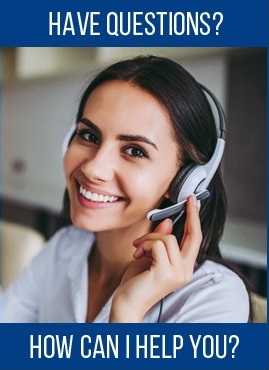 800.528.9300
Click for larger view.
Destination & Sightseeing
Small groups of maximum 22 travelers guaranteed

Flights New York-Geneva, Zurich-New York
Other departure cities available. Click on date of departure for selection and prices
Airline taxes & fuel surcharges
10 nights accommodations

2 nights Lausanne or Montreaux
2 nights Zermatt
1 night Lugano
1 night St. Moritz
2 nights Wengen
2 nights Lucerne

Hotel porterage
All transfers included only with airfare purchase on package arrival & departure dates†
17 meals: 10 buffet breakfasts, 1 lunch, 6 dinners (including welcome & farewell dinners)
Coffee and tea with all meals
Sightseeing per itinerary in modern air-conditioned vehicles
Services of English-speaking tour manager throughout
Comprehensive, guided sightseeing and entrance fees per itinerary
Active itinerary with unique cultural features
Special Features
Thanks to our small group size, we can get to the heart of our destination, visit places that other tours miss, and get to know the locals.
Tour Broc's Maison Cailler factory with its irresistible scent of freshly-made chocolates
In the small medieval village of Gruyeres enjoy a lunch of bubbling cheese fondue
Visit 13th century Chillon Castle with its unending maze of courtyards and halls filled with priceless art
Leisure time in the glitzy mountain resort of Zermatt dominated by the mythical Matterhorn
Travel on Europe's highest open-air cogwheel railway surrounded by wondrous picture-postcard views
Journey across the iconic Simplon Pass with its staggering vistas of the Swiss and Italian Alps
In Lugano, a private cruise on the pristine lake coupled with a traditional Swiss-Italian dinner
From chic St. Moritz, a carriage ride into the enchanting Roseq Valley known for its rich flora and fauna
Travel on the astonishing Glacier Express, one of the world's most spectacular train rides
Stand before roaring Staubbach Waterfalls in the Lauterbrunnen Valley, a nature-lovers paradise
In Brienz, view the village's 18th-century wooden chalets, sculptures and unique Woodcarving Museum
Visit the giant Sonnenberg Bunker and its subterranean building with medical and control offices
Visit Lucerne's inspirational Lion Monument, covered Chapel Bridge and Spreuer Bridge
†Transfers are available for purchase for land only or on alternative flight dates
ITINERARY
DAY 1, Monday - Depart for Switzerland
Depart for Geneva, Switzerland
DAY 2, Tuesday - Arrive in Geneva, Transfer to Lausanne or Montreaux
Welcome to Switzerland, a wonderland of snow-capped mountains, crystal-clear lakes and endlessly stunning panoramas. Upon arrival in Geneva, transfer to the picturesque lakeside city of Lausanne, or to the grand, aristocratic 19th-century resort town of Montreaux. Rest of the day is at leisure to relax or explore on your own. Your tour will begin with an orientation meeting with your Tour Manager at approximately 6 PM, followed by a Welcome Dinner. We recommend that you select flights which arrive in Geneva no later than 4 PM on day 2 of the itinerary or earlier, if possible Overnight: Lausanne or Montreaux Meals: Dinner
DAY 3, Wednesday - Cailler Chocolates, Fondue in Gruyere, Wine Tasting
After a scenic orientation drive, arrive at renowned Maison Cailler in the village of Broc where chocolate production has been raised to an art form. The irresistible scent of freshly made chocolate follows you on your walk through the manufacturing process, ending with tastings of this delectable treat. You can take home chocolates too! Next, on to hilltop Gruyere, home of Switzerland's most famous cheese. Time to stroll through the small medieval village with its cobbled streets, beautifully preserved buildings and towering 13th century castle. In this lovely setting, stop for a lunch of bubbling cheese fondue, before setting off for wine tasting at a prominent local vineyard. This evening is on your own; perhaps in Lausanne visit the newly rejuvenated Flon area or walk along the flower-lined lakeshore promenade in Montreaux Overnight: Lausanne or Montreaux Meals: Breakfast, Lunch
DAY 4, Thursday - Chillon Castle, Cogwheel Train to Zermatt
Traveling along the shores of pristine Lake Geneva, arrive at Chillon Castle, a 13th century architectural jewel with its unending maze of courtyards, towers and halls filled with period furniture and priceless art. Built by the House of Savoy, this romantic castle with its rich history and spooky dungeons was immortalized by Lord Byron, Victor Hugo and many famous artists. The journey continues through the majestic Alps. On the final stretch of your journey, travel on a cogwheel train into the heart of the glitzy mountain resort of Zermatt, dominated by the famous pyramid-shaped Matterhorn. Later, enjoy a walking tour through the village before dinner together at the hotel Overnight: Zermatt Meals: Breakfast, Dinner
DAY 5, Friday - Gornergrat Mountains, Discover Zermatt
Board Europe's highest open-air cogwheel railway, a technical masterpiece of 19th century engineering that made its maiden trip in 1898. You'll be awed by the wondrous picture-postcard scenery as the train winds slowly over dramatic bridges, galleries and tunnels, across forests of Swiss stone pine and past rocky ravines and mountain lakes. From the summit of Gornergrat, spectacular vistas of the Matterhorn, glaciers and Monte Rosa. Soak up the remarkable landscape before returning to Zermatt for lunch on your own. This afternoon, enjoy discovering all of the delights of this magical resort renowned for skiing, climbing and hiking. Walk along the main street packed with fashionable boutiques and charming cafes Overnight: Zermatt Meals: Breakfast
DAY 6, Saturday - Simplon Pass, Private Cruise on Lake Lugano
Departing Zermatt, the scenic journey begins from the Alpine town of Brig over the iconic Simplon Pass, with its staggering views of the Swiss and Italian Alps. This historic road meanders through deep gorges and wide, barren, rock-strewn pastures. At the summit, view the Simplon Hospice built 150 years ago at Napoléon's request. Beyond the Pass, pause in the chic town of Stresa on Italy's Lake Maggiore before continuing to Lugano in southern Switzerland's Italian-speaking Ticino region. The rest of the day is yours in this brilliant setting on the shores of glacial Lake Lugano with its fabulous mix of Swiss-Mediterranean cultures. The town square is ringed with pastel-colored neoclassical villas, cafes and shops. Tonight, a private sunset panoramic cruise on gorgeous Lake Lugano is followed by a traditional Swiss-Italian dinner at a local restaurant, a superb finale to a beautiful day Overnight: Lugano Meals: Breakfast, Dinner
DAY 7, Sunday - Travel to St. Moritz, Horse-drawn Carriage Ride
After breakfast this morning, travel to the chic resort city of St. Moritz, a cradle of Alpine tourism and twice host of the Winter Olympics. Nestled on a sparkling aquamarine lake and blessed with hot mineral springs, the town is also a spa getaway for the rich and famous. From here, a carriage ride into the enchanting Roseg Valley at the base of the Alps, known for its rich variety of flora and fauna. Admire the tranquil beauty, rushing streams and colorful fragrant flowers with a backdrop of chirping birds -- the wonders of nature will surround you! Return to St. Moritz, with free time to immerse yourself into the cultural life of the Engadin at the unique Engadiner Museum, with its important collection of furnishings and objects of art; or, spend the rest of the afternoon in town strolling along the elegant lanes. Tonight, enjoy dinner together Overnight: St. Moritz Meals: Breakfast, Dinner
DAY 8, Monday - Glacier Express to Andermatt, Wengen in the Bernese Oberland
An astonishing day on board the world-famous Glacier Express, one of the grandest and most spectacular trains in the world that loops through the heart of the Swiss Alps. Pass striking ice-capped mountains, stone-built villages and descend the spiral tunnels of the Albula Pass. Reach the lofty Landwasser Viaduct and the icy Oberalp Pass, highest point of the route. At each turn, you'll be in awe of new breathtaking panoramas from the comfortable dome observation car. After arrival in Andermatt, on to Lauterbrunnen where a railway whisks you to Wengen in the Bernese Oberland region, celebrated for its nostalgic timber chalets and hotels from the Belle Belle Époque period; a perfect mountain village. Time to settle in before dinner together Overnight: Wengen Meals: Breakfast, Dinner
DAY 9, Tuesday - Lauterbrunnen Valley, Staubbach & Trummelbach Falls, Interlaken
A spectacular drive this morning to the nature lovers paradise of Lauterbrunnen Valley, situated between gigantic rock faces and mountain peaks with its 72 thundering waterfalls. Stand before roaring Staubbach Falls that plunges dramatically from an overhanging rock, one of the highest free-falling waterfalls in Europe. This secluded valley with its colorful alpine meadows is one of the largest nature conservation areas in Switzerland. Nearby, you can also view the glacial waters of Trümmelbach Falls in the 'Black Monk' mountain, gushing through mountain crevices (conditions permitting). On to Interlaken, capital of the Bernese Oberland, that straddles glittering Lakes Thun and Brienz with dazzling views of the snowy Jungfrau. Leisure time and lunch on your own. Return to Wengen for a free evening Overnight: Wengen Meals: Breakfast
DAY 10, Wednesday - Brienz Woodcarving Museum, Lakeside Lucerne
In Brienz on the lake's shore in the Bernese Oberland region, view the village's 18th-century wooden chalets and sculptures dotted throughout the village that serve as testimonials to the town's woodcarving tradition. View the excellence of this craft close-up at Switzerland's first-ever Woodcarving Museum dedicated solely to the art of woodcarving; the permanent exhibition features a wide variety of artistically significant woodcarvings from the region. Continue to Lucerne with its pristine lakeside setting and gorgeous mountainous panorama. Time to explore this pretty city set on Lake Lucerne dotted with fine international restaurants and outdoor cafes Overnight: Lucerne Meals: Breakfast
DAY 11, Thursday - Lucerne Tour, Sonnenberg Bunker, Farewell Evening
Today's tour is highlighted by a visit to the inspirational Lion Monument and the 14th century medieval Chapel Bridge, one of the oldest covered wooden bridges in Europe. Stop to view the covered Spreuer Bridge with its macabre paintings of skeletons and reapers, depicting the "Dance of Death." See the historic houses in the well-preserved medieval Old City before stopping for lunch on your own. Then, on to the giant Sonnenberg Bunker built between 1970 and 1976 where you realize how fears of nuclear bombs prevailed during the Cold War. This civilian bunker, built to provide shelter for one-third of the population, was equipped with a subterranean building housing communications, medical and control offices. On your last day in Switzerland, shop for gourmet chocolates, and cuckoo clocks, or, just relax and sip coffee at an outdoor café. This evening, at the festive Farewell Dinner, share memories of a grand journey through magnificent Switzerland Overnight: Lucerne Meals: Breakfast, Dinner
DAY 12, Friday - Depart Switzerland
Transfer to the airport in Zurich for your departure flight Meals: Breakfast