Patagonia: The Last Wilderness
Starting at
$9,895
Destinations & Sightseeing
Itinerary and Meals
Accomodations
---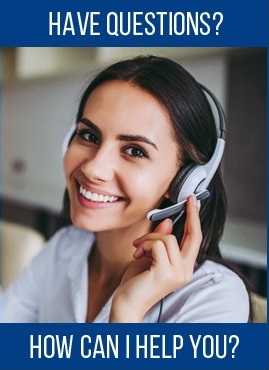 800.528.9300
Marvel at the stunning spectacle of the pristine
Patagonian wilderness as you stroll among
Magellanic penguins, explore rugged Torres
del Paine National Park and view the astonishing
Perito Moreno Glacier on an exhilarating adventure
at the ends of the earth.
Click for larger view.
Destination & Sightseeing
ITINERARY
Day 1 - Arrive Buenos Aires, Argentina
Arrive in Buenos Aires, Argentina's vibrant capital, and transfer to your hotel. Relax or explore the neighborhood on your own before gathering for a welcome dinner served family style.
Explore Buenos Aires in the company of your expert Resident Tour Director. Visit the Plaza de Mayo, pass through the San Telmo neighborhood, continue to La Boca and walk along Caminito Street. After a light lunch, fly south to Ushuaia, set in magnificent Tierra del Fuego at the remote tip of South America. Tonight, enjoy dinner at the hotel, with a view of the city and Beagle Channel.
Drive to Estancia Harberton, the oldest estancia (farm) in Tierra del Fuego and an Argentine National Historical Monument. Embark on a private cruise to Martillo Island to walk among a teeming rookery of Magellanic penguins before continuing to Gable Island, in the middle of the Beagle Channel, for lunch. Relax and embrace the solitude of its remote, primal landscape, where wind, waves and birds make the only sounds. Later, cruise back to the estancia, and return to your hotel for dinner.
Fly to El Calafate to experience Patagonian rural life in this rustic town with well-kept gardens and pretty homes. Later this afternoon, experience over 100 years of history during a visit to an authentic ranch. Watch sheep shearing and herding, and hike or Ride Like a Local on horseback along the pristine banks of Argentino Lake. Admire the stunning Patagonian landscapes during a relaxing Scenic Sundowner; dine tonight on lamb grilled the traditional Patagonian way.
Start the day cruising to Argentino Lake's Seno Mayo, stopping along the way for an interpretive walk in the Andean Patagonian forest and getting up close to limestone rock formations and majestic landscapes. Continue to Perito Moreno Glacier, one of the few remaining advancing glaciers in the world. Hike at your own pace and ability along the seven walkways located at different heights and distances from the glacier, taking in magnificent views of the glacier's northern and southern faces. Return to your hotel and enjoy an evening at leisure.
Day 6 - Puerto Natales, Chile
Journey to Puerto Natales, where, after a late lunch, you will enjoy the remainder of the day at leisure. Opened in 1940 and honored as a National Heritage site, the Singular Patagonia was once a cold-storage plant. Today it features an industrial museum on site and offers a wide range of expeditions and activities, such as horseback riding, trekking and mountain biking. Choose your preferred mode of exploration and experience this incredible location on your own terms.
Today, discover the magnificent wilderness of Torres del Paine National Park, again selecting from available activities — with opportunities to explore fjords, mountains, glaciers, forests and ranches — all with varying grades of difficulty and duration. This park was created by tectonic movements; its rugged landscapes were sculpted during the ice ages, and the motion of glaciers has continued to reshape them. A UNESCO Biosphere Reserve, the park is renowned for its otherworldly landscape of granite spires, ice and deserted pampas. See firsthand the serrated ridges and spires of the Torres del Paine mountains. Watch closely as you scan the peaks and you might pick out a soaring Andean condor riding an updraft. Later, unwind in your room or marvel at the Patagonian night sky, awash with countless pinpoints of starlight.
Today, enjoy one of these Design Your Day activities. Cruise the Patagonian Fjords to Two Glaciers (weather permitting), witnessing their majesty and power up close. Ride Horseback at Puerto Consuelo, the first ranch in the region, and roam through the surrounding landscapes. Trek to Condor Lookout on Mount Benitez, viewing rock paintings en route and watching condors in flight. Additional activity options are also available. Tonight, join your Resident Tour Director and fellow guests for a private, interactive Chef 's Table experience, joining a chef as he prepares barbecue and explains his distinctive preparation for this traditional meal, savoring the result for dinner.
After a leisurely morning, fly to Santiago, capital of Chile, a vibrant city set against the backdrop of the Andes that sits some 2,000 feet above sea level in Chile's Central Valley and is surrounded by a ring of spectacular mountain peaks. Your hotel is strategically located in Santiago's most prestigious and refined neighborhood, El Golf.
Explore Santiago during a morning tour of city highlights, including the Palacio de La Moneda (presidential palace) and the Plaza de Armas, with its impressive Metropolitan Cathedral and Central Post Office. Ride by cable car up San Cristóbal Hill to behold the stunning statue of the Virgin Mary and take in expansive views of Santiago. Relax this afternoon, with late access to your room, before transferring to the airport for your departing flight.