The Great Migration Safari in Style
Starting at
$15,395
Destinations & Sightseeing
Itinerary and Meals
Accomodations
---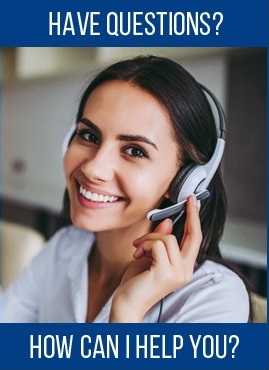 800.528.9300
Witness Kenya's and Tanzania's spectacular
wildlife on this flagship A&K safari, setting out on
game drives through the region's most abundant
parks and private reserves and staying in our best
boutique camp and luxury lodge accommodations.
Click for larger view.
Destination & Sightseeing
ITINERARY
Day 1 - Arrive Nairobi, Kenya
Arrive in Nairobi and transfer to the luxurious Fairmont The Norfolk. Perhaps Kenya's most famous hotel, it has welcomed generations of safari-goers since it first opened on Christmas Day, 1904.
Day 2 - Amboseli National Park
Today, drive to Amboseli National Park at the base of soaring, snowcapped Mount Kilimanjaro, which, at 19,341 feet, is the highest freestanding mountain in the world. Set out in search of the region's spectacular wildlife — lions, leopards, cheetahs, Cape buffalo and hosts of plains game — all roaming freely amid swamps, springs and a shimmering, dried lake bed. This evening, gather with fellow guests for a welcome dinner celebrating the start of an unforgettable safari adventure.
Day 3 - Amboseli National Park
Spend a full day exploring wildlife-rich Amboseli National Park, renowned for the large herds of elephants that roam its sun-drenched grasslands. View elephants up close, and watch for lions and buffalo, from a safari vehicle that seats just six, so that every guest enjoys a window seat. Savor a morning on safari before breaking for lunch. This afternoon, take another game drive, capped with a refreshing Scenic Sundowner in the bush.
Day 4 - Tarangire National Park, Tanzania
After crossing the border into Tanzania, stop for lunch in Arusha. Then, board a flight from Arusha to Tarangire National Park and settle into your luxurious accommodations. Set in a secluded area of the park for a more exclusive safari experience, Sanctuary Swala's large tents are built on raised decks under umbrella acacia trees overlooking a popular watering hole. The layout of this eco-friendly abode is very open, with resident herds of impalas often grazing in camp. Wide panoramas of wooded savanna stretch in every direction in the park, which is nurtured by the permanent Tarangire River and populated by abundant big game, such as lions, elephants and buffalo. Its dusty red landscape also hosts a large bird population. Tonight, dine in camp.
Day 5 - Tarangire National Park
Today, embark on morning and afternoon game drives to explore Tarangire National Park. At Tarangire, find a stunning concentration of animals — herds of elephants, impalas and zebras. Look, too, for pythons and the twitching tails of leopards, which hide high above in sausage trees. Once back at Swala, partake in a Chef 's Table experience, including a cooking demonstration of local dishes such as ugali, makande and kachumbari, followed by an opportunity to taste them.
Day 6 - Ngorongoro Crater
Learn how Tanzanians live today, exploring in and around the village of Mto wa Mbu, as you Ride Like a Local by tuk-tuk, a major form of transport here. See rice fields and a banana plantation, and try banana beer at a local bar. In the village, walk the local market to see the colorful produce on display. Afterward, head to your restful luxury lodge, set near the Ngorongoro Conservation Area, for lunch. This afternoon, enjoy one of these Design Your Day activities. Walk with a Maasai Healer, discovering the uses of over 20 different indigenous plants in the Ngorongoro forest. Bicycle the Back Roads of a nearby village to get a feel for life as the locals live it. Enjoy a Traditional High Tea on the veranda overlooking the gardens at Gibb's Farm; meet the artist-in-residence. Settle in for a tranquil evening and overnight stay.
Day 7 - Ngorongoro Crater
Descend into Ngorongoro Crater to explore the panoramic, game-rich prairies of this ancient volcanic caldera. Backdropped by crater walls nearly 2,000 feet high, Ngorongoro offers the safari experience of a lifetime in a setting unmatched the world over. Observe profuse and diverse wildlife roaming freely in an authentic "Lost World," where it's possible to encounter every member of the Big Five in a single day. Enjoy lunch al fresco in this UNESCO World Heritage Site before returning to your lodge. Tonight, gather for dinner with your fellow guests.
Day 10 - Serengeti National Park
Fly to Serengeti National Park, a vast Tanzanian landscape that during part of the year hosts one of earth's greatest wildlife spectacles: the annual Great Migration, when millions of herbivores trek across the Serengeti plains in search of water and fresh grass, with hungry predators awaiting them. Over the next two days, your adventure may reveal giraffes, wildebeests, elephants and far more on morning and afternoon game drives..
Day 11 - Masai Mara Game Reserve, Kenya
Fly to the Masai Mara, the northern extension of the Serengeti. After settling into your accommodation on a private stretch of the Mara River, immerse yourself in the wild during an afternoon game drive. Follow the Mara River to see crocodiles basking in the sun, hippos as they wallow in muddy water and monkeys busy sparking mischief overhead. Here, too, you may sight any of more than 400 species of birds, among them eagles who glide effortlessly above the sun-soaked landscape. During your time in the Mara, enjoy the peace of mind that comes with staying at Sanctuary Olonana, recognized as one of the finest safari lodges in all of Africa. Tonight, join fellow guests for a Scenic Sundowner, followed by an elegant dinner.
Day 13 - Masai Mara Game Reserve
Venture forth for two full days of exploring the open savanna, woodlands and tree-fringed rivers of the Masai Mara, where patience is rewarded with unique sightings such as a leopard retrieving a kill from the upper branches of an acacia or elephants protecting their young from opportunistic lions. Game viewing is never dull in the Mara, especially when the dramatic annual Great Migration unfolds. Amid the stunning scenery, watch as Maasai tribesmen traverse the plains or herd goats and cattle. On one day here, visit a Maasai village and meet with an elder to learn about local culture and traditions. Connect with local residents when you visit a village and primary school supported by A&K Philanthropy. Learn firsthand how A&K Philanthropy's LifeStraw partnership is changing lives by providing locals access to safe, clean drinking water, on an inspiring A&K-exclusive experience.
Fly back to Nairobi and enjoy the afternoon at leisure in a comfortable dayroom. In the evening, transfer to the airport for your departure flight or begin a Post-Tour Extension to Uganda.