Adventure + Romance in Costa Rica
Starting at
$4,499
Destinations & Sightseeing
Itinerary and Meals
Accomodations
---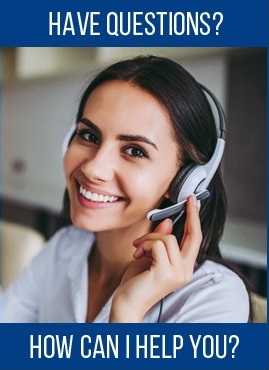 800.528.9300
Our one-of-a-kind Costa Rica tour combines thrilling adventures with our deluxe hotel and lodges tucked away in romantic settings. Personalize your exploration from tropical forest and volcano to the Pacific Ocean with your choice of exciting expeditions and privately-guided nature activities such as mountain biking and zip lining.
Click for larger view.
Destination & Sightseeing
ITINERARY
Day 1 – Welcome to San Jose
Upon arrival in San Jose, your private car and driver will escort you to the deluxe Grano de Oro Hotel, set on a quiet street in the heart of the capital. The rest of this day is yours to relax and enjoy as you wish.
Day 2 - River Rafting to the Pacuare Lodge
Today's journey to your river lodge is no ordinary hotel transfer! Accompanied by an expert river guide, you and your fellow lodge guests will depart San Jose for a scenic drive to the banks of the Pacuare River. You'll receive complete instructions before setting out on an exciting white water rafting adventure through Class II and III rapids. This expedition takes you directly to the enchanting Pacuare Lodge, cited by National Geographic Traveler as one of the world's finest deluxe eco-lodges! This afternoon, you'll have your first chance to personalize your holiday by joining other Lodge guests on the excursion of your choice. Some of the available group tours include: + Canopy Adventure: Intrepid nature-enthusiasts can explore the rainforest canopy with a guide. After expert safety instruction from Lodge staff, you and your fellow guests will ascend to platforms high above the forest floor to explore among the treetops. Specialized equipment allows you to traverse along suspended cables and to rappel down towering trees! + The Loop Trail: This gentle 90-minute hike takes you into the Pacuare Lodge's 700-acre private reserve. With an expert naturalist guide, it's a terrific introduction to the flora and fauna of the region. The tour finishes at a waterfall where you can take a refreshing dip before returning to the Lodge. Meals B+L+D
Day 3 - Choose Two Rainforest Adventures
Tailor this day to your personal interests and taste for adventure! Choose two more expeditions and join other Lodge guests and an expert guide on the adventures that are right for you; the Canopy Adventure and Loop Trail hike described above are also available: + Nature Hike and Cabécar Cultural Encounter: The Pacuare region is home to isolated villages and family units of Cabécar Indians, the largest indigenous group in Costa Rica. Hiking with a Lodge guide and other guests, you'll explore along rainforest trails that have been used for generations by the Cabécar. This fascinating cultural expedition offers genuine engagement with a Cabécar family. As such, it is important to be respectful of their ways and to heed the instructions of your guide. + Rainforest Birdwatching: Arise early as the forest's avian residents are starting their day for this guided excursion into the surrounding forests. Binoculars are available and our sharp-eyed guide will help you to identify the many exotic species – including sun bitterns, red-throated tanagers, black-cheeked woodpeckers and the colorful toucan. + Ancient Trail and Hidden Waterfall: This challenging hike along remote and sometimes steep terrain takes you along an ancient trail that has been used for generations by the indigenous Cabécar Indians. Reaching the summit of this adventure, you'll discover a hidden waterfall where you'll enjoy picnic lunch. The return hike to the Lodge includes a visit to a traditional Cabécar village. + Canonying - El Tesorito Creek: Flowing out of the mountains behind the Lodge, El Tesorito Creek is a narrow gorge that winds its way through the rainforest. The experience begins with a 15-minute nature hike from the lodge and includes safety training and all equipment. Once you reach the creek, you'll enjoy rock climbing, sliding along cables, descending down a small waterfall, swinging through the jungle like Tarzan, and rappelling down cliffs ranging from 6 to 90 feet in height! + Rural Costa Rican Experience: Depart the Lodge and cross the nearby river by gondola to reach the remote village of Bajo del Tigre. Spending time in this small farming community offers insight into daily rural life and some of the spices, roots and tubers that they grow. Accompanied by an experienced naturalist, you'll also explore the river basin and surrounding rainforest. + Behind-the-Scenes at our Sustainable Lodge: The Pacuare Lodge is hailed not only for its fine accommodations and service, but for its pioneering sustainable practices. In the company of an in-the-know guide, you'll go behind the scenes to learn about some of the facilities and programs that help to minimize the Lodge's environmental impact while also benefiting nearby communities. Meals B+L+D
Day 4 - By River and Land to Arenal
After breakfast, set out once again with our experience guide and fellow Lodge guests for an exciting white water rafting expedition on the Pacuare. This section of the river is distinguished by incredible scenery and heart-pounding Class III + IV rapids. Reaching the take-out point, our private car and driver will take you to one of Costa Rica's most iconic destinations – the Arenal Volcano. On arrival, check in to the deluxe Arenal Kioro Hotel where your spacious suite includes private terraces and your own Jacuzzi with magnificent views of the Volcano!  Meals B+L
Day 5 - Choose a Privately Guided Adventure
Tailor your vacation this morning with the included adventure of your choice, each of them expertly led by your own private guide. + La Fortuna Falls on Horseback: A 90-minute ride and an invigorating hike with your personal guide take along forest trails to this lovely waterfall. Don't forget your swimsuit… There's an enchanting natural pool that's perfect for a refreshing dip. + Hike Arenal: Enjoy a moderate hike through the forest and over old lava flows as your personal naturalist guide offers fascinating insight into the unique geology and ecology of this geothermal region. + Hanging Bridges Adventure: With your own expert guide, you'll explore along more than a dozen suspended bridges that wind their way through the forest. It's a great way to study the tropical flora and fauna of the canopy. And high above the forest floor, you'll have a different perspective of Arenal Volcano! + Zip Line Adventure through the Forest Canopy: This 3-hour excursion combines adrenaline-rushing thrills with a chance to experience the rainforest from a whole new perspective. With 12 platforms and more than 1,000 feet of cable strung through the lush canopy, you'll "fly" through the tree tops, enjoying spectacular views of Arenal Volcano and a chance to espy toucans, sloths, monkeys, butterflies and variety of birds. Complete instructions are included along with all necessary equipment: Helmet, harness and gloves are provided. Meals B
Day 6 - To Nosara on the Nicoya Peninsula
After breakfast, your private car and driver will be waiting to take you on a scenic drive toward the Pacific coast. En route, you'll make a stop along the banks of the beautiful Tenorio where you'll join other adventurous travelers for a guided expedition on the river. Based upon your personal preference you can choose another white water rafting adventure or an easy-going river float: + Tenorio Rafting: This thrilling white water rafting adventure begins with an expert briefing from your river guide and takes you down one of Costa Rica's most picturesque rivers. Home to exotic flora and fauna, the lush greenery and vines along the Tenorio are inhabited by tropical birds and wildlife including sloths and monkeys. Half way down the river, you'll take a refreshing break to snack on tropical fruits and soak in the surrounding natural beauty. + Tenorio Float Safari: As your naturalist guide paddles and steers your raft along a lovely stretch of the Tenorio River, he'll be pointing out the unique flora and fauna that surrounds you. It's a fun and exciting way to learn about the lush vegetation of this river eco-system and offers a chance to observe birds, insects and maybe even monkeys and crocodiles. At the conclusion of your guided river expedition, you'll continue with your private car and driver to the Lagarta Lodge, our boutique hotel set amidst the coastal forests of the Nicoya Peninsula. Meals B+L
Day 7 - Choose Your Pacific Adventure at Nosara
Amidst the unspoiled beauty of the Nicoya Peninsula, the Lagarta Lodge in Nosara maintains its own private nature reserve, offering you a unique opportunity to explore mangrove estuaries and subtropical dry forests that are home to a variety of flora and fauna. The Pacific Ocean offers other exciting activities. Tailor your exploration today with the privately guided activity of your choice: + Mangrove Estuary by Standup Paddleboard: The serene waters of the Rio Montaña and Rio Nosara weave their way through lush mangrove estuaries. Explore quiet channels shaded by a lush green canopy and follow the waters all the way out to Playa Nosara. A chance to learn about this unique eco-system and its avian residents make this a fun and enriching journey suitable for both the beginner and experienced paddleboarder. Equipment, instruction and refreshments are included. + Kayaking the Mangrove Estuary: With our expert kayaking guide, this adventure for both the novice and the experienced takes you to the confluence of the Rio Nosara and Rio Montaña. Blue herons, roseate spoonbills and even crocodiles are often spotted as you paddle your way through narrow, deeply shaded mangrove tunnels. Equipment, instruction and refreshments are provided. + Surfing Lesson: Our certified and experienced instructor makes this a suitable adventure for beginners and advanced surfers alike. The waters of Playa Nosara and the surrounding coast range from nearly flat to the pounding waves of the open ocean and will soon have you wave-catching for unforgettable thrills. + Standup Paddleboard and Snorkeling: This exciting adventure takes you out onto the open waters of Garza Bay to the pristine Isla Rosada. Depending upon water conditions and your skill level, our expert guide will choose the best route. Snorkeling the coral reefs off Playa Guiones, the quiet waters of Coco Beach or another carefully chosen spot highlight this excursion. + San Juanillo Snorkeling Adventure: The waters off of San Juanillo Beach are protected by off shore coral reefs and often offer amazing visibility up to 100 feet. It's the perfect place to explore colorful Pacific species including brightly colored tropical fish, starfish, octopus and lobsters. + Waterfall Hike: Join our naturalist guide for this moderate hike, covering a variety of terrain form a nearby cattle farm to shaded trails that wind their way under the canopy of the tropical dry forest. Coming to a pristine stream, you'll have several chances to take a refreshing dip in a series of swimming holes, some of them connected by rushing cascades. After reaching a beautiful waterfall tucked away in the forest, you'll enjoy a light picnic lunch. All-terrain shoes, swimsuits and a hat are suggested. Meals B
This entire day is free to relax and enjoy as you wish. Our Pacific resort offers two swimming pools, a lovely oceanview setting, and all the amenities and activities of a world class beach resort. Of course, if you prefer, you can book another privately guided activity.  Meals B
Day 9 - Depart Costa Rica
Your private car and driver will take you to the airport in Liberia for your homeward flight. Meals B