Adventures in Ethiopia
Starting at
$6,699
Destinations & Sightseeing
Itinerary and Meals
Accomodations
---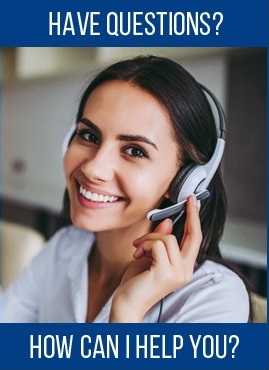 800.528.9300
You'll love this unique Ethiopia tour with our engaging Trip Leader... In the congenial company of never more than 16 guests, you'll travel to Harar and enjoy unhurried exploration of Lalibela's rock churches. And with our 4-night stay in the Omo Valley, we give you more time to engage with the tribes and to experience their unique cultures.

 
Click for larger view.
Destination & Sightseeing
ITINERARY
Day 1 – Welcome to Addis Ababa, Ethiopia
Upon arrival at the airport, you'll be warmly greeted and escorted to the Radisson Blu Hotel, ideally located in the city center near the United Nations Conference Center. Then we'll join our experienced native-born Trip Leader Samrawit (Sam) for a tour of the city. Situated at an altitude of 8,200 feet above sea level in the Entoto Mountains, the Ethiopian capital is a city with a pleasant year round climate distinguished by its wide avenues and lovely jacaranda trees. We begin our sightseeing atop Mt. Entoto for a sweeping view and introduction to the city. At the National Museum, we'll discover an expansive collection including medieval artifacts, memorabilia of former rulers like Emperor Haile Selassie, and an exhibit of Ethiopian art from the traditional to the contemporary. But the Museum, of course, is best known as the home of Lucy; for security reasons, we'll see a replica of this famous 3 million year-old hominid fossil, discovered in Ethiopia in 1974, and learn about its far-reaching impact on our understanding of human origins. Our sightseeing continues at the Holy Trinity Cathedral, home to impressive stained-glass windows and two magnificent Imperial thrones carved of white ebony, ivory and marble. This evening's dinner features the fine internationally-inspired cuisine and wine of the Kuriftu Diplomat Restaurant.  Meals D  
Day 2 – From Addis Ababa to Harar #WHS#
With our Trip Leader Samrawit, we'll fly from the capital to Dire Dawa where we'll continue overland to Awaday – distinguished as the center of Ethiopia's Khat trade. Native to the Horn of Africa and the Arabian Peninsula, this leafy plant is ingested for its stimulant effects. Every morning, this boom town is enlivened by the frenzied pace as an estimated 50,000 pounds of Khat is sold on a daily basis. In many respects, it's a medieval industry where everything is done by hand from the sorting of the leaves and the careful weighing-out with brass weights and metal scales to the giant ledgers where each transaction is carefully recorded by hand.   Our journey then continues to Harar, revered as the fourth Holiest city of Islam - after Mecca, Medina and Jerusalem. On arrival, we'll find lively streets, labyrinthine alleys and a remarkable architectural assemblage. Along with more than 180 mosques and shrines, three of which date to the 10th century, you'll see exceptional homes that reflect a myriad of influences from coastal Arabia to the wooden balconied houses of 19th-century Indian merchants.   In one of these handsome merchant homes, we'll tour the Arthur Rimbaud Center. Set in the house where the mercurial French poet was said to have lived for 5 years, this unique museum traces his life through a number of illustrated panels. In addition, there's a marvelous photography exhibit of Harar at the turn-of-the-century, including several that were taken by Rimbaud when he lived here in the late 1800's. Mingling with city residents in the local market brings us back to the present day, and offers an authentic experience of contemporary life in this ancient city.   This evening, we'll meet one of Harar's celebrated Hyena Men. In a tradition that is passed from father to son, Abbas Yusuf and his peers have learned to feed these wild animals directly from their mouth. The hyenas live in caves outside of town, but descend upon the city streets every night in search of food. Though considered to be dangerous throughout the rest of Africa, the residents of Harar are not afraid. As Mr. Yusuf recently told a reporter from Reuters, 'Hyenas have never attacked the people of Harar since my father started feeding them, unless you harm the babies.' Indeed, the Hyena Men of Harar view their nightly work as a service to the community and look forward to passing on the task to their own children. Our accommodations in Harar are at the Ras Hotel.   Meals B+L+D  
Day 3 – Sightseeing in Harar
The unique houses of Harar are one of the city's most distinctive features, and we'll continue our sightseeing today by spending time with a resident family in their traditional home. Entered through a beautifully carved door, we'll find a welcoming residence of exceptional interior design centered on a living room that is elaborately adorned with dozens of household items – most notably the colorful baskets for which Harar is famed.   At the Harari City Museum, set in a balconied mansion where Emperor Haile Selassie spent much of his childhood, we'll find a diverse historical collection including antique Islamic manuscripts, Harari coins minted more than 200 years ago, traditional clothing, and old musical instruments. We'll also visit the unusual tomb of Emir Nur, the ruler who built the ancient walls of the city.  Meals B+L+D  
Day 4 – Back to Addis Ababa
Departing Harar this morning, we'll travel back to Dire Dawa for our return flight to Addis Ababa – and another night at the Radisson Blu Hotel. This evening's dinner is accompanied by a lively performance featuring the dance and music of some of the country's many ethnic groups. After a traditional Ethiopian coffee ceremony, we'll be escorted back to our hotel. Meals B+L+D  
Day 5 – Ancient Rock-Hewn Churches of Lalibela #WHS#
After breakfast, you'll be escorted to the airport for your included flight into the mountains of northern Ethiopia, where the 11 cave churches of Lalibela bear witness to the extraordinary vision of a 12th-century king.  Seeking to create a New Jerusalem after Muslim conquests halted Christian pilgrimages to the Holy Land, King Lalibela excavated these monolithic churches below ground level. Hewn from enormous blocks of solid granite, these churches are connected to one another by an extensive system of trenches and ceremonial passages, some with openings to ancient hermit caves and catacombs. These churches were then further embellished with stone-carved entry ways, windows, columns and other decorative elements including mural paintings.   With its five aisles, Biete Medhani Alem is believed to be the largest cave church in the world. Biete Ghiorgis has a remarkable cruciform floor plan distinct from the other rock-hewn churches. Together, these ancient churches have been important sites of worship and pilgrimage for nearly 9 centuries, though some may have served as royal residences soon after their construction. The 11 churches are divided into three main groups, divided by a river, and this afternoon we'll join Sam for expertly guided exploration of the first group. After dinner, retire to your comfortable accommodations at the Zagwe Hotel, the region's newest hotel.  Meals B+L+D  
Day 6 - Exploring Lalibela
After breakfast, we'll enjoy a guided visit to Yemrehanna Kristos, an Axumite church that predates the nearby cave churches by nearly a century. Named for a 12th century ruler of the once-mighty Axumite Kingdom, this ancient church is built inside a natural cavern in the mountain ridges below Mount Abuna Yosef, one of the country's tallest peaks. Its construction is quite unusual, built with alternating layers of recessed timber beams and projecting plastered stone. The windows are embellished with carved cruciform lattices and the entire interior is decorated with geometric carvings and paintings. After lunch, our guided exploration of Lalibela's other rock-hewn churches continues with Sam's fascinating narration and cultural insights.  Meals B+L+D  
Day 7 – Fly to Arba Minch
After breakfast, we'll head to the airport for our included flight back to Addis Ababa where we connect with the onward flight into southern Ethiopia. On arrival in Arba Minch, we'll be escorted to the Paradise Lodge, where thatched bungalows and private verandahs offer wonderful views over the forests and lakes of the region.  Meals B+L+D  
Day 8 – Lake Chamo + Chencha
Surrounded by lush vegetation and wetlands that give way to picturesque rolling hills, Lake Chamo is home to hippos, a remarkable variety of birds and enormous crocodiles that grow to more than 18 feet in length – among the largest ever recorded. This morning after breakfast, we'll embark on a guided boat expedition across the waters of Lake Chamo to search for these amazing wildlife inhabitants! After lunch, we travel into the Guge Hills north of Arba Minch to Chencha, a highland village of the Dorze. This tribal group is especially known for their unique bee-hive shaped homes which they build from local materials including hard wood poles, woven bamboo, ensete leaves (false banana) and other natural materials gathered from the mountains. Towering as high as 20 feet (two stories), these dwellings usually feature just one door with no windows and are built to stand for up to 80 years. Inside you'll usually find a fireplace, seating area and bedrooms. Smaller structures can include a guesthouse, workshop, kitchen and even a cattle shed. With expert insight from our guide, we'll observe and even experience various facets of daily life – from the crops the villagers plant and the foods they eat to the colorful cotton textiles they weave.  Meals B+L+D  
Day 9 - Highlands of the Konso Tribe #WHS# + Onward to Turmi
After breakfast, we'll check out and travel into the scenic highlands to spend time with the Konso people who live in unusual walled towns and settlements strategically built on hilltop plains and summits. Here we'll learn about living cultural traditions that stretch back more than 400 years. Konso villages are partitioned into separate communities with each community having a main hut. The entire enclave can be entered only through a limited number of gates and a series of maze-like alleys provide added security.   Surrounding these settlements, we will see extensive dry stone terraces that bear witness to the generations of Konso who have struggled to grow their crops of sorghum and grains in an inhospitable region of hard, dry rocky soil. These terraces protect valuable soil from erosion, collect water and create the terraced fields that have allowed the Konso to live here for centuries. Unique burial rites in the surrounding forests and anthropomorphic wooden statues are other cultural traditions that we will come to understand and appreciate. From the Konso highlands, we continue to Turmi and check in to the Buska Lodge for a 2-night stay.  Meals B+L+D  
Day 10 – Tribes of the Omo River's Eastern Shores #WHS#
Today's guided exploration introduces us to two of the tribal groups that live along the eastern banks of the Omo River. In the morning, we spend time with the Karo, a small tribe with an estimated population of less than 2,000 people. Raising small cattle and practicing flood retreat cultivation of maize, beans and sorghum, the Karo are an agro-pastoralist society known for their highly-detailed body painting. White chalk paint is the basic material with some use of colored paints derived from natural occurring pigments in local minerals, iron ore and charcoal. Red clay mixed with butter is sometimes used to color the hair. We'll also see the men of the Karo with scars they have given themselves to represent an enemy or dangerous animal killed. In the afternoon, Samrawit will introduce us to the life and culture of the Hamer Tribe; living in distinctive huts made of wood, straw and mud, the Hamer subsist with cattle herding and agriculture. The women of the tribe are known for their colorful dress and elaborate jewelry made from beads and cowrie shells. Hamer men are celebrated for their traditional bull jumping, a rite of passage that is part of an event that can last three days. The man must jump over a line of 10 to 30 bulls several times without falling. If the task is completed, the young man joins the ranks of the Maza, other men who have successfully completed the bull-jumping. Because this is a coming-of-age rite, there's no assurance that the time of our visit will coincide with the event. Regardless, our time here promises a deep look into some of Ethiopia's vanishing tribal ways. At the end of the day, we return to the Buska Lodge for dinner and another night.  Meals B+L+D  
Day 11 – Omorate + Onward to Jinka
Departing from our lodge after breakfast, we'll travel overland to Omorate, a riverside town deep in the lower Omo Valley. From here we cross the river to immerse in the lives and customs of the people who have lived for millennia here along the Omo's western shores. Also known as the People of the Delta, the Dassanech are cattle herders, farmers and fishermen. Unlike southern Ethiopia's other tribes, the Dassanech are not defined by ethnicity and members come from the many different ethnic groups that inhabit the region. There are eight clans that comprise the Dassanech tribe, each having its own name; these include the Elele, Koro and Inkoria. Each clan is defined by its territory, with the Inkabelo being the wealthiest of the eight clans. As we spend time with the various Dassanech clans, we'll gain deep insight into their daily lives and some of their unique cultural traditions related to fertility and marriage.    From here, we return to Turmi for lunch and then continue to Jinka for an overnight at the Eco-Omo Safari Lodge.  Meals B+L+D  
Day 12 – The Ways of the Mursi + Back to Addis Ababa
Situated on the eastern banks of the Omo River and bisected by the Mago River, a tributary of the Omo, Mago National Park is a remote sector of Africa's Great Rift Valley, home to the Mursi, a tribal group known for adorning themselves with paint, beads and ornaments of horn and feather. Heading out from our lodge in Jinka, we'll travel deep into the National Park to spend time with Mursi villagers. The women of the tribe adorn their faces and bodies with white paint and from the age of 15 or 16 also wear pottery or wood discs in their lower lips. Through the years, larger and larger plates are inserted causing the lip to stretch. By tribal custom, the larger the lip plate, the more the women is worth before marriage. Although this practice is an integral part of their heritage and tradition, the plates are worn for only short periods of time as they are heavy and uncomfortable. The men of the Mursi tribe also use white paint on their bodies and faces, and are widely known for their fierce ceremonial dueling with a donga, a long wooden pole.   We'll have lunch back in Jinka and then continue to the airport for our return flight to the capital. We'll enjoy a Farewell Dinner together and spend another night at the Radisson Blu Hotel.  Meals B+L+D  
Day 13 – A Final Day in Addis Ababa
This morning is yours to enjoy as you wish. If you have last-minute gifts or souvenirs to purchase, the open-air Merkato market offers a great place to shop. In the afternoon, check out from your hotel and visit the Ethnological Museum. Set in Haile Selassie's former palace and surrounded by the lovely gardens and fountains of Addis Ababa University, the museum's vast and well-curated collection of artifacts and handicrafts promises a fascinating overview of Ethiopia's diverse groups and their distinctive cultural traditions. After sightseeing, we'll take you to the airport… Bid farewell to your Trip Leader Samrawit and board your homeward flight.  Meals B
Disclaimer: Prices listed are per person, based on double occupancy, and in USD. All promotions are valid for new bookings only, capacity controlled and valid on select dates and departures. Individual Terms and Conditions will apply to all promotions. Any promotion can be withdrawn at any time without notice. Please speak with your Pavlus Travel Planner for complete vendor terms and conditions, including eligible tour and cruise dates.