Ancient Cultures: Armenia and Georgia
Starting at
$5,599
Destinations & Sightseeing
Itinerary and Meals
Accomodations
---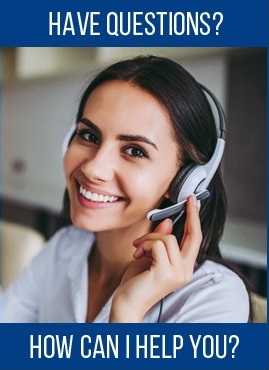 800.528.9300
With 8,000 years of wine-making tradition and a wealth of medieval monasteries, Armenia and Georgia are truly historic. But they're also very young democracies – promising a lively adventure enhanced by soaring mountain vistas, illuminating exploration of ancient sites, and a chance to savor two of the world's great culinary traditions.
Click for larger view.
Destination & Sightseeing
ITINERARY
Day 1 - Welcome to Yerevan, Armenia
On arrival, you'll be warmly greeted and escorted to the 5-star Alexander Hotel in the heart of the capital. The rest of this evening is yours to relax - and turn in when you wish.  
Day 2 - Yerevan - History, Culture… And Brandy
After a leisurely breakfast and relaxing morning, you'll set out at midday for our guided exploration of the capital, starting with Republic Square. Grand in scale and surrounded by notable landmarks including the National Art Gallery, this is the heart of the city and if things are happening, they happen here. Most recently, Republic Square was the hub of the Spring 2018 "Velvet Revolution" that culminated in the election of former-journalist Nikol Pashinyan as Prime Minister. Not far away, the Great Cascade is a singularly extraordinary architectural complex built at the end of the 20th century; resembling an enormous modernist sculpture, it's comprised of fountains, gardens, an obelisk – and 2,780 steps that now fall just 20 short of commemorating the city's 2,800-year-old history. Functionally, it connects downtown with the residential districts that climb the nearby hills.   Then take a break from sightseeing to have lunch at Lavash, a stylish restaurant where freshly-baked Armenian breads are the centerpiece of an innovative menu of traditional regional favorites. Also this afternoon, you'll visit the Yerevan Opera Theater which opened in 1933 and stroll through the lovely park that surrounds Swan Lake. At the Genocide Memorial & Museum, learn about one of the most tragic events in Armenia's long history – the systematic extermination of millions of Armenians in the waning days of the Ottoman Empire during World War I.   You'll end our day at the Yerevan Brandy Company, where fine Ararat Brandy [/~/blogs/blog/november-2019/the-mysteries-of-mount-ararat.aspx], Churchill's favorite, has been crafted since 1887. They're produced exclusively from locally-grown Armenian grapes and aged in centuries-old Caucasian oak casks. We'll learn about the traditions of this respected distillery and sample a variety of blends and vintages. This evening you'll dine at Dolmama, hailed for its fine presentation of traditional Eastern Armenian cuisine.   Meals B+L+D  
Day 3 - Antiquity in the Caucasus
Armenia is a country with so much history, that it can seem a bit daunting. But with engaging insight from our Armenian guide, today's excursion will be simply illuminating. You'll begin with the Temple of Garni, set amidst the gently undulating peaks of the South Caucasus. There is still scholarly debate about its origin and purpose, but the leading theory about this undoubtedly pre-Christian monument is that it was erected in 77 AD during the reign of Tiradates I - who had been crowned by the Roman Emperor Nero. With its perfectly proportioned colonnade reminiscent of the Athenian Parthenon, this Greco-Roman masterpiece is believed to have been dedicated to Mithra, the Pagan Sun God.   Farther up the Azat River Valley from Garni, you'll tour the Geghard Monastery #WHS#, surrounded by towering cliffs in an area of breathtaking natural beauty. Comprised of several churches and tombs, most of them rock-cut from the cliffs, this early Christian complex dates to the 4th century and stands as masterpiece of Armenian medieval architecture.   Today's lunch includes a congenial cooking class where you'll learn to prepare a traditional Armenian pasta dish and delectable sweets. In the afternoon, explore two more UNESCO World Heritage Sites: Taken together, the 7th-century church ruins of Zvartnots #WHS# and the still-standing, much older Echmiadzin Cathedral #WHS# illustrate the arrival of ancient Christianity in the Caucasus and the evolution of a unique Armenian ecclesiastical architecture.   Back in Yerevan, browse through the historic GUM Market where you'll find vendors specializing in Armenian delicacies like sujukh, a delicious candy-dipped nut treat, and lavash – the country's beloved ultra-thin bread. You'll end your day at the National Museum. This evening, dine at Mayrig, a simple yet elegant restaurant beloved by city residents and visitors alike for its skilled preparation of Western Armenian cuisine.  Meals B+L+D  
Day 4 - Of Monasteries + Caverns
This morning, you'll visit Khor Virap Monastery; with its hilltop setting overlooking the surrounding plains, it offers breathtaking clear-day views all the way to Mt. Ararat - the storied resting place of Noah's Ark [/~/blogs/blog/november-2019/the-mysteries-of-mount-ararat.aspx]. The name "Khor Virap" derives from "deep dungeon" in Armenian and legend has it that St. Gregory the Illuminator was imprisoned here for 13 years before he succeeded in converting King Tiridates the Great to Christianity in the first decades of the 4th century. Today, partially due to this legend, Khor Virap is the most-visited pilgrimage site in Armenia.   Nearby, you'll explore karst limestone caverns where excavations have offered insight into Copper Age settlements in the Caucasus – and evidence of Armenia's ancient wine producing history! Experience this millennia-old heritage as you tour a nearby wine estate, sampling their vintages and sitting down to a delightful lunch.   Finish today's sightseeing on a high note, ascending to a mountain valley to Noravank Monastery. Constructed in the 13th century of pale, locally-quarried stone, the three surviving churches are amazingly preserved, each wonderfully decorated with intricate designs and religious reliefs. The setting, too, is sublime - with grass covered hills that climb sharply upward to the rugged, rocky peaks of the Lesser Caucasus. Back in Yerevan, enjoy your final Armenian dinner at The Club.  Meals B+L+D
Day 5 - We Fly to Tbilisi, Georgia
Transfer to the airport early this morning for the short 30-minute flight to Tbilisi where you will be met and escorted to the 5-star Rooms Hotel, set in a landmark building in one of the city's most charming districts. At midday, after time to refresh, join our engaging Georgian guide for an introduction to the city.   Like its neighbor to the south, Georgia is an ancient land that has witnessed both Soviet rule and its own "Velvet Revolution" – specifically the Rose Revolution that forced Edward Shevardnadze from power in 2003 after eleven years as Georgia's pro-Soviet President. Since then, Tbilisi has emerged as a lively and forward-looking capital with a vibrant spirit that you'll experience on our orientation tour. This evening, gather for dinner at Kalaki – the perfect restaurant for your first taste of Georgia's renowned culinary traditions.  Meals B+L+D
Day 6 - We Discover Tbilisi
The capital city Tbilisi was once an important stop on the ancient Silk Road and is also no stranger to change. Setting out late this morning after a leisurely breakfast, you'll begin your foray into this vast sweep of history as you explore the medieval landmarks of Old Town including the Metekhi Temple – built in the 12th century along the rocky banks of the Kura River. Fortress-like in its design and construction, this was once the residence of Georgian tsars.   Also in Old Town, you'll stroll through the ancient district of Abanotubani, renowned for its sulphur baths. Situated mostly underground with only their brick beehive-like domes visible, these baths have long been intimately connected with Georgian life and culture.   Established in the 4th century, the mighty Narikala Fortress offers a unique perspective on Georgia's past… Built by the Persians, expanded by Arab rulers in the 7th and 8th centuries, and further developed during the Christian reign of King David 1,000 years ago. In addition to the rich historical insights offered by your guided tour, the fortress' hilltop setting offers marvelous views of Tbilisi. At the National Museum, our specially arranged visit with the curator promises a deeper look into Georgia's history – from its founding days through the Soviet era and 21st century.   This evening, you'll take the funicular to the top of Mt. Mtatsminda. Here on this 2,500-foot summit in the very center of the capital, you'll take in the wonderful views over the city and sit down to another congenial dinner of Georgian cuisine.   Meals B+L+D  
Day 7 - Onward to Borjomi via Mtskheta + Château Mukhrani + Gori
After breakfast, depart Tbilisi and journey westward - tracing a route along the Kura River to where it joins the waters of the Aragvi. Here at this scenic river confluence, we'll explore Mtskheta #WHS#. Scholars have found evidence of a 3,000-year-old settlement here and by 400 BC, Mtskheta was the capital of a Georgian Kingdom - and the place where Christianity was proclaimed as the official religion of Georgia in the year 337. Owing to its strategic location at the intersection of Silk Road trade routes and its good  relations with the Roman and Persian Empires, Mtskheta thrived for centuries. Even after the capital moved to Tbilisi soon after 500 AD, the town retained its role as one of the important cultural and spiritual centers of the country. Today its medieval churches and monasteries are hailed as outstanding examples of medieval religious architecture in the Caucasus.   At midday, take a break from history and sightseeing at Château Mukhrani. Set on a 19th-century prince's estate designed by French architects and gardeners from Versailles, it is now a renowned vineyard where you'll be treated to a cellar tour, wine tasting and a culinary class - culminating in a wonderful lunch! In the afternoon, continue to Gori, where Joseph Stalin was born, to see the medieval citadel that sits on a rocky outcrop above town. Nearby you'll explore the cave dwellings of Uplistsikhe. Founded in the Bronze Age and inhabited until the 13th century, the rise and fall of this rock-hewn town trace Georgian history: It thrived during pre-Christian days but saw its importance diminish as new centers of Christian culture developed in Mtskheta and Tbilisi - only to resurge after the Arab conquest of the capital. Finally, after Tbilisi was recaptured in 1122, Uplistsikhe declined rapidly until it was completed abandoned during the Mongol conquest of the 13th century. End your day in Borjomi, checking in to the Likani Hotel for a delightful 2-night stay amidst the forested slopes of the Lesser Caucasus.  Meals B+L+D  
Day 8 - Into the Kura Valley
Enjoy another satisfying breakfast and be ready to begin the day's sightseeing at 9:00 am... As it meanders ever eastward toward the Caspian Sea, Georgia's mightiest river winds its way through spectacular mountain vistas. Today you'll discover two of the fascinating historic sites that dot the picturesque Kura River Valley. First up is the imposing Khertvisi Fortress, set on a rocky outcrop above the Kura. The massive towers and crenellated walls that you'll see today date to the 14th century; but legend has it that they sit on the site of a much older fortification built in the 2nd century BC and destroyed by Alexander the Great.   Venturing just a little deeper into the Kura Valley, you'll explore the wondrous cave city of Vardzia, one of Georgia's most revered cultural treasures. Its history dates back to an early 12th-century fortification built by King Giorgi III and a cave monastery established by his daughter, the legendary Queen Tamar. Drawing Christians from near and far, Vardzia grew into a holy city with an estimated 2,000 resident monks living in rock-hewn dwellings that climbed 13 stories above the valley floor. With more being discovered, there an estimated 400 rooms, a dozen churches and more than 20 wine cellars. At the heart of the complex, behind the gracefully arched porticos of the Church of the Assumption you'll see remarkably preserved frescoes that date to its construction in 1185. Return to Borjomi and dine tonight at your hotel.  Meals B+L+D  
Day 9 - Along the Georgian Military Road to Kazbegi
Built in the late 19th century to ferry military supplies and personnel through the rugged Caucasian highlands from Vladikavkaz, Russia to Tbilisi, the name of this famed highway belies the beauty of the region it traverses – and the romantic history that has come to be associated with these landscapes. The region figures prominently in the works of great Russian authors from Pushkin and Tolstoy to Maxim Gorky and the 1914 edition of the famed Baedeker's guide described it as "one of the most beautiful mountain roads in the world."   Leaving Borjomi this morning, you'll travel the great Georgian Military Road making your way east and then north, stopping to visit the fortified 13th-century castle at Ananuri. Entering within its high defensive walls, punctuated by massive guard towers, you'll find two churches including the Church of the Assumption; built in 1689, it has an impressive central dome and a richly decorated façade. Continuing your journey in the shadow of jagged peaks, you'll pass beautiful alpine meadows, ancient churches and evocative medieval forts. Crossing into the Greater Caucasus through the Jvari Pass at 7,800 feet, you'll travel on to Kazbegi, near the Russian border, where you check in to the stylish Rooms Hotel. You'll have time to refresh before gathering for dinner here at our luxury hotel.  Meals B+L+D  
Day 10 - Exploring the Greater Caucasus
Your touring begins late this morning, so you can linger over a leisurely breakfast and take the time to bask in the mountain setting of our stylish luxury hotel! Under the watchful gaze of Mt. Kazbek, a soaring 16,000-foot peak, you'll set out with our guide at 11:00 am to behold the alpine vistas of the Greater Caucasus, to hear the stories of its people, and to experience the timeless ways that define the region. Your exploration starts at Gergeti Trinity Church, situated above the town of Kazbegi at an elevation of about 7,100 feet. Dating to the 14th century, not much is known about its earliest history, but its spectacularly solitary setting on a hill in the shadow of Mt. Kazbek has made this one of Georgia's most iconic and oft-pictured landmarks.   For lunch, we've made special arrangements for you to dine with a family that has lived in these mountains for generations. Congenial conversation with our Georgian guide to translate as needed promises an intimate and genuine experience of life in the Caucasus. In the afternoon, journey deep into the breathtakingly beautiful Sno Valley to spend time in Juta, a remote village outpost of the Khevsur; living mainly in the mountains just to the east of the valley, legend has it that this community is descended from European Crusaders who wandered lost in Central Asia centuries ago – ultimately settling in the Greater Caucasus. Although there is some scholarly skepticism, early 20th-century photographs of the Khevsur show them in chain armor reminiscent of medieval French knights. And clearly noticeable on their shields are the letters A.M.D – Ave Mater Dei, the motto of the Crusaders!   From Juta, a gentle hike is rewarded with stupendous views of the Chaukhi Mountains. With jagged, multi-pinnacled peaks soaring to more than 12,000 feet, this rocky massif is often compared to the Italian Dolomites. Back in Kazbegi, you'll enjoy dinner this evening at the Rooms Hotel.  Meals B+L+D  
Day 11 - Return to Tbilisi
Today you'll set out once again along the Georgian Military Road, now heading south back towards the capital. Snow-covered peaks, alpine meadows, precipitous cliffs that drop down the Aragvi River and the occasional rural hamlet highlight your journey.   Back in Tbilisi, check in again to the luxury Rooms Hotel. The balance of the afternoon is free to relax and explore at your own pace. Those who wish can return to the ancient Abanotubani district to visit one of the thermal sulphur baths that you learned about on your city tour. Alexander Pushkin was one of many historic figures to have taken these waters, writing "I have never encountered anything more luxurious than this Tbilisi bath." Indeed, it's a terrific way to experience a genuine slice of the local life and culture. Tonight, you'll gather with your fellow travelers for dinner accompanied by traditional Georgian music and dance.  Meals B+L+D  
Day 12 - A Day in the Wine Country
What Napa is to California and Bordeaux is to France, so Kakheti is to Georgia! Dotted with ancient monasteries, vineyards and villages, and traversed by quiet country roads, the region is fondly known as the garden province of Georgia. It's also one of the world's oldest wine-producing areas; indeed wine residue on ancient pottery shards and other archaeological evidence from the region point to viticulture traditions that are 8,000 years old!   Setting out this morning, you'll begin your guided touring at St. Nino Monastery in the village of Bodbe. This Georgian Orthodox complex traces its roots to the 9th century and is revered as the burial site of St. Nino, Equal of the Apostles and Enlightener of Georgia. Born in Turkey, she was the daughter of a highly respected Roman army chief who ventured into the Caucasus early in the 4th century, preaching the Gospel and bringing Christianity to Georgia.   Just up the road from St. Nino, you'll spend time in the charming hilltop town of Sighnaghi, famed for its lovely 19th-century homes with their brightly painted, delicately latticed balconies. After lunch and a wine tasting here, you can enjoy a leisurely stroll in town, taking in the views over the fertile Alazani Valley as it stretches toward the Eastern Caucasus.   Following your return to Tbilisi, this evening's farewell dinner at the Art House Restaurant offers a final chance to share your experiences and insights with your fellow travelers as you enjoy another delicious meal of traditional Georgian dishes and wine.  Meals B+L+D  
After breakfast, you'll be escorted to the airport for your homeward flight.  Meals B
Disclaimer: Prices listed are per person, based on double occupancy, and in USD. All promotions are valid for new bookings only, capacity controlled and valid on select dates and departures. Individual Terms and Conditions will apply to all promotions. Any promotion can be withdrawn at any time without notice. Please speak with your Pavlus Travel Planner for complete vendor terms and conditions, including eligible tour and cruise dates.