Gems of Central Europe by Rail
Starting at
$3,299

Destinations & Sightseeing

Itinerary and Meals

Accomodations
---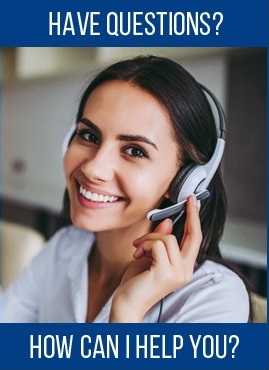 800.528.9300
Our engaging guides hail from these cities and will delight you with their knowledge and keen cultural insights into the lands they call home. Private transfers and our signature "to-the-train" luggage service promise carefree rail travel!
Click for larger view.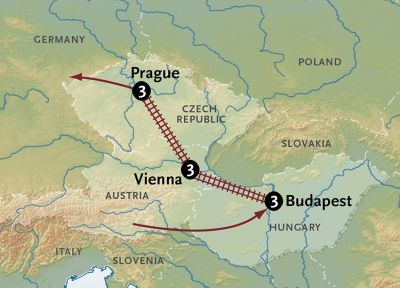 Destination & Sightseeing
ITINERARY
On arrival at the airport, you'll be warmly greeted and chauffeured to your choice of deluxe or luxury hotel. All have been handpicked for their attentive service, fine amenities and terrific city-center locations. The rest of this day is yours to relax and explore as you wish.
Queen of the Danube #WHS#
After breakfast, your private car, driver and guide will be waiting to show you the city they call home, a vibrant capital with a rich architectural heritage and historic legacy.  Your tour begins in Heroes' Square where our expert guide will offer fascinating insight into Hungary's storied past. Admire the beautiful Opera House and then go behind the lavish façade and impressive Gothic spires of the Hungarian Parliament for a specially arranged sightseeing tour. Your guided visit inside this architectural landmark reveals its sumptuously decorated interior – including the Grand Staircase and the resplendent Dome Hall where the Hungarian Holy Crown and Coronation Insignia are protected 24 hours-a-day by the Crown Guard of the Hungarian Armed Forces.   Then cross the Danube and ascend into the Buda Hills to visit Matthias Church, built in the 13th century. From the Fisherman's Bastion, you'll have terrific views of the city spread across both banks of the Danube. Continue to Gellért Hill for a guided stroll around the historic Citadel. From here, you'll be taken back to your hotel in the heart of the city. Or, if you wish, you can be dropped off at the bustling Central Market to explore on your own; set inside a 19th-century landmark with neo-Gothic flourishes, this is a favorite place to shop for locals and visiting culinary aficionados.  Meals B   Note: In the event of an official state function which would preclude a tour inside the Hungarian Parliament, you will instead enjoy a guided visit of the Budapest Opera House. Commissioned by Emperor Franz Josef, this 19th-century architectural treasure is considered to be one of the finest opera houses in the world.
This day is yours to explore at your own pace. Be sure to stop by one of the city's many splendid cafes like Gerbeaud, located on Vörösmarty Square for more than a century and beloved for its fine pastries and opulently decorated interior. If you prefer additional guided sightseeing, we offer a variety of other private excursions like:   Szentendre: This half-day tour takes you outside the capital to Szentendre, a charming riverside town known for its beautiful Baroque architecture, centuries-old merchants' homes, fine museums, galleries and artists' studios.   Danube Bend: This full-day excursion takes you into the countryside to explore the pastoral beauty of the Danube River and the region's rich history. You'll stop in the artists' town of Szentendre and then visit Visegrád, the erstwhile summer residence of medieval Hungarian kings. In Esztergom, one of the oldest towns in Hungary, you'll see the country's largest cathedral – an impressive basilica built in the late 1800's on the site of an earlier 12th-century church.   Hungarian Plains + Horse Farm: This full-day adventure takes you deep into the fertile and historic lands of the Great Hungarian Plains. Discover the fine Art Nouveau architecture of Kecskemét, a charming town surrounded by vineyards and fruit orchards, and then continue to a nearby horse farm. Sample the local apricot brandy, explore the farm on horse-drawn carriage ride, and enjoy a spectacular horse show featuring skilled local riders. Enjoy traditional Gypsy music and a hearty Hungarian lunch accompanied by fine local wine. Meals B
Your chauffeured transfer to the rail station and our signature to-the-train luggage service make traveling a breeze. Sit back in your comfortable first-class seat and enjoy the scenic journey through the countryside into Austria. Upon arrival in Vienna, you'll be warmly greeted and escorted by private car to your chosen hotel.  Our deluxe and luxury hotels have been carefully chosen for their fine service, welcoming ambience and great locations.  Meals B
Private Tour of Vienna #WHS#
With the famous words "It is my will…" Emperor Franz Josef ordered the construction of the Ringstrasse. Today, 160 years later, the city's most famous boulevard is still home to some of Europe's grandest buildings - from lavish residences built by the nobility to grand public edifices like the State Opera House, Parliament, City Hall and the Museum of Fine Arts. This morning, your private sightseeing tour will take you along the 3.2-mile long Ringstrasse. As you admire its many landmarks, including Flemish Baroque, New Gothic and Neo-Renaissance masterpieces, you'll learn much about the city's history and vibrant modern life.   Continue your morning tour with a guided visit through the Schönbrunn Palace, the former summer residence of the Imperial family. Dating back to the 1600's and completely redesigned in 1743 by Maria Theresia, this impressive Baroque palace is one of Europe's most impressive royal residences. Accompanied by your private guide, your exploration of its lavish state rooms and private galleries offers fascinating insight into the opulent lives, political intrigues and colorful personal stories of the Emperors and Empresses who lived here. There will of course be time to take in the elegant beauty of the palace's gardens and grounds. On the way back to your hotel, you'll also see the Belvedere Palace, a Baroque masterpiece constructed by Prince Eugene of Savoy. The rest of your afternoon and evening are yours to enjoy as you wish.  Meals B
This entire day is yours to enjoy as you wish. Take advantage of your hotel's central location to explore at your own pace. In the heart of this friendly, easy-to-navigate city, historic St. Stephen's Cathedral is a great place to start. Dominated by its four beautiful spires, the streets surrounding the Cathedral are home to some of Vienna's most popular cafes, restaurants and boutiques. If you prefer additional privately-guided sightseeing, we offer a number of tours and excursions including the world-famous Spanish Riding School, the Vienna State Opera House and wine tasting in the Danube Valley. Of course, our helpful resident staff can assist you with dining recommendations and tickets for an evening performance of music, theater or dance. Meals B
We'll take you to the station today and directly to your train – assisting with your luggage for your comfort and convenience. Enjoy the first class rail journey through the Austrian countryside and across the border into the rolling landscapes of the Czech Republic. On arrival in Prague, you'll be met and chauffeured to your choice of hotel in the heart of the city.  Meals B
Private Sightseeing in Prague #WHS#
After breakfast, your personal car, driver and guide will be waiting to show you the architectural majesty of the city they love and know so well! Goethe proclaimed Prague to be the "Jewel in the Crown of the World," and indeed the Czech capital is one of Europe's loveliest cities. Departing your hotel, the drive takes you through a number of the city's most historic districts including New Town which dates back to the 14th century and Wenceslas Square. You'll see pretty Art Nouveau houses, neo-classical landmarks like the National Theater and even the whimsical Dancing House, a late 20th-century masterpiece by renowned architect Frank Gehry.   Then cross the Vltava River into the city's historic Lesser Quarter and ascend Castle Hill for a guided walking tour through Prague Castle. Among the impressive collection of palaces and Ecclesiastical buildings that comprise this royal medieval complex, one of the largest in Europe, are St. Vitus Cathedral with its Gothic spires, and the Old Royal Palace dating back to the 12th century. Also on the castle grounds, you'll stroll along the enchanting Golden Lane; set against one of the Castle's imposing walls, you'll discover 11 historic houses that date back more than 500 years. Though diminutive in size, the interiors have been restored to depict the daily life of the artisans who lived and worked here centuries ago.   Before returning to your hotel, you'll also visit Old Town - home to splendid Gothic, Baroque and Renaissance landmarks including the medieval Town Hall with its marvelous Astronomical Clock and the Tyn Church with its distinctive twin towers dominating one side of the Old Town Square. Return to your hotel and enjoy the balance of your afternoon and evening at leisure.   Meals B
Enjoy Prague at your Leisure
This entire day is free to enjoy and explore at your own pace. If you prefer guided touring, we offer other private sightseeing tours including:   Prague's Jewish Quarter: This 3-hour walking tour takes you along the charming cobblestone streets of Old Town and into the historic Jewish Quarter, where the city's Jewish residents were forced to relocate in the 13th century. Among the sites you'll visit are the Maisel Synagogue built at the end of the 1500's and the diminutive Pinkas Synagogue which now commemorates the nearly 80,000 Czech Jewish victims of the Holocaust. You'll also visit the Old Jewish Cemetery and the exhibits of the Jewish Museum now on display in the Klausen Synagogue.   Cesky Krumlov + Bohemian Countryside: This full-day excursion takes you into the pastoral landscapes of South Bohemia to the historic town of Cesky Krumlov. Clustered along the banks of the Vltava River, this UNESCO World Heritage Site is one of the most picturesque towns in Europe, filled with splendidly preserved Baroque and Renaissance architecture. Your tour includes entry to the town's impressive 13th-century castle. On the return journey to Prague, you'll stop in Ceske Budejovice to admire the handsome arcaded homes and historic buildings that grace the town's main square. Meals B
You'll be chauffeured to the airport or rail station today for your onward journey.  Meals B