Grandeur of India + Nepal
Starting at
$5,199

Destinations & Sightseeing

Itinerary and Meals

Accomodations
---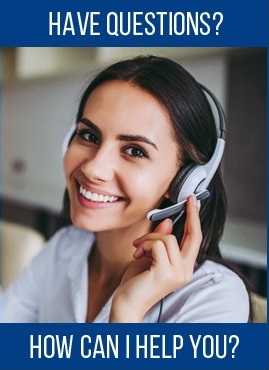 800.528.9300
Comprehensive privately guided sightseeing and our unique cultural encounters bring a deeper understanding and greater appreciation for the people, stories and heritage of these fascinating lands. Experience the Grandeur of India and Nepal!
Click for larger view.
Destination & Sightseeing
ITINERARY
Upon arrival, you'll be greeted and escorted to our luxury hotel; the elegant Taj Palace is ideally located in the prestigious, city-center Diplomatic Enclave.
Day 2 - Discover Delhi… Old + New
Join our engaging native-born guide for a full-day tour of Indias vibrant and fascinating capital. Focusing this morning on the sights and sounds of Old Delhi, youll begin with Jama Masjid, Indias largest mosque. Then hop aboard a traditional pedicab - a delightful way to immerse in the colors and rhythms of the city. Step off at the bustling and fragrant Spice Market and explore among the many vendors as our guide offers insight into Indias enduring cultural and culinary traditions.   Continue your exploration with the historic landmarks of New Delhi, driving past the India Gate – built in memory of Indian soldiers killed during World War I. Visiting Gurudwara Bangla Sahib, the city's largest Sikh temple, offers insight into the city rich multicultural diversity. Then continue past Rashtrapati Bhawan, built in the early 20th century as the Viceroys residence and now the official home of the President of India. At Qutab Minar #WHS#, youll discover the tallest brick minaret in the world – a graceful, fluted, tapering tower completed in the 14th century with beautiful terra cotta embellishments and balconies. Tonight, youll enjoy dinner with wine at our 5-star hotel.  Meals B+D
Delight in the Rajasthani countryside and the scenes of life playing out before you as you make the journey toward Jaipur. En route, you'll visit the spectacular Amber Fort #WHS# that stands in testament to the once-powerful and never-conquered Rajput Kingdom. Entering through the towering Sun Gate, your guided tour reveals lavish courtyards, beautifully decorated halls and the dazzling Chamber of Mirrors. Continue to Jaipur and check in to the 5-star ITC Rajputana where you'll have time to refresh before dinner.    Meals B+D
Your tour of India's fabled Pink City begins this morning at Hawa Mahal, the oft-photographed Palace of Winds. Built at the end of the 18th century and comprised of delicately latticed windows, its ingenious design allowed women of royal families to remain concealed while they observed the hustle and bustle of the street below. Youll also visit Jantar Mantar #WHS#, an observatory built in 1726. Youre sure to be astounded by these stone instruments – designed and constructed to measure time, predict eclipses and track the movements of the stars and planets; the largest instrument stands 90 feet tall and all are amazing accurate. At the City Palace Museum, our guide will enhance your tour of its extensive collection including miniature paintings, ancient weapons and traditional Rajasthani royal costumes.   Jaipur is known for the skill of its artisans and after sightseeing youll have time to explore the citys colorful bazaars. Brilliantly tie-dyed fabrics, miniature paintings, finely carved statues, metalwork and pottery are some of the many things you see.  Tonights specially arranged dinner in the inviting home of a Jaipur family promises congenial conversation as well as rich insight into daily life and Indias fascinating culture.  Meals B+D
After breakfast and check-out, you'll depart Jaipur to visit Fatehpur Sikri #WHS#. Built by Emperor Akbar in the 16th century but abandoned soon after his death, this veritable fairy tale city is still in pristine condition, making it easy to imagine the opulence of court life long ago. Continue to the ancient 16th-century capital of the Mughal Emperors and check in to the deluxe Taj Agra Hotel.  Meals B+L
Day 6 - Agra Fort + Taj Mahal
Enjoy a leisurely breakfast and a free morning to relax or explore at your own pace. This afternoon, you'll join our expert guide for a city tour, starting with the Agra Fort #WHS#. Behind the impressive 1.5-mile long fortress walls that surround the complex, youll discover lovely grounds, historic mosques, grand audience halls and fairytale palaces. Dating back to the 16th century and reflecting elements of both Hindu and Islamic architectural styles, this fort is more aptly described as a magnificent, walled palatial city.  End your sightseeing across the Yamuna River at Mehtab Bagh; most visitors don't know to come here, but in the softer light of late afternoon and evening, this Mughal garden offers magical views of the Taj Mahal. Tonight's dinner at an Agra restaurant features fine Indian cuisine accompanied by wine or beer.  Meals B+D
Day 7 - Onward to Varanasi
Arise early this morning for a sunrise visit to the Taj Mahal #WHS#. You of course did already see this renowned "Monument to Love" yesterday evening, but the strikingly iridescent and translucent façade of the Taj Mahal offers a different but equally enchanting experience in the sharper light of early morning. After breakfast back at the hotel, we'll take you by road to Varanasi, the venerated ancient city along the Ganges. On arrival, you'll be escorted to the Taj Gateway Ganges Hotel, where you'll have time to refresh before dinner with wine.  Meals B+D  
Arise early this morning and journey to the banks of the Ganges for a guided boat excursion on this sacred river. In the soft golden light of dawn, you'll witness thousands of devotees descending to these holy waters for purification – a powerfully moving ritual that has played out daily for centuries. This unforgettable excursion ends along one of the many ancient ghats that descend to the riverbanks. From here, a guided stroll through the narrow lanes of Varanasi immerses you in the timeless rhythms that endure in this millennia-old city. Watch as market vendors open for business, and see Assi Ghat; situated where the Assi River flows into the Ganges, these ancient steps are the southernmost of Varanasi's 88 riverfront ghats. You'll have time to relax this morning before our afternoon excursion to Sarai Mohana, a riverside village celebrated for the skill of its weavers. With lavish embroidery often using gold and silver thread, the silk brocade produced by these villagers is used in the finest saris – worn by brides and for special festivals and events. This evening, we'll take you to Dashashwamedh Ghat. Situated close to Vishwanath Temple with broad steps leading down to the Ganges, this is an evocative setting to experience the Aarti Ceremony, an ancient and mesmerizing Hindu ritual of light and devotion. Meals B+L
Day 9 - Visit Sarnath + Fly to Nepal with VIP Arrival in Kathmandu
After a relaxing morning, depart your hotel around midday to visit Sarnath where Buddha gave his first sermon – revealing his doctrine and founding his first monastic community. Continue with a guided tour of the Sarnath Museum, home to an outstanding collection of Indian sculpture and carvings from the 3rd century BCE to the 12th century AD. Then continue to the airport for your included flight to Nepal. On arrival in Kathmandu, our VIP Services begin near the airport's immigration counter where you'll be met and assisted through Arrival Formalities and baggage claim. Continue through Customs and transfer to the Dwarikas Hotel.  Meals B
Day 10 - Colorful Kathmandu
This morning's guided sightseeing begins in Durbar Square, where the Kingdom's erstwhile rulers were crowned. It remains the heart of Kathmandu's historic city center and it's a great place to begin your exploration. Most of what you'll see today dates back 300 to 400 years, but some buildings like the medieval Kasthamandap Temple, constructed in the 12th century, are hundreds of years older.   Overlooking Durbar Square, Hanuman Dhoka is the ancient royal quarter of the city. Spread over 5 acres, its name is derived from the stone image of Hanuman, the Hindu Monkey God that sits near one of the main entrances. With most of the buildings and structures dating back to the 12th through 18th centuries, the complex is comprised of numerous courtyards, temples and palace buildings awaiting your exploration.  Touring the site offers a great introduction to the history of the Malla Dynasty that ruled the Kathmandu Valley from 1201 to 1769. Also near Durbar Square, you'll visit Mahadev Parvati Temple with its richly ornamented windows and façade. Of course, you'll also have a chance to explore Kathmandu's lively and colorful markets.   Outside the city center on the opposite banks of the Bagmati River, you'll also visit the once independent city-state of Patan. Patan was one of the three ancient royal kingdoms in the Kathmandu Valley and here you'll discover splendid Buddhist and Hindu temples - many ornamented with wood and stone carvings, fine statues, and ornate architectural details. Taleju Temple and the Golden Temple are among the highlights you'll visit.  Meals B
Day 11 - Kathmandu Valley
After breakfast, journey into the timeless Kathmandu Valley #WHS# to explore ancient Bhadgaon, another one of the three kingdoms of medieval Nepal. In the town's main square, you'll see architectural treasures like the Lion Gate and the Palace of 55 Windows. The 5-storied Nyatapola Temple is built atop impressive terraces adorned with large statues depicting Goddesses, Humans and Beasts.   Then visit Boudhanath, the largest stupa in Nepal and venerated by both Tibetan and Nepalese Buddhists. Before returning to Kathmandu, you'll also stop along the banks of the picturesque Bagmati River to see Pashupatinath Temple; dedicated to Lord Shiva this is one of the holiest Hindu shrines in the world. This evening's farewell dinner features fine Nepalese cuisine accompanied by wine and beer.  Meals B+D
Fly back to Delhi where our tour ends for your connection to your onward flight. Meals B