Grandeur of Peru
Starting at
$7,699
Destinations & Sightseeing
Itinerary and Meals
Accomodations
---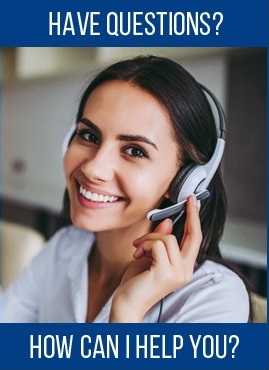 800.528.9300
Discover Lima's Colonial landmarks and vibrant modern-day spirit with our resident guide. Then join our much-loved Andean Trip Leader Carlos and journey from Cuzco into the Sacred Valley and onward to Machu Picchu and Lake Titicaca. In his engaging company, you'll discover Peru's inspiring beauty, its culture, and its wealth of Colonial and Inca sites.
Click for larger view.
Destination & Sightseeing
ITINERARY
Day 1 - Welcome to Lima, Peru
On arrival, you'll be warmly greeted and escorted to the exclusive Belmond Miraflores Park. Our luxury hotel offers a privileged ocean-side setting in one of the capital's most vibrant and exclusive districts.
After breakfast, a full day of exploration with our resident guide begins in Barranco, a charming city district that has attracted writers and artists since the early 20th century. Today, it's still a vibrant cultural enclave with thriving studios, galleries and cafes. At the Larco Museum, you'll peruse a renowned collection of Pre-Columbian artifacts – the perfect introduction to the ancient sites you'll explore in the days ahead. After lunch at the stylish Café del Museo, you'll explore the centuries-old landmarks in the Colonial heart of Lima #WHS#. Stand in the historic Plaza Mayor, still a popular gathering place, and tour the Cathedral; built in the 1700's on the site of an earlier 16th-century church, this handsome landmark is the oldest on the Square. Right next door, the Archbishop's Palace is easily recognized by its grand wooden balcony. You'll also tour the Church and Convent of Santo Domingo, a vast complex with lovely courtyards and Baroque paintings. This evening, learn how to make a classic Pisco Sour before sitting down to dinner in a private room at the luxury Hotel B, a distinguished member of Relais & Châteaux.  Meals B+L+D
Day 3 – To Cuzco + Into the Sacred Valley of the Inca
After an early breakfast, you'll be escorted to the airport for your included flight to Cuzco, the ancient capital of the once vast and mighty Inca Empire. On arrival in this high-mountain city, you'll meet Carlos Seminario, our resident Andean expert on the ancient Inca and contemporary Peruvian traditions. Journey with him into the picturesque Sacred Valley to visit the Cochahuasi Animal Sanctuary where you will see endangered Andean species and learn about their work to preserve these creatures – including condors, macaws, parrots and even wild cats like the puma.   Continue to Awanacancha, a pioneering initiative encompassing more than 400 resident families in 14 Andean communities. With a mission to preserve the traditional textile arts of the region, you'll see native weavers from these different communities as they create beautiful textiles using techniques that have been passed down for generations. You'll also see the indigenous cameloids that are the source for the wool that is used for weaving: Alpacas have thick wool that is ideal for sweaters and blankets while vicunas are small and delicate creatures with very fine wool; Llamas and guanacos also roam around Awanacancha. At Pisac, you'll find a charming town set in the shadow of a spectacular mountaintop Inca fortress; its colorful market is well-known, drawing villagers and international visitors alike. Then continue deeper into the heart of the Sacred Valley and check in to the Belmond Hotel Rio Sagrado. Amidst verdant fields and soaring mountains, our luxury resort evokes the timeless ambience of an Andean village.  Meals B+L+D
Day 4 - Exploring Andean History + Culture
This morning, you'll ascend with Carlos to the monumental fortress of Ollantaytambo, Inca-built with enormous stones and so strategically positioned that it was successfully defended against the Spanish in 1537. This is one of the most significant Inca sites in Peru, and its location in a narrow mountain valley framed by rugged peaks is truly breathtaking. In the shadow of the ancient fortress, the ancient community of Ollantaytambo provides vivid illustration of Inca urban planning. Laid out in a simple grid with cobblestone streets, perfectly constructed stone walls and canals, many of the buildings and residences date back 600 years or more.   For lunch, we've arranged for you to dine at Hacienda Huayoccari, a 17th-century garden estate that's been home to the Orihuela family for over 100 years. Enjoy a delightful farm-to-table luncheon of hearty and traditional Andean fare featuring fresh produce from the estate and nearby farms. Afterwards, you'll have time to explore the owner's private collection of pre-Columbian, Inca and Colonial artifacts including a rare ensemble of Qeros; these traditional drinking vessels were made of wood, ceramic or even gold and date back to Inca times.   In the afternoon, you'll visit the Maras salt mines; worked for generations by the same families, these remarkable terraced pools cascade down the mountainside and across the valley. Nearby, you'll spend time in  the workshop of a famed Andean milliner – where his daughter carries on the family tradition. Then journey across the highlands to the circular terraces of Moray, perhaps one of Peru's most fascinating and enigmatic sights. Scholars speculate that the ancient Inca may have used these terraces a type of agricultural testing station to study the effects of temperature and wind upon their crops.  Meals B+L+D
Day 5 – To Machu Picchu by Luxury Train
A two-day visit to Machu Picchu begins in style aboard the luxury Hiram Bingham Train. Sit down to a congenial onboard brunch with wine as you make this unforgettable journey through the scenic Urubamba River Valley, a timeless region of snow-capped Andean peaks, quiet villages and terraced fields that have been cultivated for centuries.   On arrival in the beguiling town of Aguas Calientes, you'll board a coach for the 30-minute ride up the switchback mountain road that brings you to the entrance to Machu Picchu #WHS#. The fabled Lost City is certainly the single greatest landmark in Peru – and perhaps all of South America. Indeed, little can be written here that would do justice to the breathtaking grandeur of its mountain setting, the enigmatic power and aura that so permeate this ancient citadel, and the unforgettable experience of standing among these ancient stones. And with Carlos' illuminating expertise, your visit will bring to life the ancient Inca civilization that built Machu Picchu.   Tonight, you'll be one of the privileged few to stay at the singular Belmond Sanctuary Lodge, the only hotel here on the mountaintop adjacent to the Lost City of the Inca.  Meals B+L+D
Day 6 - Morning at Machu Picchu + Back to Cuzco by Train
You'll want to arise early today to take advantage of our lodge's one-of-a-kind setting. As the only hotel next to Machu Picchu, you'll be among the first to enter the site this morning. At this early hour, the day-visitors from Cuzco and the Sacred Valley have yet to arrive and even those who spent the night in the town below will still be making the 30-minute ascent. With fewer people and the softer light of morning just breaking over the mountain peaks, this early-morning visit to Machu Picchu is one of the most memorable travel experiences you will ever have.   In the afternoon, you'll make the return rail journey through the Sacred Valley. Enjoy the attentive service onboard the luxury Hiram Bingham Train and delight in cocktails and dinner on the rails as you share congenial conversation with your fellow travelers. On arrival in Cuzco, you'll be escorted to the luxurious and intimate Belmond Palacio Nazarenas. Here in a restored Colonial mansion in the historic heart of town, you'll find that your junior suite is oxygenated to help ensure your comfort at the city's high-mountain altitude.  Meals B+L+D
Day 7 – Inca Sites of Cuzco #WHS#
After breakfast, Carlos will take you into the hills outside of town to explore Tambomachay, one of Peru's most fascinating Inca sites. With skillfully carved aqueducts and ingeniously engineered terraces, this amazing network of stone and water ends with a lovely dual cascade at the base. According to local lore, the clear waters from the thermal springs that feed Tambomachay have never run dry, and scholars speculate that the site may have been used by the ancient Inca for ceremonial purposes. Nearby at the Temple of the Moon, you'll find two caves with ancient stone altars and carvings. Here at this sacred and mysterious site, we've arranged for you to witness an Andean purification ritual.   Next you'll explore the magnificent ruins of Sacsayhuaman. Built in the 1400's by the Inca Emperor Pachacútec, the massive limestone blocks of this venerated complex were cut with such precision that they fit together without mortar like the interlocking pieces of a jigsaw puzzle! With some individual stones towering more than 10 feet tall and weighing several hundreds of tons, Sacsayhuaman is a monumental achievement of architecture and masonry.   Sit down to lunch at La Princesita and the return to town where the rest of your afternoon and evening are at leisure. Your luxury hotel is in the heart of town making it easy step out and explore Cuzco's inviting boutiques, galleries, cafes and restaurants.  Meals B+L
Day 8 – Culture, History + Cuisine in Cuzco
This morning's visits to the Almudena Cemetery and San Pedro Market offer both a fascinating contrast and complement to yesterday's focus on Cuzco's centuries-old Inca sites. Here at these seemingly quotidian places, Carlos will offer thoughtful cultural perspectives and personal insights into how ancient traditions – some dating back to Inca times – still endure in the life of local residents. Continue your sightseeing with the Cathedral and the other Colonial-era landmarks that line the Plaza de Armas. At the Temple of the Sun and Convent of Santo Domingo, you'll discover one of Peru's most architecturally fascinating sites. It also demonstrates the rich layering of history here in Cuzco, where a sacred structure of one culture, the Convent, literally sits atop and practically encloses another, the Inca-built Temple of the Sun!   Your morning ends on the 11th floor of a Cuzco building where our stylish and gleaming rooftop kitchen awaits. Take in the views of the city and then join our skilled chef for a hands-on cooking class where you'll learn to make both an appetizer and a luncheon entrée. Enjoy additional free time this afternoon to shop, relax and explore as you wish. This evening, you'll dine at MAP Café, one of Cuzco's finest restaurants.  Meals B+L+D
Day 9 – Onward to Lake Titicaca
After breakfast, you'll be escorted to the airport for your included flight to Puno, a bustling town along the northwestern shores of Lake Titicaca. Upon arrival, you'll visit the remarkable towers of Sillustani that dot the rolling hills of the Lake Umayo peninsula. Erected by an ancient warlike people that pre-dated the Inca here in the region, these cylindrical structures, some reaching heights of more than 30 feet, were used as burial towers for entire noble families, along with food and belongings that would be needed for the journey into the next world. After sightseeing, check in to your lakeview room at Puno's best hotel, the Libertador - set on a remote peninsula surrounded by the blue waters of Lake Titicaca.  Meals B+L+D
Day 10 – Across the Sacred Waters of Titicaca
Lake Titicaca is one of the highest lakes in the world and the largest in South America. Its beauty is breathtaking to behold and its sacred waters have been revered since pre-Inca times. Titicaca is perhaps best known for its amazing floating islands - made of Totora reeds and home to small but vibrant communities of the Uros people. This morning, you'll set out with our expert guide to cross the waters and step ashore on these remarkable manmade structures. As you learn firsthand about their construction and maintenance, and the secrets behind their buoyancy, you'll also gain insight into the history, traditions and daily of the Uros. You'll also visit Taquile Island, famed for ancient agricultural terraces that climb the hillside from the lakeshore; its residents still speak the language of the Inca and weave beautiful textiles using techniques that have changed little over the centuries. Meals B+L+D
Day 11 – Back to Lima for Departure
We've included your flight to Lima where a day-use room has been reserved for you at the conveniently located Wyndham Airport Hotel. At the appropriate time, transfer to the airport for your onward flight.  Meals B