Hill Tribes of Thailand
Starting at
$4,799
Destinations & Sightseeing
Itinerary and Meals
Accomodations
---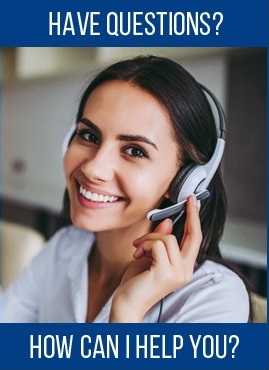 800.528.9300
Expertly guided from start to finish for never more than 16 guests, our expert Thai Trip Leader will show you more of the history, culture and tribal villages of this exotic and friendly land. And every night, you'll delight in our handpicked hotels and resorts – even your own private floating villa on the River Kwai.
Click for larger view.
Destination & Sightseeing
ITINERARY
Day 1 – VIP Fast Track Arrival in Bangkok
Upon arrival at the airport, our exclusive Fast Track Service offers expedited service through all immigration and customs formalities. Before you know it, you'll be on your way into the heart of the capital where you will check in to the deluxe Eastin Grand Hotel Sathorn.
Day 2 – Tour the Grand Palace
Your morning tour begins with the glittering halls and pavilions of the magnificent Grand Palace, including Coronation Hall and the Royal Guest House. At Wat Phra Kaew, home to the famed Emerald Buddha, you'll discover one of Thailand's most venerated Buddhist temples. Continue to Wat Pho, one of the city's largest temples. In addition to being one of the country's oldest institutions of learning, this spectacular complex is home to beautiful murals, ornate architectural detail and an enormous 150-foot long gilded image of a reclining Buddha.   After lunch at the Supatra River House, your guided touring continues with an excursion along Bangkok's famous Klongs; venturing out in a traditional long-tail speed boat is a delightful way to experience the sights and sounds of life along the city's bustling canals. Along one of these waterways, you'll explore the Khlong Bang Luang Artist Village, a small enclave of traditional wooden homes that are now home to studios, galleries, cafes and shops. Then continue your boat excursion onto the Chao Phraya River to visit the magnificent Temple of Dawn before returning to your hotel. You'll have time to refresh and relax before dinner at your hotel.  Meals B+L+D
Day 3 – The Art of Thai Cuisine
This morning we've made special arrangements for our intimate group to enjoy a private class at the famed Blue Elephant Cooking School. After a welcome herbal drink with the chef and a review of the day's menu, you'll take the Sky Train to the colorful Bang Rak Morning Market where our culinary expert will introduce you to some of the fruits, vegetables and spices that you'll be using. Back at the school, a demonstration of Thai cooking techniques is followed by a hands-on class. With your own prep table and wok – and the chef on hand with guidance and assistance – you'll prepare a complete meal of traditional Thai cuisine. After a congenial luncheon featuring the dishes you've prepared, the rest of the afternoon is yours to enjoy as you wish.  Meals B+L
Day 4 – Remarkable Markets + On to Kanchanaburi
Leaving the busy capital behind, our first stop this morning will be Thailand's famous Railway Track Market. Here you'll be amazed by the sight of local merchants who come daily to set up their stalls along 100 yards of train track! Up to 8 times per day, vendors and shoppers alike have to scramble fast to avoid the passing trains. This is an active rail network, so you'll have to pay close attention to your guide and surroundings! Continuing into Ratchburi Province, we'll visit the floating market at Damnoen Saduak, one of the country's busiest and most colorful. Hundreds of vendors ply the canals in their traditional wooden boats selling everything from tropical fruits and produce to daily staples and even souvenirs.   Then continue into the lush forests of Kanchanaburi Province, arriving in time for lunch before boarding the storied Death Railway for a journey through some of the region's most spectacular scenery. As captivating as these landscapes are, this rail adventure also offers a powerful look into World War II history. In particular, as the train makes its way through rocky gorges dug at the cost of numerous POW lives and over the original wooden viaducts that still hug the steep cliff walls, you'll gain a very personal understanding of this tragic chapter of the War. Stepping off the train near the site of the infamous Bridge over the River Kwai – immortalized in book and film – you'll visit the Thailand-Burma Railway Center and the Allied Cemetery to learn more about the thousands of prisoners of war who lost their lives during the construction of the Bridge and the Death Railway.   Then we'll take you to the pier, where long tail boats will take you the Float House River Kwai. Here on the edge of the gently flowing river against a forested mountain backdrop, you'll check in to your unique and spacious floating villa. Take some time to enjoy your private terrace on the river and the extraordinary setting of our evocative resort.   Meals B+L+D
Day 5 – Tailor Your Stay + Visit a Mon Tribal Village
With our compliments, A+R guests will have a chance today to join one of the activities offered by the resort. Depending upon your interests and taste for adventure, you might explore the area on a biking, hiking or canoeing adventure. We also offer a guided excursion to Lawa Cave, filled with impressive stalactites and stalagmites.   Later this afternoon, rejoin your guide to venture by boat through spectacular river gorges into the jungle to visit a Mon tribal village. Enjoy dinner and a performance of Mon music and dance at our resort before retiring to your floating room.  Meals B+D
Day 6 – Ayutthaya #WHS# + Onward to Chiang Rai
After breakfast, you'll embark on a scenic journey through the fertile farmlands and jungle-clad mountains that lie along Thailand's eastern border with Myanmar. Our destination this morning is Ayutthaya, where vast ruins bear witness to the splendor of the ancient kingdom of Siam that flourished from 1350 until 1767. After lunch at a local restaurant, you'll delve into the rich history of the erstwhile royal capital, exploring fabulous ruins including Wat Phra Sri Sanphet. This was the holiest temple on the site of the ancient Royal Palace and its still intact stupas attest to Ayutthaya's former glory! Then we'll take you to the airport for your included flight to the north of Thailand. On arrival in Chiang Rai, you'll be met and escorted to the Legend Chiang Rai Boutique River Resort & Spa.  Meals B+L+D
Day 7 – Tea Plantations + Tribal Villages + Temples
After breakfast, the start of today's guided excursion finds you traveling into the scenic rolling countryside where there are stunning clear-day views of Doi Mae Salong, an iconic peak in the Daen Lao Range that stretches across northern Thailand. Here in this splendid mountain setting, you'll spend time with workers at a tea plantation, known for its fine Oolong teas. You'll even have a chance to try your hand at harvesting tea leaves as you learn about the farm's community development programs to provide a livelihood for tribal villagers.   Then continue to Mae Chan to visit two distinct hill tribe communities. Spending time with both Akha and Yao villagers will offer insight into their daily lives as well as their differing traditions. Back in Chiang Rai, you'll enjoy lunch at a local restaurant before visiting Baan Dam, a unique temple complex created by Thawan Duchanee, a famous 20th-century Thai artist. Our last stop of the day will be at Wat Rong Khun. Also known as the White Temple, this is a contemporary and extravagantly embellished Buddhist and Hindu complex. Returning to the Legend Chiang Rai Resort in the late afternoon, your evening is free to enjoy and dine as you wish.  Meals B+L
Day 8 – Hill Tribes of the Golden Triangle
This morning, you'll enjoy a tribal cultural experience at Lanjia, a unique community-based lodge nestled on a verdant mountain ridge outside of Chiang Rai. Learn about the Golden Triangle, its natural resources and its diverse hill tribes including the Lahu who continue to live in their traditional stilted homes, earning their living primarily through farming. In contrast, the Hmong people live in extended families in houses with roofs that descend almost to ground level. You'll meet a Hmong shaman, learn about some of their unique cultural practices, and see the beautiful silver jewelry for which they are famed.   Enjoy lunch at Lanjia Lodge overlooking the scenic countryside and then continue deeper into the pastoral beauty of the Golden Triangle – where the borders of Thailand, Burma and Laos come together. Ascend to a hilltop vantage point for breathtaking views over the Golden Triangle and explore Chiang Saen, a riverside town rich with historical artifacts including temple carvings and ancient Buddhist statues. You'll have time to browse at your own pace through the lively and atmospheric Mae Sai Border Market before returning to our resort in Chiang Rai.  Meals B+L
Day 9 – Onward to Chiang Mai
After breakfast and check-out, you'll spend some time in Ban Lorcha, an Akha tribal village where the residents still live in simple huts with thatched walls. Continue your journey into the forested mountain landscapes of Chiang Dao National Park where an experienced guide will show you the impressive stalactites, stalagmites and other geological formations of the Chiang Dao Caves. Venerated for centuries by local residents, the entrance to these caverns is marked by statues and other Buddhist offerings.   In the village of Ban Pang Daeng, you'll meet members of the Palong community who came to the region from Burma in the 1980's to escape the fighting between government and rebel forces. The Palong are regarded for their extraordinary weaving skills and many villagers, especially the women, still prefer their traditional, very colorful dress. Then continue to Chiang Mai for a leisurely 3-night stay at the U Chiang Mai Hotel. This evening is free for you to enjoy and dine as you wish.  Meals B+L
Day 10 – In and Around Chiang Mai
Join Chiang Mai residents early this morning as they "gain merit" with food offerings to young saffron-robed monks walking silently through the city streets; its an ancient ritual that offers rich insight into an enduring facet of Buddhist culture. After breakfast back at our hotel, we'll take you into the countryside to spend time with local farmers. Learn the many steps of rice cultivation as practiced for centuries throughout the region, and even try your hand at planting this important staple. Then sit down to a delightful al fresco lunch surrounded by sweeping rural vistas and rice paddies.   This afternoon's visit to a White Hmong village offers an intimate look into their daily life and traditions – and how they have changed since the Thai Royal Family introduced initiatives to eradicate opium cultivation and replace it with other sustainable agriculture. Next we'll visit the lavish Doi Suthep Temple; set on a hill top at an elevation of 3,500 feet, this venerated complex offers spectacular views of Chiang Mai and the surrounding valleys. Your visit here has been timed so you can enjoy the sunset from this mountaintop setting – an experience made all the more special by the nightly chanting of the Temple's resident monks.  Meals B+L
Day 11 – Elephant Nature Park
After breakfast, we'll take you to Elephant Nature Park, a sanctuary highly respected for its care and protection of elephants that have been orphaned or rescued from abusive situations. Beyond this, Elephant Nature Park has been recognized for its other work, from rain forest restoration to community development and sustainability. During your visit, you'll have a chance to engage with the staff, learning about their work and watching the elephants as they go about their normal routines. You'll observe these giant animals being cared for and even have chance to help in their feeding. After a vegetarian lunch here at the Park, we'll take you back to Chiang Mai where the rest of your afternoon is at leisure – a great chance to explore on your own, do some shopping, indulge in a spa treatment, or simply relax poolside. This evening, gather with your fellow travelers for a Farewell Dinner.  Meals B+L+D
Day 12 – Return to Bangkok for Departure
We'll take you to the airport this morning for your included flight to Bangkok where you can connect to your homeward flight or continue with us on a privately-arranged extension.  Meals B