Historical China, Tibet + the Yangtze
Starting at
$6,999
Destinations & Sightseeing
Itinerary and Meals
Accomodations
---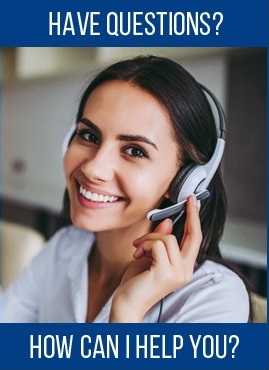 800.528.9300
With our informed and insightful native-born guides, this Original Journey will take you deeper inside the culture and history of these inspiring lands. Warm personal encounters, feeding Pandas and the finest all-balcony ship on the Yangtze make this a truly special travel experience.
Click for larger view.
Destination & Sightseeing
ITINERARY
Day 1 - Welcome to Beijing
You'll be warmly greeted at the airport and escorted to our luxury hotel in the heart of the capital. The rest of this day is yours to relax and enjoy as you wish.
Day 2 – Imperial Highlights
Your expertly guided, full-day exploration begins in Tiananmen Square. Covering more than 100 acres in the heart of the city with a scale reminiscent of Moscow's Red Square or the Piazza San Marco in Venice, it ranks as one of the grandest public plazas in the world. Then follow in the footsteps of Ming Dynasty emperors as you explore the magnificent palaces, courtyards and pavilions of the sprawling Forbidden City #WHS#. It is said that there are 9,999 rooms within these imposing walls and although you won't see every one, your guided tour offers a fascinating look into the splendor of Imperial life centuries ago.   Then explore by rickshaw through the narrow lanes of a Hutong, one of the citys few remaining enclaves of traditional, centuries-old courtyard homes. After lunch, youll tour the resplendent Summer Palace #WHS#. Set on wooded hills surrounding a tranquil lake, this assemblage of pavilions, palaces and gardens offers a fascinating look into Imperial life long ago. From April to November, our tour of the Summer Palace includes a boat ride on Lake Kunming, a delightful and tranquil way to experience the architectural landmarks and sublime natural beauty of this World Heritage Site. Tonight's festive Peking Duck banquet is accompanied by wine and local beer.  Meals B+L+D
The Great Wall #WHS# stretches for nearly 4,000 miles across northern China - its oldest sections dating back more than 2,000 years when various states and dynasties first began to build these defensive walls. A few centuries after these earliest sections were constructed, Emperor Qin Shihuang consolidated them into a single, massive fortification to guard his empire against Hun invaders from the north. Succeeding emperors maintained, reconstructed and built anew, and much of what is seen today is the result of work that was done during the Ming Dynasty. As a result the wall is not uniform throughout its length; situated farther from the capital than other parts of the Great Wall, the section at Mutianyu draws fewer visitors and is celebrated for its many defensive towers and splendid setting amidst the rugged mountains. Ascending by cable car, youll walk atop the Great Wall here at Mutianyu as our expert guide shares dramatic stories of its past. For lunch today, well take you to the famous Brickyard Restaurant, conveniently located nearby. Back in the city, the rest of your afternoon and evening is free to enjoy and dine as you wish.  Meals B+L  
Day 4 – Fly to Yichang + Embark your Yangtze Cruise
This morning, you'll enjoy a guided tour of the Temple of Heaven #WHS#; it's a resplendent example of Ming Dynasty design and engineering that also offers fascinating insight into ancient Chinese beliefs in numerology and cosmology. The temple's tranquil grounds are the perfect place for our specially arranged private class with a Tai Chi Master. After sightseeing, we'll take you to the airport for your included flight to the river city of Yichang. On arrival, you'll be escorted to the pier to board the Yangzi Explorer, China's finest river ship. You'll have time to settle in to your balcony stateroom and refresh before dinner is served in the Explorer's elegant restaurant. Choose from a tempting array of international and regional Chinese dishes, accompanied by free-flowing wine.  This evening, the 7 Wonders of China documentary will be screened in the Tang Theater. Meals B+L+D
Day 5 - The Immense Three Gorges Dam
This morning's optional Tribes of the Three Gorges excursion has been specially prepaid for A+R guests. Taking you into one of the most scenic areas of Xiling Gorge, you'll be introduced to some of the region's indigenous peoples. Through their food, dress and a lively folk performance, you'll learn about the history and culture of the Tujia, Ba and Chu ethnic groups.   After lunch onboard, visit the immense Three Gorges Dam where you'll learn about its far reaching impact on the geography, archaeological sites, industries, and residents of the region. By special arrangement, A+R guests will get an up-close look at the Three Gorges Ship Lift. Like a giant elevator, this engineering marvel - built in cooperation with BMW - is capable of raising and lowering ships and freighters weighing up to 30,000 tons. It's the largest ship elevator in the world and turns the 3 to 4-hour passage through the multi-step locks into an 8 minute ride!   Back onboard, the Yangzi Explorer will navigate through Xiling Gorge, the longest of the river's Three Gorges. Then as the river widens and sweeps through groves of orange and pomelo trees, you'll experience the tranquil side of life along China's mightiest river. Tonight's Captain's Welcome Reception is followed by dinner and then entertainment in the Tang Theater. Meals B+L+D
Day 6 – Up Shennong Stream + Through the Yangtze Gorges
Step off ship this morning for an unforgettable journey up Shennong Stream. You'll explore this spectacular region in traditional sampan boats poled by Tujia boatmen. The landscapes here are unrivalled, encompassing rushing waters, dense forests and towering rock formations. As you venture upstream, you'll espy coffins stowed high within the limestone cliffs that tower above you – a legacy of the region's earliest inhabitants. Before returning to ship, you'll visit a nearby village to experience life in a rural community.   After lunch onboard the Yangzi Explorer navigates Wu Gorge, renowned for its massive cliffs rising sharply from the river. Later, our ship cruises through spectacular Qutang Gorge, the narrowest of the river's Three Gorges. If you wish to join this afternoon's optional excursion to the White Emperor City, it has been specially pre-paid for A+R guests. Set on the top of Baidi Mountain overlooking Qutang Gorge, you'll discover a fine ensemble of Ming Dynasty halls including the lovely Observing Stars Pavilion where Zhuge Liang, a great military strategist of the Three Kingdoms Period, would come to observe the night sky and make weather forecasts that helped him plan his victorious battles.  Meals B+L+D
A delightful morning onboard our 5-star ship is yours to do as you wish. You might learn about China's thriving pearl industry or attend a workshop on traditional Chinese painting and calligraphy. After lunch, you can tailor your touring with the included excursion of your choice: The 816 Underground Project: This unique tour takes you underground into a vast cavern that was built by more than 60,000 laborers as part of a top-secret military project. Initiated in the 1960's and designed to house China's first nuclear reactor, construction was halted after 17 years before the project's completion. The tunnels and cavern remained a closely guarded secret for nearly 50 years until the Government revealed its presence in 2002. The White Crane Ridge Underwater Museum: Venture close to 150 feet under water to see what lies beneath the surface of the Yangtze River. You'll discover ancient rock carvings from the Tang Dynasty that were permanently submerged after the construction of the Dam and also learn about the Yangtze's flora and fauna. Note: Today's morning at leisure and your choice of an included afternoon excursion applies to cruises from May to September. Guests on our other sailings will visit the 816 Underground Project in the morning and the White Crane Ridge Underwater Museum in the afternoon.  Meals B+L+D
Day 8 – Disembark in Chongqing + Fly to Lhasa, Tibet
Enjoy a final buffet breakfast onboard before disembarking the Yangzi Explorer in Chongqing. You'll be escorted to the airport for your included flight to Tibet. After arriving in Lhasa, you'll spend some time with a family in their home, a wonderful introduction to the life, traditions and warmth of the Tibetan people. Then check in to our 5-star hotel where you'll have time to refresh before dinner.  Meals B+D
Day 9 – Tibetan History + Culture
Your guided tour of this fascinating city begins after breakfast at Norbulingka, the summer palace of the Dalai Lamas. Built in the 18th century, this expansive palace complex encompasses tranquil wooded areas, landscaped garden grounds and lovely pavilions. You'll also visit Jokhang Temple. Originally founded in the 7th century, this 4-story timber structure topped with gold remains an important pilgrimage site for Tibetan Buddhists. Nearby, you'll have a chance to explore Barkhor Street with its lively and colorful markets. Then spend some time with a master Tangka painter in his studio, learning about the history and techniques of this unique and spiritual art form.  Meals B+L+D
Day 10 – Experience Kora + Tour the Potala Palace
This morning, you'll join local residents as they perform Kora. Observing and even participating in this ancient Buddhist rite of walking and prayer will give you an authentic experience of Tibet's enduring spiritual traditions. Then tour the magnificent Potala Palace #WHS#. Built on a mountain ridge in the heart of the Lhasa Valley, this was the winter palace of the Dalai Lama for more than 1,000 years. Continue with a visit to the Sera Monastery, founded in the 15th century at the foot of Tatipu Hill. This evening's dinner features traditional Tibetan cuisine.  Meals B+L+D
We'll take you to the airport this morning for your included flight to Chengdu where you'll be escorted to the 5-star Shangri-La Hotel. Later this afternoon, join your guide to experience a bit of the city – starting with a stroll in People's Park where you can join residents to refresh with a cup of tea. In the Kuanzhai Xiangzi district, you'll discover evocative pedestrian-only alleyways where old stone and brick buildings and traditional courtyards have been given new life as cafes, restaurants and shops. This evening's Hotpot Dinner, a regional specialty of Chengdu and Sichuan Province.  Meals B+D
Day 12 – Our Exclusive Panda Encounter + Rail to Xian
After breakfast, we'll take you to the Dujiangyan Panda Center for our special Panda Encounter. Taking you behind the scenes, this unforgettable experience offers a rare and unique opportunity to learn about Giant Pandas as you join the Center's staff to participate in their care and feeding. You're sure to get close to these amazing creatures – figuratively and literally – as you help to clean their enclosures and prepare their food. Educational sessions and time to explore the grounds of the Panda Center complete this morning's Panda Encounter.   After lunch, you'll be escorted to the station to board the ultra-modern high-speed train. Sit back and enjoy comfortable Business Class seats for the journey to Xian, China's ancient capital for 13 dynasties. On arrival, you'll be escorted to our deluxe hotel where your Executive Room will give you access to the lounge for meals and cocktails.  Meals B+L+D
Day 13 - Discover the Terra Cotta Army #WHS#
Farmers stumbled upon the site while digging a well in 1974; today the Terra Cotta Army #WHS# is still regarded as China's greatest archaeological discovery. Set out this morning to visit the excavation site and marvel at the exquisite details of this clay army -  buried 2,000 years ago to guard the tomb of China's first emperor. It has been estimated that more than half a million laborers and craftsmen worked for nearly 40 years to complete the tomb - and the thousands of terra cotta soldiers, horses and chariots that were to serve the Emperor in the afterlife. Enhancing your visit, a local archaeologist will join our group to share their unique insights and perspective.  Meals B+L
Day 14 – Touch Antiquity + Fly to Shanghai
After breakfast, a specially arranged experience awaits you at the Xian Museum. China's history, of course, stretches back for thousands of years and excavated relics now offer extraordinary insight into the culture, beliefs and daily lives of China's ancient civilizations. This morning, you'll join museum curators to literally Touch Antiquity – donning white gloves to hold and examine some of these ancient artifacts as these experts illuminate their historic significance and explain what they can teach us about ancient China.   After lunch, transfer to the airport for your included flight to Shanghai where you'll be escorted to the Fairmont Peace Hotel, a luxury landmark in the heart of the city. Begin your exploration with a guided stroll along the historic waterfront Bund, still graced with architectural landmarks built by European and Japanese mercantile companies after the 1842 Treaty of Nanjing opened the city to international trade.   Meals B+L  
Day 15 - Shanghai Sightseeing
After breakfast, your guided city tour begins in Yu Yuan Garden, originally established in 1577 by a government officer as a tranquil retreat for his aging parents. Hailed as a spectacular example of classical Chinese landscape design during the Ming and Qing Dynasties, you'll discover a sublime ensemble of plantings, lotus ponds, winding paths, pavilions and bridges. Browse in the bustling Old City Bazaar and then sit down to lunch at Casanova, one of the city's most stylish restaurants. In the afternoon, your sightseeing continues at the highly regarded Shanghai Museum; home to a vast collection of artifacts spanning millennia of Chinese culture, history and civilization, you'll find ancient bronzes, beautiful celadon pottery, precious jade, and exquisite Ming Dynasty furniture. This evening, gather with your fellow travelers for a congenial farewell dinner.  Meals B+L+D
Day 16 - Farewell to Shanghai
After breakfast, you'll be escorted to the airport for your homeward journey.  Meals B