Luxury Tenting Serengeti Safari
Starting at
$8,999
Destinations & Sightseeing
Itinerary and Meals
Accomodations
---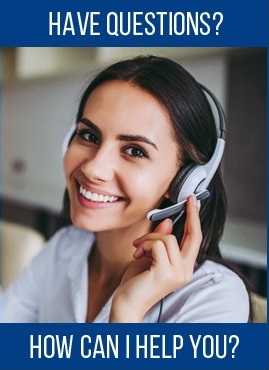 800.528.9300
With our luxury tented camps in remote, pristine areas of Tanzania, our East Africa safari promises unmatched Big Game encounters – away from the crowds with our expert guides. Thrill to morning and afternoon game drives and a hot air balloon ride on this classic Serengeti safari.
Click for larger view.
Destination & Sightseeing
ITINERARY
Day 1 – Welcome to Arusha, Tanzania
You'll be met upon arrival at Kilimanjaro Airport and transfered to the storied Four Points by Sheraton, The Arusha Hotel. Tracing its history to 1894, our landmark property is infused with the spirit of classic safaris from a bygone era. Now managed by Sheraton, it offers every modern comfort including free WiFi.
Day 2 – Tarangire National Park
After breakfast, we'll take you overland to Tarangire National Park where you'll check in to our luxury safari lodge. Tarangire remains off the main safari circuit, making it a premier destination for discriminating travelers in search of a more intimate and authentic safari experience. You'll arrive in time for lunch and your first afternoon game drive - followed by Sundowner Cocktails and an elegant dinner back at camp.  Meals B+L+D
Day 3 – On Safari in Tarangire
Thrill to morning and afternoon game drives with our expert safari guides here in one of Tanzania's most visually striking national parks. The Tarangire River is nearby – a magnet for wildlife – and the surrounding scenery encompasses classic African savannah, green hills, woodlands and giant Baobab trees! Tarangire is heralded for abundant wildlife, especially its large herds of elephants and superb birdlife. Lions, leopards, cheetahs and other fierce predators are also regularly spotted. This evening, we'll take you out again for an exciting night safari to search for nocturnal species and to experience the night sounds of the African bush.  Meals B+L+D
Day 4 – Onward to Ngorongoro Crater
Big game is just one facet of Africa that will inspire you; this morning's visit to spend time with students and staff at a school is another, providing memorable insight into the challenges and rewards of life in Tanzania. Continue to Lemala Ngorongoro; perched on the crater's rim, our luxury safari camp offers your first look at the captivating beauty of the world's largest intact caldera. After lunch, tear yourself away from the view to visit a Maasai village. This evening, a chief's son offers his own personal insight into Maasai culture. Meals B+L+D
Day 5 - Wildlife on the Crater floor
There is no place anywhere on the planet that is quite like Ngorongoro Crater #WHS#, and it offers an absolutely unique environment for wildlife viewing. With its vast expanses of open grassland surrounded by steep cliffs, the crater floor is easy for game officials to patrol and the result is abundant wildlife including rare species like black rhino and cheetah. Because our camp enjoys a prime location by the Lemala Crater Access Route, you'll descend quickly this morning for a spectacular game drive before other visitors have even arrived on the crater floor!   We've also arranged for Lemala's skilled chefs to provide our guests with a picnic lunch, meaning you'll have more time for wildlife viewing here in this absolutely singular setting. Returning to our luxury camp this afternoon, you'll have time to relax before dinner.  Meals B+L+D
Day 6 - To Olduvai Gorge and the Central Serengeti
Traveling this morning into the unique terrain of Olduvai Gorge, you'll learn about the passions that drove Louis and Mary Leakey to their remarkable 1.8 million-year-old fossil discoveries. Continue your journey into the vast expanse of the Central Serengeti #WHS#, unequaled for its beauty and the concentration of its wildlife - including Lion, Leopard, Elephant, Rhino and Cape Buffalo. In addition to these Big 5 animals, so named not for their size but because safari hunters considered them to be the most difficult and dangerous to track, the Serengeti is home to numerous other herbivores and the fierce predators which are rarely far behind. Enjoy an afternoon game drive before relaxing with Sundowner cocktails and an elegant dinner at the exclusive Lemala Ewanjan. Meals B+L+D  
Day 7 – Ballooning Over the Serengeti
Animals, too, have their regular routines and this morning's hot air balloon safari in the sharp clear light of dawn is an amazing time to gaze down as the wildlife of the Serengeti greets another day. Touch back down for a champagne breakfast and a morning game drive. Back at camp, you'll have ample time to relax and share your impressions of Africa with your fellow adventurers. A late afternoon safari drive promises more encounters with the wide variety of primates, birds, horned bovines, wild dogs, ungulates and big cats that roam the Serengeti. Meals B+L+D
Day 8 – Tracking Game Across the Plains
Enjoy a morning safari drive as we take you into another remote sector of the Serengeti; depending upon the season and to follow the Great Migration herds as they make their way across the vast plains, you'll travel to either Lemala Ndutu in the Southern Serengeti or Lemala Mara to the North. (Note: When the Migration is in the Central Serengeti, our guests will continue their stay at Lemala Ewanjan.)  With animals constantly on the move in their inexorable quest for food and water, your camp's setting affords unmatched game viewing at any time of year.   After lunch, enjoy a leisurely afternoon at your Lemala camp. Later you'll gather for Sundowner Cocktails – a great time to engage further with our expert safari guide, thus deepening your appreciation of the Serengeti, its unique eco-systems and wildlife.  Meals B+L+D
Day 9 – On Safari in the Serengeti
The Maasai call it Siringitu - "the place where the land moves on forever." Indeed, these wide open expanses are awe-inspiring in their natural beauty. But the Serengeti is also renowned for its extraordinary concentration of plains game - including of course the Big Five. So expect today's morning and afternoon safari drives to be heart-pounding and inspiring. And in the company of our engaging, impassioned and knowledgeable safari guides, todays activities offer more chances to learn about Tanzania and its abundant natural wealth.  Meals B+L+D  
Day 10 - Return to Arusha
Transfer to the airstrip for your included flight to Arusha. After lunch at the Arusha Coffee Lodge, set on one of Tanzania's largest coffee plantations, we'll take you to Kilimanjaro Airport for your flight.  Meals B+L