On Safari in Kenya + Tanzania
Starting at
$10,299
Destinations & Sightseeing
Itinerary and Meals
Accomodations
---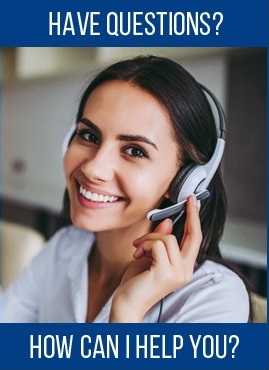 800.528.9300
Recall the elegant luxury of a bygone era with our Kenya + Tanzania safari tour.  Our atmospheric lodgings and sheer number of game drives promise the soul stirring adventure of a classic safari and the unforgettable memories of a balloon safari over the Maasai Mara.
Click for larger view.
Destination & Sightseeing
ITINERARY
Day 1 – Our VIP Arrival Services in Nairobi
Upon disembarking your flight at Jomo Kenyatta International Airport, you'll be warmly greeted and assisted through immigration and custom formalities. Once through, you'll be escorted to the Fairmont Norfolk Hotel. In the heart of the city, our luxury landmark has been the starting point for some of history's greatest safari expeditions.
Day 2 - Fly into the Maasai Mara
Your safari adventure begins this morning at the Giraffe Center, established in 1979 to save the endangered Rothschild Giraffe. At that time, there were only 130 left in the wild. Today, thanks to the Centers pioneering conservation efforts, there are nearly 500 Rothschild Giraffes in Kenya! Then visit the Daphne & David Sheldrick Wildlife Trust, where the care of orphaned elephants and rhinos is just a small part of their decades-long conservation work. Highlighting these morning visits is the chance to learn about the passions that drove two families to establish these pioneering conservation organizations. Enjoy lunch at Tamambo Karen Blixen, set on the farm where the Danish author lived and worked until her return to Denmark in 1931. The property is surrounded by tranquil gardens and woodlands that were featured extensively in the 1985 Oscar-winning film "Out of Africa" in which Meryl Streep portrayed the author. Then transfer to the airport for your included flight into the Maasai Mara where you'll be welcomed by Maasai dancers and cool eucalyptus-scented towels. After checking in to the 5-star Fairmont Safari Club, you can unwind on your private verandah overlooking the hippo and crocodile-filled Mara River.  Meals B+L+D
Day 3 - Ballooning and Game Drives in the Maasai Mara
Arise early this morning for an unforgettable experience... As the sun is rising to cast its first golden rays across these endless landscapes, youll be floating silently above in a hot air balloon. Thrill to this incredible birds-eye view of the Maasai Mara - and the animals as they begin their day. Back on the ground, you'll embark on a morning game drive with our expert safari guide. Return to the Fairmont Safari Club where you'll have lunch and time to relax; take in the views from your verandah or join your fellow guests in the Club's main lodge or at the pool. Later this afternoon, you'll thrill to a second safari expedition. With its undisturbed panoramas of rolling savanna punctuated by the iconic silhouette of acacia trees, the Maasai Mara is ravishing in its wild beauty and celebrated as one of the richest wildlife habitats on Earth. Accompanied by our sharp-eyed safari guides, today's game-viewing activities offer a chance to see all of the Big Five - lion, leopard, rhinoceros, elephant and Cape buffalo. The term was coined by big game hunters and refers not to their size but the danger and difficulty of tracking and hunting these animals on foot.  Meals B+L+D  
Day 4 - Onward to Amboseli
Enjoy a morning game drive here in the fabled Maasai Mara. In addition to healthy populations of the Big Five, the Mara Reserve is home to giraffe, grazing herbivores, cheetah and other predators - and more than 450 bird species including spectacular birds of prey. Then transfer to the airport for your included safari flight to Amboseli National Park. Set against the majestic silhouette of Kilimanjaro, Amboseli is heralded for its quintessentially African landscapes of open plains, rolling savanna and acacia woodlands. Enjoy two nights at the inviting Ol Tukai Lodge.  Meals B+L+D
Day 5 - Game Drives in the Shadow of Mt. Kilimanjaro
Join our expert safari guide this morning and set out across the dew-touched landscapes of Amboseli. The animals are up with the first light of day, and the early light is one of the best times to experience the full majesty of Kilimanjaro. With clear weather and a bit of good luck, today offers a chance to capture that classic shot of an elephant or giraffe silhouetted against the dramatic backdrop of Africas highest peak. But even if Kilimanjaro is hidden by clouds, your wildlife-viewing promises to be spectacular. Although best known for its vast herds of free ranging elephants, the greater Amboseli eco-system is also home to hippos, wildebeests, zebras, Thomsons and Grants gazelles, giraffes, impalas, and baboons. The great predators are well represented with healthy populations of lions, spotted hyenas and pointy-eared caracals. Cheetah and leopards can also be observed along with more than 400 species of birds. Take some time after lunch to enjoy the amenities of our safari lodge. The day ends with an afternoon game drive followed by Sundowner cocktails and then dinner back at the lodge.  Meals B+L+D
Day 6 - Through the Great Rift Valley into Tanzania
Cross the border into Tanzania for lunch in Arusha and then journey across the magnificent Great Rift Valley to Lake Manyara National Park. Although not large, this is one of the prettiest parks in the country. Often overlooked by other safari groups trying to save time on their way to the much better-known Serengeti, Manyaras breathtaking natural beauty, diversity of eco-systems and remarkable variety of exotic African birds make it a highlight.  Check in to the deluxe Manyara Serena Lodge, and then join our safari guide for an evening game drive. Elephants, Giraffes and pods of Hippo are among the animals that you might observe.  Meals B+L+D
Day 7 - From Lake Manyara to Ngorongoro Crater
Set out this morning to spot the flocks of flamingos, herons and pelicans that gather on the shores of Lake Manyara. In addition to these shore birds, the National Park is heralded as one of the best overall birdwatching locations in Tanzania – with nearly 400 species on record. Sykes monkeys, olive baboons, zebra, wildebeest and Cape buffalo are also regularly seen. Then travel northwest toward Ngorongoro Crater, the largest intact caldera in the world. This awe-inspiring natural landmark stretches almost 12 miles across, with an encircling volcanic rim that appears in the distance as a chain of mountains soaring 2,000 feet above the crater floor. This afternoon finds you at our intimate safari lodge, set amidst 50 acres of virgin Tanzanian bush deep in the wild beauty of the Ngorongoro volcanic landscape. Later, visit Maasai villagers and a visit to a local school reveal the challenges and rewards of life in East Africa. Meals B+L+D
Day 8 - Game Viewing on the Crater Floor
There is no place like this anywhere else in the world. Ngorongoro truly offers an absolutely unique environment for wildlife viewing. First, you won't see any giraffe or impala inside the crater; though they would love to graze the abundant vegetation, these delicate-legged animals find it nearly impossible to navigate their way down the steep cliffs. But because it is so enclosed and the crater floor is mainly open grassland, this conservation area is easy for game officials to patrol, and the result is a healthy population of endangered species like the Black rhino and cheetah. In the company of our expert safari guide, you'll descend to the Crater floor this morning for unmatched wildlife viewing in this singular environment. We've arranged for a packed lunch prepared by the Neptune Lodge's chefs, so you'll be able to spend all morning and a good part of the afternoon here on the Crater floor. Take in the views as you relax over your midday meal and enjoy more wildlife thrills before returning to the Lodge where you'll have time to refresh before dinner.  Meals B+L+D
Day 9 - Into the Serengeti
Travel into the fabled landscapes of the Serengeti to stay at one of our intimate Lemala camps. With strategic settings in the Southern, Central and Northern Serengeti, our safari camps [/~/blogs/blog/june-2019/what-to-expect-from-glamping-in-africa.aspx] are situated to ensure the best game-viewing yearround – whenever you travel: From April to June and in November, you'll travel overland from Ngorongoro to Lemala Ewanjan, set within the game-rich Seronera Valley in a secluded part of the Central Serengeti. This region is renowned for terrific game viewing all year long - due to its abundance of water. But during the months that our guests are here, the Seronera Valley receives the annual wildebeest migration – turning the area into an exciting wildlife amphitheater! From July to October, we'll take you from Ngorongoro to the Manyara airstrip for your included flight into the Northern Serengeti. On arrival, you'll be escorted to the inviting Lemala Mara Camp – set close to the Mara River, yet far enough away so as not to interrupt wildebeest behavior as they mass along the steep river banks! Indeed, this intimate camp [/~/blogs/blog/june-2019/what-to-expect-from-glamping-in-africa.aspx] is in the heart of the best game-viewing area in the Northern Serengeti and – at this time of year – is perfectly situated to witness the dramatic spectacle of the Great Migration river crossings. From December to March, a scenic overland drive takes you from Ngorongoro into the Southern Serengeti to stay at Lemala Ndutu Camp. Perched on the edge of a permanent marsh, our safari camp [/~/blogs/blog/june-2019/what-to-expect-from-glamping-in-africa.aspx] is ideally situated for the wildebeest migration as the animals arrive in search of water and to feed on the nutritious grasses that surround our Camp. By February, the calving season has begun and the vast herds continue to feed in preparation for the never-ending cycle that comprises the annual wildebeest migration! Upon arrival at your Lemala Camp, your first afternoon game drive will make it abundantly clear why the Serengeti is hailed as a safari paradise. Fittingly, this day ends with Sundowner cocktails in the bush followed by dinner back at our luxury camp.  Meals B+L+D  
Day 10 - On Safari in the Serengeti
The Maasai call it Siringitu - "the place where the land moves on forever." Indeed, these wide open expanses are awe-inspiring in their natural beauty. But the Serengeti is also renowned for its extraordinary concentration of plains game - including of course the Big Five - so todays morning and afternoon safari drives are sure to be heart-pounding and inspiring. And in the company of our engaging, impassioned and knowledgeable safari guides, todays activities will also deepen your understanding and appreciation for Africas abundant natural wealth.  Meals B+L+D
Day 11 - Another Thrilling Day of Game Drives in the Serengeti
Featured in numerous nature documentaries, Serengeti National Park is certainly the best-known wildlife sanctuary in the world. Established in 1952, the Park covers 5,700 square miles - larger than the state of Connecticut. Its ecosystem is one of the oldest on Earth. Indeed the essential features of climate, vegetation and wildlife that you see today have changed little in the past million years! Unequaled in its abundant natural beauty and high-density of wildlife, the Serengeti boasts an enormous variety of exotic birds, horned bovines, ungulates, wild dogs and big cats. After breakfast and again this evening, youll set out with our expert safari guides on game drives that promise up-close unobstructed wildlife viewing.  Meals B+L+D
After another early morning game drive, we'll drive you to the airstrip for your flight to Arusha. After lunch in town, transfer to the Kilimanjaro Airport for your onward flight.  Meals B+L