Our Private Week in Costa Rica
Starting at
$4,199
Destinations & Sightseeing
Itinerary and Meals
Accomodations
---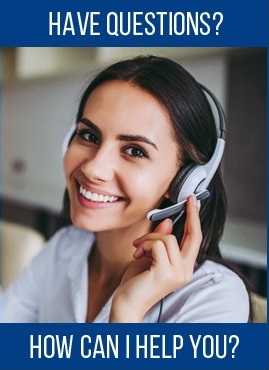 800.528.9300
Our original itinerary takes you across Costa Rica from the Caribbean to the Pacific! And with a choice of excursions - and your own private guides and vehicles - you can tailor this vacation to your interests, style and comfort… It's perfect for couples, families and friends!
Click for larger view.
Destination & Sightseeing
ITINERARY
Day 1 - Welcome to San Jose
Upon arrival at the airport, you'll be warmly greeted and escorted to the deluxe Grano de Oro, an award-winning boutique hotel set in a restored Victorian mansion in the heart of the capital.
Day 2 - Travel to Tortuguero on the Caribbean Coast
After an early breakfast, our private car and driver will take you to meet your private boat which will take you to the Manatus Hotel. With only 12 air-conditioned rooms, our boutique hotel is the finest in the region. You can take some time this morning to relax by the pool or explore the lush garden grounds of our hotel. After lunch, join other Manatus guests for a guided tour of Tortuguero, a small village that offers a glimpse into daily life along Costa Rica's lush Caribbean coast. Meals B+L+D
Day 3 - The Waterways of Tortuguero National Park
Often referred to as "The Amazon of Costa Rica," Tortuguero is a verdant tropical wetland filled with exotic flora and fauna waiting to be discovered. Spectacled caiman, Southern River otter, a variety of freshwater turtles, and West Indian manatee are among the marine creatures that inhabit these waterways. Along the shores, you might observe Spider, Howler and Capuchin monkeys as well as a wide variety of tropical birds. Today you'll join other hotel guests on morning and afternoon expeditions along the pristine canals of Tortuguero National Park. Of course, our expert naturalists are onboard to deepen your understanding and appreciation of this unique eco-system and its diverse flora and fauna. Meals B+L+D
A return transfer by water brings you to your private car and driver for your journey to Arenal. On arrival, you'll be warmly greeted and escorted to your luxury resort, set in the lush forests at the base of the Arenal Volcano. Settle in to your spacious private cabin and take the rest of this day to enjoy the idyllic setting and fine amenities here at Amor Arenal. Meals B
Day 5 - Personalize Your Stay at Arenal
Tailor your stay at Arenal to your personal interests and taste for adventure. We include a wide variety of excursions, all accompanied by your own private expert naturalist… Just pick the adventure you want to enjoy this morning:   * Hanging Bridges through the Forest Canopy: Join your private naturalist guide to explore nearly 2 miles of aerial trails that wind their way through the rainforest canopy high above the shadowy floor. Observe and learn about the diverse flora and fauna that thrive in this unique environment and thrill to spectacular views of Arenal Volcano. 4-hour tour appropriate for all ages.   * Nature Hike in Arenal Volcano National Park: Perfect for all visitors, this privately guided 3-hour excursion explores the well-maintained trails of the National Park. Traversing lava flows and winding through the vegetation with no steep ascents or descents, this is a pleasant and gentle way to discover the indigenous flora and fauna.   * Mountain Biking on Forest Trails along Lake Arenal: Covering a variety of terrain including trails and gravel roads, this 4-hour adventure with a private naturalist guide reveals the varied ecosystems along the shores of Lake Arenal and stretching toward the Caño Negro River. From farmland to rainforest, you'll have a chance to spot a variety of wildlife, including monkeys and toucans. Along the way, you'll stop for a light snack and a dip in the lake.   * Birdwatching Expedition: Available in the early morning or afternoon, this excursion with your own naturalist guide can be tailored to your personal interests and experience – exploring the shores of Lake Arenal or closer to your hotel. Toucans, parrots, tanagers and cinnamon woodpeckers are some of the species that you might check off your list.   * Coffee Plantation Tour: Spending time on a family-owned estate is a fun and enriching way to learn about the many steps required to bring a cup of fine, organically grown coffee from the field to your breakfast table.   * Chocolate Tour: The love of chocolate is nearly universal, and Costa Rica is no exception… and with its ideal terrain and climate, the locally-produced chocolate is delicious! Visit a nearby farm where cocoa is grown and processed to produce this delectable sweet – and delight in a hands-on experience that of course includes a chocolate tasting!   * Boating or Kayaking the Caño Negro Wildlife Refuge Wetlands: Setting out in a motorboat or by kayak with your own naturalist guide, this excursion explores the pristine waterways of this wildlife refuge – home to sloths, monkeys, caimans and a rich variety of tropical birds.   * Kayak Adventure on Lake Arenal: This privately guided adventure on Central America's second largest lake offers breathtaking views of Arenal Volcano and to observe a variety of birds and wildlife that gather along the shoreline including Howler monkeys, kingfishers and blue herons.   * Nature Hike to Fortuna Waterfall: Cascading 200 feet down a sheer volcanic face and surrounded by verdant vegetation, La Fortuna is one of Central America's most beautiful waterfalls. In the engaging company of your private naturalist guide, you'll hike about 20 minutes through the rainforest to reach the viewpoint. If you wish, you can refresh with a dip in the pristine pool at the base of the falls. The hike back up the stairs is steep in places and can be slippery, but this tour is appropriate for active in-shape travelers of all ages.   * Horseback Riding to Fortuna Waterfall: This privately-guided 3-hour excursion takes you by horseback through green pastures and forested mountains with wonderful views of the San Carlos Valley. Leaving your horse tethered at the trailhead, you'll hike down to the base of the falls where you can refresh with a dip in the pool. The return journey on horseback winds through pastoral farmlands that provide habitat for a variety of tropical birds.   * Safari Float on the Peñas Blancas River:  With our experienced river guide to paddle and guide your raft down a gently flowing stretch of the Peñas Blancas, this 4-hour adventure is perfect for travelers who want to relax and enjoy the experience. The scenery is breathtaking and riverbanks are home to diverse wildlife like Howler monkeys, river otters, crocodiles and a variety of tropical birds including osprey, heron and kingfisher.   * Zip Line Adventure through the Forest Canopy: This 3-hour excursion combines adrenaline-rushing thrills with a chance to experience the rainforest from a whole new perspective. With 12 platforms and more than 1,000 feet of cable strung through the lush canopy, you'll "fly" through the tree tops, enjoying spectacular views of Arenal Volcano and a chance to espy toucans, sloths, monkeys, butterflies and variety of birds. Complete instructions are included along with all necessary equipment: Helmet, harness and gloves are provided. Following your chosen adventure, your afternoon is free. You might indulge in a treatment at the full service Amor Arenal Spa, soak in your personal plunge pool, or simply take in the rainforest views from your private deck. Of course, you can add extra nights here at our luxury Arenal resort – to simply relax or with additional privately-guided adventures.  Meals B
Day 6 - Drive to Manuel Antonio National Park
After breakfast, you'll be chauffeured by private car to your luxury hilltop resort in Manuel Antonio. As an A+R guest, you'll enjoy a Premium Room with a private balcony that offers breathtaking ocean and jungle views.  Meals B
Day 7 - Your Choice of Adventure at Manuel Antonio
With its dense forests, spectacular ocean beaches and dramatic rocky headlands, Manuel Antonio is widely hailed as the crown jewel of Costa Rica's National Parks. Today, you can personalize your exploration of Manuel Antonio with the included excursion of your choice. All adventures are accompanied by your own personal naturalist guide:   * Guided Nature Hike in the National Park: With our experienced naturalist, this privately guided hike takes you along a 2-mile loop through Manuel Antonio. There are no steep ascents or descents, making this a great excursion for travelers of all ages. With stops to take in the views and a chance to swim in the ocean, this excursion offers a chance to observe the Park's wildlife including sloths, monkeys, reptiles, and a wide variety of birds and butterflies.   * Kayak Adventure through the Mangrove Estuaries of Damas Island: This 4-hour excursion begins as you kayak down the gently flowing Paquita River under a verdant forest canopy – with your private naturalist guide on hand to offer insight into the riverine flora and fauna. Reaching the lush mangrove estuaries of Damas Island, you'll continue to paddle along the channels and through natural tunnels created by the mangroves – prime habitat for a variety of birds including herons, kingfishers and ospreys. One or 2-person kayaks and all equipment are provided. This excursion is also available in the evening when nocturnal species can be heard and seen. Lunch or dinner is included.   * Kayaking and Snorkeling Expedition: Enjoy at least two hours of kayaking among the islands and inlets of Manuel Antonio's Pacific coast – a chance to observe numerous marine birds and their nesting sites. Stopping in a secluded bay, you can rest and enjoy a bit of refreshment. Snorkeling gear is provided if you wish to explore the undersea realm, home to a variety of marine life including parrotfish and sea turtles. One or 2-person kayaks and all equipment are provided. This excursion is available in the morning or afternoon and includes lunch or dinner.   * Boating Excursion through the Mangrove Estuaries: The mangrove trees that thrive in the estuary waters of Manuel Antonio's Pacific coast are an important habitat for a rich variety of birds, reptiles and mammals. Exploring in a covered boat with your own personal naturalist is a comfortable and relaxing way to enjoy the scenery – and to observe and learn about the unique flora and fauna. This 4-hour expedition is also available in the evening when nocturnal species can be heard and observed; lunch or dinner is included.   After your privately guided adventure, the rest of your day is free to enjoy the amenities and mountain setting of the Parador Resort & Spa. If you wish, we can arrange additional nights here at our luxury resort; with more time, you can simply relax poolside, indulge in a spa treatment or two, or head down to the beach. Of course, we can also arrange for additional privately-guided adventures by land and water.  Meals B
You'll be chauffeured to the airport in San Jose. Meals B