The Complete Panama Canal
Starting at
$3,699
Destinations & Sightseeing
Itinerary and Meals
Accomodations
---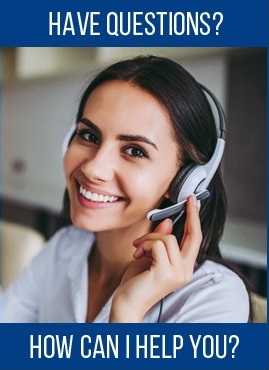 800.528.9300
A full transit through the Canal is just one highlight of our journey. With our expert Trip Leader and an intimate group, you'll also discover Panama's rainforests, indigenous people, and historic capital.
Click for larger view.
Destination & Sightseeing
ITINERARY
Day 1 - Welcome to Panama City
Upon arrival, you'll be warmly greeted and escorted to the 5-star Bristol Hotel. After checking in, the balance of this day is at leisure to relax, enjoy and explore as you wish.
Day 2 – History of the Panama Canal
After breakfast, a full day of guided exploration begins at the Miraflores Locks where you can marvel at the site of ships and freighters entering the Panama Canal. A talk at the Panama Canal Authority delves into the dramatic history of the Canal. Afterwards, you can take some time to peruse exhibits that further explore the past, present and future of this engineering marvel. Then visit Memorial Hill, the only American cemetery in Latin America, and tour the historic Canal Administration Building; opened in 1914, its grand lobby is embellished with impressive murals that vividly tell the story of the Canal's construction. Your sightseeing ends with a guided stroll along the charming cobblestone streets of Casco Antiguo #WHS#. Tracing its history to 1673 and filled with splendid Colonial architecture, this UNESCO World Heritage Site is today one of Panama City's liveliest districts, home to cafes, bars, restaurants and boutiques. This evening, raise a glass of wine with your fellow travelers and enjoy a congenial welcome dinner.  Meals B+L+D
Day 3 – Through the Canal from the Pacific to the Atlantic
Today's complete transit of the Panama Canal begins from the Flamenco Marina. Enjoy the skyline view of the capital from the Bay of Panama before passing under the Bridge of the Americas to enter the Canal. Transiting through the Miraflores and Pedro Miguel Locks here on the Pacific side of the Canal will raise our sightseeing vessel nearly 90 feet in three distinct steps. From here, we'll cruise through the Culebra Cut that was excavated to create this passage through the Continental Divide. Reaching the Atlantic side of the Canal, you'll descend 85 feet through the Gatun Locks and continue to port where you'll disembark. Then we'll take you to the Gamboa Rainforest Reserve where riverview balcony rooms have been reserved for our guests.  Meals B+L
Day 4 – Gatun Lake Nature Expedition
After breakfast, you'll join our expert naturalist for a guided boat excursion on to the calm waters of Gatun Lake. Venturing close to some of Gatun's many lush and uninhabited islands, you'll have a chance to learn about this unique eco-system; created during the construction of the Canal, it's the second largest artificial lake on the planet. With sharp-eyes, this enriching excursion offers a chance to observe some of the region's indigenous species including exotic tropical birds, crocodiles, caimans, sloths, and families of capuchin, howler and white-face monkeys.   Back at Gamboa, you'll visit the resort's ecological exhibits. Native orchids, colorful butterflies and rare frogs are among the flora and fauna that you will see and learn about. At the Sloth Sanctuary, you'll gain insight into the work being done by the Pan American Conservation Association to protect this amazing creature. After your guided touring, the balance of this day is at leisure for you to enjoy the pristine rainforest setting and amenities of our resort.  Meals B
Day 5 - Through the Forest to an Emberá Village
Today's adventure begins with a scenic one hour drive to the edge of Gatun River where Emberá villagers will meet you with their dugout canoes. Traveling silently up the Gamboa River and deeper into the forest offers a chance to spot herons, egrets and ospreys. With a bit of luck and sharp eyes, you might also see toucans, otters and sloths. Stepping ashore in their village, you'll have time to explore the community, with your guide on-hand to offer information and insight.   As you engage with the villagers, you'll learn first-hand about their cultural traditions, cuisine and language – much of which can be traced to ancestors who migrated from Colombia's Chocó region in the late 1700's. Informal presentations will deepen your insight into their daily life, tribal history and enduring ways – from their shamanic rites to dance and music. After lunch with the villagers, you might join a tribal elder for a nature walk to learn about their medicinal use of indigenous rainforest plants. This evening, sit down to an à la carte dinner with wine at the Chagres River View Restaurant.  Meals B+L+D
Day 6 – Historic Panama Railroad + Portobelo + Our Pacific Resort
Originally constructed in 1855 during the Gold Rush for those seeking a faster route to their potential fortunes, the historic Panama Railroad was the first transcontinental train. Early this morning, you'll be transferred to the Pacific-side station for this exciting rail journey. Winding your way through the tropical forest alongside the Canal, you'll catch superb views of the Canal and its ship traffic.   Stepping off the train later this morning on the Atlantic side, you'll visit the Panama Canal Expansion Center. From the Observation Deck 164 feet above ground, you'll have an enthralling view of the recently-expanded Canal. Opened to traffic in 2016, this new waterway and third set of locks literally doubled the capacity of the Panama Canal, which can now accommodate massive ships up to 1,400 feet long and 180 feet wide. After a Caribbean lunch, you'll explore Portobelo #WHS#, a UNESCO World Heritage Site famed for its wealth of history and the ruins of Colonial-era fortifications, many with their ancient cannons still in battle-ready position. You'll also visit the 17th-century Customs House and see the revered Cristo Negro statue which appeared mysteriously in Portobelo in the mid 1600's. After sightseeing, we'll take you to our deluxe Pacific beach resort where oceanview rooms have been reserved for A+R guests.  Meals B+L
Day 7 – The Many Facets of Panama City
A full day of guided exploration begins on the city's efficient and modern Metro, a great way to experience daily life. Touring the Afro-Antillean Museum, you'll find well-curated exhibits that tell the story of the nation's West Indian community, including their historic role in building the Panama Railroad and Canal. Not far away, you'll also visit El Carmen Church, built in Neo-Gothic style and revered as one of the city's most beautiful churches. At the BioDiversity Museum, designed by the renowned architect Frank Gehry, you'll learn how Panama's vital role as a land bridge between North and South America has impacted biodiversity and human life on both Continents.   Then join city residents shopping at the lively fish market and visit with one of the vendors, pausing to sample some ceviche and local beer. For lunch, we'll take you to a local restaurant where traditional Panamanian dishes are prepared and served with gastronomic flair. The day's sightseeing ends with a tour through the archaeological ruins at Panama Viejo #WHS#. Founded in 1519, this was the earliest European settlement on the Pacific coast of the Americas. Return to our deluxe Pacific resort in the late afternoon where the evening is free to enjoy and dine as you wish.  Meals B+L
Day 8 – A Day in the Countryside
Another genuine experience of daily Panamanian life is yours this morning as you step aboard one of the region's Diablos Rojos – buses that have been custom painted with colorful, often narrative murals. It's a popular and fun way to get around! Then we'll take you into the lofty hills of Altos de Campana National Park. Founded in 1966 as Panama's first national park, it's only an hour's drive from the capital; but for all of its natural beauty and appeal, it remains relatively unknown by most travelers and even among some Panamanians. Surrounded by cool rolling mountains that descend to the Pacific Ocean, you'll travel all the way to one of the Park's highest points for sweeping views of the Canal Basin and Chame Point with its groves of mangrove forest. Altos de Campana is home to a variety of exotic birds like the orange-bellied trogon and white-tailed hawk, making this Park a great destination for bird watchers.   At a nearby orchid farm, you'll learn about their cultivation of these delicate plants and sample some of the tropical fruits that are also grown here. For lunch we'll take you to a popular local fonda; these typical countryside restaurants are known for their fine farm-to-table Panamanian food – and chilled local beer! Back at the Westin resort, you'll have time to relax or even go for a swim before freshening up for this evening's Farewell Dinner. Enjoy the fine cuisine of our 5-star resort and toast your fellow travelers with a glass of wine.  Meals B+L+D
Day 9 - Adios, Playa Bonita
After breakfast, you'll be escorted to the airport for your onward flight.  Meals B