The Galapagos by Land + Highlands of Ecuador
Starting at
$5,999
Destinations & Sightseeing
Itinerary and Meals
Accomodations
---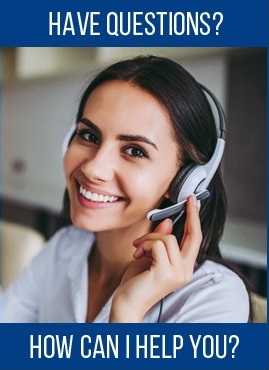 800.528.9300
Our exclusive combination of the Ecuadoran Highlands and an up-close land-based exploration of the Galapagos Islands features go-any-day flexibility. Discover the natural wonders and enduring traditions of the Andes and then fly to the Galapagos for a 3-night stay at our inviting resort. We include a choice of excursions by land and water so you can experience the amazing flora, fauna and geology of the Galapagos.
Click for larger view.
Destination & Sightseeing
ITINERARY
Day 1 - Arrive Quito + Travel to Otavalo
On arrival at the airport, you'll be warmly greeted and escorted to your awaiting car and driver. Heading north along the Pan American Highway, you'll be chauffeured to our enchanting highland resort, set on the grounds of a 17th-century hacienda estate. The balance of this day is yours to enjoy the extraordinary ambience and splendid setting of Hacienda Cusin. 
Day 2 - Countryside + Condors
After breakfast, this morning is at leisure to enjoy the amenities and included activities here at Hacienda Cusin. Horseback riding and mountain biking are two delightful and intimate ways to experience the natural beauty of the Ecuadorean Highlands. Of course, you can also take this time to relax or enjoy a stroll through the estate's garden grounds. Just before midday, your personal car and driver will take you to a charming restaurant with captivating views across the mountain landscapes of Imbabura Province and San Pablo Lake. After lunch, you'll continue to Condor Parque, set on a hillside overlooking the valley with great views of the Imbabura and Cotacachi Volcanoes. Here you'll learn about the work being done to rescue and rehabilitate a variety of raptors – with the ultimate goal of returning these magnificent birds to their native habitats. It's a fascinating and inspiring visit that offers a chance to observe and learn about a variety of species including hawks, eagles, owls and the endangered Andean Condor. Back at Hacienda Cusin, the evening is free to enjoy and dine as you wish.  Meals B+L  
Day 3 - Village Life + Culture
After breakfast, check out from our hacienda resort to begin a day of privately guided sightseeing, setting out first across the calm waters of San Pablo Lake to the charming village of San Pablo del Lago. With insight from your personal guide, you'll witness scenes of daily life playing out along the lakeshore – where women wash their clothes as they have for generations and fishermen set out in their handmade canoes. In the village of Peguche, you'll learn about the ancient weaving traditions of its residents and walk with your guide through the surrounding quinoa fields to a lovely waterfall set in a forest of Eucalyptus trees. Then visit the Nanda Mañachi House to learn how instruments like the pan-pipe and Andean flute are made. After exploring the colorful, world-famous market in the mountain town of Otavalo, you'll sit down to lunch at Molinos de San Juan, a delightful restaurant set inside a 19th-century mill cum museum. Then visit Cayambe, an Andean town renowned for its generations-old baking traditions. Enjoy a cup of Ecuadorian hot chocolate and try your hand at making Cayambe biscotti with an old family tradition. Continue southward and check in to our elegant hotel on the grounds of the historic Quito Polo Club. Situated just 30 minutes from the capital with easy access to the airport, it's the perfect place to spend the night before tomorrow's included early-morning flight to the Galapagos.  Meals B+L  
Day 4 - Fly to the Galapagos
Early this morning, you'll be chauffeured to the airport for your flight to the Galapagos #WHS#, where you'll be met and transferred to the Royal Palm Hotel, our secluded lodge in the highlands of Santa Cruz Island. After a welcome drink, check-in and lunch, you'll join other hotel guests for an excursion deeper into the interior highlands of Santa Cruz to observe the giant Galapagos Tortoise in its native habitat. The tortoises wander freely between the National Park and surrounding agricultural areas, and your expert naturalist will take you through the forest and fields to get your first glimpse of these amazing prehistoric creatures. This afternoon's tour also takes you inside the nearby lava tunnels, remarkable geological formations created millennia ago by rivers of fast flowing liquid lava. After sightseeing, return to the Royal Palm Hotel for dinner and an evening at leisure.  Meals B+L+D
Day 5 - Your Choice of Guided Excursion
Tailor your exploration today with the included yacht expedition of your choice. In the engaging company of an expert naturalist, you'll join a small group of other hotel guests to experience the landscapes, flora and fauna of one of these nearby islands: North Seymour Island + Bachas Beach: Departing from the Royal Palm Hotel at 8:00 am, this excursion lasts about 8 hours and takes you to the picturesque, mostly flat island of North Seymour. Amidst mostly bushy vegetation interspersed with giant Candelabra Cactus Trees, you'll find a variety of marine birds along with land iguanas and lava lizards. Blue-Footed Boobies, Frigate Birds, and a colony of sea lions are among the standout animals to be seen. An afternoon stop on Bachas Beach offers a chance to swim or snorkel. A walk along this lovely beach might reveal Sea Turtle nests and the chance to observe diving Boobies, Flamingos and other tropical species. South Plaza Island + Punta Carrion: This 7.5 to 8-hour excursion departs from the hotel at 8:00 am. The unique terrain covered with Sesuvium plants and Opuntia Cacti make this one of the loveliest islands in the archipelago. Stepping ashore with an expert naturalist, you'll explore along an island trail in search of land iguanas and a variety of indigenous birds including Swallow-tailed Gulls and Frigate Birds. At the end of the trail, you'll discover a raucous bachelor colony of male Sea Lions. Enjoy lunch while anchored close to the rocky shore and look for frolicking Sea Lions and Marine Iguanas diving into the ocean to feed on seaweed. In the afternoon, a short boat ride brings you to Punta Carrion, a protected cove that's ideal for snorkeling and swimming. Santa Fe Island: Located just south of Santa Cruz, Santa Fe Island offers a short circular trail that takes you along a cliff with captivating views. With insight from your sharp-eyed naturalist, this guided hike offers a chance to spot the Santa Fe Land Iguana, Lava Lizards, Blue-Footed Boobies and birds of prey like the Storm Petrel and Galapagos Hawk. After lunch onboard, there will be time to swim and snorkel in Barrington Bay where one can often spot Sea Lions, Sea Turtles and Rays – along with a colorful variety of reef fish. This excursion departs at 8:00 am and lasts about 9.5 hours. All three of these excursions return to the Royal Palm Hotel in time for you to refresh and relax a bit before dining at the hotel.  Meals B+L+D  
Day 6 - Explore Santa Cruz Island
After breakfast, you'll join other hotel guests for a naturalist-guided tour designed to show you the unique features of Santa Cruz Island – starting with Cerro Mesa. Set at an elevation of more than 1,600 feet above sea level, this viewpoint offers fine clear-day views of several islands in the Galapagos archipelago. It's also a great place to see several species of Darwin's finches and the beautiful but elusive vermilion flycatcher. Then continue to El Trapiche, a local coffee and sugar plantation where you can experience a slice of rural life in the Galapagos. Watch the operation of a rustic, mule-driven sugar cane press and learn how the sugar cane juice is distilled into liquor. You'll also learn about the plantation's coffee and chocolate production during this enlightening, experiential visit. Your morning ends at Garrapatero Beach where a variety of birds can be spotted – including Flamingos, Herons, and Pintail Ducks. Be sure to bring your swimwear as there will be time to snorkel or swim. After lunch, you'll visit the esteemed Charles Darwin Research Station in Puerto Ayora. This is a working research facility best known for its efforts to protect the wildlife and fragile eco-systems of the Galapagos. Along with the Giant Tortoise Breeding Center, this afternoon promises an enlightening experience and a rare chance to see baby tortoises as you learn about the incubation, hatching and growth stages of these endangered creatures. Back at the Royal Palm Hotel, you'll enjoy a final dinner of fine South American cuisine.  Meals B+L+D  
Day 7 - Back to the Mainland
After breakfast, we'll take you to the airport for your included flight back to Quito or Guayaquil where you can connect with your homeward flight.  Meals B