The Seychelles By Small Ship
Starting at
$5,299
Destinations & Sightseeing
Itinerary and Meals
Accomodations
---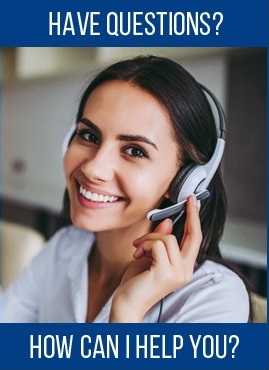 800.528.9300
Our exclusive Land + Sea combination begins with a luxury resort stay and guided exploration on Mahé Island. Then embark on an 8-day cruise to some of the most remote islands of the Seychelles aboard our stylish, 21-cabin cruiser. Capturing the casual elegance of an ocean-going yacht, your voyage includes all shipboard gratuities, congenial dining and all shore excursions.
Click for larger view.
Destination & Sightseeing
ITINERARY
Day 1 - Welcome to Mahé, Seychelles
You'll be warmly greeted at the airport and chauffeured to the luxurious Kempinski Seychelles Resort, surrounded by lush landscaped grounds along a pristine beach on Baie Lazare.
Day 2 - Explore the Island of Mahé
Join our experienced native guide this morning to explore Mahé, the largest island in the archipelago and home to 90% of the Seychelles' population. Starting in the small capital city of Victoria, the century-old Clock Tower is a great place to learn a bit about the city's history. At the lively Sir Selwyn Selwyn Clarke Market, built in 1840, you'll have a chance to sample some island specialties and experience a slice of daily life. Continue across the mountainous interior, home to lush tropical forests and tea plantations, to visit the historic Mission Lodge where you'll have breathtaking views of the coast below. After a delightful lunch of authentic Seychellois Creole cuisine, your touring takes you along the spectacular southern coast past tranquil bays and verdant forests. Visit a local herb and spice garden before returning to your luxury resort where the rest of your afternoon and evening are at leisure to enjoy as you wish.  Meals B+L
Day 3 - A Languorous Day in Paradise
This entire day is yours to indulge in the idyllic setting of our luxury beachfront resort. If you wish, additional guided touring of the island can be arranged.  Meals B
Day 4 - Embark the mv Pegasus
After a leisurely breakfast and a relaxing morning, you'll be escorted to the quay to board our  stylish 21-cabin cruiser, newly renovated in 2019. With its intimate shipboard ambiance and the attentive services of its friendly and professional crew, the 147-foot my Pegasus offers the casually elegant cruising experience of an ocean-going yacht.   Settle in to your oceanview stateroom and then gather with your fellow passengers for a welcome cocktail as we cruise to the nearby island of St. Anne. Anchoring off shore, you can go for a dip using the easily accessed swimming platform. Back onboard, enjoy dinner al fresco on the shaded deck or in the intimate dining room.  Meals B+D
Day 5 - The Island of Curieuse
You'll leave St. Anne behind early this morning to reach Curieuse, one of the islands that comprise the Seychelles Marine National Park. Going ashore, we'll be met by a Park Ranger for a guided tour. See the rare Coco-de-Mer palm; growing naturally only here and on Praslin Island, this unusual ancient palm tree is distinguished by its voluptuous seeds, the largest and heaviest seeds in the plant world! As you make your way past intertidal mangrove forests, you'll learn about the island's history as a leper colony and see the restored Colonial villa where the island's doctor lived in the 1870's. You'll also have a chance to encounter giant tortoises as you make your way back to the beach where lunch will be served in a shady spot overlooking the sea.  Meals B+L+D
Day 6 - Birds of Cousin Island + Anse Lazio
Today we'll explore Cousin Island. Hailed as one of the most eco-sensitive places on the planet, it is a protected nature reserve founded in 1968 with the acquisition of a coconut plantation that covered almost the entire island. Once ravaged, Cousin's original vegetation and eco-systems have been remarkably restored and now provide an important habitat for endangered bird species including the Seychelles magpie robin, fairy tern and Seychelles warbler. It is also the most important breeding site for hawksbill turtle in the western Indian Ocean. Accompanied by our expert naturalist, your guided exploration of the island will be most rewarding. This afternoon finds us on Praslin Island where we'll have ample time to relax, snorkel and swim on Anse Lazio, one of the most beautiful beaches in the world.  Meals B+L+D
Day 7 - Aride Island – A Protected Nature Reserve
This morning, you'll discover Aride - a protected nature reserve rich with endemic flora and fauna. Some like the Seychelles blue pigeon and Seychelles sunbird are found only in the Seychelles, and the delicately flowering Wright's gardenia grows naturally only on Aride. All in all, over one million seabirds breed on Aride, making this one of the most important aviary habitats in the Indian Ocean. Led by a resident ranger, your exploration reveals what the archipelago was like centuries ago before any human settlement. This afternoon finds you on a stunningly beautiful and secluded beach on St. Pierre where you'll have ample time to swim, snorkel and explore the shore before returning to ship.  Meals B+L+D
Day 8 - Vallée de Mai on Praslin Island
This morning, A+R guests will enjoy a naturalist-guided tour of the Vallée de Mai Nature Reserve #WHS#, a World Heritage Site lauded for its untouched primeval forests and the primitive bird and animal species they shelter. The rare Coco-de-Mer palm grows abundantly here along with five other palm species endemic to the Seychelles. Though elusive and sometimes difficult to encounter, the rare Seychelles black parrot, bronze gecko and tiger chameleon are some of the more unusual wildlife species that you might glimpse. This guided tour ends at the breathtaking beautiful Cote d'Or Beach where you'll have time to swim, relax or explore. In the afternoon, the Pegasus will anchor off of a small isle where you can go ashore to swim and snorkel. Back onboard, we'll chart a course for the island of La Digue.  Meals B+L+D
If you've been enthralled by photographs of the Seychelles, it's likely that those images were of La Digue. With towering granite outcroppings and lush tropical greenery dramatically framing pristine white sand beaches, this is truly one of the most photogenic islands in the world. It's also the best place to discover more of Seychelles history and culture, and this morning's excursion is exclusively included for A+R guests. Delight in timeless scenes of daily life as we take you to L'Union Estate, an old coconut and vanilla plantation that offers insight into the island's history. The Plantation House, one of the oldest French Colonial landmarks on La Digue, has been finely restored. This excursion also visits some of the island's most spectacular beaches, including Anse Source d'Argent – a photographer's dream with its mammoth granite boulders, powdery white sand and clear aquamarine waters. Before returning to ship, we'll stop in the charming village of La Passe where you'll have time to stroll and shop at your own pace. Late this afternoon, the Pegasus navigates to Moyenne Island where we'll drop anchor for the night.  Meals B+L+D
Encompassing just 24 acres, this tiny uninhabited island is the smallest national park in the world, the brainchild of Brendon Grimshaw, an English journalist who purchased the island in 1962. Over the decades until his death in 2012, Mr. Grimshaw planted more than 16,000 endemic trees and plants. Ultimately his efforts paid off with native Seychelles birds coming to nest and breed on the island. Along with a population of 120 giant Seychelles tortoises that he transported to the island, allowing them to breed and roam freely, Moyenne holds the distinction of having more species per square foot than any other national park on Earth. With our expert naturalist, your guided tour of the island ends with an al fresco lunch on the beach and a final opportunity to swim and snorkel. This evening, gather with your fellow passengers for the Captain's Farewell Dinner.  Meals B+L+D
Day 11 – Disembark on Mahé Island
After breakfast and disembarkation, you'll be escorted to the airport for your onward flight.  Meals B