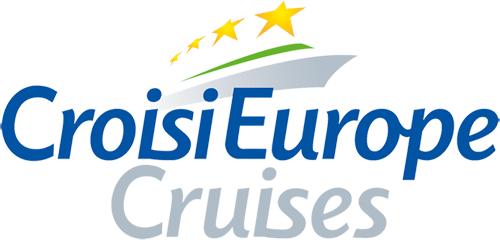 Call Us 800.528.9300
Cruise on the Marne
Rhine Canal from Strasbourg to Lagarde
From Strasbourg to Lagarde, embark on an authentic and traditional cruise in the heart of Alsace and Moselle. You will cruise on the Marne-Rhine Canal where you will discover a colorful heritage and monuments that reflect its history through exciting tours. Explore the Hops Trail, the Haut Barr and Lutzelbourg castles or the Chagall trail and be astonished by the richness of this captivating cruise.
Click for larger view.
Thursday 13 Oct 22 — Wednesday 19 Oct 22
Starting at

$2,617

Get a Quote
Thursday 13 Oct 22 — Wednesday 19 Oct 22
Starting at

$2,617

Get a Quote
Passengers are welcome to board our ship at 6:00 p.m. After comfortably settling into your cabins, we'll introduce our crew at a welcome cocktail. Tonight we'll enjoy dinner followed by a panoramic boat tour of Strasbourg.
We'll spend the morning cruising. In the afternoon, join us for an excursion to the lush region of Kochersberg and a visit to the Maison du Kochersberg museum and the Villa Meteor.
This morning will be spent cruising towards Saverne. Enjoy this bucolic journey passing the towns of Schwindratzheim, nestled on a hillside, and Hochfelden, a typical local village. During the morning, feel free to stroll or bike on the paved trails alongside the canal. In the afternoon, join us on a tour of the Château du Haut-Barr, nicknamed "The Eye of Alsace", where you will discover a splendid view over the Alsatian plains. In the evening, we'll enjoy tarte flambée, a local specialty, at a restaurant.
We'll set out on a guided tour of Saverne. Virtually unknown by the usual tourist routes, the city offers a wide range of places to discover. We'll return on board and cruise towards Lutzelbourg. The canal winds through the Vosges Mountains before joining the Lorraine region. Late in the afternoon, we suggest you to set off on foot to marvel at Lutzelbourg Castle.
LUTZELBOURG - Arzviller Inclined Plane - XOUAXANGE
Stopover at the Lehrer Crystal Glassworks. Cruise to Xouaxange. Travel on the Saint-Louis-Arzviller inclined plane.Candlelight lunch as you pass through the canal tunnels. Visit of the Chagall trail in Sarrebourg.
We'll spend the day cruising towards Lagarde. Tonight is our festive gala evening.
Enjoy one last buffet breakfast on board before disembarking at 9:00 a.m. Transfer by coach back to Strasbourg, arriving late in the morning. End of our services.