11 Day Oberammergau with Germany, Switzerland & Austria
Starting at
$3,539
Destinations & Sightseeing
Itinerary and Meals
Accomodations
---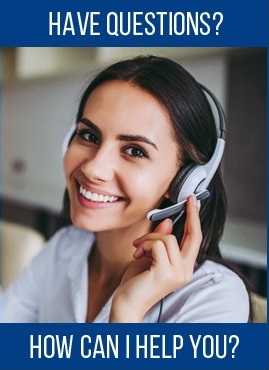 800.528.9300
Click for larger view.
Destination & Sightseeing
Flights New York-Frankfurt, Munich-New York
Other departure cities available. Click on date of departure for selection and prices
Airline taxes & fuel surcharges
9 nights First Class accommodations

1 night Mainz
1 night Heidelberg or Mannheim
2 nights Lucerne
2 nights Oberammergau region
1 night Salzburg
2 nights Munich

Hotel taxes, fees & service charges
Hotel porterage
All transfers included only with airfare purchase on package arrival & departure dates†
15 meals: 9 breakfasts, 6 dinners with wine
Services of English-speaking tour manager throughout
Services of local guides per itinerary
Entrance fees per itinerary
Category 1 Passion Play seating
Special Features
Enjoy a Rhine River Cruise, view hilltop castles, terraced vineyards and villages of timber-framed houses
See the thunderous Rhine Falls, one of Europe's largest and most powerful
In sparkling Lucerne, in the heart of the Swiss Alps, visit the inspiring Lion Monument
Visit Bavaria's "Mad" King Ludwig's fantasy castle of Neuschwanstein, a symbol of idealized romance
Journey to Oberammergau, experience the world famous Passion Play
Visit magical Salzburg, birthplace of Mozart and scene of the Sound of Music
Tour Bavarian Munich with its world-famous "dancing" Glockenspiel clock
What is the Passion Play in Oberammergau, Germany?
Oberammergau is a small German town tucked away in the Bavarian Alps, world-famous for its Passion Play. The play was first performed in 1634 as the result of a vow made by the townspeople that if God spared them from the Black Plague they would in exchange produce a play every ten years. The play is a dramatic recreation of Jesus' passion, covering the final days of his life from his visit to Jerusalem to his crucifixion and resurrection. The Passion Play is now performed from May through October, in an open-air stage and involves over 2,000 people including actors, singers, musicians and technical support, all required to be residents of Oberammagau.
The Passion Play Theater seats around 4,700 people with a wide stage at one end which is open to the outside with a view of the mountains behind it. The theater auditorium and seats are covered and seats rise on a gentle incline to ensure a good view. Gate 1's tickets are all Category 1, the best available seats in the theater. The play is performed in German, however, an English translation is available at the time of the performance. Language is typically not an issue due to the stirring musical score performed by a large orchestra and choir. Acoustics in the theater are very good. The performance is in 2 parts. Part 1 from 2.30pm to 5pm, followed by a 3 hour intermission for dinner, then Part 2 is from 8pm to 10.30pm. Start times are 1 hour earlier from Aug 15-Oct 2.
†Transfers are available for purchase for land only or on alternative flight dates
ITINERARY
DAY 1, Wednesday - Depart for Germany
Depart for Frankfurt, Germany
DAY 2, Thursday - Arrive in Frankfurt
Arrive in Frankfurt and transfer to your hotel in nearby Mainz on the storied Rhine River. The remainder of the day is on your own to rest and relax. In the evening at approximately 6 pm, an orientation meeting with your Tour Manager introduces you to the delightful program that lies ahead, followed by a Welcome Drink and Dinner with your fellow travelers. We recommend that you select flights which arrive in your destination no later than 4 pm on Day 2 of the itinerary, or earlier if possible Overnight: Mainz Meals: Dinner
DAY 3, Friday - Rhine River Cruise & Heidelberg City Tour
The morning begins with a cruise on the scenic Rhine. See stunning vistas of hilltop castles, terraced vineyards and villages of timber-framed houses along the course of the river. Pass the mighty Lorelei rock rising vertically from the waters named for the siren "Lorelei" who bewitched sailors passing by. In Heidelberg, home to the oldest university in Germany, view the imposing red sandstone ruins of Heidelberg Castle originally built in the 12th century. This hilltop Gothic masterpiece has encountered turbulent times but still stands as a dominant symbol of the city. Balance of the day is at leisure in Heidelberg to discover the enchanting alleys and lanes in the Old Town with its small gardens, museums and lovely galleries* * July 15 & July 29 departures will overnight in Mannheim instead of Heidelberg Overnight: Heidelberg or Mannheim Meals: Breakfast
DAY 4, Saturday - Black Forest
Head south on a scenic drive through the Black Forest region, an area of unrivaled natural beauty with its dense forests of thick pine trees. Nestled in the forest, you will see some of the charming traditional homes with their long sloping roofs. Continue on a drive to Schaffhausen, surrounded by vineyards. Here, you will see the thunderous Rhine Waterfalls; one of Europe's largest and most powerful. Then, on to beautiful Lucerne, with its pristine lakeside setting and gorgeous mountainous panorama. Spend two relaxing nights here in the center of the Swiss Alps Overnight: Lucerne Meals: Breakfast, Dinner
DAY 5, Sunday - Full Day in Lucerne
A full day to explore the heart of central Switzerland. Begin the day at the inspiring Lion Monument, one of the best-known monuments in the country, created in remembrance of the heroic death of Swiss guard killed in 1792. Continue to the 14th century medieval Chapel Bridge one of the oldest covered wooden bridges in Europe, forming the centerpiece of Lucerne's townscape. Later, time to shop for chocolate, watches and the famous Swiss and German cuckoo clocks or sip coffee at an outdoor cafe. Afterwards, there is an opportunity to join the exciting optional tour to Mount Pilatus. Ascend the world's steepest cogwheel railway which winds up through lush meadows and sparkling mountain streams to the summit of Mt. Pilatus at nearly 7000 feet. After admiring the splendid panorama, descend by aerial cableway. Remainder of the afternoon at leisure with time to shop for chocolate, watches and the famous Swiss and German cuckoo clocks or sip coffee at an outdoor cafe. Optional: Mount Pilatus Tour (AM) Overnight: Lucerne Meals: Breakfast
DAY 6, Monday - Neuschwanstein Castle, Travel to Oberammergau
Drive through glorious Alpine scenery to visit Bavaria's "Mad" King Ludwig's fantasy castle of Neuschwanstein perched high above the valley below. This is one of the most visited castles in Germany and a symbol of idealized romantic architecture. Among the castle's finest rooms are two magnificent halls with extravagant decorations dazzling in gold and blue. Later, travel to your Oberammergau region hotel for overnight Overnight: Oberammergau region Meals: Breakfast, Dinner
DAY 7, Tuesday - World-Renowned Passion Play
This morning, enjoy time at leisure. This afternoon, attend a moving performance of the world-famous Passion Play that dates back to 1634. This epic play is held every 10 years and performed by the inhabitants of Oberammergau. During the break, join your travel companions for dinner before witnessing the stirring second half of the Passion Play performance. Afterwards, return to your hotel Overnight: Oberammergau region Meals: Breakfast, Dinner
DAY 8, Wednesday - Salzburg City Tour
After breakfast, travel to Salzburg. This baroque jewel was the birthplace of Mozart. The guided walking tour takes you to view the house where Mozart was born, as well as to the squares and gardens of this beautiful city, crowned by the 11th century Hohensalzburg Fortress. The city is also known for the singing von Trapp family and the setting for the film, The Sound of Music. More time to explore charming Salzburg, or participate in the optional excursion into the surrounding countryside to the ruins of Obersalzberg, once a mountain retreat for senior Nazi SS officers. Then, transfer to special motor coaches adapted for the scenic mountain climb and ascend to Hitler's notorious "Eagle's Nest." Optional: Eagle's Nest Tour (PM) Overnight: Salzburg Meals: Breakfast, Dinner
DAY 9, Thursday - Explore Munich
This morning, continue to Munich. Arrive at Marienplatz square, cultural center of the city, dominated by the gothic New Town Hall housing Munich's world-famous Glockenspiel, which dates back to 1908. This colorful mechanical clock has life-size figures that dance to music with shows several times a day. In the afternoon, a guided city tour takes you past the Olympic Stadium situated in the heart of Olympia Park in northern Munich built as the main venue for the 1972 Summer Olympics. Then, visit the stunning Nymphenburg Palace with its gorgeous baroque facade, once summer residence of Bavarian rulers. Driving through the city, you see countless museums, galleries, palaces and impressive historic monuments. Evening is at leisure to experience the vibrant nightlife of the city Overnight: Munich Meals: Breakfast
DAY 10, Friday - Full Day in Munich
Today is at leisure to independently enjoy the delights of this capital. This morning an optional tour shows you the dark history of the last century, with a chilling visit to the Dachau Memorial Concentration Camp, the first of the internment camps opened after Hitler's rise to power in 1933. The camp became a symbol and model of the horrors of the Nazi period, until its liberation by American soldiers in 1945. It serves now as a memorial to the victims of this tragic period in history. The tour will give you the opportunity to reflect on the events that happened here and the more than 40,000 victims who lost their lives under the tyrannical Nazi regime Optional: Dachau Memorial (AM) Overnight: Munich Meals: Breakfast, Dinner
DAY 11, Saturday - Depart Germany
Transfer to the airport for your departure flight Meals: Breakfast