9 Day Christmas Markets River Cruise
Frankfurt to Amsterdam
Starting at
$2,299
Destinations & Sightseeing
Itinerary and Meals
Accomodations
---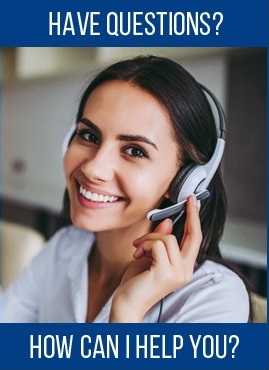 800.528.9300
Click for larger view.
Destination & Sightseeing
Flights New York-Frankfurt, Amsterdam-New York
Other departure cities available. Click on date of departure for selection and prices
Airline taxes & fuel surcharges
7 nights outside cabin aboard the Deluxe Monarch Empress
River port charges of $190 per person
Cruise porterage
All transfers included only with airfare purchase on package arrival & departure dates†
20 meals: 7 breakfasts, 6 lunches, 7 dinners
Shore excursions per itinerary
Entrance fees per itinerary
Comfortable wireless earphones for enhanced touring during excursions
Special Features
Experience the charm of the world-famous Christmas markets in Mainz, Koblenz, Cologne and Dusseldorf
Enjoy Christmas-themed entertainment aboard
Explore Frankfurt, a city of contrasts with both modern and historical influences
Cruise the Rhine in Mainz with stunning vistas of hilltop castles and villages
Visit Koblenz, located at the confluence of the "German Corner" where the Rhine & Moselle Rivers meet
Sail on the legendary Rhine to Cologne, capital of the Rhineland
See symbolic Rheinturm Tower in Dusseldorf, one of the most recognizable landmarks in the city
In Amsterdam, board a glass-top boat and cruise the winding canals
River Cruise Features & Amenities
Gala Welcome Dinner and Farewell Dinner
Wine and beer with dinners
Locally inspired recipes
Early riser breakfast in addition to buffet breakfast
Late night snack
Complimentary Wi-Fi access in public areas
Self-serve coffee and tea station
Lounge serving premium spirits
Fitness center
Non-smoking ship interior
Shore excursions conducted exclusively in English
---
Know Before You Book - High & Low Water
European river cruising has gained in popularity for very good reason. It's a relaxing and convenient way to experience Europe while enjoying the comfort of a deluxe ship. However, before making the decision to reserve your vacation, please be aware of potential conditions which may impact your cruise. While most of the time river cruises operate exactly as planned, weather conditions may result in high or low water levels which impact a ship's itinerary and, on occasion, render a ship unable to sail at all. On very rare occasions, other events such as heavy fog, a damaged lock, or an incapacitated vessel blocking the river, may impact a sailing. These events typically occur with little or no notice. In the event that a cruise is partially or completely impacted, the itinerary will be operated by deluxe motor coach, accompanied by a Tour Manager, with overnights in hotels. When the option exists, the operator will "swap ships" with another vessel sailing in the opposite direction, retaining the sailing experience. Crew, ship and cabin configuration may differ. The itinerary will include as many of the originally scheduled sightseeing features as possible, considering the travel time and distances required, as well as meals. While it is not possible to recreate the more leisurely comforts of sailings, we will endeavor to provide a comparable itinerary. These alternative services will be provided at no additional charge.
†Transfers are available for purchase for land only or on alternative flight dates
ITINERARY
DAY 1, Friday - Depart for Germany
Depart for Germany
DAY 2, Saturday - Arrive in Frankfurt, Cruise Embarkation
Arrive in Frankfurt and transfer to the port. Embarkation begins at 2 PM. After arrival formalities, time to relax on board. This evening, meet your Cruise Director, and enjoy a gala Welcome Dinner as it sets the festive mood for your delightful river cruise Overnight: River Cruise Meals: Dinner
DAY 3, Sunday - Frankfurt City Tour & Christmas Market
This morning, take a walking tour of the city with your local guide. Frankfurt is home of the European Central Bank and financial heart of Germany. Situated on the banks of the River Main, Frankfurt is a city of contrasts. Its famous modern skyline is a striking backdrop of the historical town center, or Römerberg, where you'll find wonderful examples of traditional half-timbered houses. Spend the afternoon at the Frankfurt Christmas Market. Held for over 600 years, this traditional market is the highlight of the holiday season. A variety of stalls feature unique decorations and holiday gifts. A visit to the market is not complete without a glass of mulled wine and some local delicacies Overnight: River Cruise Meals: Breakfast, Lunch, Dinner
DAY 4, Monday - Mainz City Tour & Christmas Market
This afternoon, explore the city of Mainz. Founded by the Romans, the city is one of Germany's oldest cities with a history spanning almost 2000 years. Walk through the restored historic center, site of the market square. The afternoon is at leisure to savor the ambiance of the renowned Christmas market. The air is scented with a Yuletide aroma of toasted almonds, fresh gingerbread and roasted chestnuts. Against an imposing backdrop of the over thousand-year-old Cathedral of St. Martin, the festively decorated stands offer Christmas specialties of homemade garlands, straw stars, tree decorations, wooden toys, ceramics, candles and much more Overnight: River Cruise Meals: Breakfast, Lunch, Dinner
DAY 5, Tuesday - Koblenz City Tour & Christmas Market
Continue cruising this morning, and take in the tranquil scenery of the iconic Rhine River. Upon arrival to Koblenz in the early afternoon, join a local guide for a walking tour of the city. Located at the confluence of the Rhine and Moselle Rivers, French influence is evident in the architecture and culture of the area. The remainder of the afternoon is yours to shop at more than 130 stalls in the Koblenz Christmas market. Spot the impish Schangelbrunnen fountain, and be sure to sample the freshly baked cakes, cookies and assorted pastries Overnight: River Cruise Meals: Breakfast, Lunch, Dinner
DAY 6, Wednesday - Cologne City Tour & Christmas Market
Depart for dynamic Cologne, with its 2000 year-old history, often called the capital of the Rhineland. Embark on a walking tour of the city, most famous for its Roman origins. Linger at the striking 13th century Cologne Cathedral, a UNESCO World Heritage Site, with its soaring twin spires. Known for its vibrant art scene, Cologne abounds with cafes, galleries, shops and taverns. The Cologne Christmas markets await you this afternoon. With up to seven markets open during the festive season, there are plenty of local crafts and decorations for the nearly 2 million annual visitors to experience. The highlight this evening is a performance by a local children's choir, singing traditional Christmas tunes Overnight: River Cruise Meals: Breakfast, Lunch, Dinner
DAY 7, Thursday - Dusseldorf City Tour & Christmas Market
Admire the quaint scenery along the banks of the Rhine River, before arriving in Dusseldorf this morning. Dusseldorf is a bustling city, with more than 100 galleries and numerous museums, a renowned opera house and famous for its carnival, nightlife and shopping. See symbolic Rheinturm Tower, one of the most recognizable landmarks in the city. In the afternoon, during your free time, explore the Christmas markets. At the lively Marktplatz market, glassblowers, painters and tinsmiths display their wares and demonstrate their crafts but the life-size manger hand-carved of olive wood from Bethlehem is the highlight Overnight: River Cruise Meals: Breakfast, Lunch, Dinner
DAY 8, Friday - Amsterdam City Tour
Experience Amsterdam, the capital city of the Netherlands with its renowned museums and historical sites. Board a glass-top boat and cruise the winding canals for an up-close view of the stately historical homes, 16th century warehouses and charming churches. Continue on foot to view the Anne Frank House, the Royal Palace on Amsterdam's Dam Square and the Dutch National Museum dedicated as a memorial to victims of WWII. Rejoin the ship for lunch on board and spend a leisurely afternoon in Amsterdam. Your final night aboard the Monarch Princess is marked by a festive Farewell Dinner and local entertainment. Share wonderful memories of your cruise with your Tour Manager and newfound friends Overnight: River Cruise Meals: Breakfast, Lunch, Dinner
DAY 9, Saturday - Depart The Netherlands
This morning transfer to the airport in Amsterdam for your departure flight. The airport is approximately a 30 minute drive from the port. Disembarkation with end at 9:30 AM Meals: Breakfast