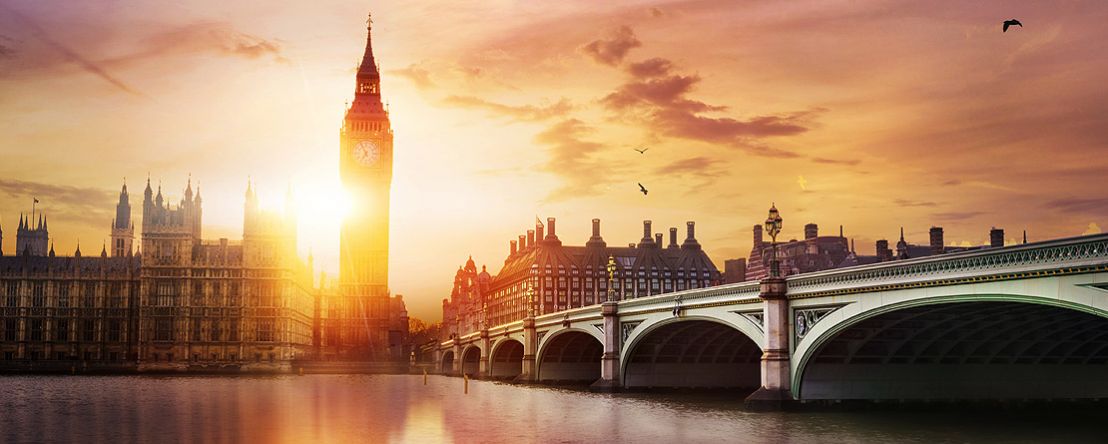 3 Nights London, 3 Nights Paris & 2 Nights Nice 2019
Starting at
$2,188
Destinations & Sightseeing
Itinerary and Meals
Accomodations
---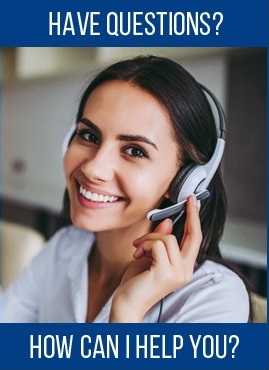 800.528.9300
In the movie An American in Paris, the film's stars enthusiastically sing, "'S wonderful! 'S marvelous…C'est magnifique!" We aren't entirely sure, but we think they were singing about this Monograms trip to London, Paris, & Nice. The reason? Monograms has made it easy for you to travel to these destinations, and that's wonderful, marvelous, and magnifique! On this 9-day vacation, we've arranged your hotel reservations; daily breakfast; sightseeing; transportation between London, Paris, and Nice; and transfers from/to your hotels to/from the train stations. Plus, in each city you will have the services of a one-of-a-kind feature, the Monograms Local Host®, someone who is there for you to answer questions, offer suggestions, translate for you if needed, and help ensure your vacation runs smoothly. Your vacation begins the moment you arrive in London. We can pick you up at the airport and seamlessly get you from baggage claim to your selected hotel. Here, your Local Host will greet you with a warm welcome and materials to help familiarize you with this vibrant and exciting city. The next morning, after included breakfast, we'll pick you up at your hotel for sightseeing with a local expert. You'll hear the inside stories around places like Westminster Abbey and Big Ben, and we'll take you to St. Paul's Cathedral. We also will take you to the Changing of the Guard at Buckingham Palace, where you can imagine what it is like to be royalty. You'll also have a full day in London to explore on your own (with the support of your Local Host, of course). London's theater scene rivals that of Broadway, so you may want to take in a show. Perhaps take an excursion to Stonehenge and the Roman baths. Or maybe shop at one of the famous department stores and at Covent Garden. Just ask your Local Host for suggestions.Then, you're off on the high-speed Eurostar train to Paris (imagine the thrill of riding through the Chunnel). We'll take you from your London hotel to the train station, pick you up from the Paris train station, and take you to your selected Paris hotel. Here, your Local Host will greet you with a set of materials to help you personalize your trip and become familiar with the city. The next day, after included breakfast, we'll pick you up at your hotel for a sightseeing tour that includes the must-see attractions, such as the Arc de Triomphe. We'll also take you to Notre Dame Cathedral, where Napoleon was crowned emperor in 1804. Additionally, we've arranged for you to enjoy a cruise on the Seine River, a perfect way to see Paris! And don't worry—we've scouted out the best place to get a picture of the iconic Eiffel Tower, and we'll take you there.During your free day in Paris, you may want to take an excursion to the Palace of Versailles; relax at a café on the Champs-Elysées; shop at the famous Galeries Lafayette, where we have secured discounts for you; explore the Louvre Museum, the most visited museum in the world; have dinner at the Eiffel Tower; or enjoy a dinner show at the infamous Moulin Rouge. The possibilities are endless!The following day, after an included breakfast, we'll pick you up at your Paris hotel and take you to the train station, where we have arranged for you to take the high-speed TGV train to Nice. In Nice, we'll pick you up at the train station and take you to your hotel, where your Local Host will once again greet you with a warm welcome and materials to help familiarize you with this beautiful area. The next morning, after included breakfast, we'll pick you up at your hotel for morning guided sightseeing with a local expert. Walk along the Promenade Des Anglais, the most famous boulevard in Nice, and the Old Town, where you'll see Cours Saleya, a flower market. During your free time in Nice, you may want to take an excursion to St. Tropez, to Cannes to play golf, or to Monaco to drive on the circuit of the famous Formula 1 "Grand Prix" race. Also consider a visit to the Marc Chagall or Matisse Museums, or stroll through the flower market at your own pace. Be sure to try the local specialties. Just ask your Local Host for suggestions.And did we mention that your Eurostar train trip between London and Paris includes porterage? With the hotels we've booked, the sightseeing and guides we've arranged, and the transportation and transfers we've included, we have taken care of all the details for you. All you have to do is sit back, relax, and enjoy yourself! Add the comfort of knowing you'll have a Local Host in each city to assist you, and you've got yourself a vacation that "'S wonderful, 'S marvelous, and magnifique!"
Destination & Sightseeing
Transportation:
Travel by high-speed Eurostar train (Standard class) London-Paris with porterage; by high-speed TGV train (first class) Paris-Nice; transfers to/from train stations
MEALS
Buffet breakfast daily
ITINERARY
Welcome to London, a vibrant city with a diverse range of people and culture, a wide variety of theaters, musical venues, and a dynamic art scene. Your Local Hosts will be on hand to help you make the most of your time
Morning guided sightseeing includes all of London's famous landmarks. Drive past the Houses of Parliament and Big Ben; Westminster Abbey, where Prince William and Catherine, the Duke and Duchess of Cambridge, were married; Whitehall's mounted horseguards, the Prime Minister's Downing Street; Piccadilly Circus; and Buckingham Palace. Take photographs of the London Eye, the giant Ferris wheel on the riverbank, and the Shard, the tallest building in Western Europe. Visit ST. PAUL'S CATHEDRAL. Sir Christopher Wren's masterpiece with its world-famous dome is an iconic feature of London's skyline, and the awe-inspiring interior holds fascinating stories about its history
Your Local Hosts will have exciting suggestions for your day at leisure. For example, join a day trip to Stonehenge and Bath to explore the prehistoric monument and the beautiful Georgian town
Day 4 LONDON–PARIS, FRANCE
Travel by HIGH-SPEED EUROSTAR TRAIN (Standard class) to Paris
Morning guided sightseeing includes a drive past the Latin Quarter, Les Invalides, Place de la Concorde, the Arc de Triomphe, and a stop to take photos of the Eiffel Tower from one of the best panoramic viewing points. Also admire the heart of the city from a different perspective on a SEINE RIVER CRUISE. Board your comfortable boat near the Eiffel Tower and spend a relaxing hour gliding by many of the city's important landmarks such as the L'Institut de France; magnifi cent Notre Dame Cathedral, Hôtel de Ville, the Conciergerie, famous Louvre Palace and museum; and much more
Full day to enjoy the "City of Light" at your own pace. You may wish to shop at haute couture boutiques on the Rue du Faubourg Saint Honoré or Avenue Montaigne. Your Local Host can help you plan your day
Travel by HIGH-SPEED TGV TRAIN (first class) to Nice. Your guided sightseeing features the PROMENADE DES ANGLAIS, originally built in the second half of the 18th century and the most famous boulevard in Nice. Walk through the OLD TOWN to admire fi ne examples of the Belle Époque. See Cours Saleya with the Kings of Sardinia Palace and fl ower market, and the lovely Palace Square with Palais de Justice and Palais Rusca
Your Local Host has many recommendations for your full day at leisure on the beautiful Côte d'Azur, such as a stop at the Marc Chagall Museum or a trip to Mont Boron Park for walking trails and panoramic views
Your vacation ends with breakfast this morning.
Accommodations
| | | | | | | | | | | | | | | | | | | | | | | | | | | | | | | | | | | | | | | | | | | | | | | | | | | | | | | | | | | | | | | | | | | | | | | | | | | | | | | | | | | | | | | | | | | | | | | | | | | | | | | | | | | | | | | | | | | | | | | | | | | | | | | | | | | | | | | | | | | | | | | | | | | | | | | | | | | | | | | | | | | | | | | | | | | | | | | | | | | | | | | | | | | | | | | | | | | | | | | | | | | | | | | | | | | | | | | | | | | | | | | | | | | | | | | | | | | | | | | | | | | | | | | | | | | | | | | | | | | | | | | | | | | | | | |
| --- | --- | --- | --- | --- | --- | --- | --- | --- | --- | --- | --- | --- | --- | --- | --- | --- | --- | --- | --- | --- | --- | --- | --- | --- | --- | --- | --- | --- | --- | --- | --- | --- | --- | --- | --- | --- | --- | --- | --- | --- | --- | --- | --- | --- | --- | --- | --- | --- | --- | --- | --- | --- | --- | --- | --- | --- | --- | --- | --- | --- | --- | --- | --- | --- | --- | --- | --- | --- | --- | --- | --- | --- | --- | --- | --- | --- | --- | --- | --- | --- | --- | --- | --- | --- | --- | --- | --- | --- | --- | --- | --- | --- | --- | --- | --- | --- | --- | --- | --- | --- | --- | --- | --- | --- | --- | --- | --- | --- | --- | --- | --- | --- | --- | --- | --- | --- | --- | --- | --- | --- | --- | --- | --- | --- | --- | --- | --- | --- | --- | --- | --- | --- | --- | --- | --- | --- | --- | --- | --- | --- | --- | --- | --- | --- | --- | --- | --- | --- | --- | --- | --- | --- | --- | --- | --- | --- | --- | --- | --- | --- | --- | --- | --- | --- | --- | --- | --- | --- | --- | --- | --- | --- | --- | --- | --- | --- | --- | --- | --- | --- | --- | --- | --- | --- | --- | --- | --- | --- | --- | --- | --- | --- | --- | --- | --- | --- | --- | --- | --- | --- | --- | --- | --- | --- | --- | --- | --- | --- | --- | --- | --- | --- | --- | --- | --- | --- | --- | --- | --- | --- | --- | --- | --- | --- | --- | --- | --- | --- | --- | --- | --- | --- | --- | --- | --- | --- | --- | --- | --- | --- | --- | --- | --- | --- | --- | --- | --- | --- | --- | --- | --- | --- | --- | --- | --- | --- | --- | --- | --- | --- | --- | --- | --- | --- | --- | --- | --- | --- | --- |
| London | London | London | London | Paris | Paris | Paris | Paris | Nice | London | London | London | London | Paris | Paris | Paris | Paris | Nice | London | London | London | London | Paris | Paris | Paris | Paris | Nice | London | London | London | London | Paris | Paris | Paris | Paris | Nice | London | London | London | London | Paris | Paris | Paris | Paris | Nice | London | London | London | London | Paris | Paris | Paris | Paris | Nice | London | London | London | London | Paris | Paris | Paris | Paris | Nice | London | London | London | London | Paris | Paris | Paris | Paris | Nice | London | London | London | London | Paris | Paris | Paris | Paris | Nice | London | London | London | London | Paris | Paris | Paris | Paris | Nice | London | London | London | London | Paris | Paris | Paris | Paris | Nice | London | London | London | London | Paris | Paris | Paris | Paris | Nice | London | London | London | London | Paris | Paris | Paris | Paris | Nice | London | London | London | London | Paris | Paris | Paris | Paris | Nice | London | London | London | London | Paris | Paris | Paris | Paris | Nice | London | London | London | London | Paris | Paris | Paris | Paris | Nice | London | London | London | London | Paris | Paris | Paris | Paris | Nice | London | London | London | London | Paris | Paris | Paris | Paris | Nice | London | London | London | London | Paris | Paris | Paris | Paris | Nice | London | London | London | London | Paris | Paris | Paris | Paris | Nice | London | London | London | London | Paris | Paris | Paris | Paris | Nice | London | London | London | London | Paris | Paris | Paris | Paris | Nice | London | London | London | London | Paris | Paris | Paris | Paris | Nice | London | London | London | London | Paris | Paris | Paris | Paris | Nice | London | London | London | London | Paris | Paris | Paris | Paris | Nice | London | London | London | London | Paris | Paris | Paris | Paris | Nice | London | London | London | London | Paris | Paris | Paris | Paris | Nice | London | London | London | London | Paris | Paris | Paris | Paris | Nice | London | London | London | London | Paris | Paris | Paris | Paris | Nice | London | London | London | London | Paris | Paris | Paris | Paris | Nice |
Park Plaza Waterloo
Superior First-Class