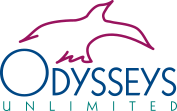 Ancient Greece With Santorini and Crete
Starting at
$5,392

Destinations & Sightseeing

Itinerary and Meals

Accomodations
---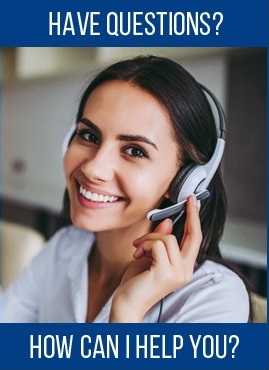 800.528.9300
Unearth the grandeur of the ancient world on this singular journey combining premier archaeological sites with the beauty and lore of the Aegean and her isles. As the ancient world comes alive in Athens and the Peloponnese, Crete and Santorini, we celebrate the glory that was Greece – and still is today.

Note: Some dates may travel with a reverse itinerary.
Click for larger view.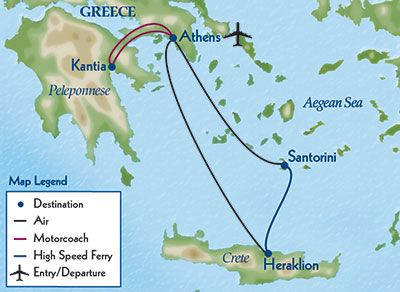 Destination & Sightseeing
ITINERARY
Day 1: Depart U.S. for Athens, Greece
After our arrival in the Greek capital, there's time to relax at our hotel. As guests' arrival times may vary greatly, we have no group activities or meals planned for today.
On this morning's tour we visit the city's most important sites, including the 5th-century Acropolis and Parthenon, and the renowned Acropolis Museum. We also take a walking tour of Hadrian Street and the Plaka district. Then the afternoon is at leisure for independent exploration; ancient sights, monuments, and museums abound. Tonight we enjoy a welcome dinner at a local restaurant. B,D
Today's excursion takes us to central Greece to explore Delphi, one of the most beautiful and celebrated ancient sites. Nestled between twin cliffs on a slope of Mount Parnassus and spilling out onto the Sacred Plain, Delphi is where the oracle representing the revered god Apollo presided over the ancient world. We see the ruins of the Sanctuary of Apollo; walk the marble Sacred Way; and climb to the 4th-century BCE theater still in use today. We also visit Delphi's museum that houses the bronze "Charioteer," one of antiquity's greatest statues. After lunch in a local restaurant, we return to Athens late afternoon. B,L
Day 5: Athens/Corinth/Peloponnese
This morning we visit the National Archaeological Museum, home to the world's most significant collections of Greek artifacts. We then depart by coach to the Peloponnesian Peninsula, Greece's southernmost region separated from the mainland by the Corinth Canal. En route we visit the ruins and museum of Ancient Corinth, one of the country's largest cities in antiquity that was demolished by the Romans (146 BCE), who then rebuilt it a century later. Today, only low stone walls, foundations, and several Corinthian columns remain as testimony to the mighty city that once flourished here. The site boasts a strong connection to Christianity: Paul wrote his two letters, First and Second Corinthians, here; and we see the altar where he preached. This afternoon we reach our resort hotel on the Peloponnesian coast and dine there tonight. B,L,D
Day 6: Epidaurus/Mycenae/Nafplion
Among the highlights of this morning's visit to the vast archaeological site and museum of Epidaurus: the 2,300-year-old theater, a masterpiece of Greek architecture known for its perfect acoustics and still in use today. Long associated with healing and medicine, Epidaurus comprises one of the most complete sanctuaries remaining from antiquity. This afternoon we tour the imposing ruins at Mycenae, a UNESCO site that represented the pinnacle of civilization from the 15th to the 12th centuries BCE. A key influence on the development of classic Greek culture (and hence Western civilization), Mycenae also is linked to Homer's epics, Iliad and The Odyssey. We see the Tomb of Agamemnon, with what was the world's highest and widest dome for more than a thousand years; and the Lion's Gate, the only known Bronze Age monumental sculpture in Greece. Then we visit nearby Nafplion, a gem of a Venetian/Byzantine town with picturesque narrow streets, fortifications, and a bounty of waterfront cafés – and where we enjoy an afternoon at leisure. Tonight we dine together at a local taverna. B,L,D
This morning we travel to the port of Ermioni, where we board a private boat for the ride to Hydra, the car-free Saronic island where donkeys provide the transportation. After lunch together at a local taverna, we have free time to enjoy this picturesque island as we wish. Late afternoon we return to our resort for an evening at leisure. B,L
Day 8: Peloponnese/Heraklion, Crete
En route to Athens this morning we stop to see the Corinth Canal, cutting at sea level through the narrow Isthmus of Corinth to the Saronic Gulf in the Aegean. We continue on to the Athens airport for the 50-minute flight to Crete, arriving mid-afternoon in Heraklion, the Cretan capital. After checking in at our hotel, we enjoy an afternoon at leisure; this evening we take a walking tour of the Venetian/Ottoman-influenced town center prior to dinner at a local restaurant. B,D
This morning we tour the ruins of the palace of Knossos, once the political center of Minoan civilization and legendary home of King Minos, the Labyrinth, and the Minotaur. Considered Europe's "oldest city," Knossos is the largest Bronze Age archaeological site on Crete. After lunch, we visit one of the greatest museums in all of Greece: Heraklion's Archaeological Museum housing artifacts from 5,500 years of Cretan history, from the Neolithic period to Roman times. The museum is especially renowned for its Minoan collection, much of which was excavated from the palace of Knossos. Then we return to our hotel, where the rest of the day is at leisure, with dinner on our own. B,L
Day 10: Heraklion/Spinalonga/Agios Nikolaos
After an hour's drive this morning, we board a private boat for a cruise through the ay of Elounda to Spinalonga, a former Venetian island fortress later occupied by the Ottomans then used as a leper colony from 1903 to 1957. From here we travel to the colorful harborside town of Agios Nikolaos, with its galleries, shops, cafés, tavernas, and tiny Lake Voulismeni, where, legend has it, the goddess Athena once bathed. Next: a visit to a Cretan olive oil farm to learn about the history of olive oil production – Greece consumes more olive oil than any other country – and to enjoy a tour and tasting. B
We depart this morning by high-speed ferry for Santorini, southernmost of the Cycladic islands. Once believed to have been the legendary lost island of Atlantis, Santorini today attracts both Greeks and visitors alike with its stupendous setting of cubiform whitewashed houses sitting atop the jagged cliffs of a crescent-shaped caldera. Upon arrival we visit a local winery for a tour and tasting then have free time in the town of Thira for lunch and to explore on our own. B,D
Today we tour Santorini's archaeological site of Akrotiri, a Bronze Age Minoan location that was abandoned in the 17th century BCE following a volcanic eruption – whose ash also preserved the excavations that we now see. Late this afternoon we head to the town of Oia, known for its iconic whitewashed architecture and stunning views. B,D
After a late morning flight to Athens, we check in at our hotel then have free time for lunch on our own and an afternoon at leisure, perhaps to visit the Plaka for last-minute shopping or to stroll the broad plaza of lively Syntagma Square. Tonight we enjoy a farewell dinner overlooking the Acropolis at the rooftop restaurant of our hotel. B,D
We transfer to Athens' international airport this morning, where we connect with our return flight home. B
Please note: This trip involves considerable walking on uneven or cobblestone streets and at sites of ancient ruins. You should be in good physical condition to enjoy the tour to the fullest.
B = Breakfast included L = Lunch included D = Dinner included