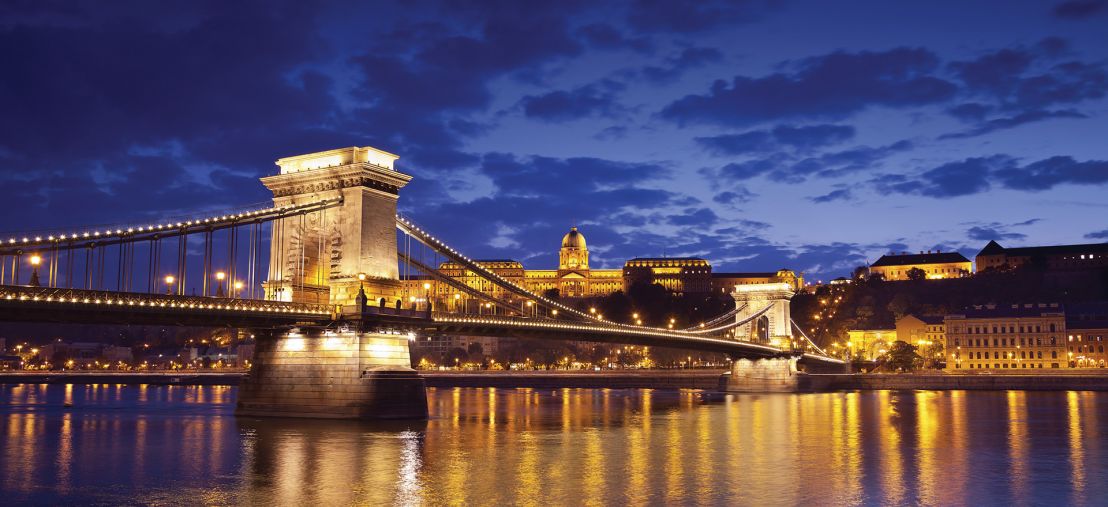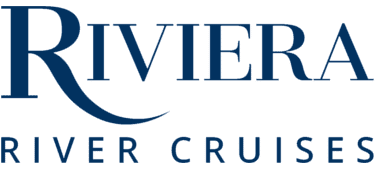 Cruise the Heart of Europe
MS Emily Brontë
Starting at
$5,769

Destinations & Sightseeing

Itinerary and Meals

Accomodations
---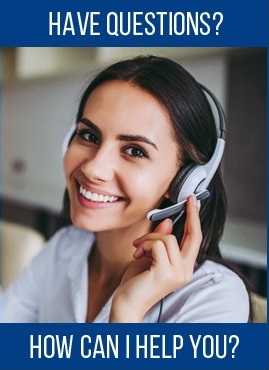 800.528.9300
Experience an incredible variety of medieval towns and imperial cities, from quintessential Bamberg to classical Vienna, with their wealth of cultural treasures plus the world-famous scenery of the dramatic Rhine Gorge. This fifteen-day river cruise takes you on an amazing journey from Cologne in the heart of the Rhine valley to Vienna and finally Budapest on the banks of the Danube. Your floating accommodation will be one of the most luxurious vessels cruising the inland waterways of Europe. You will be suitably impressed with the high quality, sumptuous accommodation and simply delicious cuisine in such stylish and relaxing surroundings. Our journey south takes in so many incredible visits and sites starting in Koblenz and then onto the picturesque town of Boppard, continuing through the stunning Rhine Gorge and onto beautiful Rudesheim, one of the most famous wine towns on the Rhine. Next, we cruise to Mainz and then along the river Main to Miltenberg, one of Germany's best-preserved medieval villages. The river cruise continues towards Wurzburg situated at the head of Germany's 'Romantic Road' where we have a walking tour and time to visit the amazing baroque palace. Next day it's onto Bamberg, quite simply one of the most beautiful small towns in Europe and a UNESCO World Heritage Site. Having seen so much we are still only at our halfway point on our river cruise. Next we berth in Nuremberg for a guided tour of this historic city, probably most remembered as the location of the trials at the end of WWII. From here we pass through the Main-Danube canal to the picturesque river Danube, one of the most romantic and beautiful rivers in the world, and our first stop, Regensburg. Over the next five days we take in so much that Bavaria, Austria and Hungary can offer. We stop in Passau and then onto Melk and culminate our time in Austria in classical Vienna, home of Strauss and many great composers. This city offers up so much wonderful architecture as well as a host of other things to see including the Spanish riding school. Cruising into Hungary, we soon arrive in imperial Budapest, straddling the picturesque Danube. After a guided tour of this palatial city we spend the evening on board, where the Captain hosts another spectacular dinner, an excellent finale to this most comprehensive and yet relaxing cruise.

Please note this itinerary operates the standard itinerary: Cologne-Budapest
Click for larger view.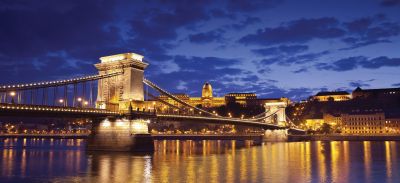 Destination & Sightseeing
Fourteen nights on board in your choice of luxury cabin or suite, with river views
Fifteen visits and tours including guided tours in Budapest, Vienna, Nuremberg, Bamberg, Bratislava, Koblenz, Boppard, Rüdesheim, Mainz, Miltenberg, Wertheim, Regensburg, Passau, and Würzburg; plus a visit to the Benedictine monastery, Melk Abbey
Live classical quartet recital on board
All meals on board from dinner on your day of arrival through to breakfast on your day of departure, including welcome cocktails, a welcome dinner, and the Captain's Dinner
Five-star service from an English-speaking crew and knowledgeable local guides
Complimentary on-board tea and coffee
Complimentary on-board Wi-Fi
Services of a Riviera River Cruises cruise director and concierge
ITINERARY
DAY 1 - EMBARK IN COLOGNE
Arrive in Cologne's picturesque centre. The dedicated English-speaking crew will welcome you aboard your first-class floating hotel, ensuring you settle in to your luxurious and well-equipped cabin and familiarise yourself with the ship.
DAY 2 - KOBLENZ & BOPPARD
The first morning on a river cruise is always a thrill as you awake to the gentle lapping of the water and the colorful valley sides slipping effortlessly past your cabin window. We call at historic Koblenz, situated at the confluence of the Rhine and Moselle Rivers and dominated by the immense Ehrenbreitstein Fortress. This morning we take a guided walk around the old town, exploring its twisting streets and charming squares.  During a relaxed lunch, we cruise to Boppard, known as the 'Pearl of the Rhine' for a guided tour. Wonderfully situated on a sweeping meander, it is one of the Rhineland's most attractive villages. Its stone quayside is lined with boats of all descriptions set against a backdrop of archetypal half-timbered buildings and cobbled streets. There are also some superb Roman walls, reputed to be the finest in Germany. Uncover its fascinating Roman past on our guided walk, seeing the 4th-century fortress, reputedly the finest and best-preserved in the country. You'll also see the striking St Severin Church, with its lovely stained glass and the picturesque marketplace, encircled by colorful facades.
DAY 3 - RHINE GORGE & RÜDESHEIM
Today you experience one of the real highlights of your cruise – the passage through the Rhine Gorge. Here the river narrows, the current is swifter and the towering valley sides soar 600 feet, while the ruins of castles, which once held sway over passing mariners, crown every tortuous turn. We pass rocky outcrops and cruise around endless twisting bends to the famous Lorelei or 'murmuring rock', where according to legend, enchanting maidens lured unsuspecting sailors to watery graves. Next, we call at Rüdesheim, a true Rhine wine town surrounded by vineyards whose fruits you can sample in the many wine taverns you'll find in its cobbled streets. This afternoon's guided tour takes us on a delightful walk through the heart of the old town, seeing the Klunkhardshof, a magnificent half-timbered building dating back to the 16th century and the Brömserhof, which today is home to a quirky museum with an unusual collection of mechanical musical instruments.
This morning we take the short cruise to the town of Mainz, situated at the confluence of the Rhine and Main Rivers, for a city walking tour. An important Roman city for over 450 years with the largest amphitheatre north of the Alps, Mainz is also home to the magnificent Romanesque Saint Martin's Cathedral and Saint Stephen's Church, whose interior is filled with beautiful blue light flooding through stained glass windows featuring intricate biblical figures – a masterpiece by the great artist Marc Chagall. Mainz's most famous son is Johannes Gutenberg, father of modern printing, and there's an excellent museum housing a reconstruction of his workshop and two original 1455 Gutenberg Bibles, among the earliest books ever printed. This afternoon our ship cruises up the Main River. Due to locks and low bridges the main part of the sun deck will be closed between Mainz and Passau. The other outside areas in front of the lounge, the lido bar and the lower section of the sun deck are still accessible.
DAY 5 - MILTENBERG & WERTHEIM
The views this morning are of dense emerald green forests as we cruise to Miltenberg, one of Germany's best-preserved medieval villages. It became prosperous during the Middle Ages under the protection of its castle and today its colorful half-timbered houses and market square with its octagonal Renaissance fountain are an atmospheric reminder of times past. During lunch we cruise around the first of the many meandering bends that characterize the Main River, pausing at Wertheim, one of those towns that's a joy to stumble across because it's completely unknown on the mainstream tourist trail. A russet-walled 12th-century castle overlooks the old town, with views of the church spires, turrets and patchwork of multicolored buildings below.  This afternoon we'll discover the secrets of Wertheim on a walking tour. Overlooked by a mighty ruined castle, it's a joy to stroll through the town's atmospheric streets, soaking up the ambiance of this delightfully picturesque spot.
Enjoy a leisurely breakfast this morning as we glide towards Würzburg, situated at the head of Germany's Romantic Road, so called because of its spellbinding procession of captivating scenery, medieval towns, lofty castles, and grand palaces. Würzburg is best explored on foot and we have a walking tour through neat streets dotted with fine pastel-colored Baroque and Rococo buildings. Its crowning jewel is the truly magnificent Residenz, the former seat of the prince-bishops and one of Europe's finest Baroque palaces, constructed to compete with the greatest courts of the day such as Vienna and Versailles.
Today we visit Bamberg, a UNESCO World Heritage Site that's quite simply one of the most outstandingly preserved and beautiful small towns in Europe, easily on a par with Prague. The masterpiece you see today began its artistic journey during the 11th century when Emperor Heinrich II chose Bamberg as the location for a capital city he planned to be as grand as Rome. Although it never became as large as Italy's capital, Bamberg nevertheless has a wealth of fine buildings including a stupendous cathedral, a town hall built in the middle of the Regnitz River, a network of canals and former fishermen's houses called 'Little Venice' and hundreds of medieval buildings in the tangled lanes of its Old Town.
Today we call at Nuremberg, the Bavarian city which will always be associated with the Nazi period – Hitler's pre-war rallies and the international war crimes trials that brought down the final curtain on that notorious regime. What is less well known is that Nuremberg is regarded as the unofficial capital of Germany's First Reich, better known as the Holy Roman Empire, which was founded with the coronation of Charlemagne in 800 AD and lasted for over a thousand years. This morning we have a fascinating guided tour taking in the city's great ramparts and many fine historic buildings, including the enormous Kaiserburg castle, Craftsmen's Court, the Church of Saint Lawrence and the Market Square, with its exquisite fountain that resembles a Gothic church tower.
This morning we cruise along the Main– Danube Canal to Kelheim, where we join the Danube River. Our next port of call is Regensburg, formerly an important garrison guarding the most northwesterly point of the Roman Empire whose camp gate, the Porta Praetoria, can still be seen.  Regensburg was spared war damage and today its historic center is a UNESCO World Heritage Site that's a delight to explore. This afternoon take in the sights of this fascinating Bavarian city on our guided tour. See the wealthy merchants' houses, the Old Town Hall. Stroll along the iconic stone bridge; see the Altes Rathaus – the seat of the Diet, or parliament, of the Holy Roman Empire from 1663 to 1806 – and gaze in wonder at the Gothic cathedral. Regensburg calls itself 'Germany's medieval miracle', and it's hard to argue as you wander along the glorious winding streets and elegant squares of the old town.
Another day dawns as our journey brings us to Passau, the last town we stop at in Germany, nestling where the Inn and Ilz Rivers join the Danube. After a leisurely breakfast take the opportunity to explore the 'Three Rivers City', overlooked by the Veste Oberhaus, a 13th-century hilltop fortress on our guided tour. The old town below is known for its Baroque architecture including Saint Stephen's Cathedral, where the world's largest cathedral organ sounds.  Back on board, make sure to keep an eye on the superb views slipping silently by as we cross into Austria. It's a country synonymous with superb scenery, but this beautiful section of the Danube Valley is something of a secret.
On a striking rocky bluff above the town of Melk is the enormous Benedictine Abbey, which we visit this morning. This extraordinary building was originally a castle that was subsequently bequeathed to the Benedictine order during the 11th century and has been a monastery ever since. Reconstructed in full Baroque style during the 18th century, the Abbey has many fine rooms and a stupendous library with 100,000 priceless volumes, including some intricate illuminated manuscripts. As lunch is served we cruise downstream through the delightfully picturesque Wachau Valley before approaching our next destination: Vienna, the city of Strauss. To celebrate Vienna's wonderful legacy we have arranged a recital on board by a quartet of talented classical musicians. Listening to this exquisite music while in the city of its creation makes a wonderful finale to the day.
Imagine Vienna and you think of an elegant imperial city that's one of the gems of Central Europe, and perhaps the world's most musical city. Its name conjures up an image of culture, ornate architecture, resplendent cafés, aristocratic palaces and imposing cathedrals, with the romantic music of the great composers filling the air. In fact, the reality is little different and there's an absolute wealth of things to see in this former capital of the Habsburg Empire, which held sway over much of Central and Eastern Europe for centuries until its demise at the end of the First World War. For such a grand city Vienna is quite compact and this morning we enjoy an enlightening guided tour. This most civilized of cities first rose to prominence in the 17th century, and over the next 200 years, a magnificent array of galleries, churches, and palaces was built. At its heart we have the lovely Saint Stephen's Cathedral with its dazzling patterned roof of glazed tiles, then the awe-inspiring Hofburg Palace, the former royal court that's now a collection of museums, home to the Crown Jewels and relics of the Holy Roman Empire as well as the famous Spanish Riding School, and where the Vienna Boys' Choir performs. The rest of the afternoon is free to enjoy this wonderful city at your leisure.
This morning we explore Slovakia's capital, Bratislava, which has shrugged off the greyness of the communist era and rekindled the splendor of its imperial past in its painstakingly restored Baroque Old Town. Wander the winding streets to the main square where you'll find the former Old Town Hall, now housing a museum dedicated to the history of the city and where you may climb the tower for some lovely views. Equally impressive is the great 9th-century castle that dominates the city, with its expansive views across the Danube. Or head to the neoclassical Primatial Palace with its fabulous Hall of Mirrors and rare collection of 17th-century English tapestries. For something more relaxing, perhaps enjoy a refreshing homemade lemonade – a specialty of the city – in one of the many cafés. Our cruise reaches another highlight this afternoon as we navigate the dramatic Danube Bend, one of the most spectacular stretches of this mighty river. Winding our way through a narrow twisting valley flanked by high mountains and verdant hillsides, we pass a kaleidoscope of exceptional river views, ancient castle ruins and historic towns. We reach our journey's end cruising into Budapest and enjoying spectacular views of this breathtaking city on our stately final approach.
You rise refreshed in this breathtakingly beautiful imperial capital that straddles the great Danube River, and we have a whole day to enjoy it. Dominated by its castle, Budapest has been called 'Little Paris of Middle Europe' and, with its truly magnificent skyline of soaring spires and grand domes, it's not hard to see why. It's renowned for the bewitching blend of monuments reflecting Hungary's national culture and those of the foreign powers that have dominated most of the city's history. Today Budapest is a collage of Roman ruins, Turkish baths from the Ottoman Empire, palatial buildings, Baroque churches, and sensational Art Nouveau architecture and design – all wrapped up in a wonderful atmosphere enhanced by the unique sound of Hungary's music and language. You'll really get to know this beguiling city on our guided tour of the main sights, such as the iconic Parliament Building, a huge neo-Gothic building that dominates the river bank with its striking central dome and multitude of soaring spires. You have the rest of the day free to explore at your leisure, and culturally you're spoilt for choice with the city's array of fine museums and art galleries. Alternatively, you might want to wander the ancient streets of the Castle District while you enjoy panoramic views of the city, stroll down elegant Andrassy Avenue or visit the spectacular Central Market Hall, where you can find everything from traditional foods to handicrafts. The main event this evening is the 'Captain's Dinner', the chef's delicious selection of specialties from the countries and regions we've visited during our cruise. Afterward, perhaps retire for a digestif in the bar to reflect on all the wonderful sights you've seen and the people you've met on this unforgettable river cruise through the heart of Europe.
DAY 15 - DISEMBARK IN BUDAPEST
After breakfast this morning, the crew bids you farewell before you disembark the ship.

Disclaimer: Prices listed are per person, based on double occupancy, and in USD. All promotions are valid for new bookings only, capacity controlled and valid on select dates and departures. Individual Terms and Conditions will apply to all promotions. Any promotion can be withdrawn at any time without notice. Please speak with your Pavlus Travel Planner for complete vendor terms and conditions, including eligible tour and cruise dates.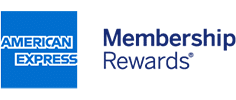 REDEEM POINTS FOR TRAVEL WITH PAVLUS TRAVEL.
Book with Pavlus Travel and use Membership Rewards® points from American Express for all or part of a cruise, vacation package, flight or prepaid hotel.
Terms & Conditions Apply
. We're Cruise Specialists with Great Cruise Deals, European River Cruise Experts & Europe Tour Packages retailers.