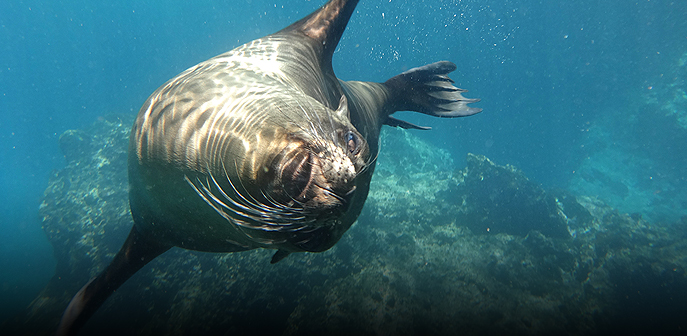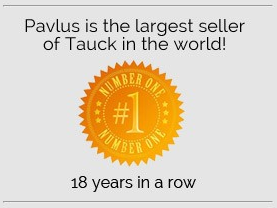 Hidden Galápagos & Peru
Starting at
$13,390
Destinations & Sightseeing
Itinerary and Meals
Accomodations
---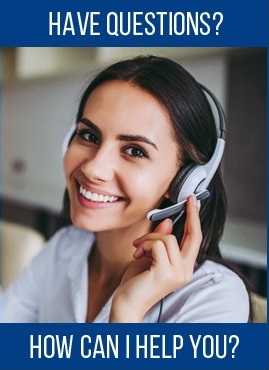 800.528.9300

Earth Journeys, created by Tauck and BBC Earth... Join us on our newest Galápagos Islands vacation, a journey of cultural exploration and expeditionary discovery from Incan citadels in the cloud forests of the Andes to the remote volcanic islands of the Galápagos, home to bird and animal species that exist nowhere else in the world. Experience the mystery and wonder of Machu Picchu, the Sacred Valley of the Incas, and the colonial and pre-Columbian cultures in Peru. Cultural discoveries lead to natural wonders when you fly to the Galápagos archipelago for a seven-night cruise aboard Silversea's fabulous Silver Galapagos expeditionary ship that takes you to isolated habitats that inspired Darwin, nesting grounds of rare birds, giant tortoises, iguanas, and sea lions, and beaches and lagoons that entice penguins and flamingos. Hike wildlife trails and lava roads, snorkel in the colorful depths of undersea calderas, kayak on bays and inlets of stunning beauty. As a guest aboard our small expeditionary cruise-ship you'll enjoy luxury amenities, expert guides, exclusive onboard lectures, and access to places large ships can't go - Galápagos Island vacation like no other!

Destination & Sightseeing
Earth Journey, created with BBC Earth; exclusive 7-night Galapagos cruise aboard Silver Galapagos with expert naturalist guides; scenic rail journey to Machu Picchu; lunch at a Peruvian horse ranch; dinner at a museum in Lima; two nights at a 5-star, former 16th-century monastery in Cusco; visits to Incan ruins at Ollantaytambo and Sacsayhuamán; daily cocktail hour & all-day soft drinks and house wine with dinner aboard ship

Highlights
All gratuities to Tauck Director, guides, naturalists and ship staff
On-tour film vignettes custom-made for Tauck by BBC Earth natural history experts
Exclusive 7-night Galápagos Cruise aboard the expedition ship Silver Galapagos - with no more than 40 Tauck guests
Your cruise may be a shared ship experience with non-Tauck guests onboard as well; all Tauck guests will be accompanied by one Tauck Director for approximately every 40 Tauck guests, and your itinerary will always be highlighted by exclusive, private Tauck shore excursions
Private Tauck Shore Excursions in the Galápagos Islands with expert naturalist guides - averaging two daily - for an up-close experience with some of the most unusual and intriguing species of the world
8 nights' hotel accommodations, most meals and guided sightseeing in Lima, Machu Picchu, Cusco, Urubamba and Guayaquil
Lunch at a Peruvian horse ranch in the Sacred Valley & dinner at a museum in Lima; two nights at a 5-star, 16th-century monastery in Cusco; performance of Andean music and dance
Scenic train journeys to and from Machu Picchu and an overnight stay adjacent to the Citadel
See the remarkable Incan fortress ruins of Ollantaytambo and Sacsayhuamán
On-Tour Air (5 flights)
Aboard ship - select wines, premium spirits and soft drinks are available throughout the day
Airport transfers upon arrival and departure as noted
38 meals (15 breakfasts, 10 lunches, 13 dinners); applicable fuel surcharges, admission fees, service charges, porterage and departure tax

ITINERARY
Tour Begins: Belmond Miraflores Park. A transfer is included from Jorge Chavez International Airport to the Belmond Miraflores Park Hotel, an elegant urban retreat set in a garden on dramatic cliffs overlooking the Pacific Ocean. Your five-star hotel is in the exclusive Miraflores district where colonial architecture, superb museums and glamorous shops, bars and restaurants are just moments away; within historic Miraflores are the ruins of a pre-Incan temple, one of several archaeological sites in the city.
Begin your exploration of Lima in the city's Barranco ("cliff") district, known for its historic houses painted in bright colonial colors, and its iconic wooden Puente de los Suspiros ("Bridge of Sighs"). It's been the bohemian heart of the city since the end of the 19th century, when it became a favorite haunt of writers, poets, sculptors and painters drawn by its lovely coastal scenery. Next, visit MATE (Museo Mario Testino) - a non-profit institution established in 2012 by acclaimed Peruvian fashion photographer Mario Testino to develop and promote Peruvian heritage and culture in his hometown. Set within a restored 1898 colonial mansion in Barranca, the museum features a permanent exhibition of Testino's photographs, along with temporary exhibits showcasing Peruvian as well as international contemporary art. Following lunch at Casa Garcia Alvarado - a restored Art Deco mansion in Lima's Miraflores district - you'll have some free time before visiting one of several surviving colonial period homes in the city's historic center. Later, join us for a welcome cocktail reception and dinner at the Larco Herrera Museum, which features pre-Colombian treasures and artifacts housed in an 18th-century vice-royal palace - including ancient Peruvian jewelry, crowns, garments, masks, and pottery, and a gallery that offers a comprehensive view of cultures that existed in Peru for thousands of years before the arrival of Spanish settlers.
The Sacred Valley & Peruvian Pasos
Fly to Cusco, high in the Peruvian Andes, and drive through the Sacred Valley of the Incas - a stunning landscape of verdant farmlands, villages, and ancient ruins amid cloud forests, terraced hills, and towering mountain ranges. At Casa Orihuela in the Sacred Valley, enjoy lunch and a performance of folk dancing and horsemanship featuring Peruvian Paso horses, a breed famous for its smooth, elegant gait and athletic dancing ability. Arrive at your hotel, built to resemble an Andean village along a bank of the Urubamba River, in a tranquil setting of gardens and streams that echo Incan water channels. Dinner at your hotel this evening is preceded by a private performance of Andean music and dance.
By rail & land to mysterious Machu Picchu
Set out for Machu Picchu this morning, stopping first at the town and archeaological site of Ollantaytambo, and its ruins of an Incan fortress containing a maze of narrow cobblestone streets, adobe houses, aqueducts, and the remains of a stone temple, the best example of Incan urban design in existence. Then board a scenic train ride to Aguas Calientes. The village is a former railroad camp in a gorge surrounded by cliffs and cloud forests, the closest access point to the mountaintop ruins. From here you'll ride up a winding mountain road of hairpin turns to reach the "lost citadel," steeped in legend and mystery. Its purpose and original name are unknown; when Hiram Bingham discovered it in 1911, he followed the directions he was given to the place beside the Old Mountain (Machu Picchu), which was the name he gave it. Guided by a local expert, tour this mystical complex of giant walls, stone terraces, steps, ramps, and astronomically aligned structures, described by UNESCO as "the most amazing urban creation of the Inca Empire at its height," surrounded by breathtaking mountain landscapes. After the guided tour enjoy free time to explore on your own.
Machu Picchu, Sacsayhuaman, Awanacancha & Cusco
You have a choice this morning of a second Machu Picchu tour, an early-guided walk through the citadel, or sleep in and enjoy a leisurely breakfast. Return to Ollantaytambo by train, and then drive to Sacsayhuaman, a mountaintop Incan fortress overlooking Cusco, originally built by the Killkes, who preceded the Incas. Behind rows of massive stonewalls its plan centers around a giant solar calendar and includes citadels, cisterns, baths, and underground chambers. Also visit an alpaca breeding center in Awanacancha, and see a demonstration of traditional Peruvian weaving methods. Continue on to your hotel in Cusco where dinner tonight is at your leisure.
Cusco discoveries or highlands adventures
Today you'll have a choice of excursions - one to the highlands outside Cusco, visiting several villages and the Maras salt fields; or a tour of southern Cusco and the valley south of the city. The highlands adventure begins with a visit to Chinchero - an authentic Andean village with a colonial church housing a large collection of painting from the Cusqueñan School of Art; a bartering system in which townspeople gather in the main square to trade their products; and lots of character. Next, visit the salt fields of Maras and its seemingly never-ending terraces, where salt has been extracted from springs and stored for local use for centuries, even before the time of the Incas; the variety of colors created by the reflection of the sun's rays in the salt deposits - and the Incas' striking ability to generate resources - is impressive. Continue on to the rural community of Mullak'as Misminay - where your local hosts, dressed in their outfits used for special occasions, will greet you with a traditional welcome prior to an agricultural experience, a cooking lesson and a textile demonstration. Should you choose the Cusco tour, you'll visit the San Pedro Market, a typical mercado offering local produce ranging from fruits, vegetables and meats to hand-woven sweaters other apparel and crafts. Then drive south of Cusco through the South Valley, which runs parallel to the Vilcanota River, to visit three ancient churches along the "Andean Baroque Route"... Andahuaylillas, Huaro and Canicunca. Spend the rest of the afternoon and evening as you please.
A day in Guayaquil, Ecuador
An early morning flight to Lima is followed by a flight to Guayaquil, Ecuador to begin your journey of exploration in the Galápagos Islands. Arrive at your luxury boutique hotel, nestled into a tropical oasis in the heart of Ecuador's largest city, away from the hustle and bustle of downtown.
Fly to the Galápagos and cruise to Daphne Major
From Guayaquil, fly to Baltra Island, 600 miles off the Ecuadorian coast - the starting point of your 7-night Galápagos cruise aboard the expeditionary-style yacht, Silver Galapagos. After boarding the ship, an orientation briefing and lunch begin the afternoon. Then head out on a cruise around Daphne Major, a volcanic island devoid of trees, where only scientists are permitted to land. From the deck of the ship you can observe the island's bird population, which includes Nazca and blue-footed boobies, red-billed tropicbirds, brown noddies, brown pelicans, swallow-tailed gulls, and frigatebirds. Join us for the Captain's welcome reception followed by dinner.
Take a panga* to Genovesa (Tower Island), a horseshoe-shaped volcanic island whose submerged crater is actually Darwin Bay. Genovesa is also known as "Bird Island" for its extraordinary avian population; the bay is home to the world's largest red-footed booby nesting colonies, the cliffs harbor seabirds that include swallow-tailed gulls, the only nocturnal gull species in the world; storm petrels swoop from the heights, and short-eared owls hunt the petrels; yellow-tailed night herons fish the tidal lagoons. Climb Prince Philip's Steps, a steep path named for the British prince who visited in 1965, and observe frigatebirds with their fiery red sacs, and the nesting grounds of Nazca boobies (also known as Masked boobies). You have an opportunity this afternoon to take a kayak adventure on Darwin Bay, enjoy the beach, or snorkel in the caldera. Back on board ship, enjoy a cocktail hour prior to dinner.
Intriguing wildlife & lava on Santiago Island
Visit North Seymour Island, formed by the uplifts of undersea lava. The plateaus are home to thousands of iguanas, blue-footed boobies, swallow-tailed gulls, common noddies, and frigatebirds. This afternoon you'll head to Santiago Island for a wet landing at Sullivan Bay - then it's your choice. Take a coastal walk over tuff layers and black lava flows; the island and its settlement, Puerto Egas, was once a stopping place for whalers and buccaneers, and the pigs and goats they introduced wreaked havoc on the ecosystem for many years. Alternatively, enjoy the sandy beach where snorkeling may reveal eagle rays or sea turtles who come to lay their eggs.
Discover Rabida Island and Eden Island
Rabida Island boasts red cliffs, maroon beaches, and green Palo Santo trees, a breathtaking landscape against the turquoise sea. Hike for a look at the island's rich population of Darwin finches, lava lizards, Galápagos mockingbirds, brown pelicans, and Galápagos hawks. Sea lions snooze on the beach, and beyond the beach is a saltwater lagoon frequented by flamingos, pintail ducks, and common stilts. If you wish, snorkeling here reveals a vibrant undersea landscape of reef sharks, marine iguanas, colorful anemonies, and parrotfish. There is no landing at Eden Island but you have a choice of exploring by kayak or taking a scenic tour of mangrove forests and rocky beaches that feature lava gulls, frigatebirds, and striated herons, land iguanas and sea lions aboard a Zodiac. After dinner this evening, cruise along Fernandina Island, a refuge for flightless cormorants, Galapagos penguins, and fur seals.
San Cristobal Island explorations
San Cristobal, created by the fusing of multiple volcanoes, is known for its giant tortoise habitat. This morning you'll visit La Galapaguera de Cerro Colorado, a station where tortoises are bred and raised as part of a conservation program to maintain and protect the population. At Punta Pitt you'll have a chance to see all three species of boobies - Nazca, blue-footed, and red-footed - as well as Magnificent and Great Frigatebirds, in colorful dramatic seascapes as well as Chatham and San Cristobal lava lizards. After a wet landing on an olivine beach where sea lions often repose, climb up a ravine for a stunning panoramic view of the island archipelago. Back on board ship this evening a cocktail hour precedes dinner.
Bahia Gardner and Punta Suarez on Española Island
Go ashore at Gardner Bay on Española, also known as Hood Island, where there are extensive nesting grounds for Waved Albatrosses and sea turtles, and a sea lion colony. Get a close up look at sea lions who love to bask and sleep on the glorious white sand beach, careless of the presence of humans. The bay and inlets provide swimming and kayaking opportunities today. At Punta Suarez, on the island's western point, sheer cliffs provide thermal currents on which seabirds soar; Galápagos Hawks, cactus finches, and Hood Mockingbirds, the only carnivorous members of the species, may be seen here. Waves crash against the rocky coast and a blowhole sends water spouts skyward, 75 feet high. This evening join us for a farewell cocktail reception followed by dinner.
Santa Cruz... tortoises and more
Keep a lookout for dolphins and whales en route to Santa Cruz, a large dormant volcano. At Puerto Ayora you'll visit the Fausto Llerena Breeding Center where Dome-shaped and Galápagos Saddle-backed tortoises are cared for and returned to the wild; the center also features an exhibit on the Galápagos Land Iguana which you'll find useful for your next stop, South Plaza, where the main attraction is a colony of Galápagos Land Iguanas. The landscape here is colored with giant prickly pear cacti and red sasuvium plan, and alive with a nesting colony of Swallow-tailed Gulls. Return to your fabulous ship for your final night in the Galápagos.
Your Galapagos Islands journey ends today as you disembark ship this morning at Itabaca on Baltra Island, then fly to Guayaquil where your room is waiting at the Hotel del Parque. The remainder of the afternoon is spent as you please; we invite you to join us this evening for a farewell reception and dinner at the hotel.
Tour ends: Guayaquil. A transfer is included from the Hotel del Parque in Guayaquil to Guayaquil International Airport; please allow three hours for flight check-in.

Disclaimer: Prices listed are per person, based on double occupancy, and in USD. All promotions are valid for new bookings only, capacity controlled and valid on select dates and departures. Individual Terms and Conditions will apply to all promotions. Any promotion can be withdrawn at any time without notice. Please speak with your Pavlus Travel Planner for complete vendor terms and conditions, including eligible tour and cruise dates.