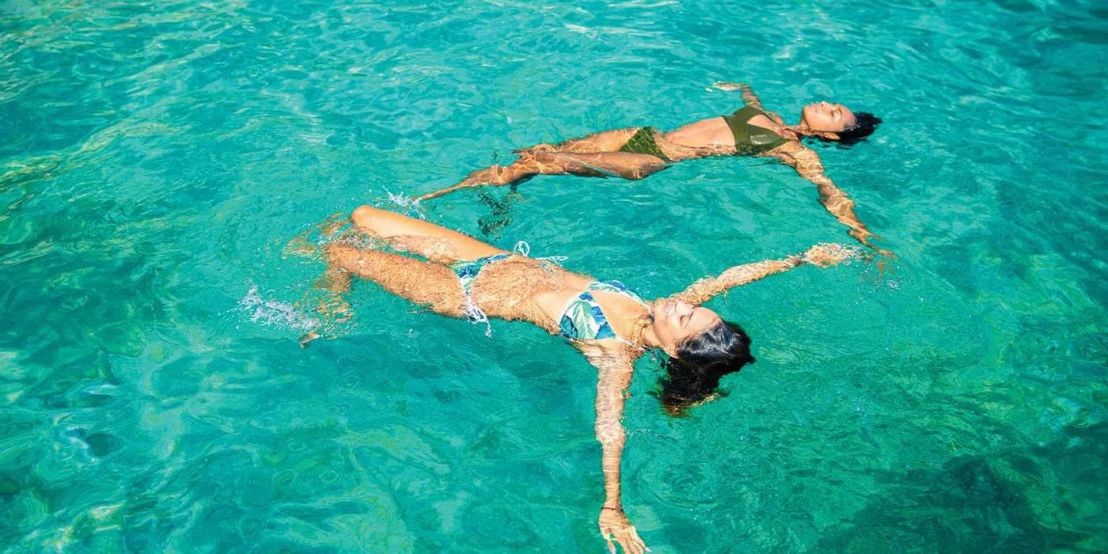 Best of Balkans (Start Budapest
From June 2020)
Starting at
$2,855

Destinations & Sightseeing

Itinerary and Meals

Accomodations
---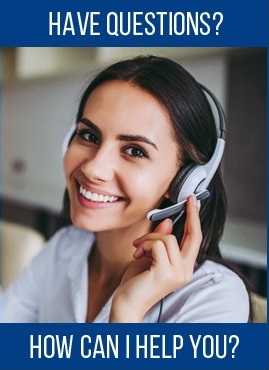 800.528.9300
Hit up an incredible 6 countries in just one trip and take in the best sights the Balkans has to offer. Whether it's exploring the beautiful city of Dubrovnik, partying until the early hours in Belgrade or strolling around the historic sights Sarajevo has to offer, this trip has something for everyone.
Click for larger view.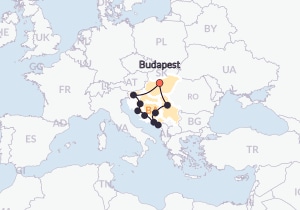 Destination & Sightseeing
Sarajevo
Guided walking tour

Budapest
See how traditional Goulash is made then eat some as part of a Hungarian feast
Locally guided tour of Budapest


MEALS
Discover culinary delights you didn't even know existed as you sample the best of Eastern European cuisine. In addition to breakfast every day, you'll be treated to 6 dinners in our favourite local spots. Think hearty meals in Bosnia and tasty stew in Hungary.
ITINERARY
This morning meet up with your Trip Manager - meet the squad and then we'll be ready for the road to Ljubljana, a name you'll be able to pronounce by the time we're leaving for Croatia.Although you might find nods to neighbouring countries within Slovenian culture, a distinct identity has evolved from this melody of influences. After our guided walking tour, explore the bohemian art district of Metelkova Mesto, sit by one of the cities atmospheric watercourses & try all the incredible food on offer.
Ljubljana to Plitvice Lakes
Next up is something altogether drop dead gorgeous....A strong introduction to Croatia is on the cards today with cascading teal forest pools at Plitvice Lakes. Why this place is not famous world over as one of the prettiest places in Europe, we have no idea.
We'll hit the road and head south for Zadar.Croatia, we can't get enough. So it's good that we have a couple more days to get to know you better. Arriving in Zadar will see us greeted with Roman ruins, and seaside vibes, so find a local restaurant, ask for the catch of the day and wash it all down with a Rakija, a Dalmatian drink that the region is famous for. All in the name of culture, of course.
Today there's still exploring to be done and sights to see.Tonight it's best get outside, grab a delicious dinner and & a few hours on the dance floor. The nightlife here goes off, and your Trip Manager knows all the best places to head, so go on, get out there and make this a night to remember.
What better place to get acquainted with your new squad then here on the coast of Croatia. Spend a free day roaming around or flop in your hotel room before we crack on with the rest of our day!
Split it's been fantastic, but we have to leave for other Croatian gems further down the coast.The drive along the Dalmatian coastline to Dubrovnik is a sightseeing must do all on its own. On arrival in the city you'll be greeted by limestone walls; an Old Town filled with quintessentially Croatian cafes and plenty of clubs; and a mountain meets sea situation will see you falling in love within seconds. After you've been guided around the city by our team, you'll be armed with the knowledge to pick out a waterside rock bar where you can swim and indulge 'til your heart's content. Tonight over dinner with the crew, spirits will no doubt be high and the show's not over yet!
The city of Dubrovnik is so much more than just a UNESCO World Heritage Site and a Game of Thrones location - not that either of those claims to fame are even mildly mediocre. After you've been guided around the city with intricate detail with our local guide you'll be armed with the knowledge to pick out a waterside rock bar where you can swim and indulge 'til your heart's content.
Dubrovnik to Budva via Kotor
Now that we've done all things Dubrovnik, we'll coast our way to Montenegro via the dramatic Adriatic Coastline.All good journeys are broken up by fjords, steep mountain landscapes & a trot in a town that meets old and new. Our journey between Dubrovnik and Budva will tick all the boxes, stopping in the super-yacht spot of pretty Kotor.If you tire of European coastal towns, you have tired of life. Take it easy tonight with the assurance that you have all day tomorrow in Montenegro's seaside beauty of Budva.
Just what does one do with a whole day free to explore the 2,500 year old town of Budva? Well - you could start with a dip in the dreamy Adriatic Sea, continue with coffee in a café draped in vines down a narrow cobbled stone road, finish with the Church of St. Ivan, and eat some milk-soaked lamb and buttered polenta along the way. That should get you started.
Budva to Sarajevo via Mostar
The time has come to farewell our ocean hangs in exchange for rivers, countrysides and captivating culture, which means a sad goodbye to beautiful Budva.Mostar is home to the world's cutest bridge. According to us. But still - we've seen a lot of bridges. You'll have plenty of time to oohh and aahh before we kick on to our 2-night site of Sarajevo.Later on in our perfect day, we'll skip into the brimming with lively culture town of Sarajevo, also known as Bosnia and Herzegovina's capital. With all the day's explorations you may just want to hang out and take on the city with the fresh eyes of a new day.
The only way to uncover the town of Sarajevo is with the wisdom shared on a guided walking tour. We'll help you tap into history & understand the magnitude of our destination before leaving you to lighten the mood with an evening of bars and nightlife, should you so choose.
Rise up, roamers! We're departing for the town of Belgrade to continue our epic frolic through the Balkans.Another border crossing is on the agenda as we wave our way into Serbia en route to Belgrade. Medieval meets modern in this bustling, pure white city. Zen folk can go sit on the Hill of Contemplation or stroll Sava rivers, others can see the fortress of Beogradska Tvrđava & enjoy the lively mood of Belgrade by night.
Leaving Belgrade behind, today we're onto beautiful Budapest.Fast becoming one of the hottest destinations in Europe, Budapest is on our beeline. Despite having all day tomorrow to get cosy with this city, we'll get stuck into it today checking out the likes of the royal palace, the famed chain bridge & the stunning parliament building. Later you'll have the option to take a cruise and make the most of your first Hungarian evening. Later, you'll no doubt want to keep things moving at one of the city's famous ruins bars, that need to be seen to be believed!
This morning we'll set out along the cobbled streets of Budapest for a guided walking tour to explore what this city has on offer. We'll see St Stephen's Basilica, a grand neo-Classical Roman Catholic affair named after the first King of Hungary, and the largest church in the country. The rest of the day will be yours to lounge about at the famous thermal baths and soak up the city alfresco. This evening we'll join forces as a group for the final time (sob) for a guided demo in making traditional goulash, and a chance to chow down together.
That's a wrap! Our love affair with the Balkans has sadly come to an end! But perhaps we can get the squad back together for a reunion trip?