European Discovery
Starting at
$2,314
Destinations & Sightseeing
Itinerary and Meals
Accomodations
---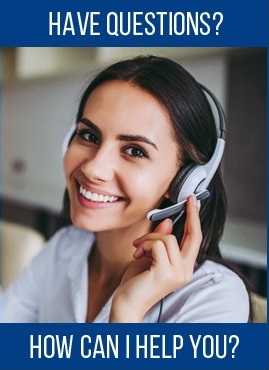 800.528.9300
Ready for the beginning of your sweet love affair with Europe? This trip uncovers Europe's finest in 12 days, complete with Bavarian beer & a private boat through the Venetian canals. We'll discover Paris, Rome, Amsterdam, Munich, Venice & Florence, flirting with many more destinations along the way, from a traditional German beer hall to the breathtaking Austrian Tyrol mountain range and a visit to our fave Roman gelateria (on us). You'll get a taste for all the best bits of the continent and travel through 9 countries in one trip. By the time you get back to London you'll be completely smitten.
Click for larger view.
Destination & Sightseeing
Rhine Valley to Munich
See the famous Lorelei Rock, where sirens are said to sing their beguiling songs

Paris
Visit a French Perfumery in Paris to learn about the secrets of the perfume trade through an olfactory journey


MEALS
Prep your taste buds for a culinary sensation. Hearty French, Dutch, Austrian and Italian cuisine will be on offer each day, with 11 continental breakfasts and 5 dinners included.
ITINERARY
Yourheart-pounding adventure kicks off today. Meet up with your Contiki posse & share notes on London town before hitting the road to Amsterdam.Shortly before we find our ferry for Europe, we'll be taking in the English coastline beauty of the White Cliffs of Dover. They owe their gorgeousness to their composition of chalk - you're learning and we haven't even left the UK!Off the ferry we arrive in the port town of Calais - French soil! We travel north via Belgium before reaching ... Amsterdam!Cross off another country off your list as you cruise through Belgium on your way to Amsterdam.Tonight, the famed for fun Amsterdam is ours to explore following an optional evening canal cruise. An undisguised Red Light District & plenty of bars are there for the curious.
Amsterdam to Rhine Valley
Now it's time to pour some sunlight on the agenda & take in the beauty of canals, crooked buildings, obscure museums & a café culture like no other.After the scenic journey of fairytale castles, vineyards and valleys, you'll be charmed before we even arrive in Germany's famous Rhine Valley. This back-in-time town is our wine tasting host for the evening.
Too much grape juice last night? Not to worry, the prospect of Munich should lift your spirits as we travel south & swap wine culture for beer.Today our eyes will be treated to a famous gothic clock, a charming old town & traditional Bavarian culture. You'll have the option to explore the side streets by bicycle and afterwards why not choose to explore one of the cities many beer halls, where you can try a stein of beer or even a pork knuckle!
Munich to Austrian Tyrol via Innsbruck
Goodbye Munich, hello mountains. We're hitting the road in search of lands so sweet they made The Sound of Music.This part of the world is famous for adventure sports, so best put your name next to the optional White Water Rafting and get in the spirit of things. After some adventure time, its time to head to this famous Olympic town and your jaw will drop at the sight of the famous ski jump, and you'll have a chance to soak up the medieval old town atmosphere before it's back on the road to our Gasthof for the night! Tonight you'll rest up in a local Austrian Gasthof (guest house) that is waiting for us with open arms. With so much fresh air to breathe in outside, explore the dreamy setting we've descended upon. This is the perfect cosy retreat to swap stories with new friends while tucking into authentic Austrian food and local beer prepared on site and served by our amazing chefs and bar staff.
Wake up roamers, we have a bountiful breakfast and a floating city in Italy to tend to. Life's tough!You'll think you've seen enough beauty for one day after taking in the Central Austrian Alps & Brenner Pass en route to Italy. And then we'll arrive in Venice & your jaw will hit the floor over hidden lanes, story book bridges & a private canal boat ride.
Farewell floating city, but Italy, we're not done with you yet, our next destination the Eternal City of Rome is just around the corner.The afternoon will really take it up a notch as we uncover Italian icons in the country's capital of Rome as you get a glimpse of it's glory by night. Gelato, pizza and ancient monuments - perfecto!
This morning we're up and out early to make the most of our chance to explore this ancient city. Starting with a visit to the world's smallest country, Vatican City.When in Rome...take an optional guided tour of the Vatican Museums, including the Sistine Chapel and St. Peter's Basilica. Religious or not, the Vatican's Italian Renaissance church will send shivers down your spine. This is also the day to learn a thing or two about the Colosseum & do a bit of your own exploring.Back in Rome, we'll have time to hit the streets and discover the incredible ancient civilisation on our doorstep. You can opt to take a tour of the famous Colosseum and walk in the footsteps of Emperors and Gladiators in a guided tour, or snap epic selfies against a background of pink azaleas by the entrance. Visit the Trevi Fountain and throw coins to make a wish, sip espresso in a cobbled backstreet and soak up Italian life as it dances by.
We may be hitting the road again, but we're not done with Italy just yet. We have one more city to lust over…The dome of Duomo Cathedral sits above the city making certain we know we have arrived in Florence. Take a moment to take in the unique beauty of this beautiful city where culture and la dolce vita is evident in every direction you look at. We'll become history buffs on a guided walking tour before we learn the art of leather. Tonight you can choose to begin your Tuscan love affair at an optional dinner - think olives, cured meats, crostini & wine.
Say a fond farewell to Italy, and hello to the land of creamy chocolate, cheese and not to mention watches. Hello Switzerland!Swans float under wooden bridges, snowcapped mountains stand regally behind us & chocolate tastes like heaven on earth. You're in the Swiss Alps & you cannot wipe the smile off your face. Eeek!!!
It's been sweet, but our time in Lucerne is up this morning. We're Paris-bound! Out with the altitude, in with the inner-city Parisian bliss. We'll jump back onto our coach to cross the border out of Switzerland and (back) into France.After coasting through the pretty wine producing region of Burgundy, we'll arrive in the City of Lights. Lamp-lit bridges, a sparkling Eiffel Tower, & evening coffee haunts, this evening we'll fall in love with everything Paris on a dreamy night-time tour. Is it just us, or is love in the air? Once we've seen the most famous landmarks, we'll celebrate our first night in the city by heading up the Montparnasse Tower for the best panoramic views of the city.
Today's the day to stroll the beautiful streets of Paris - and we'll start with a visit to an authentic French perfumery to learn all the secrets of the trade. Then there's plenty of time to lust over designer haute couture or French vintage stores, admire the Notre Dame Cathedral, order coffee and crêpes, or get artsy at the many museums of the Louvre. Just don't wear yourself out, because tonight's your chance to get involved with VIP seats, dinner & French champagne at an iconic Parisian cabaret show. With your last night looming, this is the perfect way to make it one to remember. Get ready to go out with a bang!
Rise, shine, and soak up your last dose of Paris this morning over a coffee and croissant together, as we marvel at how much we've seen on this magical journey. It may be over for now, but these friendships and memories will last a lifetime. Our last coach ride together will be a complimentary transfer to CDG airport this morning, or you can stay onboard for the full ride back to London. Plenty of time to start planning the next reunion...What an adventure! Say a fond farewell to the group as you wrap up the trip on arrival in London.