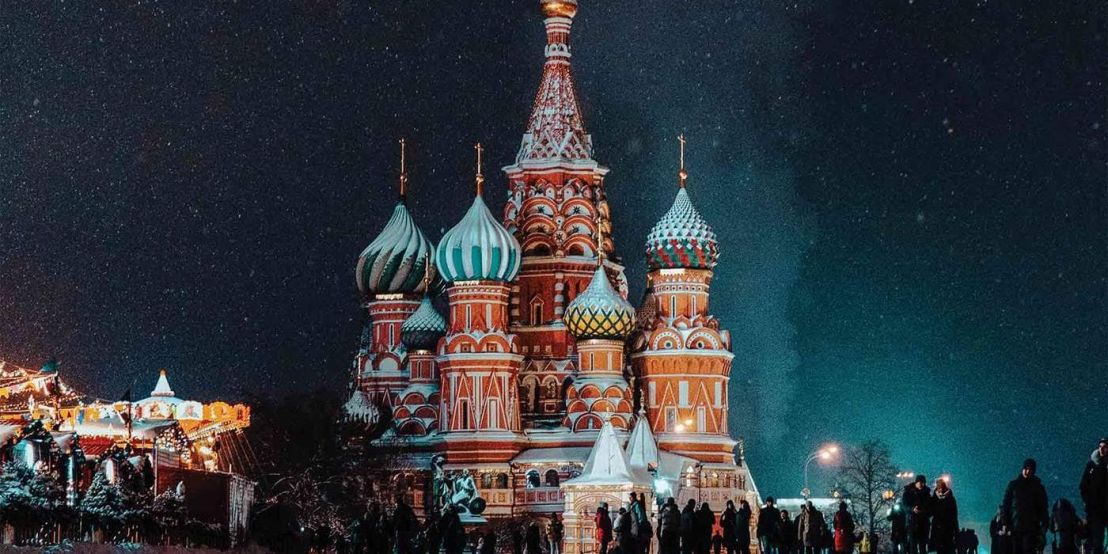 Russia Plus (Start Helsinki) (Multi Share, Start Helsinki, End Berlin)
Starting at
$2,165

Destinations & Sightseeing

Itinerary and Meals

Accomodations
---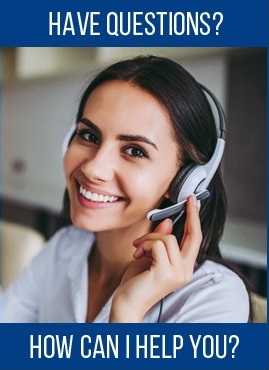 800.528.9300
Finland, Belarus, Poland, Germany - we weren't lying when we said Russia "plus". Cathedrals, charming old towns and endless history abound on this 12-day extravaganza firing up in Helsinki. Ramp up your trip with experiences like the Russian Ballet and a Chopin piano recital in Warsaw, or just get your culture fix from the comfort of a local bar.
Click for larger view.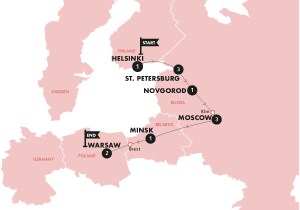 Destination & Sightseeing
St. Petersburg
Locally guided tour of Hermitage (Russia's Vatican art palace)

Moscow
Guided city tour to see the Red Square, Kremlin & see Lenin's Masoleum and St. Basil's Cathedral
Guided Tour of the Statue Park

Moscow to Minsk
See the manicured gardens and pretty water features of Minsk in a locally guided tour

Warsaw
Take a locally guided tour of the richly historical city of Warsaw, Poland
Visit the old town, the monument to Chopin & hear tales of the Warsaw uprisings
A farewell dinner as we say goodbye to Poland


MEALS
We'll make sure your belly never goes empty, and in addition to breakfast every day, will feed you 1 lunch and 5 dinners, among them a traditional Polish feast. From meatballs with jam in Sweden to stroganoff with lashings of sour cream in Russia, the food you'll be tasting is as delicious as it is unique.
ITINERARY
Hyvää huomenta, or as we know it, good morning Helsinki! As you arrive in the Finnish capital, you're no doubt buzzing with the anticipation of what lies ahead. Vodka and tales of days gone by are going to explode before your eyes on this trip through Russia and it's neighbours. Start out with some off the track exploring, stopping to sample local delicacies, because exploring is done best when heading out of the comfort zone. Kaalikääryleet – cabbage rolls, Hernekeitto pea soup, are what the locals dig around here, so find a spot and start ticking them off your list. Tonight, meet up with the crew to chat about what lies in store, then get out there, get ready, and let's do this!
Helsinki to St. Petersburg
Now that you have 20 new Finnish friends and a whole new outlook on this totally underrated European capital, it's Russia time.Our first stop on the Russian map is the imperial city of St. Petersburg. Built by the Italians, this city is a unique blend of Europe and Russia, unfathomably grand & made pretty by canals - which you can opt to explore tonight for the best view of the city's palaces by night. You'll be pleased to hear we have 2 full days to uncover its enigmatic ways.
Today is a full dose of history, learn about the Romanov's and its founding by Tsar Peter the Great as well as all the goss on the Tsar's of Russia. See one of the world's top art collections at the Hermitage gallery; kick it in St. Petersburg's main street of Nevsky Prospekt; find ways to tap into glitzy new Russia; and enjoy history lessons at the city's incredible list of monuments. And all that exploring could call for a beef stroganoff where it was invented, as well as a vodka or 2 - in the name of culture, of course.
Visit Peterhof Gardens, known as the Versailles of Russia will give you an outdoor lovers fix, including a beautiful gold fountain cascade. Use the rest of the day to take on the city, and tonight, you could choose to go local with folklore show for some sights and sounds of Russia.
St. Petersburg to Novgorod
So long St. Petersburg! Thanks for your hospitable welcome into the world of Russia. You've left us wanting a whole lot more.Now that we've got a taste of Russian city life, it's time to change the pace and step into the quieter town of Novgorod. Suffering two unfortunate eras at the hands of evil dictators, the town is now enjoying its time of slow life and peace. Soak up its new found happiness and explore its epic history - complete with a very large bell.
Novgorod to Moscow via Klin
After being submerged in small town feels, we'll be quite ready for the grandeur capital of Moscow. Time to hit the road!En route to Moscow we'll stop off in Klin, home of Russian composer Tchaikovsky. We can't resist the chance to see the place that inspired a man to make Swan Lake and The Nutcracker.Before you go screaming your way to the Aladdin's palace like monument of Saint Basil's Cathedral, let us settle in to our Moscow digs and hear of the many incredible things this city has on offer - and there are many. Hence we have two full days here - joy!!
Oh good morning Moscow. Diving right in is the way to do it, so we'll start off with a guided city tour of all the sights, including one of the countries most colourful and quirky buildings St Basil's Cathedral.Chance to visit Lenin's tomb followed by free time to explore more of what Red Square and this city have to offer.
After the underground, probably the most famous metro in the world is Moscow's. Get up close with our local guide, uncovering the fascinating communist artworks that make it what it is today. The city keeps on giving today, with some free time to roam, before a guided visit to the famous Kremlin Museums, then the option to view the Romanov's collection of Faberge Eggs, carriages, clothes and jewels at the Armoury.
Moscow to Minsk, how's that for a cute sounding journey? Though it will be hard to leave Russia, the lure of Belarus will help ease the pain.Rebuilt by Stalin after World War II, Minsk has become a model of communism & a statement of resilience. Manicured gardens and pretty water features spot the wide open spaces of the city; a great place to sit back and chill.
Minsk to Warsaw via Brest
Laters Minsk, we have one more country to cover before this epic road trip comes to an end. Poland, we're coming for you!Before we head on to energetic Warsaw, we'll visit one of the most important Soviet World War II war monuments; the castle like monument of Brest fortress.Perogies are Polish dumplings and a glass of compote somewhere within Warsaw's lively cafe scene should be your introduction to this emerging European capital. We have all day tomorrow to explore, so there's no need to start whipping through the to-do list.
You didn't think we were winding down now, did you? Gosh no. Not when we have an old Jewish Ghetto to explore and a Chopin piano recital up for grabs. A renowned musical city, keep your ears open day long and see what sound pleasures you stumble upon.
That's it for our extravaganza through Scandinavia and Russia. By now you will be pulsating with new knowledge & forever memories. Pass the tissues to the left hand side; 14-days together is enough to get a group gripped together like glue. Contiki has over 300 other trips around the world to get involved with - reconvene in South America?