Spanish Spree (Winter)
Starting at
$1,805
Destinations & Sightseeing
Itinerary and Meals
Accomodations
---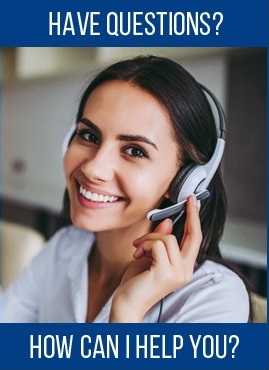 800.528.9300
There's no better chance to live your best Spanish life than just under 2 weeks drifting around Spain. On this trip we explore everywhere from the must-see cities like Madrid, Barcelona & Granada to the smaller cobbled-street towns of Segovia, Zaragoza, San Sebastian & Pamplona. We'll slip into la vida España with ease, watching the sunset from palm-lined seafronts, eating our way around the variety of regional tapas, dining with Spanish locals in their homes, taking locally-guided tours of the Royal Palace & Alhambra complex, and swinging by the unmissable island of Ibiza in between.
Click for larger view.
Destination & Sightseeing
Madrid
See the Gran Via, Royal Palace the Puerta del Sol & Plaza de Espana
Take a locally guided tour of the gilded Royal Palace in Madrid

Granada
Locally Guided Tour of the Alhambra

Seville
Visit Seville's famous Plaza de España


MEALS
In addition to 13 breakfasts, we'll be warming you up with 6 dinners.
ITINERARY
Join forces with your new wolf-pack tonight over dinner in the metro magic of Madrid. Tomorrow will be a whole world of discovery, so you'll be thankful for your luxe hotel sleep.
An epic collision of new-age vibes & tradition, Madrid is going to leave you love-struck. Artistic, vibrant and filled with culinary hotspots, your spare time between seeing the Gran Via, Plaza de Espana, Royal Palace (included entry) & Puerta del Sol (the city's main square) will not go to waste as you explore the heart of the city with our Trip Manager giving you the fast track on everything Madrid. Madrid's nightlife is pumping, so grab some tapas, sangria and your dancing shoes, for a night out on the town.
Madrid to Bilbao via Segovia
The first leg of our Iberian roadtrip kicks off this morning as we travel north in search of Segovia and Bilbao.We couldn't race to our night's stop without letting you in on the pretty hillside town of Segovia. We'll marvel at the ancient bridge of Roman Aqueduct, made up of 166 granite arches, and feel the pang of jealousy at this town's suite of mansions.Bilbao might get bragging rights to being an up-and-coming cultural hub of Spain, but that hasn't diminished its uber laid back spirit. Home of one of the world's most famous museums, the Museo Guggenheim, use your afternoon to play art critique and absorb Bilbao's pretty surrounds and architecture. Tonight, you can choose to feast on regional delicacies until you are full to the brim, making sure that going home hungry is not an option. Nom.
Bilbao to Pamplona via San Sebastian
Adiós Bilbao! Thanks for a delicious evening in your super cozy, culture buzzing nest. Next stop, ocean hangs.What a way to start your day - dipping in the Bay of Biscay. San Sebastian is a postcard town where cobbled lanes slope towards pristine beaches. Take a dip, do some shopping, or sit in a bar eating endless plates of pinxtos (the basque word for tapas).Our next stop is the colourful Pamplona. Opt to venture through the well-preserved old town and its incredible gothic cathedral on our walking tour, maybe ending the historical fix with a spot of fresh trout and red peppers - a regional specialty.
Pamplona to Barcelona via Zaragoza
This morning we spread our wings and take metaphorical flight once again, this time in the direction of Zaragoza with an end goal of none other than bustling Barcelona.A colourful cathedral & traditional Spanish churros will set our hearts aflutter in Zaragoza, as we roam the casco (old town) soaking up historic architecture and good vibes aplenty. Even the pit stops are amazing on Contiki.With 2-nights in Barcelona, you'll be pronouncing Barcelona's C with a "tthh" like a true local by the time we make tracks. We'll kick things off with a walk through the Gothic Quarter & La Rambla district - two of the city's must-do's for an instant look at this pretty spot, and a sure way to feel like a local in no time.
Sample some paella, and take an unmissable wander through the colourful gardens of Parc Güell for a look at the architecture that has helped put this city on the map. Beach lovers could head to the shores of the Mediterranean Sea - the day is yours to do with as you please. And chances are the optional Barcelona Bike Tour should be very high on your Barcelona bucket-list.
A new day, a new glorious spot to explore. An optional Barcelona Bike Tour should be very high on your Barcelona bucket-list. Then we'll wave goodbye to the beach vibes, buzzing La Ramblas and delicious tapas line streets and make track to Valencia.Spain's third largest city, and up and coming traveller favourite, Valencia has been putting itself on the map for all the right reasons. The city is situated on the banks of the Turia, this sits on the Mediterranean Sea, and offers year-round sunshine, for those perfect winter rays. On arrival, we'll get your bearings sorted out stat, as we discover the city sights and learn about the home of the Holy Grail. We love the Old Town as a place to head for where the action is at when the sun goes down, so hit your Trip Manager up for some recommendations in Barrio del Carmen, or for a more chilled scene there are endless bars around Plaza Cánovas, just waiting for you sweet traveller!
You were short, you were sweet, but damn Valencia you made an impact. They say that West is Best, and with that in mind we head to Granada for some Moorish vibes, a gorgeous palace and more delicious Spanish foods you can indulge in from sun up to sun down.Granada is brimming with romance and offering an eclectic mix of North African and Spanish feels, this is one place you may never want to leave.
We start the morning with free time to explore. You can fill yours by opting for a guided tour of the Muslim quarter of Albaicin & the Capilla Real, and while you're at it, fill up on some of Granada's incredible food, like its famous Arab pastries. This afternoon we head to Spain's number 1 visited attraction, the Alhambra Palace. We'll discover the breathtaking beauty and history of this Moorish Palace, with its intricate patterns and detailed architecture that will leave you spellbound, and wondering why you haven't been here sooner. To top it off, Alhambra offers the best views of the city. Feel the Spanish rhythm and style by opting for a traditional flamenco and tapas night with your Contiki family. Que beuno!
Bouncing out of bed should be no problem this morning, given the day of exploration we have laying ahead. Seville, we're coming in hot!13th century architecture and one of the world's biggest cathedrals wait for us in the passionate arms of south Spain's Seville. Stroll the city's river and preserve some energy for tonight's dining experience on Seville's rooftops.
With a run down on Seville's background, your Trip Manager will show you the flamboyant Plaza d'Espana, the world's 3rd largest cathedral, the Giralda, and the UNESCO World Heritage site of the Alcazar, still used by the Royal Family. Later you could visit Christopher Columbus' tomb, or why not opt in and join us for a visit to the Plaza de Toros before indulging in some of the local tapas. For something different, head to El Jueves street market and pick out some bargains. The rest of the day is yours to enjoy. Venture through the streets of Seville and explore the things this city has to offer.
Leaving laid-back Seville, we'll drive through the heart of Andalusia & onwards to Cordoba.Flowers overflow from storybook balconies & charming little lanes will take your breath away. Free time to fall head over heels with this place and a trip to the Mezquita (Mosque of the Caliphs) will perfect your day, as would a relaxing bath house experience to soothe your travelling bones.
Cordoba to Madrid via Toledo
Our last full day on tour. But save the sadness for tomorrow, as today we take the scenic journey back to Madrid for one final evening of fun.Mosques, churches and medieval buildings sit atop the hill town of Toledo. We'll uncover the city's gothic cathedral, the famous Renaissance sculptor, painter and architect El Greco's house and the site of sieges, revolutions and treason. Just another pit-stop in our life in the glorious Spain.Here we are, back where the party started 13 life-changing days ago. A traditional dinner of the city's specialities is up for grabs this evening, an unmissable final salute to the culture filled extravaganza that has been our journey.
We started just two short weeks ago, and now we're flooded with new memories & friends, it feels like a lifetime has past.