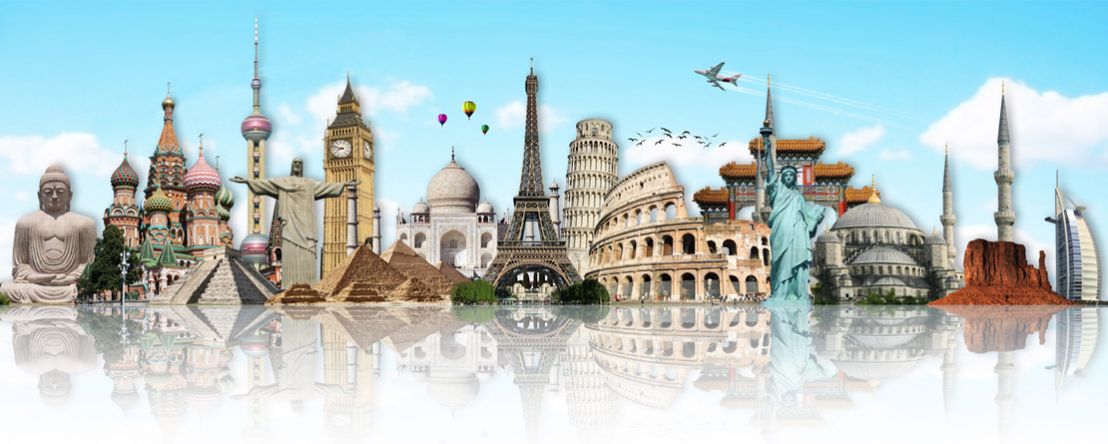 12 Day Rhine River Cruise with Bruges & Paris
Starting at
$2,699
Destinations & Sightseeing
Itinerary and Meals
Accomodations
---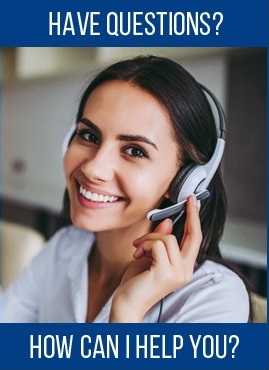 800.528.9300
Click for larger view.
Destination & Sightseeing
Flights New York-Basel, Paris-New York
Other departure cities available. Click on date of departure for selection and prices
Airline taxes & fuel surcharges
10 nights accommodations

7 nights outside cabin aboard the First Class Monarch Countess
1 night Bruges
2 nights Paris

River port charges of $190 per person
Cruise & hotel porterage
All transfers included only with airfare purchase on package arrival & departure dates†
23 meals: 10 breakfasts, 6 lunches, 7 dinners
Cruise director & activities host throughout cruise
Tour manager in Bruges & Paris
Services of local guides in all major cities
Comfortable wireless earphones for enhanced touring during excursions
Special Features
Walk the cobbled streets of tiny Breisach, a town that dates back over 4,000 years
Visit the Alsace capital of Strasbourg, designated a UNESCO World Heritage site
Stroll the lanes filled with quaint wine taverns in the lively village of Rüdesheim
Discover 2000-year-old Koblenz, with its superb Romanesque architecture
View the mighty Lorelei Rock named for the siren "Lorelei" rising vertically from the waters
Sail on the legendary Rhine to Cologne, capital of the Rhineland
In Amsterdam, board a glass-top boat and cruise the winding canals
Tour Brussels and Bruges in Belgium, two of Europe's most beautiful cities
Discover Paris, the "City of Lights," with its endless treasures
River Cruise Features & Amenities
Gala Welcome Dinner and Farewell Dinner
Wine and beer with dinners
Locally inspired recipes
Early riser breakfast in addition to buffet breakfast
Late night snack
Complimentary Wi-Fi access in public areas
Self-serve coffee and tea station
Lounge serving premium spirits
Fitness center
Non-smoking ship interior
Shore excursions conducted exclusively in English
---
Know Before You Book - High & Low Water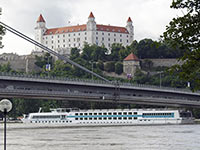 European river cruising has gained in popularity for very good reason. It's a relaxing and convenient way to experience Europe while enjoying the comfort of a deluxe ship. However, before making the decision to reserve your vacation, please be aware of potential conditions which may impact your cruise. While most of the time river cruises operate exactly as planned, weather conditions may result in high or low water levels which impact a ship's itinerary and, on occasion, render a ship unable to sail at all. On very rare occasions, other events such as heavy fog, a damaged lock, or an incapacitated vessel blocking the river, may impact a sailing. These events typically occur with little or no notice. In the event that a cruise is partially or completely impacted, the itinerary will be operated by deluxe motor coach, accompanied by a Tour Manager, with overnights in hotels. The itinerary will include as many of the originally scheduled sightseeing features as possible, considering the travel time and distances required, as well as meals. While it is not possible to recreate the more leisurely comforts of sailings, we will endeavor to provide a comparable itinerary. These alternative services will be provided at no additional charge.
†Transfers are available for purchase for land only or on alternative flight dates
ITINERARY
DAY 1, Saturday - Depart for Switzerland
Depart for Basel, Switzerland
DAY 2, Sunday - Cruise Embarkation in Basel
Arrive in Basel and transfer to the port. Embarkation will begin at 2:00 pm. After arrival formalities, rest and relax on board. This evening, meet your Cruise Director and enjoy a gala welcome dinner as it sets the mood for your delightful river cruiseOvernight: River CruiseMeals: Dinner
DAY 3, Monday - Breisach Walking Tour
Arrive this morning in the small town of Breisach that dates back over 4,000 years. On your walking tour along the cobbled streets lined with pastel-painted houses, it's hard to believe this town was mostly destroyed in WWII and then totally restored to its original beauty. View the towering Romanesque and Gothic St. Stephansmunster Cathedral, a highlight of the city. Spend free time in town, or, join the optional tour to Colmar in France, known as Alsace's most beautiful city with its dramatic steep pitched roofs, pastel stucco and distinctive French shutters accented by window boxes filled with colorful geraniums. At the end of your tour, stop by a local wine maker to sample a few of the region's varietalsOptional: Colmar City Tour (PM)Overnight: River CruiseMeals: Breakfast, Lunch, Dinner
DAY 4, Tuesday - Strasbourg City Tour
A lovely day awaits you in Strasbourg, the capital of Alsace, situated on the border of France and Germany, blending the cultures of both countries. Discover Strasbourg on the tour highlighting the city's center, designated a UNESCO World Heritage site. Of special note is the stunning Gothic Cathedral, an exquisite example of late Gothic architecture that houses one of the finest astronomical clocks in existence. See the magical La Petite France district, home to quaint shops and charming bistros, Place Kleber, a large historic square in the center of the city and Place Gutenberg, dedicated to the inventor of the printing press. This evening, the ship sets sail toward SpeyerOvernight: River CruiseMeals: Breakfast, Lunch, Dinner
DAY 5, Wednesday - Morning in Speyer & Evening in Rudesheim
This morning arrive in Speyer. Perhaps take a refreshing morning walk through this picturesque town founded by the Romans, or alternatively, join the optional tour to Heidelberg, home to the oldest university in Germany and inspiration for some of the world's greatest writers and artists. The ship will continue sailing this morning and passengers joining the tour will rejoin the ship at lunchtime and relax on board this afternoon. After dinner, arrive in Rudesheim, a lively village in the heart of the Rhine; perhaps take a leisurely walk through town or visit a quaint wine tavernOptional: Heidelberg City Tour (AM)Overnight: River CruiseMeals: Breakfast, Lunch, Dinner
DAY 6, Thursday - Morning Cruising & Afternoon in Koblenz
This morning take in the spectacular vistas as the ship sails past castles perched on lofty cliffs, terraced vineyards and tiny villages. Pass the mighty Lorelei Rock on the eastern bank of the Rhine rising vertically from the waters, named for the siren "Lorelei" who bewitched sailors passing by. After lunch on board, the ship docks in Koblenz, located at the confluence of the Rhine and Moselle Rivers. Join an orientation walk and free time to explore the Romanesque architecture and imposing defensive towers of this 2000-year old city. Or, join the optional tour to the dramatic Marksburg Castle, the only hill castle on the Rhine that's never been destroyed and has been continuously occupied for over 700 yearsOptional: Marksburg Castle (PM)Overnight: River CruiseMeals: Breakfast, Lunch, Dinner
DAY 7, Friday - Cologne City Tour
Today the ship will dock in Cologne, one of Germany's largest cities and capital of the Rhineland. Your walking tour of the city is highlighted by the soaring, twin-steeple Gothic cathedral that is the geographical and spiritual heart of the city. Known for its vibrant art scene, Cologne abounds with cafes, galleries, shops and taverns. The ship will set sail just before dinner this eveningOvernight: River CruiseMeals: Breakfast, Lunch, Dinner
DAY 8, Saturday - Amsterdam City Tour
Cruise into Amsterdam as you enjoy breakfast on board, and join a panoramic tour of 700-year-old Amsterdam. View the Royal Palace on Amsterdam's Dam Square, the Queen's official home-away-from-home. On to the Dutch National Monument dedicated by Queen Juliana as a memorial to the victims of WWII and to the unusual Skinny Bridge, once so narrow that pedestrians could not pass each other. Then, board a glass-top boat and cruise the winding canals for an up-close view of the stately historic homes, 16th-century warehouses and charming churches with striking bell towers. This evening bid farewell to your traveling companions on your final night on boardOvernight: River CruiseMeals: Breakfast, Lunch, Dinner
DAY 9, Sunday - Tour Brussels, Bruges Orientation Walk
This morning, disembark your ship and travel through the countryside to reach Brussels. On a panoramic bus tour of Belgium's capital city, view the gigantic Atomium that still remains from the 1958 World Expo, and the Royal Palace or the Monts des Arts. Then follow your local guide through the Saint-Hubert Royal Galleries to the Grand Place, a re-created 15th century town square with decorated guild houses and see at the well-known Manneken Pis bronze sculpture. Continuing your journey to Bruges and enjoy an orientation walk through one of Europe's most beautiful cities. Walk along picturesque cobbled lanes lined with historic churches and whitewashed almshouses. View the Church of Our Lady, housing the astonishing Madonna statue by Michelangelo, and visit the Market Square with its astonishing Belfry. This evening, treat yourself to an extraordinary dinner or perhaps just sample the city's famous chocolate and beerOvernight: BrugesMeals: Breakfast
DAY 10, Monday - Afternoon in Paris, the "City of Lights"
On to Paris, the "City of Lights." Upon arrival, start your discovery of one of the world's greatest cities with its endless treasures. Enjoy the afternoon at leisure. Perhaps, visit the bustling Montmartre and see spectacular views of the city, visit the Basilica of Sacre Coeur, and walk the winding streets to mingle with the street artists selling their wares at Place du Tertre ShopOvernight: ParisMeals: Breakfast
DAY 11, Tuesday - Tour of Paris
Drive along the famous Champs Elysees to the Arc de Triomphe, Concorde Square, and the iconic Eiffel Tower, symbol of Paris. On to the celebrated "Rive Gauche," the vivacious Left Bank where artists, philosophers and writers in a long gone era flourished in the artistic community at Montparnasse. View the Latin Quarter, home to many of France's higher education establishments, such as the Sorbonne. Spend the rest of the afternoon at leisure or join the optional tour to magnificent Versailles to witness the grandeur of French classical architecture on the visit to the Palace and extravagant State Apartments Optional: Versailles Apartments (PM) Overnight: ParisMeals: Breakfast
DAY 12, Wednesday - Depart France
This morning, transfer to the airport for your departure flightMeals: Breakfast