14 Day Discover Sicily & Malta
Starting at
$4,249
Destinations & Sightseeing
Itinerary and Meals
Accomodations
---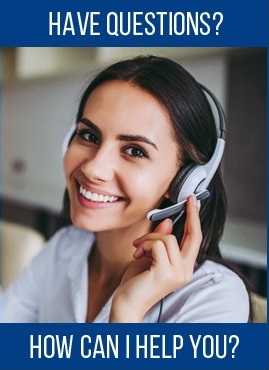 800.528.9300
Click for larger view.
Destination & Sightseeing
Small groups of maximum 22 travelers guaranteed
Flights New York-Palermo, Luqa-New York
Other departure cities available. Click on date of departure for selection and prices
Airline taxes & fuel surcharges
Intra-flight Catania-Luqa
12 nights First Class accommodations

2 nights Palermo
2 nights Marsala Area
1 night Agrigento
2 nights Ragusa
2 nights Catania
3 nights Sliema

Italian city hotel taxes & Maltese eco-contribution tax
Hotel porterage
All transfers included only with airfare purchase on package arrival & departure dates†
24 meals: 12 breakfasts, 5 lunches, 7 dinners (including a welcome & farewell dinner)
Wine is included with lunch and dinner
Sightseeing per itinerary in modern air-conditioned vehicles
Services of English-speaking tour manager throughout
Comprehensive, guided sightseeing and entrance fees per itinerary
Comfortable wireless earphones for enhanced touring
Active itinerary with unique cultural features
Tour Highlights
Thanks to our small group size, we can get to the heart of our destination, visit places that other tours miss, and get to know the locals.
Visit the Palatine Chapel in the Norman Palace with its interior of glittering 12th century Byzantine mosaics
Tour the old city of Palermo, featuring an incredible mix of architectural styles
Take a boat ride to the Phoenician island of Motya with its famous Charioteer
Travel to Mazara del Vallo, with its Arabian style quarters and famous dancing Satyr
In Agrigento, see the Valley of the Temples, the best preserved remains outside of Greece
Make your own classic pizza from fresh ingredients!
View the Roman Villa del Casale in Piazza Armerina, a UNESCO World Heritage Site
See the baroque jewels of Noto and Ragusa
Journey to the island of Ortigia, the historical center of the city of Siracusa
Visit the Greek Theater and the Ear of Dionysus in the Siracusa Archaeological Park
Ascend the lava-crusted slopes of Mt. Etna - one of the most active volcanoes in Europe!
Stop in the trendy resort town of Taormina
Discover the rich history of Valletta
Explore the "Three Cities" Vittoriosa, Cospicua, and Senglea areas of Malta
Marvel at the awe-inspiring megalithic Temples of Ggantija in Gozo
†Transfers are available for purchase for land only or on alternative flight dates
ITINERARY
DAY 1, Saturday - Depart for Italy
Depart for Italy
DAY 2, Sunday - Arrive in Palermo
Welcome to Sicily! Arrive in Palermo, the energetic capital of Sicily, and transfer to your hotel. The rest of the day is at leisure to rest and relax. Tonight, attend an orientation meeting at approximately 6 PM (exact time will be advised on tour arrival day) with your Tour Manager on the upcoming journey that awaits you, followed by a Welcome Dinner with the group Overnight: Palermo Meals: Dinner
DAY 3, Monday - Palatine Chapel and Palermo City Tour
Start your tour of Palermo with a visit to the Palatine Chapel, a UNESCO World Heritage Site, located inside the complex of Palazzo dei Normanni. Its glittering gold mosaics, complemented by inlaid marble floors and wooden ceilings, reflect Norman Sicily's cultural complexity. Continue with a walking tour of the Cathedral, Piazza dei Quattro Canti, Piazza Pretoria, and the church of Casa Professa, an expression of the Baroque style in its most amazing form. Visit a Puppet Theater, which is a traditional form of Sicilian entertainment that dates back to the 15th century and is still alive today. Discover Palermo on your own with its winding alleyways and colorful back streets during free time Overnight: Palermo Meals: Breakfast
DAY 4, Tuesday - Segesta, Farm Lunch, Erice
Embark on a morning drive through western Sicily and view the famous Doric Temple of Segesta rising high on a hill, which was constructed in the 5th century B.C. and is one of the greatest examples of this Doric style of architecture. Afterward, savor lunch with an olive oil tasting at a local farm. Continue to the mountaintop Erice, a wonderfully preserved medieval town with breathtaking views and a great historical presence. Walk along the cobbled streets lined with superb examples of Gothic, Baroque and Renaissance architecture. Continue to your hotel for dinner Overnight: Marsala Area Meals: Breakfast, Lunch, Dinner
DAY 5, Wednesday - Saltpans, Motya Charioteer, and Mazara Kasbah Maze & Dancing Satyr
A short drive to the salt pans area before boarding your boat to cruise on the Stagnone Lagoon to the island of Motya, an ancient trading outpost for Phoenician merchants. Here, you will see the beautiful and unique marble statue of the Motya Charioteer, a Greek influenced masterpiece dated back to the 5th century BC. It was found inside Phoenician fortifications, which were quickly erected before Dionysios I of Syracuse invaded and sacked Motya in 397 BC. Time for lunch before continuing to Mazara to walk the Kasbah maze of streets and view the statue of the Dancing Satyr, a rare example of Greek bronze sculpture, which was accidentally discovered by a fishing boat in 1998. End your day with dinner facing the sea before returning to your hotel Overnight: Marsala Area Meals: Breakfast, Dinner
DAY 6, Thursday - Valley of Temples
This morning, view the stone quarries of Cusa before enjoying lunch featuring local specialties. In the afternoon, continue to discover Agrigento's celebrated Valley of the Temples, the largest and best preserved temple ruins outside of mainland Greece. Tour this magnificent archaeological park, built between 430 and 510 B.C. and majestically positioned on rocky crests south of modern day Agrigento Overnight: Agrigento Meals: Breakfast, Lunch, Dinner
DAY 7, Friday - Make your own Pizza and Piazza Armerina
Today, enjoy making your own Pizza using local, fresh ingredients. After tasting your own creation, travel to Piazza Armerina to view the intricate examples of Roman mosaics at the famous Roman Villa del Casale, designated a UNESCO World Heritage Site. These extraordinarily vivid mosaics deal with numerous subjects, ranging from Homeric escapades and mythological scenes to portrayals of daily life. The villa itself was rediscovered in the 19th century after being almost completely covered by a landslide. Continue on to check into your hotel in Ragusa Overnight: Ragusa Meals: Breakfast, Lunch
DAY 8, Saturday - Ragusa-Ibla, Modica, Aromatic Herb & Plant Gardens
This morning, indulge in the baroque atmosphere of Ragusa-Ibla, with its breathtaking sights of houses, churches, and palaces that seem layered on top of one another. After lunch, travel to Modica, known all over the world for its chocolate production. Then, visit a garden of aromatic herbs & plants. Test your senses as you learn how to identify, grow, and use the herbs. Return to your hotel in Ragusa in the evening Overnight: Ragusa Meals: Breakfast
DAY 9, Sunday - Noto, Siracusa with its Neapolis & Ortigia
Today, travel to Noto, a wonderful Baroque town, where you will have time to wander and discover one of the most spectacular urban settlements. Arrive in Siracusa to admire the "Old City," Città Vecchia, a UNESCO World Heritage Site, located on the island of Ortigia. After free time for lunch, continue with a visit to the archaeological area of the Neapolis and get a glimpse of Siracusa as it was in ancient times with its Greek theater, the remains of Roman Amphitheater, and the "Ear of Dionysius," an awe-inspiring artificial limestone cave renowned for its outstanding acoustics. Travel to Catania, a wonderful combination of ancient and modern, under the shadow of Mt. Etna Overnight: Catania Meals: Breakfast, Dinner
DAY 10, Monday - Mt. Etna Summit & Taormina
Begin the day with a visit to the lava-crusted slopes of Mt. Etna, which dominates the scenery and is the most active volcano in Europe! Ascend via cable car and bus to reach the altitude of 9,000 feet; step carefully on the varied layers of lava which have solidified over the centuries. Learn about Etna's impact on the surrounding area and its unique geology. Stop to sample some typical street food for lunch before heading toward Taormina, where you will take a walk on the main Corso, followed by free time to enjoy the city. Perhaps visit the massive Greek theater, from where you can admire the remarkable panoramas of the city and countryside. Return to Catania in the late afternoon Overnight: Catania Meals: Breakfast, Lunch
DAY 11, Tuesday - Arrival in Malta, Valletta Sightseeing
This morning, depart for your early flight to Malta. Begin your discovery in Valletta, the beautiful walled capital of Malta. The town was built by the Knights of St. John in the 16th century, and maintains the same historical feel with its majestic gardens and baroque art & architecture. Afterwards, head across the Grand Harbor to explore the historical area known as the Three Cities: Vittoriosa, Cospicua & Senglea. Tonight, experience your first taste of Maltese cuisine during dinner at your hotel Overnight: Sliema Meals: Breakfast, Dinner
DAY 12, Wednesday - Explore Gozo
Begin your day early and travel to Malta's sister island of Gozo, an island where time stands still and traditions and customs form the daily life of the islanders. Gozo is greener, more rural, and offers beautiful scenic views, having most of the population still following their forefathers' trades of farming and fishing. During this excursion, visit the Temple of Ggantija, which is the only major prehistoric site on the Island of Gozo. The temple is among the oldest and best preserved in the world. Afterwards, enjoy a Mediterranean tasting of local delicacies for lunch. This afternoon, return to Sliema and spend the rest of your day at leisure Overnight: Sliema Meals: Breakfast, Lunch
DAY 13, Thursday - Mdina & Rabat
Your tour today will first take you to Naxxar, one of the oldest villages on the island, to visit Palazzo Parisio, a unique 19th century palace with splendid gardens. Then proceed to Rabat, located in the central part of the island, to explore St Paul's Catacombs, which feature an extensive underground system of tombs that date back to the third century AD. Continue to Mdina, the ancient capital of Malta. This walled city dates back to medieval times and has witnessed Malta's major historical events, having a strategic position on one of the land´s highest plateaus. During your walk in the silent city, view the Mdina Cathedral and the imposing bastions that allow you to admire panoramic views of most of the island. Tonight, enjoy dinner together and bid farewell to your Tour Manager and new found friends Overnight: Sliema Meals: Breakfast, Dinner
DAY 14, Friday - Depart Malta
Transfer to the airport for your departure flight Meals: Breakfast