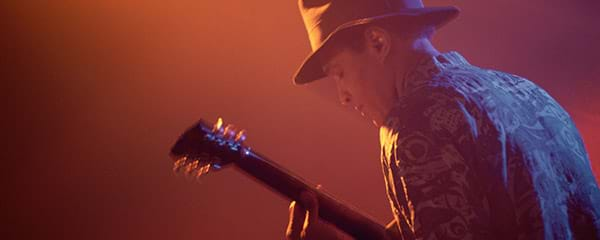 Louisville to Clarksville (Nashville) — American Music Festival 2020 (American Duchess)
Starting at
$2,699

Destinations & Sightseeing

Itinerary and Meals

Accomodations
---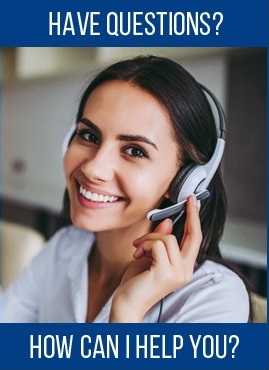 800.528.9300
Click for larger view.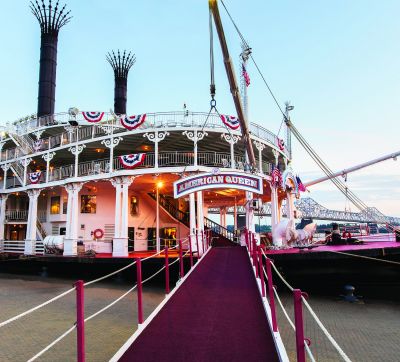 Destination & Sightseeing
ITINERARY
Day 1 - Hotel Stay - Louisville, KY
Enjoy your complimentary stay at The Brown Hotel in downtown Louisville. The evening is yours to get self-acquainted with the famed eateries, unique shops and lively entertainment of Louisville.  Our Hospitality Desk will be located in the hotel for your convenience between 3:00 p.m. and 7:00 p.m. It is here that our friendly staff can assist with everything from general questions about your upcoming voyage to reserving Premium Shore Excursions. An American Queen Steamboat Company representative, as well as a local representative, will be readily available to provide you with dining, entertainment, and sight-seeing suggestions so that you may maximize your time in Louisville.
Today is the day you have been waiting for! Prepare to embark on an unforgettable journey through history. If you haven't gotten your full dose of Louisville yet, visit the AQSC Hospitality Desk for ideas about how to spend your day. The official Voyage Check-In will be open from 9:00 a.m. to 12:00 p.m. During this time, our representatives will arrange for your transfer to the vessel and answer any questions you might have. The process is simple and will have you back to exploring in no time. If you have any additional questions, the Hospitality Desk will be at your service until the complimentary vessel transfers begin at 3:00 p.m.
Once in Brandenburg and Meade County, enjoy the stunning scenery of a city perfectly situated along the Ohio River. The quiet community features two golf ranges, countless outdoor activities, and hunting and fishing abound. The relaxing nature of Brandenburg has pasted its name onto tourist's maps as a quiet, rejuvenating vacation destination. 
The first European descdant to settle in Owensboro was frontiersman William Smeathers or Smothers in 1797, from whom the Riverfront park is named. The settlement was originally known as Yellow Banks from the color of the land beside the Ohio River. The Lewis and Clark Expedition wintered at what is todays Owensboro prior to departing on their famous travels. In 1817, Yellow Banks was formally established under the name Owensborough, named after Col. Abraham Owen. In 1893, the spelling of the name was shortened to its current Owensboro. There have been several distillers, mainly of bourbon whiskey, in and around the city. Owensboro is also home to famous actor Johnny Depp, as he is a member of an old and prodigious Kentucky family.
Framed by nature, the area comprising Henderson, Kentucky, originally known as the great hunting and fishing mecca of American Indians, was first seen by a group of men including Thomas Walker and Daniel Boone, who found their way into the area through the Cumberland Gap. Henderson's wooded hills and lush vegetation attracted legendary naturalist, John James Audubon, who operated a mill on the riverfront from 1810 to 1819, just one block from the center of the present business district. Thousands of people annually visit Audubon State Park and Museum, boasting the largest collection of John James Audubon original art and artifacts. A vibrant downtown, river up close, and with nature and history as its backdrop, Henderson is a progressive, small Southern town that also has its heritage deeply embedded within its borders and embraced by its citizens.
Paducah embraces their harmonious history between the European settlers and the Padoucca Indians native to the area. The city is located at the confluence of the Ohio and the Tennessee Rivers and because of this, it is often called the Four-Rivers Area due to the proximity of the Ohio, Cumberland, Tennessee, and Mississippi Rivers. This prime location has played a major role in Paducah's history, as transportation was easily accessible – the economy was strong and travelers were frequent!
Stewart County is a small county enriched with history, picture-perfect scenery, and welcoming citizens. Guests are greeted with natures beauty and wildlife surrounding the city. Located at the countys heart is Dover, its county seat and the home of Fort Donel­son National Park. This peaceful, picturesque town is the location of one of the most historic battles of the Civil War - a battle that changed the direction of the war for the North. Today, bald eagles call this park their home as and soar through the skies; a true symbol of freedom. Although small and rural, Dover has much to offer her visitors who can enjoy a delicious meal at one of the many local restaurants or take in the comforting hometown charm found throughout the city. Dover and Stewart County are the perfect gateway to a simple, cozy, quiet, country experience.
Day 8 - Leisurely River Cruising
There is always plenty to do between dawn and dusk on the river and today is the perfect day to enjoy the many public spaces and activities that are available to you onboard. Gaze at the beautiful landscapes and small river towns as you mingle with fellow guests and discuss the unique aspects of river life. If you fancy a moment for yourself, retreat to The Lincoln Library adorned with ornate bookcases stocked with an imaginative selection. Take hold of a literary classic, curl up on a plush chair in a cozy corner and relish every moment of  serenity. Our fitness facility, business center, movie theater and grand lobby offer a more stimulating day on the river for those who wish to indulge in more energy-infused activity. However you wish to spend your day, make it your own and revel in every moment.
Day 9 - Clarksville, TN (Nashville)
Clarksville is the fifth fastest growing city in the United States while keeping their small town charm. Founded in 1784 and incorporated as a town in 1785, Clarksville was named for Revolutionary War hero General George Rogers Clark. The town is lined with history ranging for centuries and can be seen through prime examples of Victorian and Roman styles of architecture that are prevalent throughout the city.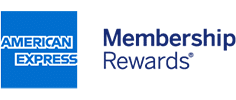 REDEEM POINTS FOR TRAVEL WITH PAVLUS TRAVEL.
Book with Pavlus Travel and use Membership Rewards® points from American Express for all or part of a cruise, vacation package, flight or prepaid hotel.
Terms & Conditions Apply
. We're Cruise Specialists with Great Cruise Deals, European River Cruise Experts & Europe Tour Packages retailers.