Lindblad Expeditions FAQs
How long have you been running expeditions?
Since the mid-60's when Lars-Eric Lindblad took the first travelers by ship to remote parts of the world. In 1969 he commissioned the first purpose-built expedition ship for travelers—the Lindblad Explorer—built for sustained operation in the world's most remote places (he sold her in 1982). In the '60's and '70's he opened up opportunities to explore places like Antarctica, Galapagos, the Amazon, the Seychelles, and much of the Pacific. Sven-Olof Lindblad, Lars' son, traveled extensively with his father, learning early on the joy and wonder of exploring the pristine corners of the globe. In 1979, Sven Lindblad founded Special Expeditions as a division of Lindblad Travel, enabling the company to further its mission of offering innovative and educational travel expeditions that were primarily marine focused. The company's name was later changed to Lindblad Expeditions.
Who owns the ships that your expeditions are on?
Lindblad Expeditions owns the six National Geographic branded ships in our fleet—National Geographic Explorer, National Geographic Orion, National Geographic Endeavour, National Geographic Islander, National Geographic Sea Bird, and National Geographic Sea Lion. We also operate several ships on long-term charter.
What experience does your expedition team have?
Our expedition teams are the best in the field, bar none. It begins with our captains who have navigated hundreds of expeditions and have the experience and passion to guide our voyages safely, while maximizing the opportunities for quality wildlife sightings for our guests. Our expedition leaders, naturalists, historians, anthropologists, geologists, marine biologists, officers, photographers, and undersea specialists—many from the regions we travel—collectively have thousands of years of experience researching, studying, absorbing, and guiding travelers to the most interesting places in the world. They are the ones who write the books, they are the locals with a vested interested in preserving the places we visit. Our staff-to-guest ratio (no more than 1-to-16) fosters a genuine exchange of knowledge/information on natural surroundings, history, and culture of the places we explore.
What is your relationship with National Geographic?
Formed in 2004, our partnership with the National Geographic Society is an alliance of two exploration pioneers in an innovative program to remote and pristine destinations around the globe. We work in tandem to produce educational marine expeditions to inspire travelers to explore and care about the planet, and to promote conservation and sustainable tourism around the world. The Lindblad Expeditions fleet also serves as a platform for a collection of researchers from the Society to cost-effectively study the regions we explore.
What does your partnership with National Geographic mean to the guest experience?
As a result of the alliance, our guests interact with world-renowned scientists, researchers, explorers, and photographers, who serve to enhance every voyage aboard the Lindblad/National Geographic fleet and insures our guests return home inspired by the wonders of the world around us. Our incomparable photography initiative offers an exclusive service—a Lindblad-National Geographic certified photo instructor aboard every expedition in our fleet, and a National Geographic photographer is aboard every departure on our flagship, National Geographic Explorer.
What differentiates Lindblad Expeditions from other expedition travel companies?
The Lindblad-National Geographic approach to expedition travel—unmatched expedition heritage and excellence, state-of the-art exploration tools, and an unparalleled reputation for commitment to responsible travel—creates an inspiring and educational environment, where guests become catalysts for change by being inspired, and then joining others in conservation efforts that they see and experience directly.
Do you explain appropriate behavior while visiting natural areas, living cultures, and cultural heritage sites?
Our belief is that by exposing adults and children to the wonders of the world, we will help foster the next generation of committed citizens who care about the future of our planet. Our expedition team ensures we abide by all the rules and regulations of the places we visit, and we often institute our own internal programs and initiatives to preserve and protect these places. Our staff is actively involved in organizations such as International Association of Antarctic Tour Operators and Association of Arctic Expedition Cruise Operators, which seek to lead the tourism industry with best management practices for visiting unique places such as Antarctica, the Arctic, and Galápagos. They have helped to create guidance for visitors to those places and in turn help to enforce their compliance.
We embrace the leave-no-trace philosophy, "Take only photographs, leave only footprints." While we have a strict no-collection policy about the places we go—no shells, no animal fur/feathers, no rocks, no sticks, etc., there is an exception made to the occasional beach trash cleanup.
Do you give it back to the places you visit?
The Lindblad family has spent decades exploring the world's wildest places, and has undertaken multiple efforts in support of conservation, education and marine stewardship raising nearly $10 million in collaboration with our guests in the last 10 years alone. We have also initiated a number of programs to reduce impacts of our activities on the regions we visit.
In an effort to raise more monies for conservation and sustainable tourism projects around the world, Lindblad Expeditions and National Geographic launched a Joint Fund for Exploration and Conservation to support initiatives around the world, with a special focus on the regions we explore.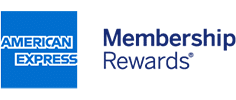 REDEEM POINTS FOR TRAVEL WITH PAVLUS TRAVEL.
Book with Pavlus Travel and use Membership Rewards® points from American Express for all or part of a cruise, vacation package, flight or prepaid hotel.
Terms & Conditions Apply
. We're Cruise Specialists with Great Cruise Deals, European River Cruise Experts & Europe Tour Packages retailers.